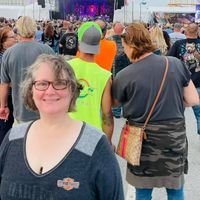 Entry posted by deazinn ·
623 views

9/12/17

Here's a great local soapmaker I love--y'all see anything you would like? https://littleseedfarm.com/ - the vanilla bean scrub bar tickles my fancy, as does the bearwalker beer soap

What are your favorite/preferred Halloween/autumn icons/images? Any to specifically stay away from? I love pretty much all of them, but please no spiders. One of my husbands early gifts to me is a sweet Frankenstein waving and holding a candy bag, and I'm partial to those. I also like the bats, spooky trees, birds.....

9/11/17

I'm in Japan, is there anything specific from here you would want? I would adore a well made fabric fan, to use and not display. All wood or wood and cloth! Also, I collect the Starbucks mugs that are specific to cities, and I'd love a cell phone charm as I had one from a previous SW round that I adored, and it finally died....something cute, kawaii, sparkly......

How do you feel about nail wraps? I'm actually starting to really like them!!!

if you were to receive something hand knit, what type of item would you like? hat, cowl, handwarmers, etc. and what color(s)?
- would you use knitted washcloths? a scarf? Are you allergic or sensitive to any fibers? Oh, I love hand knits!! Thick chunky socks, a long drapy cowl, scarf, washclothes.....as long as the fiber is SOFT, it's fine. Please no 100% acrylic as my skin can't handle it, but a blend is fine

If you could be ANY character from a film, TV show or book, who would it be and why? Need to think on this one.....

If you could hop into a time machine and travel anywhere/anytime, where would it be and why? And, I also need to think on this one

If you could invite 3 famous people to a BPAL meet and sniff, who would invite? Um....Dita Von Teese, Marilyn Monroe, and someone else fun and flirty! What a great time we would all have, right?

Do you like and/or want anything from Elements and Artifacts? You can be vague like "yes" or "no" or name specific past pieces you coveted or current ones you love, whatever works best.

Oh, how I adore Alicia's creations. They are on my faves list on Etsy

Would you like something hand sewn by your Witch? A dress, shirt, skirt, infinity scarf, something else? Absolutely!!! If my witch would like to make me something, we can discuss via email further! I love homemade things!!

Anyone want any kind of costuming accessories or makeup or odds and ends? It's an odd request....but I used to use an eyelash tint - not a mascara. Clinique makes one that I haven't tried. I found Tarte's Tarteist lash paint and love it! I also like It Cosmetics tightlining black primer; it's the bomb for all those little lashes!! I don't really need any other makeup, the stash from my active days is still pretty full and I don't really wear a lot of makeup. Oh! Chanel discontinued their original Glossimers. The new formula is called Rouge Coco Gloss - Moisturizing Glossimer. It's not the same. I like the original. Any color. If you can get your hands on any without spending a fortune, that would totally rock! Testers are fine as well!!! ANY COLOR. I wear these night and day, truly. I'd also love a fun empty cushion foundation case. Mine is a blah white. I know there were really cool Disney ones, and Wonder Woman ones, that I missed.
Oh! I'm taking an adult Ballet Barre class through May.....I'm wearing leggings and baggy tees. Some cool ballet tees would be awesome, I like a junior relaxed 2X or women's XL. A tulle skirt would be fun too, though I'm thick around the middle so I would need it to be pretty large in girth.

9/10/17

Are there any hobbies or crafts you've been thinking of trying, but haven't had the chance yet? Nope. Sticking to my knitting, reading, baking and cooking

Would you want to receive a custom spell kit or magical tea? If so, what purpose would you want it to be for? I'm not sure? You are absolutely welcome to stalk me and see if you find something you could work with

Do you like poetry? Yes. My absolute favorite is Merrit Malloy, and I don't have any of her works, and would love them.

Anyone like handmade critters, stuffed animals, or custom repaints? Yes to all, though I don't have any repaints. I'd be worried they might get banged up around here. I do have some Funko's on my Amazon list though!

Would you enjoy any designer/specialty yarn for your own craftyness? Yes. You can check with Miss Twilight, Dixiehellcat, and Skyelric as they can point you to yarn I adore, both costly and affordable ranges

Would anyone like a donation made in their name to a cause or charity? Answered in my ?aire

Please provide wishes from the last two updates? Please note, even an 1/2 imp or imp would be much loved!!
--from the Lilith's; The Goddess of Mischief and especially Valuable, Powerful, Deserving
--from the Dog Days - Granite and Papow
--Lunacy - Long Night Moon

9/9/17

Would you be interested in things from Future Primitive? (http://futureprimitivesoap.co.uk/)
--oooohhh....here we go.
--Wax Melts --> Cordwainer, Warm Gingerbread, Bell Book and Candle, Dark Carnival, Sylph
--Whipped soap in Sparklebox, Om

Are there any UK things you'd like to get? I like Liberty Fabrics, especially the Tana Lawn; Thorton's Alpine Bars are one of my very favorite candy bars. Can't think of anything else off the top of my head?

Are you into podcasts? If so, what are your favorites? Would you like any merch related to any of them? No, sorry

Would you like something from Nui Cobalt Designs (https://nuicobaltdesigns.com/)?
--her Blackthorn HooDoo blend tea in Sun Bright sounds yum
--Health Enchanted candle, any size, and number of them would be awesome

Or maybe some of Christina's lovely Halloween candles at Sihaya & Co. (https://www.sihayaan...lection-candles)?
--Sisterhood of the Moon!!

ILNP? Who would love one of their awesome holos like MEGA or one of their amazing chromes? http://www.ilnp.com/
--I have a ton of polishes, but boy did I fall head over heals for Ava! I really like Pink Mimosa too!!

9/8/17

Do you enjoy stationery? I'm thinking cute/quality notebooks, washi tape, stickers, fun pens etc. Yes, and my Etsy should have some great examples of what I like!!

Are you interested in anything from Cocoa Pink?
--I adore Glissade in Black Marshmallow, it's a holy grail for me.
- Or Haus of Gloi?
--Not right now....

Would you be interested in a Halloween wreath?
--yes please!

Have you seen this: https://www.bustle.c...llection-80733? (Lush Halloween collection.) And what would you like?
--I'm going to pass on Lush, I've been much more into the etailers right now

9/7/17

Are you interested in anything from the Moonalisa Halloween update?
--No, I still have a ton of her stuff that I like and use.....

What are your coffee and/or tea preferences?
- Coffee: whole beans or ground? Whole beans, or keurig cups
- Flavor and roast preferences? medium roast, no flavor, or medium roast, chocolate or chocolate/cinnamon or chocolate peppermint flavors
- Tea: black, green, herbal, flavors? Pretty much open to all, really love chais and blood orange blends right now
- Loose leaf or tea bags? Either is fine, I'm covered
- Anything specific you don't like? I can't stand anise, licorace or bergamot oil in any amount
- Are you in need of any gadgetry? I can always use a nice tea cozy!

9/6/17

How would you feel about receiving a hand-painted container for your bpal and/or other treasures?
- would you want a big wood box (~50 bottles), a small wood box (~20 bottles) or a tin for carrying imps around?
I have very few bottles and imps, and they are pretty happy where they are. A small wood box for my bedside table for my nail oil, a place for my rings and lip gloss would be awesome though!

Who is into K-Beauty (Korean beauty products like sheet masks) I'm just getting into this, and have a ton right now, so I'm probably pretty good???
- What are your faves if you are?
- If you aren't would you like to try something?

What are some NEW things you've gotten interested in this year? Could be anything, from a new hobby, new genre of book, new healthy way of living, new fav brand of whatever...

9/5/17

What are your feelings about Scooby Doo? I love Scooby Doo and the gang!

How do you feel about indie makeup (read: loose eyeshadow, blush, highlighter)? I'm pretty well covered here

I drink this stuff almost everyday would anyone else be interested in trying it out? https://www.criobru.com/
--I would love to try this!!!

9/4/17

Would you like one of the Halloween Teeturtle shirts?
https://www.teeturtl...alloween?page=1

Yes please, I wear a women's relaxed 2X