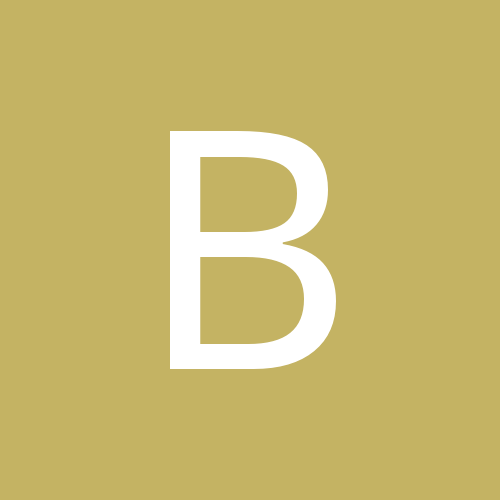 Content Count

179

Joined

Last visited
About Becky
Rank

a little too imp-ulsive


Birthday

09/17/1980
Contact Methods
ICQ
Website URL

http://myspace.com/bluevalentinesbaby
BPAL
Favorite Scents

vanilla, cinnamon, patchouli, licorice, raspberry, cherry, but not all together.
Astrology
Astrological Info
Chinese Zodiac Sign
Western Zodiac Sign
this is one of my all time favorite scents! I tried it at first because I thought it sounded kinda different from what I usually get, but it is exactly everything I like in one! its sweet and a bit spicy, soft and powdery, and slightly dark and mysterious. it smells kind of strong on me at first, but mellows out to a sweet dark scent. I usually alternate this and Snake Oil as my 'going out' scents.

well, this was in interesting one for me. in the bottle is smelled exactly like sweet, sweet rum to me. very rummy. on, it smelled incredibly boozy, like I had poured rum on myself. very strong. after a couple minutes it started to smell like fire, like drinking rum around a camp fire. now in theory this might sound good, but I had a very unsettling "drinking rum around a campfire" experience when I was younger, and I really don't want to smell like that. it was so rummy and firey that I almost gagged. yup, just the smell of rum makes me want to vomit. its too bad though. when I was thinking about the smell of rum and campfire it sounds pretty good. just not for me. ADDED Feb. 21, 2006: this one really isn't me. in the vial it smells good, sweet and butter-rummy, at first I thought it would be alright. when I first put it on the rum really came out, quite strong. it didn't really change much after that. it was just strong rum on me. kinda makes my stomach turn (bad rum experience )

I don't know if I love this scent, but I really really like it. its definatly not an everyday kind of scent to me though. In the bottle it smells very sweet and delicious. I love it, like a bowl full of brown sugar. On it gets the burnt smell, which is at first kinda unpleasant, but it turns into a delicious creme brule smell on me. its quite nice. a friend said it smelled like syrup, but I never really got that. all I think if is creme brule and it makes me want some!

I also get a cinnamon note in this one, like the other reviews. it also seems quite sweet to me, but not really in a cinnamon candy sort of way. just really sweet with a touch of sweet cinnamon, if that makes sense. I really liked it at first, and it didn't change much at all on me, but after about an hour I coulden't smell it at all! I'm going to have to try again another day!

This is one of my favorite oils, so I can't believe I haven't written a review of it yet! to me Jezebel is wonderfully yummy and sexy. I think it smells like a deep delicious honey. its not just honey though, there is definatly other notes in there making it so deep and complex. The only other note I can really pick out is the rose, but it doesn't take over the other scents like most rose notes do on me. my imp is almost out, so I must definatly get a bottle soon!

I like layering Skinny Dip with Snake Oil.

this one is very interesting! I got it as a bonus in a swap and I'm very happy! I don't get a metallic smell in it, but definalty ashy. on me it smells like the smoke after you've blown out a candle. it smelles smoky but you can still smell the candle scent underneath the smoke. actually, its more like after you've snubbed out inscence. smokey and scented. I think it will be great for fall!

so far Cathedral is my favorite for a fairly pure sandalwood scent. its really nice.

this is a very decadent scent! at first in the bottle it smelled like chocolate buttercream icing to me. on the nuts come out and I can smell a hint coffee too, like hazelnut coffee. after a while the nuts and sweets blend together nicely and now it smelles like a chocolate nut dessert. but its toasted nuts, not raw nuts. I like this scent very much!

this is delicious! It wasen't masculine on me at all, just soft and sweet and exotic smelling. I want to say spicy, but there was no bite to it, no sharp edges. smooth and creamy, yes, like butter. I absolutly must have a big bottle of this!

I think this is a fabulous scent! in the bottle it smelled like lime Jello or kool-aid to me. when on the myrrh comes out immediatly but then blends in with the lime and vanilla, the patchouli only peaks out, which is good because usually patchouli takes over on me. it makes me think of sitting deep in the woods, burning incense, and drinking (possibly spiked) kool-aid. its absolutly wonderful. and its been on me for about 5 hours and still going strong. my sister said I smelled like gingerbread cookies. must be the clove. woodsy lime or gingerbread, I think its fantastic!

I also love love love Fae! In the bottle its mostly peachy, which isn't my favorite fruit scent, but it smells so wonderful and juicy! it goes on pretty sweet and juicy too, but then the woodsier scents come out. its both sweet and outdoorsy, but not in an overly mossy kind of way. I think this (and Rosalind) could be my favorite summertime scent(s)!

I got this one in a swap and so far I think its great! when I first sniffed it I got mostly cherries, which is exactly what I wanted. on the cherry and sandalwood and anise balanced perfectly, I could smell all three and they didn't overpower eachother. I love the sweetness of the cherries, and the deepness that the anise and sandalwood bring. it seemed to mellow out quite quickly, but it didn't fade so much that I coulden't still get wiffs of it. I really like this one.

I just got this one in a swap and I love it! its the perfect blend of the carnation (like Maiden) and the clean (like Juliet). I do get a bit of the watery smell, kind of like smelling the laundry being done, crisp and clean and wet. but there is also the carnation that throws a bit of spice around in there. I was trying to decide if I was going to get a bit bottle of either Maiden or Juliet, but now I think it will be Desdemona! its the best of both! and so far its had great staying power!

when I first smelled this one in the imp I loved it. all sweet and warm and musky. when it was on, for about the first 1/2 hour I swear I could smell lemon. kinda weird. but now after about an hour the lemon is gone and its all sweet and warm and musky again. very interesting. I don't know about a bottle, but I'll probably use the imp.