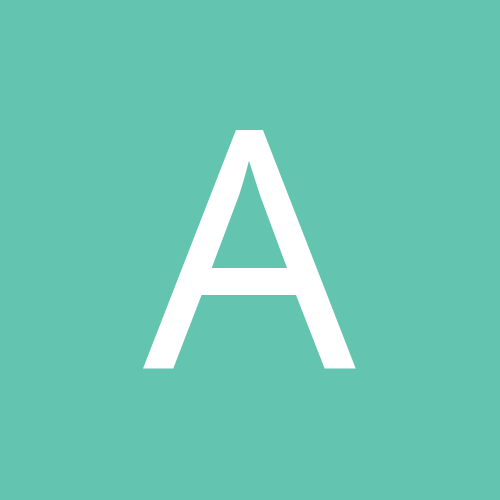 Content Count

132

Joined

Last visited
About Analise
Rank

a little too imp-ulsive


Birthday

09/21/1983
Contact Methods
eBay
Livejournal handle
ICQ
Website URL

http://notthatjaded.etsy.com
Astrology
Chinese Zodiac Sign
Western Zodiac Sign
This is one of my favorites. Very sweet, but lovely and perfect for most any occasion and great staying power. I've gotten more compliments when wearing Dragon's Milk than I have with most anything else I've worn from BPAL.

This is the first scent where I've sniffed it out of the (imp) bottle and sighed and wished I'd gotten it in a 5mL. It's that good. I kept getting chai tea off of it. I can't speak to how long it lasts because I was testing it before my shower last night. I'll have to come back later with something more in-depth but so far? Two thumbs way up. EDIT: put it on this morning before work. That was at least three hours ago and it's still there. I keep catching whiffs of it that are positively delightful. Will definitely need a bottle.

I wanted to like this one, I love the description. I ended up getting out of it dry, generic potpourri. Not at all what I wanted to smell like, alas.

Mostly I just got a nice, light coconut reminiscent of Elegba but...that was about it. And unfortunately, it wore off fairly soon and made me sad. Alas. (of course, this is why I have a full bottle of Elegba for when I want coconut)

Just saying: I didn't get any lemon out of this, thank God. That said: In the bottle: it's tea. Lovely tea. I couldn't wait to try it. On the skin: Warm, sweet (but not too much so), still tea-y and makes me very happy. Also gave me a craving for tea so I had to swing by McD's on my way to work and get some of theirs. Several hours later: Not getting as many wafts of it as I did earlier, but it's still there and fabulous. As this is only an imp, I think I'm going to have to look into getting a bottle of it. Hee. I should've tried Dorian sooner.

Very light and just sort of there. Clean. When I first put it on I thought it was aquatic but now it's just a bit...dry. Nothing terribly standoutish about it, really, but good for a quiet, bookish sort of scent. I didn't pick out any individual notes, it's just kinda there.

In the bottle: It's mostly smoky, but I adore it anyway. I've been attracted to smoky scents, recently. On me: Less smoky and something sweeter and more mysterious comes to the fore. Maybe it's because I'm wearing a purple shirt today but I think of it as a "purple" sort of scent. Smoky purple. Dark and mysterious and generally exotically lovely.

In the bottle, there's a hint of orange. But there's some other scent I couldn't identify. On my skin, it was NO orange, and just that unidentifiable scent. That I eventually figured out smelled like baby. Not baby powder, it was definitely baby. Like pure, innocence, just-washed-behind-the-ears baby. Not a bad scent, but...not exactly carnal either. I won't be keeping this one.

I got an imp of this in an ebay order and I kind of was hesitant to try it. Rose and I don't always get along so well. But this morning I grabbed it out of my imp box and gave it a try. I'm so glad I did. While I don't think I'll be wearing this one often enough to justify getting a bottle? This is a lovely scent, probably something I should be more likely to wear say, on a Sunday to go to my grandparent's church, or just when I want to feel especially ladylike (instead of a Friday at work where nobody really cares anyway and I'm dressed all casual ). It's rose, yes, but it's not ROSE, and it's a little warm and a little almost sweet (not sugary sweet just...sweet, a touch) and just generally fab. Hee.

Analise replied to chai_girl's topic in BPAL FAQs

Yep, it's right on the front page in red text (under where it says "for information about ordering samples CLICK HERE"). I didn't really understood what all that meant (for some reason) until after reading on the forums about it though. I'm not sure how blonde that makes me.

I'm getting pencil shavings and.....nail polish remover? I think. Yep, this is an absolute no, alas.

Analise replied to Snow White's topic in BPAL FAQs

Yeah, I've called USPS and they're looking into it, but they were supposed to have called me back by now. I'm going to go into my local PO next and talk to them directly this afternoon after work. I'm going to be very upset about this because that entire order was LEs I can't get now. *kicks things* EDIT: I got lucky. Apparently someone was subbing for my regular mailperson the day this package was supposedly delivered and they delivered it to the wrong address and the right mailperson redelivered it to me today so I got it! Yay!

Analise replied to Snow White's topic in BPAL FAQs

I don't want to email the lab yet because it could be the PO being weird but... I placed an order on May 6 (order number: 151-71-6434 with CCnow) I got a C&S on May 31 (number: 4-1-71-6434) USPS.com says my order was delivered on the 2nd of June. I had gotten a C&S from the trading post (for an ebay auction) at the same time that ended up being delivered (and USPS has the 4th on this one) yesterday. So, either my package is lost somewhere or it isn't actually delivered yet, I think. I live in an apartment (townhouse) complex and we have big metal boxes with little boxes in them for mail. If that makes sense. I've never had the postperson leave my BPAL stuff on my doorstep (they have for larger packages, though). I suppose it's possible they stuck it in the wrong apartment's box or something. Or...I don't know, something. Any suggestions? I was going to wait until this afternoon and make sure it hadn't shown up before calling the PO.

has not contacted anyone at the Lab at all, That's odd, because they keep saying (in a reply to me I remember specifically) that they have contacted you all by this point. I wonder how they did it that you all aren't getting it? Weird. EDIT: What they said to me in a reply on LJ:

I was actually wondering the same thing. Except more to the point: what the labels actually look like. Anybody have photos of the Snake Pit?