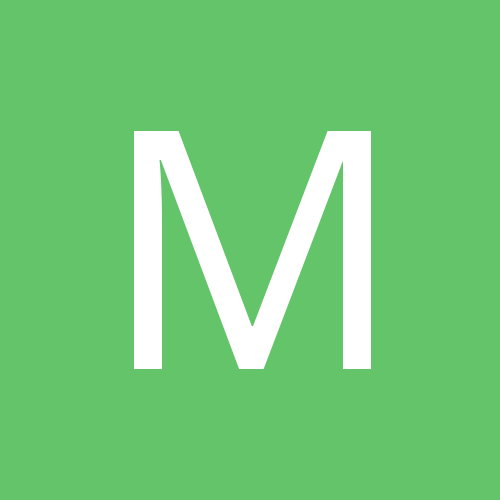 Content Count

211

Joined

Last visited
About minouska
Rank

a little too imp-ulsive


Birthday

March 27
BPAL
Favorite Scents

Spellbound, Samhain, Snow White, Alice, Fae, Whip, Eos, Snake Oil, Haunted, Graveyard Dirt
Astrology
Astrological Info

Aries sun, Capricorn rising, Scorpio moon
In the imp: smells like cinnamon red hots On my wrist: oddly enough, I can barely smell it. There's a tiny hint of cinnamon and something floral that I can't identify. I think I can get sandalwood too.

In the imp: spicy cherry cough syrup On my arm: spicy cherry, with maybe some mint? Somthing cool lurking in the background.

In the imp: pine and inscense On my arm: more pine, but with a hint of sweetness, maybe some cedar? Very woodsy with a bit of something sweet.

Foundation, Labanah, The Living God, Eternal Life, the Source of the Living Waters. In the imp: smells like Eos--so must be jasmine. On my wrist: less floral and a bit more aquatic than Eos--definitely jasmine, but maybe not the honeysuckle? It's a little more green than Eos, so maybe some herbs? The greeness comes out more the longer it's on.

In the imp: minty and spicy at the same time. On my knee: sweeter, still minty, but with an overwhelming root beer overtone--that must be sassafrass.

In the imp: leather and smoke. On my knee: More leather, just a hint of smoke. It smells cooler (in the temperature sense) on than it did in the bottle.

In the imp: Sharp, cedar, mint On my arm: cold and minty, with cedar, and some herbs. This possibly reminds me of some of the tarot scents. This smells very masculine to me.

In the imp: spicy, earthy, floral. On my wrist: sharper, but with the same earthy floral. I smell myrr, and roses or jasmine (some heady floral), and maybe cedar? Possibly some patchouli?

In the imp: a cinnamon-y version of Alice, or Dana O'Shee. On my arm: cinnamon and cherry, with a hint of creaminess. Ick--two notes that are BAD on me--it smells kind of metallic. ETA: Yes, I can get the carnation that other people are smelling, but it's not the usual carnation on me--it's sharper than usual.

In the imp: sharp, and almonds. On my wrist: almonds, and not as sharp, a little rounder. Perfume-y, but not in a fragrant sense--this definitely smells ritual to me, like all of the Sephiroth do. It smells like medicial marzipan instead of candy. I think there is a hint of cherry in it, which always goes weird on me--it always goes medicinal.

On me, Oisin smells like the masculine version of Unseelie. It's musky but powdery at the same time. It makes me feel like I'm wearing men's deodorant, but not in a good way. It's way too powdery, too manly, and even though I like musk, too musky. No blossoms, no herbs. I wish this worked! WHY do these fresh/clean/outdoorsy/musky/meadows and flowers type scents never work on me?? I keep trying them, and none do. Woe is me. If only I could get my boyfriend to wear BPAL, I think this could be gorgeous on him. It's just far too masculine for me (and I'm not very girly-girl, either).

Oneiroi is one of my all-time favorite BPAL scents. It's a dark bluish purple shot through with silver. I mainly smell jasmine and lavender in this--I can't think of anything else I've noticed in it. It's soft, calming, thick, dark, round. When I put it on, I can totally picture the horn and ivory gates Beth mentions in the description as I drift off to sleep. I wear it whenever I can't sleep or need to get a good night's sleep or just want to calm down before bed, and I love it. It really does seem to sooth me to sleep, and I think it gives me interesting dreams (though not as good as the ones I get with Somnus or Temple of Dreams). I don't know what the eventual drydown is, because I've actually never worn it in the daytime, only at night. My boyfriend really likes this one on me as well, and always comments on how I smell nice when I wear it. I love love love this scent, and will be ordering a 5ml soon--my imp has lasted over a year because it's strong stuff and I don't need to slather or put much on.

This is roses and green on me. Fresh, wet, red roses, cold, with the stems and leaves. It's clean, cool, yet red red red at the same time, but with green underneath. It's lovely. It's high on my list of BPAL favorites. However, I think I might like Whip a bit more--while Whip is warm and sexy, Rose Red is cold and distant. Whip says come here, Rose Red says stand over there and admire me. I still love Rose Red; I just need to be a certain mood to wear it. It's definitely less sexy than my other two rose favorites (Spellbound and Whip) which is good--I think it's more of a work scent than those two are. However, I should add that Rose Red earned me only my second umprompted perfume compliment ever, when my coworker was standing next to me--she loved it and kept saying how good I smelled.

I got this as a gift from the Lab, and almost didn't try it. However, I try everything at least once, so on it went. For the first few minutes I was certain this was going on the swap pile--vetiver really doesn't work on me. But then, it mellowed. It's a lovely, clean scent, without a dominating note, just....nice. There's a bit of floral sweetness, a bit of spicy carnation, and overall, a dark, clean blend. It's really nice on a hot steamy day in the city. I really like this quite a bit! Thank you Lab--I never would have ordered this on my own.

Two, Five, & Seven was the first catalogue scent I ordered a 5ml of without trying an imp first. Unforunately, this was a mistake. I *love* Beth's roses (two of my all-time favorites are Spellbound and Whip) so I had high hopes but this just did not work. It was candy sweet, fake sweet, no rose, no floral, just sweet. Like the pink version of Sugar Skull. In the bottle, I smelled rose and sugar; on my skin just sugar.