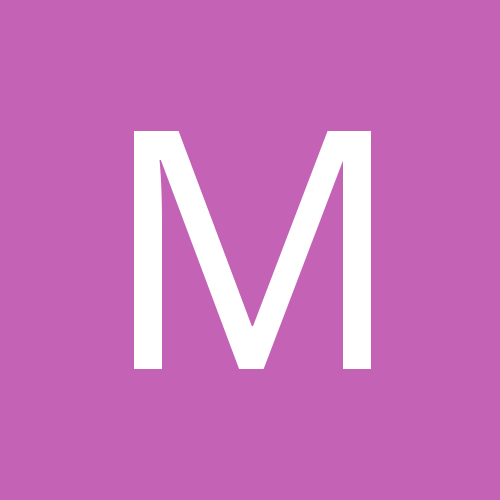 Content Count

258

Joined

Last visited
About mtlaise
Rank

evil enabler


Birthday

12/11/1975
Contact Methods
eBay
Livejournal handle
ICQ
Website URL
BPAL
Favorite Scents

vanilla, citrus and spices - foody I guess - but really anything that isn't really delicate/girly or flowery. Initial/current favourites include Snake Charmer, Snake Oil, Monsterbait: Underpants, Jack, Dana O'Shee, Hanging Gardens, Silk Road, Candy Butcher, Tombstone, Madrid, Boomslang, Temple Viper, Habu... and surprisingly, Coral Snake.
Astrology
Chinese Zodiac Sign
Western Zodiac Sign
The most satsuma-like scent i've found is Tweedledee, so I think you're definitely on the right track with that one. As far as other citrus - A lot of people have also noted lots of citrus in Fire Pig (although to me it was mostly a strong lychee, which didn't really work for me). Phobos is all lemon and grapefruit to me, and Shanghai, Lolita and Zephyr also have strong lemon presences. Cheshire Cat also comes to mind for grapefruit...

hmm.. when i first put this on it was very much a sharp lemony tea scent... not really what i was hoping for. As it dried, though, a hint of the musk and aloe seemed to peep out, softening it a bit. I can see why this is a classic light scent for many, and although I like the dry stage, that initial stage is a little too sharp for me to enjoy wearing it.

When this was wet after first putting it on, I though "ok"... After a while, I caught myself thinking "what is that amazing smell" only to realize it was the Underpants I had just put on! Once this is dry, it's fantastic foody-spicy-boozy goodness! It's very warm and a little sweet, so I can see this being a favourite fall and winter scent for me.

Wet, this was very boozy indeed! I instantly got sugared rum, with a hint of tobacco close to the skin. This stage is really interesting. Unfortunately, my skin amps the tobacco note. As it dried, it began to overpower everything, leaving a tobacco scent, with a background of rummy-sweetness, and a hint of coconut... not a good blend for me. too bad, because i do love bpal's rum note.

mtlaise replied to viciousviolet's topic in Excolo

I guess body chemistry is a huge player in this one... I was worried when I read all the reviews that mentioned heavy gardenia or florals, but I was pleasantly surprised when I tried it on. I did detect a floral close to the skin, but it pretty much stayed there, which is excellent in my opinion. The scent that wafted up to me was sweet, mildly spicy in an incensy kind of way (though not smelling like incense). As it dried, I thought I picked up a bit of cinnamon, and something creamy-sweet like honey or vanilla. The spicy side seemed to develop a bit more to, leaving me with a slightly sweet, slightly spicy blend, with just a hint of floral. This is really nice, and one of the few scents with a floral note that I will be keeping.

I typically love light, refreshing citrusy scents, and Phobos is by far the most citrusy you can get in a scent! My initial note was "almost wet and green, because it's SO grapefruity and lemony". Each time I try it on, that's what I come back to... Definitely not something I'd wear year round, but when it's hot a sticky out, I can see myself reaching for this. I'd definitely have to pre-apply though... the first minute or so is sort of "lemon wetnaps" on me...

When I first put this on, the impression I got was wet flowers, which quickly changed to a "wet" scent, with flowers - I think what I interpreted as "wet" at this stage was an ozone note. As it dried, that ozone note amped up incredibly... Although it incited great nostalgic feelings of home and evening rainstorms in June, it is definitely not a scent I would wear.. Oh well... better for my budget since there are lots of other I want!

I got a sniffie of this, and was ecstatic once I read the description, as I love mint and vanilla, and hadn't had luck so far with the mint note... I guess fortunately (for my wallet, anyway) this was ok on me, but not great... The mint was a little sharper than i thought it would be given the vanilla, and reminded me of candy cane mint with a shot of vanilla. Very nice, but not quite what I was hoping for...

The only other apple blend I had tried when I got this was Punkie Night, and it was a disaster on me, so I was a little worried about my chemistry mucking with the apple note in general. The Hesperides proved me wrong, though. The apple in this was a realistic very ripe apple smell. When this was wet, the overwhelming impression I got was ripe apples and wood chips. Luckily, as it dried, the "wood chips" became more of a woody background, and the apple's sweetness toned down just a touch. This is lovely when it's dry.

hmm... I'm not typically fond of patchouli, but this was a frimp and the ambergris intrigued me, so I thought I'd take it for a spin. Wet, this was orange blossom, and what I'm guessing is the ambergris note/bouquet. As it dries, the patchouli comes out a bit, but it's definitely in the background. This is very interesting! I don't know that I'd think to pull it out often as I have so many scents that I love, though.

This one was a surprise... the honey note usually just does not work for me, but I don't even get a whiff of it in Dana O'Shee. What I do get - start to finish - is sweet, milky grains. An scent elegant in it's "apparent" simplicity. This has become a quick favourite, although it's probably a little heavy for me in the summer.

I'll preface this with the fact that I really dislike florals, but it was a frimp, and the description included ruits and incense, so I had to give it a shot. This scent was one of the more consistent one's I've tried - in that it smelled the same to me from start to finish. If you like florals, this is probably a good way to go. Unfortunately for me, this was all floral with what i think is jasmine in the forefront. I don't get a hint of anything else. Not a good blend for me.

Wet this was all sweet - cherry and dragon's blood, on me. As it dried, the cherry toned down a bit, and I could sense the myrrh coming up in the background, evening out the sweet and spicy sides a bit, and finally the clove came out to play. I definitely like this in the dry stage, and I may keep the imp I have, but I don't think I would reach for this very often.

I was so excited to try this one, and I get nothing but lychee. blech...

One technique I've found works really well is to have the client sniff a couple of oils, and ask them which they prefer... check first if they have allergies, but I've found that this allows them to pick a scent they feel is right for their massage that day, even if the list of notes says nothing to them... A couple I always have on hand for massages or warm baths are Tombstone (odd, I know, but this is my all-time favourite relaxing oil), Lolita, Hanging Gardens and Dana O'Shee. Also, several of the Panacea series: TKO, Lustration, Moxie, Succor. I may add Grr or Oof to my list once I receive my first sample imps... Good luck!