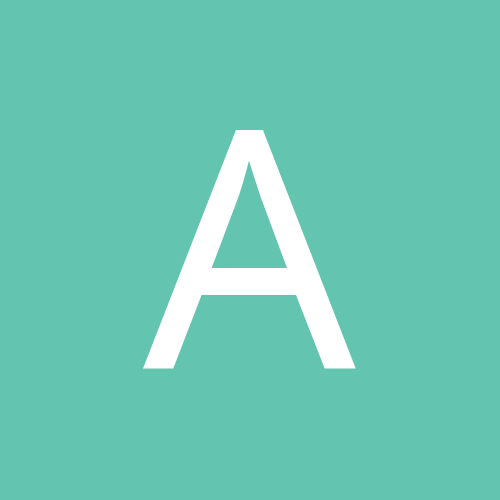 Content Count

290

Joined

Last visited
About arachne
Rank

evil enabler


Birthday

11/08/1968
BPAL
BPAL of the Day
Favorite Scents

BPAL's Haunted, Chimera, Whip, Vixen, Madame Moriarty Dracul and Snake Oil. Aroma Sanctum's Scarlett Letter. Sage Machado's Onyx & Pearl. Ambre Blends.
Contact Methods
ICQ
Twitter
Website URL

https://www.facebook.com/kim.gendreau.7/about
Profile Information
Gender
Interests

Shopping, working out, perfume oils, makeup, jewelry, fashion, incense, thunder storms.

Mood
Astrology
Chinese Zodiac Sign
Western Zodiac Sign
Without a doubt, Madame Moriarty, asuming it's still available. As it ages it gets so much better. It's got an opium-like quality to it that makes me swoon.

I bought it for my husband and absolutely adore the way it smells on him. I decided to test it on myself today and even on me it's lovely! Wet on my skin it's all juniper. As it starts to dry down, the amber turns golden sweet, but doesn't get powdery at all. The vanilla starts to warm, adding a comforting and delicious spice to the mix...the juniper is still there, but it moves into the background. This is gorgeous! I can't stop smelling my wrist. I don't get any rosewood or white pine. Hmmmm, the more I sniff my wrist, the more I think I might have to snag this from my husband's stash.

I can detect the pear in the bottle, but once it hits my skin it's all olibanum, with the orchid, jonquil, gardenia and champaca blended softly in the background. This is absolutely amazing. It loves my skin! It's sweet and soapy. I get so many compliments and I find the scent very long lasting in a lingering musky sort of way. Although sweet, the oakmoss keeps it from getting too fruity and the clove kicks it up just a notch. This scent is like liquid Goddess. I wish I bought 2 bottles!

arachne replied to StrangeLove's topic in Good Omens

I'm really loving Pepper. There is so much going on, but it's incredible how well blended it is. The one note that stands out for me is the ginger. It's not a sharp ginger, but soft and subdued. I imagine the mix of florals is what's giving it such a romantic feel and the blood orange is quite obvious in the dry down on me, which is just fine. I'm so glad I bought a full bottle of this. It makes me feel unique and kick ass. ...just like Pippin Galadriel Moonchild, aka Pepper herself Wild English roses, French gardenia, vanilla, honey, golden ginger, blood orange, pine resin, pink pepper, crushed berries, tuberose, bergamot, and geranium.

Oh wow. Thank you so much Beth, for throwing me this frimp. Not sure I would have ever tried it otherwise. This is a very complex, well blended scent that dries to a seriously spicy floral on me. I wish I could pinpoint the exact flower, but I just can't. Carnation maybe? I don't know, but whatever it is I'm in love. Wearing this makes me want to tell ghost stories. This is haunting. It's nostalgic, pungent and mournful, like a bouquet of flowers that was tossed in the corner of a basement and forgotten about years ago. I don't get any cherry or almond, thank the Gods. Those two notes rarely work well with my chemistry. But, that's neither here nor there. Getting back to Oya. OMG! How I love Oya. This is heaven in a bottle and I will be getting a full bottle.

I'm very surpised Chimera is nowhere in this thread! Chimera is EXACTLY WHAT YOU WANT!

One of the first bottles of BPAL I ever ordered and it remains a favorite of mine to this day. I get lots of warm cinnamon. Absolutely delicious. A friend of mine wore it to a Halloween party - she was dressed as a very sexy vampiress and the scent on her amazing. Sin is sexy and macabre - the perfect combination as far as I'm concerned. Oh, and it gets better with age. I've had my bottle for well over 3 years and it's more fabulous now than ever before.

Vixen, Whip, Madame Moriarty and Loviatar are all sexy as hell.

My spiciest pick would have to be Madame Moriarty. Yummers!

The Witch Queen is exactly like Tendre Poison, which was a favorite of mine, but has been discontinued for quite a few years now.

I recently received samples of Gothic I & II by Loree Rodkin and fell in love with the exotic vanilla, patchouli, incense blends. Now the bottles are awesome and the perfume oil is heavenly, but they're $140 for a 1/3 oz bottle which is insane! Just think of how many BPAL's I could buy with $140!! I was wondering if anyone could recommend a BPAL that smelled similar to either of the Gothic oils. They really are extraordinary. Thanks so much!!

As soon as I sniffed this one from the vial I tossed it back. Too white, too floral for me. But, for some reason, maybe because it's a full moon, I felt compelled to wear this today. I took a chance dabbing this on behind my ears and on my wrists as I was leaving for work. That's it, no turning back. I defintely was going to smell like Rapture for a good few hours. I LOVE this. Oh wow, it's very feminine, very sexy, very mysterious, like the full moon herself. I can totally see this as being a favorite of Venus or Aphrodite. The longer I have it on, the more I'm loving it. It's softening to a sweet jasmine. Powdery yes, but no innocent baby powder smell here - no, no, this is finely milled French powder that comes in a beautiful package with a soft puff. Sensual. I don't get much rose, but the musk and the jasmine work very well with my chemistry. I'm definitely getting a 5ML on my next order. Beth, beautifully done. I'm totally enthralled!

Oh. My. I love Black Rose. This definitely has a Gothic vibe. This is a dark, wet rose that a vampire lies on the body of his prey after he's taken her to the dark side. Black Rose makes me feel incredibly sexy and a little mysterious. It has good throw and seems to be lasting all day on me. The amber and the musk round this gem out nicely. Whip will always be my #1 BPAL rose scent, but Black Rose comes in at #2. Beth is brilliant with roses !

I like to be smelled. I like leaving a trail of mystery behind me. I want my fragrance to be just as easily detected at the end of the day, is it is when I first put it on and here are the best I've encountered so far: Dragon's Musk, Haunted, Phantom Queen, Vixen, Loviatar, Whip, Sin, Lucy Westerna and Chimera. Interesting that the notes in each differ tremendously too.

I Dragon's Musk. It's delicious, it has throw and it's very long lasting. I really love the way the musk and the dragon's blood compliment one another. It's rich, mystical, soft and sensual. My darling husband bought me a 5ml for my birthday and I'm psyched.