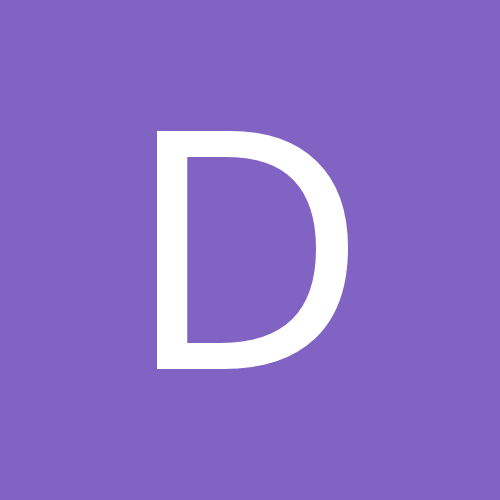 Content Count

420

Joined

Last visited
BPAL
Favorite Scents

Favorite blends for me: Pride, Nosferatu, Wings of Azrael, Vechernyaya, Bearded Lady Favorite blends for my guy: Fenris Wolf, Magus, Death on a Pale Horse Favorite notes: vanilla, blackberry, licorice, almond, rose, violet, jasmine, sandalwood
Astrology
Astrological Info

Saggitarius, Year of the Boar

Chinese Zodiac Sign
Western Zodiac Sign
I normally don't go for foody scents, but I LOVE Red Lantern. In the bottle, and on first contact with my skin, it's all caramel, but then it quickly starts to smoke up, and it's gets deep and interesting. This is unusual, but very beautiful, and kind of sexy.

This is absolutely beautiful! It's sweet, but dark and mysterious at the same time. And as so many reviewers have remarked, it's STRONG. I'll have to be a bit more careful next time if I don't want to give myself a headache. It also has incredible staying power. On me, it lasted for over 24 hours on my wrist, and that included two showers and a sink-load of dishes. This is really sexy, and I can imagine a man wearing this as well.

I might not have bought this if it were available separately because violets just never did anything for me, but boy, am I glad I did. This is a lovely sweet floral that smells exactly like these violet candies I once had. It smells exactly how it sounds. This is sweet, pretty and girly with a surprisingly good throw, and it lasts forever.

This is minty and medicinal. It reminds me of an ointment my Chinese grandfather used to use, and not in a good way. This is interesting and refreshing, but not my thing.

First applied, this was nutty on me. It almost smelled like roasted peanuts, for some reason. Hmm, I wonder what that was. On the drydown, the sweet, sweet apple really comes out. It's sweet and sharp with powdery amber in the background. After about half an hour, it is all apples and herbs on me. This would make a great autum scent if you are into sweet, fruity blends. It's a little spicy but very innocent.

It took me a while to place it, but this smells exactly like the inside of a Lush store. It's berries with a sweet herbal feel to it. It's almost intoxicatingly sweet and a bit tart. Very nice.

Dragon's Claw on me is mostly sandalwood, with just a touch of dragon's blood resin to sweeten it up a bit. It's warm and brown, has a really great throw, and lasts forever. I put it on my wrist about 20 hours ago and I can still smell it now. Although I don't think this is specifically masculine, I do think this would also smell delicious on a man.

This is a really lovely white floral with tinges of green to it. It's soft and gentle, a little sad, but comforting at the same time. The sandalwood and musk don't emerge until late in the drydown, but the white flowers remain the prominent note throughout. Love this!

At first, this is all roses and palmarosa on me. After a few minutes, the sandalwood starts to come out and eventually takes over. Now, after ten minutes, it's all sandalwood, with some kind of woody background. It's very sexy. Love it.

dnipbhsw replied to requieminblack's topic in Halloweenie

Ooh, this is a straight up floral, lovely and feminine, with something sweet and warm in the background. Must be the musk and the spices. This is beautiful and exotic, a little dark and tragic, and very complex. I think this would be a great scent for a romantic night out on the town. It's alluring and sexy without being too forward, if that makes any sense. I'm in love.

At first, this was citrusy on me, almost pure lemon. It was sharp and tangy, with a hint of wispy, powdery flowers in the far background. Uh-oh, I am not a citrus girl at all. But wait a minute. Or actually a few minutes. This starts to evolve and grow. It's getting darker and sadder. Could it be the frankincense, rose and musk coming to the foreground? It must be, because I'm falling in love with this. To me, this morphs and changes just like the character it's inspired by. Perfection! I am going to be wearing this a lot.

Oh, this is one of the most beautiful rose scents that I've ever experienced. The incense cuts the sweetness of the rose and balances it out perfectly. It's sweet and young, yet warm and sophisticated at the same time. Genius! This seriously lasted on me all day. I dabbed some on early in the morning, and it was still the same lush rosiness that evening. I love, love, love this stuff.

I'm so in love with this right now. It's everything I expected it to be: sexy and warm, a little smokey and leathery, and just downright beautiful. It's sophisticated and smart, and very mysterious. Love it!

This is an intriguing scent to me. It starts off being very sweet and innocent with a bit of a sharp bite to it, and soft powder in the background. Then in minutes, it starts to darken, and becomes incredibly... sad. It becomes a soft, smokey, sophisticated rose. I love this.

I find Bitch to be really soothing.