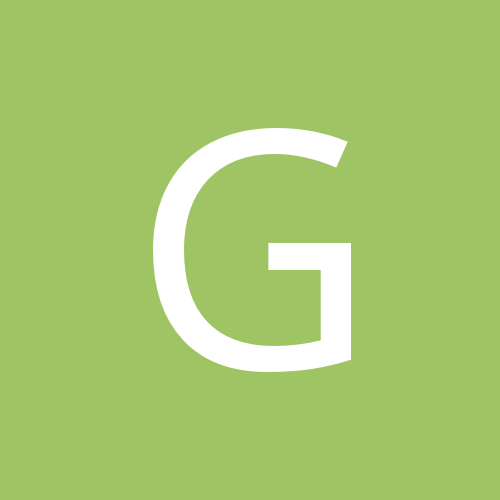 Content Count

27

Joined

Last visited
About ghosttown
Rank

wrist-sniffing wench

Profile Information
Interests

BPAL, Lush, Owls, Vintage everything, Viewmaster, kitsch, so much!

Mood
Astrology
Astrological Info
Chinese Zodiac Sign
Western Zodiac Sign
The perfected winter rose, dew covered and freshly cut. Rose Red '05. I was given an imp of this by a generous swapper and am so happy to be able to finally try it! It is a pure rose scent, strong and gorgeous. I'm not really a rose fan, but for her I would make an exception. She has a strong, apple bite, there is no fusty, musty old lady rose scent here. This is the real deal. There is that pure floral sweetness, but some thorns underneath. This is perfect for summer days in the park, relaxing in the grass. It is very evocative of the Rose Red fairy tale I have loved for so many years.

I just received Skadi through a lovely swap and I was so excited because I've been wanting this forever! This blend is the perfect mixture of cold notes and warm, fruity sweetness. It's very chilly and piney, but not a masculine scent. It reminds me of a more feminine version of Mistletoe. On me, Mistletoe is all pine and fir, pure tree if you will. Skadi comes from that family, but has a touch of sugar and berries to make it a more complex scent. I will be keeping this with me and wearing it often, praying she comes back someday before my bottle is gone.

ghosttown replied to Nymph87's topic in BPAL FAQs

I'm sad about the new bottle labels for both Halloween and the Yule blends. The labels for both from last year had the most beautiful pictures and I wanted something like that so bad this year! The pictures on the Halloween labels were tiny, and so similar...and now it appears that the Yule blends don't have pictures at all. So now the blends are more expensive and less attractive. For me, anyway. I hope they will go back to making the bottles the beautiful little pieces of art I loved so much.

I am going to be a "bearded lady" circa 1930. I will be wearing either Midway or Snake Charmer...I can't make up my mind!

A sweet, little dancing fig scooted up to some moss and twig. Together they danced and sparkled all around me. Wear it to a tea party, wear it to mom's house, wear it with a twin set and pearls. Make it into a linen spray. Put some in your glove box. This is a bit of lovely.

The hemlock is a dangerous lady. Seriously, don't mess with her. She is deep and mysterious and can kill you if she feels like it. This is a rooty, wild scent snuffling in the dirt and prying out secrets. Beautiful green in the vial, just like her heart. This would smell good in your hair.

Please close your eyes because the hippies are doing it. That's right, out in public right here on my wrist little flower children are having freaky, stinky sex. And I kind of like it. Pass me the pipe.

Oh Jack, my Halloween lover, my autumn knight. The most beautiful pumpkin pie, naughty enough to stick it where the sun doesn't shine. I can't wait until the leaves start falling and I can wear you again. But please, please stop making me bake.

This was one of my first imps. I smelled it and felt fairly indifferent about it and tossed it back into the pile. Months later I rediscovered it and completely fell in love. It's so warm and pretty. I don't smell any wintergreen. I smell cinammon and spices, baking ginger snaps, mixed with pine trees. A truly glorious combination and completely unique. I really want a 5ml of this but I'm scared I'll get a mint version. It could also be that this scent needs 5 or 6 months to mellow into its full potential.

This turtle smells like spearmint gum and a hot, sunny car that's been baking in a parking lot. I'm not sure what to do with it. I think I'll pour it in a cold bath the next time the temperature hits 100 degrees.

I get way more of an evergreen smell than a cedar smell from Mandrake. But I could just be wierd that way. For me, this is the smell of the Pacific Northwest, my teen nights cavorting on logging roads, swimming in the river in my nightgown, camping on the Olympic Peninsula, making out in the grass and dirt. It's amazingly nostalgic for me. Unfortunately, like most of the wood scents, it's just a breath and then gone. I think I need a big bottle of this to put into some lotion for extra staying power, or in a hair potion, maybe a scent locket. I want Mandrake to stay and be my friend forever and ever.

Being wholly Scandinavian I had to have this scent. The reviews were all so different from each other that I had no idea what to expect. In the bottle I smelled a sharp, anise and floral scent that was absolutley gorgeous. When I put it on I was instantly transported back to childhood...I knew this scent! I knew it was a candy that I used to love and I racked my brains trying to think what it was. Finally I realized what I was smelling: Necco's Candy Wafers! Exactly! I'm so in love with this scent, after the dry down it just smells like...me. I love it.

A lemon cookie, warm, comforting, sensual, perfect. I can smell this even when I'm not wearing it just by thinking about it. Sometimes I smell it before I fall asleep. This oil is haunting. It's definetly innocent and sweet. It's definetly not. I've brought this to work and let my co-workers smell it from the bottle and nobody describes it the same way, but everyone loves it and wants more...expressions of rapture are not uncommon. This is my favorite BPAL creation by far!