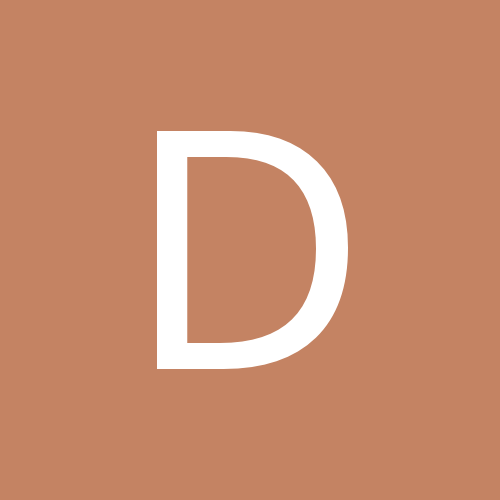 Content Count

121

Joined

Last visited
About Dani87
Rank

a little too imp-ulsive


Birthday

05/17/1987
Profile Information
Pronouns
Interests

Reading, watching movies, music, makeup, shoes, cooking ect.
Astrology
Chinese Zodiac Sign
Western Zodiac Sign
I find event horizon, and to autumn very thick, and heavy.

Vice, king of hearts, boo, Alice's evidence, Persephone, gluttony, Wanda

I love fall scents! Not all of my suggestions are foody, but I find them to have the same lasting power. also, some of them might not be what others consider fall, but I wear mine any time of year. Alice's Evidence Bread-and-butterfly boo coyote darkness event horizon gluttony hellcat Jack lyonesse on darkness poisoned apple Santa Muerta Sin the lion the zadok Allen vineyard to autumn vice Wanda whip

Hurricane smells like rain, and fallen trees with a bit of earth. Reminds me of a storm because we have had a lot of trees fall with almost every storm here lately.

Glad you found out what it was, but want to suggest Jack. It isn't very milky, but smells just like pumpkin pie to me. So it has that baked goods with spice scent that reminds me of a farm house.

Imp: dry, dark, dusty can't really pin down a specific note though. Wet: bubble gum like in jailbait, but dark. Drydown: bubble gum, and mint dip/snuff. crazy combo that reminds me of highschool. Dry: It is very smoky now the florals, and wood seem to come out, and soften this some, but it still smells like bubble gum & mint dip! Overall: I don't love it, and probably won't wear it much, but I am going to keep it because it's such an odd scent. Edit* after a few hours the bubble gum and dip disappeared. It was replaced by a dry dusty rose, and woods. Turned out to be very beautiful.

I second phobos on me it smelled a like lemon pound cake.

Imp: lily lily lily!! Wet: lilies with maybe a little rose in the background. Mostly lily though. Dry: lilies with a soft smokey incense around it. Overall: Love it!! Absolutely gorgeous. This stays mostly lily on me, but a true lily, very life like. I think that if I layered it with a dirt scent it would smell just like a graveside service. I also want to try it layered over a vanilla, and also a leather sn. I need a bottle for sure!

Imp: almonds wet: almonds and honey dry: almonds, honey, and a sharp clean note that is kind of soapy, and almost floral. Overall: not my favorite, but I kind of like it.

Vampire tears is one of my favorite lemon scents.

Maybe you could try to layer different oils. For the white florals I would suggest hell's belle. It is a very heavy sultry white floral on me. Not really sure what to suggest for the other part though.

This did not morph on me at all, smelled the same in the imp, and on my skin the whole time. I didn't get any manderin, mango, and I couldn't really pick out any sugar cane. It was all buttery pumpkin, amber, and ginger. I love it, but was hoping for the mango, and manderin, will let it sit for awhile to see if they come out.

My favorites for spring/summer are: 51 Aizen-myoo bijoux y'ha-nthlei death cap destroying angel endymion grandmother of ghosts hairy toad lily love in idleness manila no. 93 engine Persephone phantasam planting moon poisoned apple polynesian pop tamora thalia titania vampire tears

I noticed most people refer to rose or powder scents as old lady. I love a lot of the old lady scents mentioned darkness, event horizon, and grandmother of ghost. I really like rose too, but I don't like powdery. So I find snake oil, follow me boy, and stuff like that to be the most "old lady". However, my mamaw loves hairy toad lily, and sin. So maybe you could try those.

Imps: oh no I am getting the pine sol smell I got from burial First on: still pine sol wet: pine sol went away pretty quickly yay! It still smells very clean though. Dry down: I do smell roses but they are not dry, they are drooping dying roses and very sweet. still smells very clean too. Dry: the roses become dryer, and I get a somewhat dusty smell, but still clean. Overall: I didn't get any of the dirt, or moss I love the labs dirt note, so I was a little disappointed, and it was not what I expected at all. I do still like it though, and will probably layer it with deep in earth, or destroying angel next time to get more of a dirt smell.