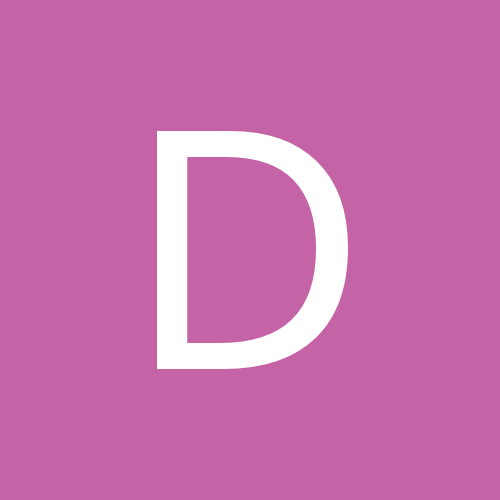 Content Count

1,594

Joined

Last visited
About Donnababe
Rank

obsessive precious hoarder


Birthday

12/07/1972
Profile Information
Pronouns
Interests

Miyazaki movies. Woody Allen movies. Black and white photography. Japan. Books. Garfield by Jim Davis. Corinne Bailey Rae. The West Wing. Writing fiction. Travelling. Paris. London. Dessert. Americana. Joni Mitchell. Villianess. Akamuti. . Cinema. Pink stuff. Carole King. Musicals. The Peanuts Comic Strip. Julie Walters. Allison Janney. Theatre. Sushi. Museums. . Disney. Art Galleries.

Mood
BPAL
Favorite Scents

Loves - Fig, Amber, incense, bold (non white) florals, musks and some berries Hates - aquatics, almond, animal, foody, violet cloying/sickly smells Jasmine is hit and miss
Astrology
Chinese Zodiac Sign
Western Zodiac Sign
Reading the comparisions between Zarita and Sugar Skull got me corncerned as Sugar Skull turned me into a pancake. I fully expected to smell a sickly sweet cream but no, it's a sharp and dry iris and orange combo as soon as it hits my skin. This is lovely, but not what I was expecting. Unusually for me, the carnation it very muted and only appears quite a while into the dry down. It does a good job softening the dry orange and iris. Eventually, the long term drydown of Zarita is a beautiful sweet and creamy floral. I don't get any Alice similarites with this blend. Some BPAL, (even the ones I love) sometimes go through a scent phase that I don't care for. Zarita delights me at every stage and I adore it. A glorious success. Will need more before the end of the CD

Donnababe replied to savage_rose's topic in Suds

This review is pretty much the same as my Snake Oil one, so bear that in mind and add the following... I like Bliss as a fragrance but it turned too nutty on my skin to merit a bottle so I thought the soap would be a nice alternative. The soap smells darker and less sweet than I remember the oil being, it's very nice. Like others have said, the fragrance could do with being more prominent. It reminds me somewhat of African Black Soap both in appearance and aroma. I love the addition of the goats milk. The wrapper is even more beautiful than the SO one. Bravo again Macha

Buttery hot pie crusts. A little fruit but mostly crusts. Rose sweetness appears after a few minutes but it's nowhere near obvious enough to make me like this

Donnababe replied to gingersnapp's topic in Suds

I'm going to be boring and echo many of the reviews here. The packaging is beautiful. The soap looks beautiful. It smells divine without overpowering the entire bathroom (something the hubby despises). The lather is nice, (although a bit muted on a cloth.) It doesn't dry me out. It's soft enough for me to slice some off then carefully repackage the rest You know you've sudded in Snake Oil but the fragrance is by no means intimitading and it's a perfect base for any BPAL, but especially the Snakes. Exquisite. I cannot wait to try Bliss!

The original Pink Moon is very playful, innocent and sweet. Like this PINK Pink Moon 07 = carnations plus a touch of sweetness that I suppose is from the phlox. It's this kind of PINK I like this very much but it isn't quite as sweet as I expected. The original was extremely girlie, wheras this is a little more austure and guarded. Still lovely however!

It smells extremely vinegar like in the imp but knowing BPAL I tried it anyway. To be fair it is better on the skin but it's still an overpowering sweet ciderish vinegar smell. The carnation does come out and sweeten things after a while but this one's not for me. In fact, most of the new MTP additions have been a disaster

Donnababe replied to Nymph87's topic in BPAL FAQs

The Snake Pit labels are without question, the best ever in the history of BPAL. Absolutely stunning.

Two, Five and Seven. Sweet, bright and glorious.

I never tried Midway, so can't compare it to that but I was worried about it's jasmine potential. So far, my success rate is laughable. From the bottle it's a surprise, this is a quietly floral Chaste Moon! Wonderful! Initially on the skin it's identical but after thirty seconds or so here come FLOWERS! I decide to stick with it because although it's a bit overpowering it isn't jasmine, just an overall blue floral smell. After a few minutes the mega floral subsides and the Chaste Moon smellalikeee peeks through. And that's how it stays. I haven't noticed incense specifically, but maybe that's what I'm smelling when I think I smell CM. A surprising, glorious winner. Another bottle is extremely likely!

I'm very finicky when it comes to rose scents, it was lust at first sight with Othello and Blood Rose but after a while the passion wore off and dumped 'em. Red Rose was GREEN on me and very intimidating although I did love the touch of sweetness I got from it. I tried RR a long time ago and I've never found a blend that evokes that same gorgeous sweetness. Until now..... Two, Five & Seven is it! There is a touch of greenery initially, but it's nowhere near as harsh and prominent as Rose Red. The rose is sweet, so sweet, almost to the point of resembling sugared or jellied blooms. I want to lick my wrists! It is strong, and I can't pick out the individual roses as some can, but I love this. It has wonderful staying power and it's the perfect scent I'll need to get me through the dark, cold months ahead. Exquisite. Thanks Labbies for this glorious freebie. A bottle has already been ordered.

Donnababe replied to requieminblack's topic in Halloweenie

OK, I don't do butterscotch but felt the need to try some anyway 'coz I love the idea of rum spiked coconut. I knew I was in trouble when I opened the envelope (my source was a decant btw). I could smell it before I'd even opened the bubble wrap At first I thought there had been a spillage but the vial was perfect. This is strong stuff! Sniffing from the vial it's encouragingly boozy but mostly butter a la Grog. Wearing is the same and the butter is too much and apples are nowhere in sight. I have to remove it very shortly after applying (or try to anyway), the stuff takes ages to wash off. Oh well, shoulda known, shouldn't I?

Donnababe replied to blood*rose*flowers's topic in Excolo

Despite a lot of rosewood initially, this soon becomes a soothing blend of lavender and tonka. Very nice. Has potential as a big bottle, and will be perfect with Dee's Meadow Sweet soap.

Sweet, slightly smoky rose. Strangely, I don't get any carnation and that normally screams on me. Gorgeous. Should have bought more than one bottle.

Sticky, sweet figgy deliciousness. I get a hint of cocoa particularly at the start, but it's mostly fig. IMHO, this is a near doppelganger to Carnal.

I tend to avoid vanillas because they have a tendancy to go all custard-like on me. On initial application this is very sweet but soon settles down and does not become cloying at all. This will sound very odd, but I get the impression of a salt smell from time to time. Very pretty, very ethereal. Not completely me, but I am seriously considering a bottle for layering purposes.