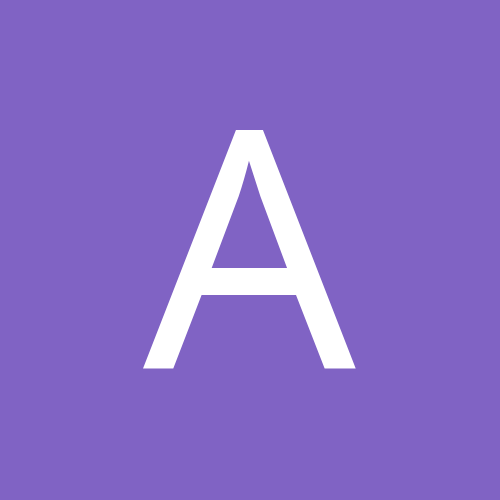 ABrokenAngel
Barred from swapping
Content Count

571

Joined

Last visited
About ABrokenAngel
Rank

sexy swapper


Birthday

01/09/1982
Contact Methods
eBay
AIM
Livejournal handle
ICQ
MSN
Yahoo
Website URL

http://jaded.tvheaven.com
BPAL
Favorite Scents

Gypsy Queen, Kali, Black Dahlia, Queen of Diamonds, Fae, Vinland, Dirty, Kumiho, Kitsune-Tsuki, Budding Moon, Aunt Caroline's Joy Mojo, Dia De La Muertos, Stardust, Berenice, Apricot and Peach!!, Eos,
Astrology
Astrological Info

Double Capricorn with a Cancer Moon....talk about mixed up hmm? That's has to be one of the most wonky mixes I've ever run across. I'm saturnine and hermetic and cranky with a soft squishy side.

Chinese Zodiac Sign
Western Zodiac Sign
Beth sent this to me in as a frimp for my Budding Moon purchase. Funny thing? I had just placed it on my wishlist the night before I received my actual package. Wet: Mmmmmmmm smells of cinnamon, vanilla and a spike of honey-fresh from the comb-. Dry: I only put a smidge of this on since cinammons usually hate me. However this had a mean enough throw to hit me square between the brows for about an hour. 1 Hour Later: It's dried down to a gentle cinnamon with heavy sweetness. I actually really really like the long dry on this. Thanks beth1

In the Bottle: Sweet and fruit, floral and enchanting. When I received this I was in a bit of a ho hum and not at all happy I was more stoic than anything else. When I opened this bottle it felt like carbination shot through my body. Does that make any sense? I felt bubbly and fizzy and giggly. I wanted to romp around and tickle the chins of bunnies while dusting everyone with fairy dust. The plum blossom, peony and white musk were the first things that I could smell and I'm glad for it! Wet: I put this on before I went to work hoping the happiness I'd felt when I opened the bottle would carry over through to help me at another grinding day of tedious work. It was immediately peony and plum blossom with a gentle nudge from the ginger. Dry: The florals were still on top reminding me of once of those new bouquets with high end flowers and fruit to anchor the flowers. I skipped into work feeling like a trillian bucks. I had the pleasure of getting outside sniffers too. Out of all the BPAL I've tested this one had the most compliments. I converted three people from this scent including my manager at work who is a die hard anti-perfume type. It's feminine yet not fru fru, strong yet not sharp. I felt like the happiest woman in the world with a spine too. My manager along with others said the throw on this smells like flowers sprinkled with a few dashes of ginger and a bowl made of gentle lapping musk. I love this. I'm so happy that my husband bought 3 more bottles of this. I'll need every last drop of it. As per the "green" scent of this I didn't find it so at all. I found it a soft pink scent. I might be off my rocker though. The ginger had enough kick in it to make it spicey enough not to be considered green. Throw? People three cubicles over smelled me. However the girl sitting next to me wasn't over powered. It seemed to have that low vibratory scent that carried very far however wasn't so intense up close as to over power people. I put this on at 11am and it's now 10pmish and I can still smell it. Although all that is left is the edlectable scent of the soft loving musk.

In the Bottle: The first thing I smelled was the chocolate then the florals and the musk rose. This is the type of sexy every woman dreams of being. Deep, sensual, dangerous, intoxicating, vibrant, curvaceous, mysterious and mouth watering. This reminds me of Maya from Kama Sutra: A Tale of Love. I want to just slather my body with this and wait for the husband to come home. I think I'll be wearing this to the airport to pick him up. Wet: There's a part in Kama Sutra that Maya does a dance in an outfit made of pearls. She's seducing in her dance. And this is that moment in perfume form. This is so succulent. I want a bottle of it now. Dry Down: Oh my…..all the spice and flavor have died down however all the florals have come out to shine. I love each and every stage of this.

ABrokenAngel replied to catiebloo's topic in Wanderlust

In the Bottle: Very sweet. It's like a weird cherry amalgamation of fruits and that's all I smell. Wet: Cherry. Oh my lord cherry. It's nice. It's what Kabuki wanted to be in the bottle only it's on my skin. Let's hope it goesn't go sour. Dry Down: Oh my. This is deffinately stars and glitz. It's the scent you werar when you know you're going to be seducing someone.

In the Bottle: Oh my god this is nice. Smooth, succulent and absolutely drenched with yumminess. I absolutely adore this. It's a soft sweet floral that I can just see myself wearing on a bright summer day. Wet: On my skin everything calmed down to a nice soft murmur of lovliness. She's purring deliciously in the ear of a lover while teasing his skin with a bundle of grapes. Dry Down: This is fantastic I just can't see myself wearing it. I hope It works better on someone else though.

In the Bottle: Sweet and clean. I think I'll like this one but I'm not sure. I'm hoping since I waited so long to finally buy it. Wet: This is just as good as Fae and Dana O'Shee. I'm really impressed with the fairy scents and I think I'll be keeping this should it stay well on me. Dry Down: Faint and luscious.

In the Bottle: Mmm Pom….damn I love this fruit. Wet: I think I just fell in love with martini's all over again. It's sophisticated, smart, sexy, exotic and intoxicating. I'm sold. Dry Down: Perfect for that night out on the town with the girls where you know you're going to get plowed and want to fit in. It's fantastic.

In the Bottle: Wow that calla lilly is really strong. It kills everything else and that's actually rather sad. Wet: Hmmm something happened here. I'm willing the say it's my age old enemy Frankie that's killed all my beloved scents. Dry Down: It smells like setsuma lotion …. Weird.

In the Bottle: Tea, Tea, Tea, Tea and did I mention Tea? This is Kumiho but BETTER Wet: Oh…. Yes. Kumiho with a floral that accentuates it oh so well. The mouse is hiding under the flower arrangement on the table and it's glorious. Dry Down: Light floral and tea mixed to perfection allowing the subtle nuiances of the flesh to bud through while accentuation instead of hiding the luscious scent of a woman.

In the Bottle: Hot, Spicey and Raw. I can deffinately see a Domme wearing this while I lick her boots. *blush* Wet: Thick, sexy and woodsy. *sighs* Another leather scent that hates me. Drydown: Still hates me =/

In the Bottle: Oh god. What the hell? This has everything I love in it. Why does it smell but diapers? I just…totally don't get it. Wet: I think my nose was messed up last night. This is fantastic on. Every single element is balanced out and well blended and merged with the other scents. Dry Down: Oh yes yes yes … very very nice. It's all woman. Every last bit of it is womanly and not just in the sexual way.

In the Bottle: Oh god. What the hell? This has everything I love in it. Why does it smell but diapers? I just…totally don't get it. Wet: I think my nose was messed up last night. This is fantastic on. Every single element is balanced out and well blended and merged with the other scents. Dry Down: Oh yes yes yes … very very nice. It's all woman. Every last bit of it is womanly and not just in the sexual way.

In the Bottle:MmmMmmMmMmmm smells so good I could gobble it down. Wet: Oh….my….god. This is like every woman's dream scent. Oh my lord. I think I might need some private time with my wrist now. Dry Down: …. No time to talk, private time with wrist still more important. Absolutely sinful this scent is exactly what it says. Vice.

In the Bottle: I'm not sure exactly what's going on here. My nose is still a bit confused. I smell the ylang ylang just barely but it's covered up by something sharp and biting I can't figure out what it is. Wet: I expected this to be nice but not nearly as nice as it really is. Especially with the patchouli in here. It's all held back, mingled and blended wonderfully. I'm accounting it to the honey that is known to tame anything and everything on my skin. Dry Down: It was nice up until it dried and then it was just a little blah.

In the Bottle: Sharp, biting and crystalline. It's like a stab in the chest with an icicle. Wet: Yah this doesn't smell all that great. I don't know what it is but it's just not all that fantastic as I had hoped. Dry Down: Oooh deffinately a scent to pass on to the husband.