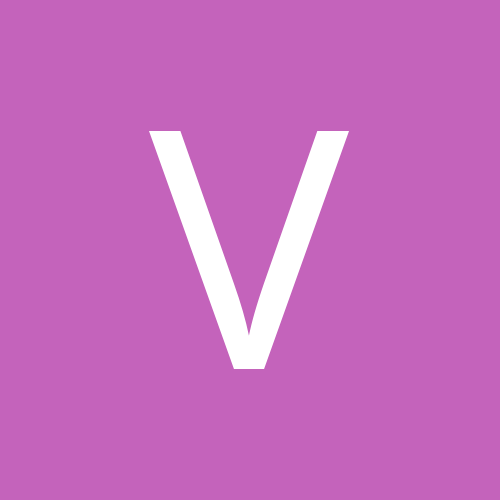 Content Count

958

Joined

Last visited
Everything posted by Voleuse
The Sodom of the New World! -- touted as the richest and wickedest city in all creation! Port Royal was the center of 17th century Caribbean commerce, a notorious safe harbor for pirates, and the site of our third flagship store, which was, sadly, destroyed in the earthquake of 1692. Spiced rum and ship's wood mixed with the body-warmed trace of a prostitute's perfume and a hint of salty sea air on the dry-down. This is a languid perfume on first application, a slightly powdery floral overlaid with spice and a bit of musk. To my nose, this is the foreground of the scent. As I sniff more deeply, I can smell a little bit of ocean, and a dry wood note. There's an elusive booziness as well--whenever I try to pin it down, it slips away from me. I like this! It's an evocative scent, and quite complex. The perfuminess of it lends it a feminine air, but it never quite settles down on simply perfume. It's sensual, but absent as well, as if it's preoccupied with what's going on outside the window. (I don't know when I started to anthropomorphize BPAL scents, but this one certainly deserves it!)

I grieve and dare not show my discontent, I love and yet am forced to seem to hate, I do, yet dare not say I ever meant, I seem stark mute but inwardly do prate. I am and not, I freeze and yet am burned, Since from myself another self I turned. My care is like my shadow in the sun, Follows me flying, flies when I pursue it, Stands and lies by me, doth what I have done. His too familiar care doth make me rue it. No means I find to rid him from my breast, Till by the end of things it be supprest. Some gentler passion slide into my mind, For I am soft and made of melting snow; Or be more cruel, love, and so be kind. Let me or float or sink, be high or low. Or let me live with some more sweet content, Or die and so forget what love ere meant. Inspired by the tragic, ill-fated love of Queen Elizabeth I and the Earl of Leicester. This is our modernization of a 17th-century perfume blend favored by British aristocracy: rosemary, orange flower, grape spirit, five rose variants, lemon peel, and mint. Eep! I guess I'm the first review. I'll try to be a little more structured than usual, then. In the bottle: This is all rosemary to my nose, with the barest tinge of mint. Wow! Wet: The rosemary is still dominant, but I also get a whiff of grape oil, which I didn't expect to be so strong. I think I detect the mint as well, but none of the other notes yet. Dry: After a while, the rosemary fades a little, so that it's still evident, but not overpowering. It's at this point the roses start to bloom in the scent--not strongly, but just floral enough to balance out the rosemary. There's a warm feeling to the scent that might be the citrus, but it's not very strong at all. Over time, the grape returns, though it's never very strong on me. In Conclusion: This is a wonderful scent if you really, really like rosemary. Personally, I would have preferred the rose notes to be a little stronger, but overall, I do like this scent a lot.

Be not afeard; the isle is full of noises, Sounds and sweet airs, that give delight and hurt not. Sometimes a thousand twangling instruments Will hum about mine ears, and sometime voices That, if I then had waked after long sleep, Will make me sleep again: and then, in dreaming, The clouds methought would open and show riches Ready to drop upon me that, when I waked, I cried to dream again. The scent of the salty seas, bittersweet wine, palm and tropical ferns. This is very aquatic on first application, fresh and salty and teensiest bit sweet. As it dries, the scent becomes more ozone-y on me, like something akin to dryer sheets. Very nice-smelling dryer sheets, but nonetheless... As it fades, this becomes a sweet ozone scent again, subtle, with the faintest hint of florals. Alas, I don't smell the wine at all, though the palm and ferns I suppose contribute to the floral note.

Cherubic spun sugar with a hint of lemon, sparkling peach, and floral tea. In the bottle: This is strongly reminiscent of Sugar Skull, but a little sharper. I can smell the lemon. It tickles my nose, a little bit. Wet: On first application, this is a fresh lemon slice, dusted with granulated sugar. Sweet and sour and juicy. Dry: As this dries, the scent becomes sweeter, and the citrus gets a little less sharp. The influence of the peach, maybe? There's also a hint of florals as well, although it's faint enough that I can't distinguish what blossoms were used. After a while, it all melds into a lovely tea-like scent. Not like tea, exactly, but it's like a sun-bright room where tea has recently been. In Conclusion: Sweet and bright and lovely. Definitely a keeper. ETA: Forgot to mention--the bottle art is adorable. Hee!

Black Phoenix's Dark Delicacies blend is the embodiment of sinister sensuality. It is a heady and darkly romantic blend of devil's trumpet accord, black orchid, tonka, coconut meat, fruit gums, osmanthus, smoky resin, myrtle, and Indonesian patchouli. Made for and sold exclusively through the Dark Delicacies bookstore. In the bottle: In the bottle, this is all smoky resin, as well as something I can't identify. Hmmmm. On first application: I'm reminded of incense--the smokiness of the resin, I think. After a moment, the patchouli kicks in, giving the blend a sweet earthiness. I'm having trouble picking out the rest of the notes, but I do detect a hint of unsweetened coconut. Dry: The floral notes have all blended on me, but they're definitely there. They balance well with the patchouli--when I sniff my wrist, I think of earth first of all. It's only after a moment that I recognize the floral notes, murky in the background. The coconut lends a roundness to the blend, but it's not very strong in itself. In summary: This blend doesn't quite work on me. It's a pleasant intermingling of patchouli and smoldering florals, with a hint of creamy coconut behind it. Warm and earthy, but not sweet. It's not a keeper for me, but I can see where it might turn out gorgeous with somebody else's chemistry. The throw is decent but not overwhelming, and it lasts about two or three hours on me--which is much more than I get from most blends.

No description available. On first sniff, this is all ozone, but with a softer metallic edge than usual. As it dries, the metallic edge mellows even further. It never loses the ozone touch, but it does take on a sweeter aspect, like a breeze wafting through a far-off lemon orchard. This disappears quickly on me, leaving just a trace of ozone behind.

This starts out a nice, staticky citrus on me (a sweetish lemon), but it gets very ozoney in a short time. It's pretty, but as others have noted, ends up being like dryer sheets. Ah, well!

Voleuse replied to GypsyRoseRed's topic in Coraline

This is a gorgeous, gorgeous butterscotch on first application. My nose is out of practice, but this also reminds me of a richer, glossier version of the MVJBA pancake scent. Don't ask me why. After about twenty minutes, I get a really strong wave of the "blackbeetles" portion of the blend, which is kind of like dirty licorice to my nose, with only a faint echo of the butterscotch. Still later, the butterscotch returns, but about half as sweet, with hints of dirt and a bit of incense behind it. Neato! This one's a morpher, but turns out quite subtle and sweet.

This smells, to me, what Samhain would be like if it was a bright noontime scent. It's predominantly dried leaves to my nose, but with the added note of crunchy dried flowers and tea leaves. It's sweet, but a faded sweetness, at least on me. It's not really my thing, but I think it's a nice companion to Samhain, and a neatly evocative scent.

This is soapy to my nose--probably the lily + sandalwood combination, which reminds me of fancier soaps. It's clean and perfumey, though over time it becomes an almost old-fashioned rose perfume to my nose, with notes of lily and carnation. It's still a little soapy, but pretty.

Oooooooh. This leather is smoky and soft--not suede, but worn butter-soft through age. Over time, the incense and woods of the blend start to emerge, lending a grounding sweetness to the smokiness of the blend, but it stays mostly leather on me. This is gorgeous--super-sensual and sexy, and I suspect it will age really well.

Voleuse replied to forspecial_plate's topic in Halloweenie

Hmmmmm! This is very foresty on first sniff, and more specifically, forest + honey. A sun-brightened fall day, and my memories of visiting the redwood forests when I was a kid. The evergreen hits first, but the woods are warm and grounding underneath the evergreen and honey sweetness. This isn't something I'd typically wear, but I'm really captured by it.

Voleuse replied to Heavenlyrabbit's topic in Halloweenie

White apple with orris, agave nectar, moonflower, white sandalwood, and lotus root. On first application, I thought this was a relatively juicy apple, but it's more that it's an intensely sweet scent--the lotus root does that bubblegum thing, but it's less sugary because of the agave note. This is pretty! The moonflower lends the overall scent a cool, white note that I like. The apple and sandalwood keep it from being flowery, but overall this is a light scent. It's clean and sweet, with hints of wood--I get the mental image of a gazebo in an apple orchard at night, if that makes any sense. Very serene and feminine at once.

This is straight-up patchouli on me, and intensely so. There's a woodsy sort of aspect to it--the tobacco, maybe--that keeps it from becoming too intense. Over time, the cocoa starts to peek through, and it's definitely the globby dark cocoa of Boomslang (and I mean that in the smell sense, not just the literal blobbiness of the cocoa absolute). This makes for a neato headshoppy blend that I like, smoky with peeping hints of sweetness. That said, it's definitely as strong as everybody says it is, so if you shy away from patchouli in general, this might not be the scent for you.

Voleuse replied to JasminDreams2010's topic in Halloweenie

This feels like a fluffy vanilla-pumpkin scent (baked, but not in a cake way), but there's a slightly sharp fruit note that I can't quite identify. It morphs into something grounded, somewhere halfway between nutty and burnt leaves, but the entire scent fades so quickly on me, I can't really parse it. At the end of a few minutes, I only get the faintest hint of pumpkin, and a bit of guava, I think.

Well, this is just delicious. I am predisposed to like any appley scent BPAL does (Verdandi is a standby for me), but this is super-true appley scent with a lovely punch of autumn spices, to boot. It's mostly apple juice + cinnamon + a bit of butterscotch, but the cinnamon slowly blooms over time, lending an extra punch of spice to the blend. I don't get any citrus, which is fine--it's a nice spicy apple for me, in the end.

I was worried this might be super-lavendery, and while it's not soapy lavender (as it usually ends up on me), it is not as violet-y as I had hoped. This is a nice, subtle lavender with washes of violet and hints amber to it. It plays close to the skin, and has an extra-elusive sweetness--fig, I think. I get a tiny hint of wood, as well, but I often get that impression with lavender.

The white musk + amber is, as always, kind of generic on first application, but it the cocoa and incense quickly lends some complexity. Over time, the white musk provides a cool base underneath a sweeter vanilla, with faint hints of smokiness (more incense than leaves on me). The throw is mid-range for me--not too close to the skin, but not something you'd catch across the room, either. The longer I wear BPAL, the more I think white musk scents just aren't for me. This is super-pretty and, I think, pretty nice on my skin, but I feel more comfortable with warmer scents, and white musk ends up pretty cold on me, even with the smoky notes. (As the poem advertises, I suppose. Ha!)

This is a boozy berry on first application, but in time it becomes a citrus-berry cocktail. It's sweet and tart at once. The papaya isn't strong, but I think it smooths out the other notes so that it isn't too spiky-sweet. On me, the lemongrass ends up being a lemony dominant note, with an underlying sweet boozy note.

Incensey! This is all myrrh and galbanum (I think) on first sniff--a very deep and churchy sort of incense. I don't smell the blue musk on its own, but in combination with the incense notes, this becomes a very masculine sort of scent, heavy with the faintest echo of licorice-sweetness.

As pear was the last note in the scent description, I didn't expect this to be so juicy and sweet. It loses the juiciness after a minute, but it keeps the sweetness through the flare of warm incense. In the background is a hint of carnation--like a bouquet in the back of the room--and something that hints of coconut, but doesn't actually smell like it. Like coconut ice cream, except not cold. On me, this ends up being a sweet and warm candle-y sort of scent--like one of those Bath and Body Works candles, but more real.

On first application this is a pretty cloud of purply florals, with the slightest opium-like note underlying it. (I think it's actually the combination of neroli and ambergris that makes me think "opium." Huh.) It's not sweet, but not very much, and over time it takes on a super-fancy-soap sort of scent. The sandalwood peeks out somewhat, but the orchid-and-sandalwood ends up smelling very nice and soapy to my nose.

This is berries and damp leaves at first, a gorgeous, dewy forest sort of scent. The tea and sage bloom balance the sweetness of the berries perfectly, keeping it wild instead of fruity. Over time, the berries almost overwhelm the greenness, but never quite. Yum.

Hmmm. On first application, this is all cherry, but it's quickly overtaken by the star anise. It's very much like a bag full of black and red licorice...which I dislike. Alas! If you're a fan of licorice, I suspect it would be delish--it's not stale and sticky, but sweet and fresh licorice.

Mmm, vetiver, heavy but sweetened. Over time, the opium leavens the vetiver into an almost woodsy incense, with a tinge of honeysuckle sweetness. I'm not generally an incense sort of gal, but this is gorgeous.