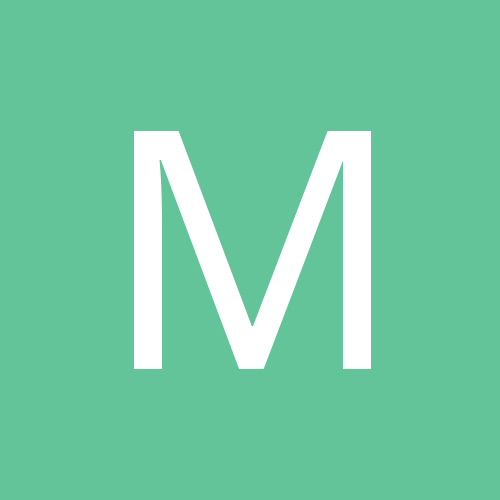 Content Count

437

Joined

Last visited
About mandy_42
Rank

evil enabler


Birthday

January 5
BPAL
BPAL of the Day
Favorite Scents

Boomslang, Dorian, Smut, Dragon's Milk, Bordello, Midnight on the Midway, Manhattan, Snake Oil, Vasilissa, Cheshire Cat, Red Lace, Black Lace, Tattered Lace, All Souls, TKO, Eat Me, Australian Copperhead, WILF, Fae, Womb Furie
Profile Information
Pronouns
Interests

making jewelry, sewing, reading, World of Warcraft, Table top RPGs, Magic The Gathering, cuddling with my puppies, baking, bracelets, purses, laughing, Wil Wheaton, Edward Norton, Kieran Culkin
Astrology
Astrological Info
Chinese Zodiac Sign
Western Zodiac Sign
Knitted dishcloths are washcloths: Yes! Bar soaps with some scrubby bits, yes or no? No. Do you need any small electronic gadgets like flash drives and the like? No. Do any of Villainness' Soap Box exclusive scents interest you, especially any of the Smooches/Whippeds? Killswitch Fandoms: Batman, Catwoman, Damon (The Vampire Diaries) or maybe it's just Ian Somerhalder , Dean (Supernatural), Buffy, Spiderman, Black Cat, Kitty Pryde... I could go on and on! I'm a huge fangirl OF EVERYTHING. And I'd like to point out that I was a closet Vampire Diaries fan, until just now... Puddin' just put a shitton of old Lunacy shirts on the BPTP Etsy! Any ones interest you? No. Is there something(s) that you consider too spendy or too frivolous for you to buy for yourself, but that you actually want? http://www.etsy.com/listing/102596787/wrap-bonnet-heavy-gauze-cotton-sun-hat and Mist of Pandaria - I haven't bought the expansion because I haven't been playing WoW lately - even though my subscription is still active! Candied Nuts? Yum! Do you use or would like to try loose eyeshadow pigments? I do use loose shadows! Cookie butter? I live about 25 minutes from a TJ's. That stuff is yum but I really don't need another jar anytime soon! Is there anything you might want from the latest update (Lab or TP)? Yayus! Beaver Moon 2012, Wolf Spider, Pumpkin V, Pumpkin Pie bath oil Audio books: There's one on my Amazon wish list. Baked goods: I love peanut butter cookies and all the pumpkin things! I can't think of a baked good that I dislike... Oh, I dislike red velvet! Jams? Yes sure! Rowling's new book? I'm not buying it. T-shirt size? Men's medium! I do not do capped sleeves! Sick day? I usually lay around on the couch with my dogs, a comfy blanket and watch movies. Herbal remedies? No thanks. Gardening? No. I have no room. Haunt? Yes sure!

Owls? Of course! I LOVE them! What's one thing you want, right now, that you're having difficulty finding? A new purse, in my price range! Paintbox Soapworks: Interested in anything from her? I have a stack of soaps waiting to be used up, so I'm ok right now. Although, I REALLY wish Mandinka was in lotion form! That soap smells SO good! are there any e-tailers you're desperately wanting to try? if so, any specific items/scents/etc? I have some in my Etsy favorites. Specific Midnight Gypsy scents I'd like to try are Skinny Dip, Absinthe Sucre, Pomona, Cakes & Ale, Ile Bourbon, Dragon's Milk, Hearth, Murder of Crows, Paradise Found, Sunshine and Wicked Jack Lip balm - tube or tin? Tube. (paraben free!) Would you like to receive a journal or sketchbook? How about other pretty paper goods like post-its, notepads, bookmarks, letter paper/envelopes? No. Would you like a pair of knitted socks? I'd LOVE a pair of knitted socks! do you have a problem with nudes???Male or Female? Nude art isn't my cup of tea. Unless it's something by Frazetta - he's an exception. My Little Pony... Cute or meh? Cute! Sample Boxes: Not interested. Think Geek: http://www.thinkgeek.com/product/994a/?pfm=homepage_BestDeals_10_994a http://www.thinkgeek.com/product/ec19/ http://www.thinkgeek.com/product/eee6/ http://www.thinkgeek.com/product/eaf9/ Ninjas or Pirates? Both! I have an extra room spray and 2 extra bath oils (one Cephalopod, one Exhibit Hall Fatigue) from Dragon*Con - would anybody like a decant? Sure. I live near a Mast General Store. It has lots of vintage-y toys, southern foods (jams, jellies, spices) and vintage candy. Is there anything I can get for you? Whatever you think I'd like. Do you have any Fall or Halloween traditions? This is my favorite season! I don't have any traditions though, unless you could eating all the apple and pumpkin things! Are you OK with "special deliveries"? Sure If the delivery requires a phone number (as say, some florists do) would you be OK with that information being tracked down by your Witch or asked of you anonymously? I would be ok with that! Are you a gamer (of any sort - video, casual, tabletop) and are there any games you want? I am a gamer, I play a lot of video games! One game I'd like to get eventually is Gloom! Do you like coffee? If so, what kinds? Flavored, fancy, basic? Beans or ground? No beans, I don't have a grinder. My favorite is Pumpkin Spice! Would a Starbucks gift card make you happy or do you prefer your local place? We don't have a local place anymore. I usually go to Starbucks for Latte's and Dunkin for coffee. Would you be interested in BPTP CANDY? Sure Songs that you keep meaning to buy but never get round to it? Not really. I use spotify and I love it! Movies that you love but forgot to put in your questionnaire? The Incredible Hulk (Edward Norton version), Iron Man, Avengers, Captain America! Name one movie you keep meaning to buy, but just never get around to getting? I can't think of anything specific. Any favorite Bath & Body Works scents/products? No. Haus of Gloi is offering custom perfumes - would you like one? What would your ideal blend be? There's too many to choose from! Probably vanilla, peach and clove Tell me of your taste preferences. Dry/sweet? Red/white? Lager/ale/porter/stout? Fruit? Spice? Hops? Sour (brettanomyces, etc)? Sweet. I'm about to be near a Lush store next week, is there anything you might like from there? No. What is your holy grail "I'd kill to just have one drop in an imp" bpal scent? Werepuppy or Snake Charmer Are there any existing Weenies that you have your eye on, but haven't gotten around to getting The Perilous Parlor if you wear earrings, do you have pierced ears? I do. You are meeting up with someone on a casual lunch/early afternoon thing. This person is someone you want to impress/look good for (for whatever reason, not necessarily romantic, and not necessarily for business either). What would you look like, given the contents of your wardrobe/etc? I'd wear jeans, a tee shirt, my Vans, some eye makeup and jewelry. You are to be let loose in a clothing store of your choice, to pick a full outfit, down to the shoes, the accessories, etc. and things would be altered to fit you if needed. What store would that be, and what would you look like? Oh no. I'm so simple! I'd probably pick a nice pair of skinny jeans that actually fit in all the right places, a cute tee-shirt (like from Threadless), and a pair of checkered vans. I am SO SIMPLE. I don't dress up unless I have to and when I do, it's all black. You open a box from the post office to reveal the 3 things you want most right now. What are they? (caveats: size doesn't matter, but they have to be tangible/buyable). Hmmm... new tarts from Scentsy, The Perilous Parlor, and a pair of slippers that look like boots. WHAT MAKES YOU LAUGH YOUR ASS OFF!!! movies, comedians, black humor, your partner, a comic strip? what? My husband, myself, my dogs, Simon Pegg (SPACED was great!), Bo Burnham, and of course I'm on the yewberry train! I live in Japan. Anything you would be interested in from there? I would love to try the different Kit Kats. I like blythe! Anything Kawaii! If you have cats, do they like catnip toys? If you have doggies, would they like a super-reinforced canvas toy with a squeaker in it? No. I have dogs but they don't need anything. Fred destroys everything and she has mad allergies. Jedi can't have nice things because Fred destroys everything. If you have kids, what are they into? n/a How do you feel about wearable knitted lace? Shawls, wraps, and the like? Maybe like a scarf? Or a shawl that doesn't come down in a V in the back. Looking at the warehouse, I notice that our lovely Greenwoodtree is able to do chart readings and/or forecasts at a very reasonable rate. Is this something you would want? Probably not really. Candy Corn: yes, no? I'm debating attempting to make some. >.> I like the pumpkins. Zombies; Yay or Nay? Yay! And on that note, I am so psyched for this seasons Walking Dead! CUSTOM-Made Pottery?? yea or nay? coffee mugs, rustic or more elegant? a set of bowls? soap dish? bird feeder? something alltogether different? and lastly, good colors for glazes...? [/size] All the things! I love rustic looking pottery, especially in earth tones or sea green. Do you have a forum buddy? Someone who knows you and/or your tastes well enough to answer questions on your behalf? Nope. If you are on Livejournal, would you appreciate LJ stuff like paid time, custom userheads, stuff like that? If you are NOT on LJ but are on other sites that have similar paid-for services (Flickr, for example?) would you, and what are those sites/etc? No. if you are into tarot, what is your favorite card? And another question: would you like your own set of handmade rune stones or worry stones? No. Coffee, tea, hot chocolate, cider, or none of the above? Coffee and tea! Gum, hard candy, soft candy, or none of the above? Chocolate, Caramel Loose tea or tea bags? Do you need anything for your loose tea? Both - although I prefer tea bags. I don't need anything for the loose tea. Do you do Goodreads or LibraryThing or a site like that? If so, can I see your to-read list, please? Hmmm... I think you can read my to-read list. S'mores? Yes. What's the neatest freebie you've gotten? It can be cool or thoughtful or just totally unexpected, and not limited to BPALdom. Would you enjoy receiving cute but useful items like colorful kitchen utensils/gadgets, or bento supplies? (boxes, chopsticks, accessories, etc?) What about things like spice mixes (homemade, or Penzey's for example) I enjoy spices and anything mushroom or owl themed would be cool. Do you like cute, seasonal or fluffy PJ bottoms? Like they sell at Target, Old Navy (they have had cute Halloween ones!) If so, what size do you wear? Since I work from home right now - I live in pajamas. I'm a Large. What kind of chocolate do you like? Nuts, no nuts, white,dark, etc? I don't like white chocolate, mint, or fruit flavored. I'm kind of in love with Ritter Sport Butter Biscuit - but it's kind of hard to find. Marzipan is gross. Oh and Fifth Avenue Bars are my first love. I like nuts! I live near a Whole Foods, Trader Joe's, and Penzeys! What does your little heart desire from any or all of these places? I live close enough to a Trader Joe's. I just gave you $20 and sent you into a "has everything" store ala Walmart and told you that you have to come out having spent it all, and none of it on anything you need. What would you buy? Be as specific as possible! I actually need two kitchen throw rugs without rubber backing. That's probably what I'd buy. I'm from Canada - is there anything specifically a witchee might like that is only available here? Maple candies! What are your "fandoms" and would you like a t-shirt from TeeFury if an appropriate one came up? I don't like TeeFury shirts - the tee-shirts themselves aren't soft and comfortable. I'm more of a Woot or Threadless girl. Do you have an eReader and if so which one? I have a Nook and the Kindle app on my phone and computer. Do you like candles, or tart burners, or something? If so, what's your favorite scent to burn? I love my Scentsy burner! Scentsy specific - my favorite is Love Story. I like pumpkin and cinnamon everything, even though my husband doesn't. If you get me (or a fellow Aussie, if there are any playing this round) as a witch or witch's minion, would you like to try some Australian specialties, such as TimTams (delicious chocolately cookies), Caramello Koalas (koala shaped chocolates filled with gloopy caramel), Australian native spices or anything like that? Ok! If your witch is a knitter, crocheter or sewer, is there a particular type of garment you would love to receive (hat, scarf, wrap, cowl, socks, fingerless gloves, arm warmers etc)? I think it would be super awesome to receive a pair of socks. Is there anyone else in your house (kids, pets, partner) that would really appreciate a small gift being included for them in the switchwitchy haul so they don't feel left out? No. How would you feel about a taste of (insert witch location here) box? Sure! Since it's been mentioned several times, and I've also offered to nacho witch some, would you you like to receive wild rice and or maple syrup? I promise to include recipe ideas with the wild rice. I have more maple syrup in my fridge than I know what to do with. I have 5 bushels of tomatoes sitting in the kitchen right now that are supposed to turn into red sauce tomorrow, so would anyone like a basic red sauce (spaghetti sauce) to make its way to them? Sure! Would you be interested in having a bat adopted in your name? YES!! THAT WOULD BE AWESOMESAUCE. I LOVE BATS. Witchee, will you be gone from your normal mailing address at any point during the round? I don't think so. Are you a Disney fan or does even thinking about Disney make your head hurt? If you're into Disney, would you like something from the Happiest Place on Earth ? I'm not really a Disney Fan but I've always wanted to go during Halloween. I do really like cowboy Mickey and Cowgirl Minnie figures though. Adorable. Stuffed things: yea or nay? Nay - I have dogs. New Question: mix-in-a-jar? How to you feel about cookie or cake or soup mixes that come in jars and you just add, like, an egg or water or what have you? Sure! Would you be interested in beer, wine, or other specialty beverages from your Witch's area? No. Are there any crafts/skills you've wanted to learn but haven't gotten around to? And if so, would you be interested in supplies and tutorials? Hmm... There's a few wire wrapping tutorials that I'd like! Who here would be happy to get a lil' sumthin sumthin from Adagio Teas? No roobios!! Do you Ravelry? And if so, what's your handle over there? Would you be interested in gift patterns from your queue? No. I live near this very cool Retro store (retrodrygoods.com) (you can order online too) - are there things from it that would make you squee if your witch sent them? That store looks awesome!! Who likes Pumpkin Spice Hershey Kisses? I've never had these... What does your kitchen look like? Colors/style? My walls are light gray. I have vintage mushroom canisters and spice jars. I have cast iron owls above my stove, snail and hedgehog salt and pepper shakers.

Do you like coin purses? Not really... I have quite a few little pouches, I don't really need another to add to the pile. If your fox were to knit something for you, would it be a lacy shawl or a pair of socks? Socks! I've never had a pair of knitted socks and would love them! I don't wear shawls. Are there any Yules from *PAST* years that you're interested in trying? Including past winter inquisitions? Not that I can think of. Are you a Harry Potter fan? If so, which house do you identify with, and why? Would you want knitted things/replicas/accessories in your house colours? I read books 1-3... It took me a few tries to get through book one. I should probably finish the series but it just doesn't hold my interest. Sooo. Yules. Those just happened. What are you interested in, Bunny? I kinda want to try DIABLE EN BOÎTE 2011. I definitely would like: MAISON EN PAIN D'ÉPICES *MIDWINTER'S EVE 2011* PINK SNOWBALLS 2011 WOODS IN WINTER 2011 A WONDEFUL LIGHT I don't know if I'm going to put in an order or not though, I might wait for reviews. Do you prefer dark or milk chocolate? Dark! Any crafty pursuits you've been dying to experiment with? Would you like a little kit of something you've never tried? Do you need any particular items for your new or existing stash? No. Bunny, could you use a 2012 calendar, and, if so, do you like big monthly ones or the page-a-day type? I'm so embarassing. I need one of these. I'd totally hang it on the fridge despite my husband's protests. LOL What are your opinions on traditional holiday cookie flavorings? I'm thinking anise and cardamom in particular. Why yes, I do have a certain recipe in mind. Hmm. Traditional for me is sugar cookies or gingerbread... I'm open to trying anise or cardamom! A question: reveal, yes or no? Maybe! Any favorite cuddly characters? No. Charity gifts? Either fair-trade type stuff, or virtual type gifts, like vaccinations or school supplies being bought on your behalf, or something along those lines? I'm pretty picky about this, so please don't. Bunny, are you interested in tarts from Two Timing Tart? What scents, if any, are you interested in? Satin Sheets, Sex Kitten, Pornography, Wench, Insomniac, Hedonistic Self-Indulgence. Do you need any holiday recipes? Is there something in particular that you'd like baked or made for you? And for those of you doing the no sugar/low sugar, etc. thing these days, how about savory things? No. Does anyone have issues with gently used things like books, etc.? Absolutely not! I LOVE used books! Bunnies, how do you feel about lemon-flavored items, like lemon marmalade, lemon curd, lemon pound cake, or lemon cookies? I love lemon poppy seed baked goods! fingerless mittens or full mitts? Both! I'm not big on pink. artisan oils and vinegars: oils. Coffee or tea? With caffine or without? Flavors (if so, what?) or no? Whole bean/ground/loose leaf/bags? I have a Kuerig... I don't have a coffee grinder and I loved flavored coffee! Loose or bags are fine for tea! I like Green Teas and Black teas, as well as Herbal, but NO ROOBIOS! Do you have a strong preference for any sort of bath and body product brands (i.e. etailer/etsy type cos, department store/specialty brands like Lush) or are you cool with anything that doesn't smell like Bunnybane? No silicones, no parabens! Moxie Noveau: I am probably putting in for an order of Day of Souls (because it's delicious!) and testers of Dear Santa, Sinter Klaas, and Twelfth Night. Favorites color- grays, black, brown, burgundy, dark green gemstone- garnet animal- wolves, foxes, hedgehogs, wombats, deer... I could go on and on.. phobias- vomit Nano-ing: No. facebook/twitter: I think these are in my signature? If not they are in my SW blogs somewhere. If your fox/bunny were to gift you with a giftcard from anywhere, as in any store food wise, music wise etc. what giftcard would you like? Barnes and Noble, Villainess, Sockdreams If I were to send you chocolate is there anything I should avoid as in nuts, cherries etc.? Also, what are some of your favorite holiday candies? I don't have any favorite candies, but I like Ghiradelli chocolate and Lindt! Does anything from FusionSweets interest you? I'm just going to ignore this... Interested in anything from the Elements and Artifacts Yule update? I don't know what this is. I live in the city of the chicken wing. If I were to send you something savory, what's your heat tolerance (or sweet and heat for that matter)? Medium, no sweet. How about mulling spices? I don't know what I'd do with them... If I were to place ONE LAST Weenie order, (uh, which I will) what would you want me to include for you? (presuming that is that the order can get here in time, bites nails)? Nothing! Unless you want to include a GC? Blood Countess. Will you be away for any part of the round? Nope. Anyone else with an Etsy store and a member of Tradeaholics (or you could join) and interested in bartering for gifts for their bunny? No. What type of books do you like? Dying to read anything? This is in my SW Questionnaire, but now I'm kinda dying to read the Dexter series! Christmas music? Yes! Rose/mastic flavored things? Yucky. How do you feel about honey/beeswax? Would you like any? I'm good there! Are you a Trader Joe's fan, who either doesn't have a store nearby or just loves their stuff and has a wishlist? I love Trader Joe's! I don't have a wishlist but I love their trail mixes and peanut butter filled pretzels! Do you have kids (or kid-like pets) who your fox may want to take into account, either in terms of a little extra goody or simple safety? No glitter, no confetti. I have a dog that likes to eat whatever doesn't "blend" into the floor. And please don't include anything for either pet, the one that eats whatever doesn't blend into the floor has a super strict diet. Would you like a Paintbox from Paintbox Soapworks? If so, which scents? Lavender Truffle The Queen is Dead The Man in the Moon Gingermilk Gold, Frankincense and Myrrh Do you do a Christmas tree? If yes is it themed or specially colored or do you just have all different ornaments and such? Yes. We have Star Wars, Star Trek, Superhero, Hello Kitty and My Little Pony ornaments. We don't do anything with glass. Would you like a special ornament? Sure. Now, a question of my own: I know some people are squicked out at the idea of eating things that other people make, or the thought of deep fried cookies sends them into cardiac arrest. If you were my fox, would you like to receive some homemade goodies, or would you prefer that your goodies came from the store? Ewww, NO DEEP FRIED COOKIES. Could you use a new mug? I have a Christmas mug but I could use a Halloween mug and now is the time for clearance! So...someone has gifted you a $20 gift card from walgreens to ONLY use on things for yourself. no necessities here. what do you buy? Some Ghiradelli... And maybe some nail polish. I live near a brick and morter location for a really, really good spice store. would you use cooking spices and if you would, what would you need? (it's penzey's if you want to google it). Oh there's a ton of stuff there! Anything for meat but nothing with curry! Do you like knitted goods? If so, what would you like, what colors, and do you have any sensitivites or preference when it comes to type of yarn (ex: wool: yay or nay? do you prefer machine washable materials? do you not care?)? I would be VERY happy with knitted goods. Machine washable, soft yarn. Nothing scratchy or felted! Tim Tams. Yay or nay? I don't know! My lovely fluffy Snow Bunny, would you like a bodyscrub made by me? If so, what scent(s) would you like, if you had to think along the lines of essential oils? And would you prefer sugar or salt? A dryer scrub or one that's more oily/moist? Sure, oily sugar, but unscented please! Dear snow bunny, do you like candles? if yes, then what kind? scented (what scents), unscented, what colors, do you like them plain/painted on the outside/with decorations attached to the surface/sculpted? I prefer tarts. Also what do you think of little soaps? I know most people don't use soaps nowadays but I love the chocolate/vanilla/cocoa/butter/sugar combo scents that I see at beauty stores. No thank you. Socks! Slippers! Do you love them or not really wear them? If you love them, do you also love Sock Dreams? Socks and slippers! Preferably slipper socks! =) Would you wear something like this if your Fox were to knit you one? If so, what color? http://www.ravelry.c...gap-tastic-cowl Sure! Talk to me of coffee. Whole bean? Ground? Flavored, not flavored? Decaf, whole caff? Favorite roasters? Drip, french press, keurig? BRING ON THE TEA? I have a Keurig. Who else here loves or would like to try Obsessive Compulsive Cosmetics? If so, what would you like? No. Have you tried anything from Cocoa Pink and if so, what products and scents do you like or would like to try? The oil sprays, preferably greasy, black apple noel, naughty pumpkin and black marshmallow Anybody into nail polish? Any color or formula preferences? 3 free please! the darker the better! If you found a $50 bill on the ground and were to place a Lab order, what would be in it? (And shipping is free through the magical BPAL unicorn!) Snake Oil and Boomslang v2 from Etsy. Now, my dear bunnies, a question for you! Is there any particular holiday DVD that you don't have that you would like to own? No. How do you feel about superheros? Are you a Marvel or DC fan? Do you have a favorite hero? I like Marvel and DC. I'm going to go with Kitty Pryde as my favorite, but also Rogue, Hulk... I could keep going... Anything from Lush? Perfume in Karma but I have the solid, It Started with a Kiss lip balm, I don't use their bath products. ~~*~~*~~*~~*~~*~~ What, if any, winter holiday do you celebrate? Do you celebrate religiously or secularly?: My husband's family is Catholic, but we don't go to church. What are some holiday/winter traditions you love?: I just love being together with the family and talking over delicious food. What's the winter weather like where you live?: Cold, snowy and windy! What is your favorite thing about winter/the holidays?: I love everything about it, the music, decorations, trees, snow! What's your least favorite thing about winter/the holidays?: Being away from my family. I don't usually get to go home for the holidays. Holiday music- yes or no? Yes What kind of things do you like to eat?: All of it! What do you like to drink?: Water, Tea, Coffee What do you NOT like to eat or drink?: Anything with added sugar or artificial sugar. Alcohol, yes or no?: Not really. Any allergies we should know about?: Mushrooms Are you vegan or vegetarian?: Neither Scents/notes you love?: vanilla, cinnamon, sugar, snake oil, berries, red musk, pumpkin Scents/notes you HATE?: potent patchouli, fir, pepper Do you use a bathtub or a shower?: shower Clothing size?: Small/Medium in men's shirts, I don't like women's shirts because of cap sleeves. What kind of jewelry do you like?: I like all of it! Jewelry sizes?: 6.5-7 rings, 15-18 length necklaces Sock/shoe size?: 7 What are your hobbies and interests?: sewing, crocheting, learning to knit, reading, playing WoW and Magic the Gathering Describe your personal style/aesthetic (kitschy, cutesy, classy, rustic, etc.): Rustic, boho Do you have any wish lists?: They are in my signature (in my non-bpal wishlist link, amazon is basically used as my Christmas list for my family)! Is there anything you specifically DO NOT want?: Candy, unless it's chocolate. Is there anything else your partner should know?: Not that I can think of.

would you still want the project if it was a craft fail???? Ahaha! Yes! I craft fail a LOT! I've read something about a Event Exclusive called Pumpkin Hard Candy (if someone knows the details, shout it out because I am still searching). Are you interested in this scent? How desperate are you for it? No. Do you need any winter wear, witchee? I could use a hat, scarf, mittens... whatever! I'll enjoy anything knitted! Going back to the question about winter wear, are there any colors you would prefer not to have? Oranges, yellows, neons & pastels. Do you like scary books? What's the best/scariest thing you've ever read? I do like scary books! I honestly haven't read many other than stuff by Stephen King - The Shining and Needful Things. So I was at Uwajimaya the other day and saw Earl Grey Tea Chocolate and Cinnamon Chocolate. If you were my Witchee, would you be interested in trying something like that? Cinnamon Chocolate, sure. What small everyday items would you like, that you keep forgetting to get? Lint Roller! Tarot I have a deck. If you're the MMU type of Witchee, what Geek Chic Cosmetics tickle your fancy? Rose Tint My World - SFDF Eye's of The Werewolf - FBQ NEED! I so need to put in an order. Tan-ooki - MK Drood - 10MR All the Rage - 10MR Kingslayer - W or D Element Zero - N7 Archangel - N7 Would any witchees be interested in Quinn Popcorn? No, I don't like corn. Who likes silly items from Archie McPhee??? No. Nocturne Alchemy's NAlloween Pt. 2 update is live here! (And for a few days, last month's update too.) What do you want? Haunted NA Shadow Bastet NAlloween Thoth's Kashmir Pumpkin Pumpkin Vanilla Spice Shadow Bastet is sold out on the site and Pumpkin Vanilla Spice is only available from Scent Addict, and they also have Shadow Bastet. What are you drooling over from the Sock Dreams Halloween stuff? All the zombie stuff! - Added to my Amazon wishlist Is there a movie you want so badly that you don't own now? No. But I haven't watched any of the Harry Potter movies and I'd like to. Is there a song on Itunes that you haven't downloaded yet? Any Florence and the Machine. Is there a rare book you've always wanted? No. Is there anything you want to buy yourself but have been too embarrassed (R rated or pg)? No. Have you seen the Lush holiday update? Do you like the look of anything from there? I haven't looked and don't want to. If you were my witchee, would you want some of my hot nuts my candied nuts my nuts covered in butter and brown sugar candied walnuts? Absolutely! Is there anything you either didn't like or had never heard of that you're now curious to try thanks to the discussion in this thread? Puppy chow! I don't mean actual dog food either. Reveal? I haven't decided! Would you be interested in the #occupywallstreet scent? Absolutely not. Do Paintbox Soapworks' Goat's Milk Hand and Body Creams sound like something you'd like to try? Possibly! What is your favorite kind of cookie? I like ALL the cookies! But I'm quite partial to peanut butter! How do you feel about loose leaf tea in baggies? SURE! How would you feel about getting a custom poster with your favorite quote on it and some cool graphics? I have no where to put this... Is there anything you would want from NYCC, something you'd like your witch to ask me to pick up? Not this time! The best thing I ever ate...: I can't choose just one thing! If your witchee would be interested in things like local honey (with or without comb); apple, pear, or even pumpkin butter; blueberry, blackberry, raspberry, seedless raspbery (or others) preserves, and pickled ALL THE THINGS, send me a PM and we can work something out! . . . . So, witchee, are you interested? Hmmm... Are you my witch? Local honey, yes please! Pickled ALL THE THINGS? Does this include eggs? Please say yes! Definitely no pear butter! And yes to blueberry preserves! Do you like listening to audiobooks? Would you like to receive one, and if you would, what sort of audiobook would you like--or is there a particular audiobook you've been meaning to get? I'd really prefer a book... there is an audiobook on my Amazon wishlist. Are there any DIY / Crafty / Free / Budget items you'd love to get but haven't noted yet? (Or, maybe you'd just like to emphasize something you may have only noted in passing?) Puppy Chow! Do you own a DSLR camera? Are you interested in a minky camera strap like these? What about anything from Photojojo? I own a DSLR but am not interested. Are you musically inclined? Do you play an instrument or sing? If so, what? No. Does anyone else like collector Barbies? No, but I really like the Monster High dolls. I'm having a hard time not buying Clawdeen Wolf and Goulia Phelps. I already own Frankie Stein and Draculaura.

Basic Info Birthday: 01/05 Pets: 2 dogs, female Bulldog named Fred, female Pit Bull named Jedi Children: n/a Religious orientation: n/a Favorite Holiday: Halloween Occupation/Major in school: Administrative Assistant Living arrangement (by yourself, with roommates, etc): with my Husband Livejournal/Blog/Website: See signature. BPAL Favorite BPAL oils: WILF, Snake Oil (I'm currently swimming in SO), Fae, Eat Me, Cheshire Cat, Dorian, Dragon's Milk, Bordello, Smut, Boomslang Favorite notes: vanilla, red musk, white musk, sugar, berries Favorite non-BPAL perfumes: VApothecary, Nocturne Alchemy, Blooddrop Least favorite notes: Strong resins and wood. Pepper. (Just an FYI - Bite Me made me feel queasy EVERY TIME I tried to smell it. I'm not sure what note it was or it if was all of them together.) Least favorite non-BPAL perfumes: Anything with alcohol, Bath and Body Works If Beth made a custom blend for you, what would the notes be, and what would you want the label art to look like? I love Snake Oil so much, that if it didn't exist, I'd want her to create it specifically for me. The label art would be sexy… a retro pin-up girl with a snake over her shoulders. Clothing & Jewelry Hair type: Shoulder length Skin Type: Dry Allergies (specifically B&B related): Other things to avoid: Bath and Body Works, anything with alcohol, parabens, 'cones, I usually go the natural route, the fewer ingredients the better. Tub, shower or both? Shower Favorite bath & beauty products: Coconut Oil, Cocoa Pink's Princess Poo, DevaCurl's conditioners Clothing Style/Fave garments: Casual… jeans, hoodies, teeshirts, Converse Favorite clothing colors/colors to wear: Green, Black, Grey, Brown Type(s) of jewelry worn: Bracelets, Necklaces, Toe Rings and my wedding rings Ring/wrist/collar size: ring size 6.5, wrist 7 (average?), collar (no chokers, 15-18 length necklaces) Jewelry - gold or silver? silver, brass, rose gold, copper Do you have any allergies to metal? no Favorite gemstones: I love them all! Sock/Shoe Size: 7 Lifestyle Style/home decoration style: I'm very eclectic when it comes to my home decoration style. If I like it, it'll find a spot somewhere! I don't do a lot of nick-knacks, because I don't do clutter. I do lean more towards the rustic side. Favorite decorating colors: greens and browns throughout the house. my kitchen is black and gray. Things you collect: bpal, purses/bags, action figures, books, jewelry Favorite music: indie Least favorite music: rap Vegetarian/Vegan?: (Please be as specific as possible to reduce confusion!) neither Other food restrictions: mushrooms, fake sugars, soda Favorite flavors: chocolate, pumpkin, garlic Favorite foods/drinks: pizza, cheese, chocolate anything, coffee, ice cream, tea Favorite authors/genres: fantasy, paranormal fantasy, urban fantasy, paranormal romance/erotica, sci-fi, steampunk Least favorite authors/genres: normal romance/erotica Books/authors you'd like to read, but haven't yet: I read a lot (around 2 books a week), so this changes weekly How do you feel about receiving gently used books as gifts? Love it! Favorite stores (including clothing stores): Target, Barnes and Noble, Trader Joe's Favorite online stores (including B&B stores): etsy.com, threadless.com, teefury.com Magazines you subscribe to: none Magazines you like, but don't subscribe to: none Favorite movies: Halloween, Star Wars, Fanboys, 50 First Dates, X-Men, Repo The Genetic Opera, Zombieland Favorite TV show(s): Firefly, Buffy, Veronica Mars, Rookie Blue, Supernatural, Psych, Justified, True Blood, Big Bang Theory, The Walking Dead Hobbies/crafts done: sewing, crocheting, World of Warcraft (Horde), reading, Magic The Gathering, other various computer/video games Wishlists BPAL Wish List (including SW/SF Help): http://www.bpal.org/topic/127-wishlist/page__pid__1834689__st__2200#entry1834689 and http://www.bpal.org/topic/11202-what-products-are-you-dying-to-try/page__st__375__p__1834789#entry1834789 Other website Wish lists (amazon.com, etc): http://www.amazon.com/gp/registry/wishlist/ref=gno_listpop_wi http://www.etsy.com/people/pandasnuggles/favorites?ref=si_fav *FYI during September-December, these are updated frequently because my husband and mother-in-law use them as my Christmas Lists Random Questions: On a scale of 1-5, how organized are you? 4 Where, outside of the U.S. would you love to visit? (if you're international, this can be anywhere) London Do people tell you that you act older, younger, or your age? younger What animal do you feel like the most? Bear, I'm cuddly but fierce! Your favorite feature about yourself: physically - my eyes Do you live in a neighborhood or in the middle of nowhere? Neighborhood but I long for the middle of nowhere! If you were a tree, what would you be and why? Weeping Willow. They are beautiful trees, especially when the wind blows! Have you ever thought, "oh, I'm going to get myself one of those one of these days" but then never do? List 1 under $10 and 1 over $10. A clip on book light for my Nook and a scent locket. Has a stranger ever told you that you did something really well? What was it? No. Do you like garage sales (boot sales)? Absolutely! I also love antique shops and flea markets! I like to slather my food in …: Garlic! State fairs or carnivals? Both Notes (Here's where you can add additional information you'd like your Switch Witch to know!): I love gothic architecture and collect garden gnomes. I'm currently in the process of putting together a steampunk costume for upcoming conventions. I read comics. I'm a huge fan of Weregeek and Gronk. My favorite band is Tegan and Sara, Coconut Records is my 2nd favorite. I love skeleton keys. Aunia Kahn is one of my favorite artists. I'm a rather quiet person and my glass is always half full! ~~*~~*~~ Social Media? See signature! From the Weenie Update....what are you most wanting to try? I placed an order for bottles and decants... I'm most excited for Halloween: Las Vegas! Who's into nail polish? What colors/brands? I wear it on my toes and honestly... I pretty much only wear Del Sol... I'm dying to try BPTP's Claw Polish though! Dream candle? Scent, color, type (tealight, votive, pillar, jar, etc.), throw... I don't have a dream candle... I love foody stuff, as long as it's not cloying and nothing with buttercream! I also love linen and lavender! Is there a quote (or lyric or part of a poem) that really resonates with you or is your favorite? I will always love Pablo Neruda's Sonnet XVII. I do not love you as if you were a salt rose, or topaz or the arrow of carnations the fire shoots off. I love you as certain dark things are to be loved, in secret, between the shadow and the soul. I love you as the plant that never blooms but carries in itself the light of hidden flowers; thanks to your love a certain solid fragrance, risen from the earth, lives darkly in my body. I love you without knowing how, or when, or from where. I love you straightforwardly, without complexities or pride; So I love you because I know no other way than this: where I does not exist, nor you, so close that your hand on my chest is my hand, so close that your eyes close as I fall asleep. Do you like knitted goodies? If so, what would you like and what colors? Yes! I'd love a pair of knitted fingerless gloves and a hat like this. I can't knit and both things are "things I really want but haven't gotten around to buying, maybe later" and it just doesn't happen. What GC do you live in mortal terror of the lab discontinuing, but never get around to buying? None. But I don't know what I'd do if Snake Oil ever gets discontinued! Would you be interested in homemade edibles that are NOT sweets? Any specifics? Sure! Just leave out the mushrooms please. I don't really do baked goods (sweets) anyway, unless pumpkin or bananas are involved! How do you feel about knick-knacks? No. What traditions (family, holiday, or otherwise) are important to you? Halloween, Thanksgiving and Christmas. Also birthdays! Do you like going to the movies? Yes. What are your favorite restaurants? I don't really eat out... I do like Panera Bread or Einstein Bagels though! Do you play any video games? Yes! I have an Xbox360, Wii and have Steam on my computer. Steam is the best thing EVER. I also play World of Warcraft and Sims. Do you like any anime? Yes! I've never watched any Sailor Moon. I *love love love* "Howl's Moving Castle." And anything with animals/shifters. Spice & Wolf. If you could have a piece of oil painting jewelry (pendant, pair of earrings, or ring) with absolutely anything painted on it, what would it be? (If you prefer wall art instead, same question as above.)[/b] Specifically?This. Or deer, owls, foxes, hedgehogs, gnomes... the usual foresty stuff. Do you have an E-reader/iPad/something similar that you need a cover/case for? No. Witchee, do you use a PC or a Mac? PC Do you have wishlists for non-BPAL e-tailers? And if so, could you provide a link or a list? It's in my signature. (non-bpal wishlist) What is your favorite animal? Owls! and Hedgehogs! and Foxes! and Deer! I can't pick just one out of those four. What are you going to be for Halloween? I'd really like to have my steampunk costume done by then, but most likely I won't be dressing up. How would you like to receive some of your Witch's favorite recipes, tailored to your likes/dietary restrictions? And specific wants? Sure, as long as it's healthy and includes veggies (no mushrooms!). Also, crockpot recipes would be awesome! Do you need any boxes to store your smellies in? What would you store in said hypothetical box--imps, bottles, supplies, all of the above? Nope, I've got that covered. Muppets: yea or nay? Yeah! Do you have an affinity for Calvin and Hobbes, Peanuts, The Far Side, and other comic strips? If so, which is your favorite? I don't read comic strips, we don't get the paper. Online comics are a different story: Weregeek, Gronk, FoxTrot, Looking For Group... just to name a few! Favorite Mythological Creature?: Centaurs & Satyrs Do you like hair things barrettes, headbands, flowers: I rarely wear stuff in my hair, I am curious about hair sticks though. How much do you like jewelry? Like, if you were to get a shit ton of it during the round, how excited would you be? I like jewelry, I don't wear a ton of it though... I do really really love bracelets. I'd be super mega excited if I received bracelets and a ton of em! LOL Do you like to burn incense? If so, what are your favorite kinds...sticks? cones? resins? What are your favorite scents? I prefer cones but am curious about resins! I don't have any favorite scents though. Notice a theme? I like EVERYTHING and can't narrow anything down to one favorite! No strong florals? Gift Cards? Barnes and Noble, Amazon, Target When you are having a really rough day, what do you like to do/have to make it a little brighter? I love crawling under a fuzzy blanket and cuddling with my puppies. Fred and Jedi make everything better! If you RP, tabletop, forum, or otherwise... Do you have any original characters you'd like to see art of? If so, please give information! Even if it's a link to a web page or a profile or picture! Not specifically... Maybe a general female WoW Orc... I'm not attached to one of my specific Orcs, I love them all equally! What are your thoughts on comics? Any you like? Any you have been wanting to try? Favorite characters? So many that I like! Favorite Characters: Cat Woman, Kitty Pryde, Rogue, She Hulk, Wolverine, Death. I'd like to read Preludes and Nocturnes (The Sandman, #1) by Neil Gaiman, Fray by Joss Whedon and Fables by Bill Willingham. If you have a pet, would he/she/they like to receive a treat or a toy as a gift? Does your pet have any dietary restrictions or other preferences w.r.t. said treat? I'd rather not receive anything for them. They can only have the tough kongs, and Fred's diet is extremely limited. I am fond of the thrift. Do you mind lightly used goods? Please be specific! For instance, I'm a little squicked by used clothing, but I don't mind any other used goods (i.e. books, glassware, games, DVDs, whatever.) I love used stuff! I don't even mind used clothing, just not used bedding. Do you have an Etsy shop? Do you know of any Etsy shops that are Switch Witch friendly? No. Would a gift or a postcard from Disneyland make you squee with delight or puke into your mail box? I think that would be cool! =) What are your favorite types of Halloween candy? I try to stay away from Halloween candy, but I'm a sucker for chocolate and Fireballs! Do you prefer soap or shower gel? Please give examples of your favorite scents or brands. Soap, but I only use Dove's Unscented, Sensitive skin. No gel, I get itchy! How do you like your chocolate? For example with nuts, mint, peanut butter, caramel? Peanut butter and nuts! Beads! Do you use them? Would you want some? What sorts of beads do you like? No. Anyone here like caramels? Sea salted caramels?!?! Yes! Would you like a hand dyed or hand painted scarf or wrap or other item? If so, what colors/designs/fabrics do you like? A scarf! Anything in brown, green, black, gray or burgundy. This was a question before, but does anyone here like stones? Just pretty polished stones for use in whatever purposes? No. What #1 actor, director, author and/or musician are you obsessed with? Wil Wheaton, Edward Norton, Kieran Culkin. I'm equally obsessed with all three. Are you interested in anything from the Villainness Bad Apples update? No. What are your top three "I want to try them but I think I'll never get to try them" (or, "I've tried them and I want moar moar moar, but I don't think I'll ever get any") scents/bath oils/sprays? I don't really have any... Is there a particular artist and piece that you would like a print of? If so, what is your max size that you could spare on your walls? I've already answered this. =) If you are in to beauty and makeup related stuff, what kind of stuff do you like? What is your skintone and hair color? Are there any beauty products you've wanted to try but just never purchase? I really want to try Crackle nail polish! Fryinnae's eyeshadows (neutral tones)!! Do you like coffee or tea? Would you be interested in trying some different types? Both please! I own a Kuerig. Are there any CDs/Albums you've been wanting but haven't bought yet? What format do you prefer? (i.e. mp3, actual cd, record, etc) No. Are you going away for any part of this round? No. Would you like to receive a mix-CD from your Witch? That would be awesome, especially if it was everything my Witch/Warlock liked! =) If your witch were going somewhere on a vacation during the round, would you want a little souvenir? Not specifically. Do you enjoy any outdoor activities? Do you have a favorite form of "exercise"? Yes! I love doing stuff outdoors! I Geocache and walk trails at local forest preserves. Any witchee's with a ravelry account have any favourited patterns that cost money that would be a welcome gift? No Do you work/study at a desk and enjoy interesting or cute office supplies? I do work at a desk. I don't have any cute stuff on it though and probably wouldn't bother bringing anything to work to put on it. Witchee, are you a fan of musicals? If so, which ones? I do love Repo The Genetic Opera! Dr. Horrible! The Buffy musical "Once More with Feeling". How would you feel about kitchen towels and other similar household objects, if they are pretty or a souvenir? I could always use some tea towels! How did you dress up for your last party or compulsory-formal-dress occasion? I wore dress pants, heels, and a sweater. Do you enjoy puzzles/riddles? (Cryptograms, Sudoku, Crossword, Jigsaw, etc) I don't know what Cryptograms are. I have a super thick book of Sudoku and Crosswords, so I don't need more. I do love Jigsaw puzzles! Would you like to receive e-books? And if so, in what format? Sure, I have a Nook, but I also read PDFs on my phone. If you have kids, would you be interested in getting things for them? And if so, what are they interested and what sizes are the wearing now? No kids! Would you be interested in a felted handbag? Do any of these styles appeal to you? http://tinyurl.com/3o2epzl (there's at least one guy-friendly style, too!) 5&6 are cute! I'm not sure though if I would use one, because I don't like the texture of felted stuff. Weird, I know! Are there are patterns, motifs, etc that you especially like? Stripes! Leopard print, snake print, cow print. Witchee, would you be interested in having a special tea cup/coffee mug/glass to drink out of? Sure! If you're a tea drinker, is there any specific tea you would like to receive, not just the kind/flavor but also the type/packing--i.e., tea bags, loose tea, compressed, etc? I love tea in all forms, just not roobios! Team beets: No Team brussel sprouts: Yes Team goat cheese: No Team red licorice: No Team black licorice: Yes Team mushroom: No! Team marzipan, toffee, and pink cupcakes: Yes Team asparagus: Yes Team Sugar Skull: I've never had one Spinach: Yes Ginger: Yes Garlic: Yes Mango: Yes Dairy: Yes Chicken: Yes Raisins: No Pumpkin: Yes Olives: No How do you feel about maple syrup? I love Maple Syrup! Although, I don't need any. Are you more prone to order out or cook at home? Would you be interested in cookbooks, kitchen utensils, and the like? If so, anything specific? I cook at home but don't really need anything. Interested in anything from Lush? I wouldn't mind trying the Karma perfume they have now. I already have the solid. I don't use any other products from there, the shampoo bars and my hair don't get along, the soap irritates my skin. Do you blog? Would you like a header for your blog, a layout, etc? I don't blog. Would you be interested in a handmade bookmark? Sure! Do you like chex puppy chow or muddie buddies (ingredients: semi-sweet chocolate chips, PB, vanilla extract, powdered sugar, chex cereal)? would you want to get some from your witch / nacho witch? Oh yes please!! How would you feel about receiving a Groupon deal for something in your local area? If there is anything you WOULDN'T like, mention that also. No thanks. You have to place a Lab and Trading Post order. Right fuckin' now. No spending limits. What do you buy? Snake Oil! Lockets! Paintbox Soapworks - anything you're interested in, in general or from the latest update? No. How interested would you be on somewhat personalized bottle cap labels? Not interested. Does confetti/glitter make you angry or fill you with glee? Please no. Fred will eat it and it's not part of her diet. How do you feel about stuffed animals/plushies/general soft, cuddly things? If you like them, what kind of animals would you be interested in? Yes please! Foxes, hedgehogs, pandas! How do you feel about notebooks/journals/stationery? Anything you need or particularly like? I don't have any use for them. What do you really NOT want? Soap, unless it's Snake Oil. No Bath and Body Works. Do not send me anything tested on animals. What constitutes ultimate luxury to you? (go crazy!) Thick, plush, white down comforters and white sheets. Velvet corsets. Leather couches. All of which, I don't own. However, just using my SO BO constitutes as a luxury. I don't use it very often but when I do, I feel fabulous! Hot showers and sleeping in during the fall/winter months! Wearing super soft sweat pants and flannel shirts. I'm a simple person... When you're miserably sick (*sniffle, cough!*) what are the things that comfort you the most? My couch, cheesy movies and cuddling with my dogs. What are your views on fudge and brownies? Yes please! I would love my Witch/Warlock forever if I received Chocolate Peanut Butter fudge! Anything from the update ya'll are liking? BPTP UPDATE I have this covered. How about little bottles of booze? Ya wanna? What kind? NO Can you sum yourself (whether it be personality, life's goals, ethics, whatever) in 10 words or less? Small town girl with big dreams and a huge heart. Kellie Pickler's song, Small Town Girl is me to a T, minus the sweet tea. Also, what about mochi? Love it, hate it, baffled by it? Ice cream mochi is delicious! I've never tried the other. Do you like Star Wars? Original Trilogy? Prequels? Spin-offs? Favorite characters? Since I didn't grow up with it, I love EVERYTHING Star Wars!! EVERYTHING. I'm a fairly new fan, since turning to my "nerd side", 8 years ago. I LOVE Stormtroopers, Ewoks, Jawas, Yoda, R2D2, Chewie and Darth Vader, and and and! I have a Stormtrooper Fathead on my living room wall, I really want a Darth Vader one for the other side of the wall! Do you like beef jerkey, I know some may be vegatarian, but where I live beef is a staple and beef jerkey abounds. If so do you it really thin, hard and crunchy or thicker and softer. (OK that borders on obscene) Yes! All of it please. Um - but please check that the cows have not been given hormones and are grass fed. Also do you like or racier ecards from time to time and do you need to be warned if something may be not safe to open at work I don't mind! Please warn me if it's NSFW! Doctor Who? Yay or nay? Yay! Anyone love Buffy/Angel? Yes! I love both! Buffy more than Angel though. How would you feel about gummies? Like, gummy bears? Gummy werewolves? Gummy vampires? No thank you. How would you feel about a totally original Gela-skin for your laptop/iPod/phone? Stickers? Decals? I would love one for my first edition Nook! And if it's not totally original, I like the bookshelf one. Since this is a Halloween round, what's your Creepy threshold? Are you a cartoon bats and smily pumpkins person or a skulls-and-bones the-dead-are-rising kind of person? Are your fairytales dark or Disney? ALL of it! I love EVERYTHING Halloween! It's my favorite holiday and fall is my favorite season! Are your ears pierced, Witchee? Do you have any other piercings? Would you like to receive any items of jewelry for these piercings? Yep, my ears and nose are pierced. Earrings are ok, but no nose rings, please. How do you all feel about Whoopie Pies? Eww no. Are you looking for a certain kind of DVDs to spruce up your collection right now? No. I have a huge DVD collection, we certainly don't need more! Does anyone like postcards? Is anyone willing to be a Nacho witch for postcards? I'd be ok to receive, but I don't have any readily available to be a Nacho witch. Anyone going to see any good concerts this fall? Nope, not a big concert person. Do you like Star Trek? Original TV series, films, spinoff series, etc? Favorite characters? Yes! I don't have a favorite character though. I LOVE Wil Wheaton, so I'd get a kick out of anything Wesley Crusher related! Witchee, would you like a framed photograph and of what? Sure! Surprise me! Do you wear t-shirts? Are there particular things you like on them? Would you like one designed by your Witch? And, if you don't mind saying, what size t-shirt do you wear? I love t-shirts! I love teefury.com and threadless.com and usually buy the cutesy ones. I'm a small/medium in men's. I don't like women's because of the capped sleeves. I do not want a 3 Wolf Moon shirt or anything of that nature. LOL How do you feel about pumpkin scented things? Not perfume related, but soap, candles, etc.... Yes please!!! Has anyone else heard of or does anyone else love Glamourkin? It doesn't really hold my interest. If you had an international witch, is there anything you would like from the UK? (Or Australia, Belgium, France any other country we have witches from. Chocolate! Would you like/wear a pair of these? http://www.ravelry.c...rary/yoga-socks If so, what color? No, my feet would get cold, but a pair of knitted socks WITH toes and heels would be awesome! How do you feel about franken polish? Are you okay with all chemicals, or would you prefer 3 free? Would you want glitter or holographic glitter? What colors would interest you? I would definitely prefer 3 free. Glitter, holographic glitter, black, reds, gold. Is there anyone here who likes toe socks? You know, those socks with a place for each toe? I love toe socks! What strange misc. items would you love to receive that you just haven't gotten for yourself? I heard from someone on the West Coast, that Trader Joe's carries Peanut Butter and Jelly candy bars. Our Trader Joe's does not carry them and I've been dying to try one for two years now (apparently there's a layer of potato chips in them). Mr. Pricklepants from Toy Story! A black t-shirt with the Thundercats logo! How do you feel about lip balm? Favorite style (twist up tube, pot, tube with wand, etc.)? Favorite flavors? Flavors to avoid? Favorite brand? Do you need more right now or are you set? Are you one of those people who could never have enough lip balm even though you have a bowl on your dresser overflowing with them and 10 in your purse and an order for more on the way? I'd really love to try some from House of Gloi and The Morbid The Merrier! I am super picky about ingredients, so it's probably best not to grab stuff like Bonne Bell. -Would you be interested in getting fountain pen inks or art supplies via JetPens and or DickBlick? No. -How do you feel about getting art supplies in general? (copic markers, watercolor, brushes, paint, sketchbooks etc.) No. -How do you feel about Threadless tshirts? <3! Dear Witch, I'm sorry that I'm so picky about beauty products ! I hope it doesn't make things too difficult for you. Here's a few ideas if you decide to go that route: Burt's Bees, Aubrey Organics, Boots, Alba, Kiss My Face, JASON, The Body Shop and mineral eye shadows (no animal testing please). Since the previous question about "what would you buy from the Lab if you had unlimited funds, etc" left WAY too much to the imagination with no limitations (my answer was pretty much BUY ALL THE THINGS!), what would you do if you found a $50 bill on the ground and a nagging voice in the back of your mind told you that you HAD to spend it on BPAL or else face Death. Also, say they had free shipping (LOL) so don't factor that in. What would you get? And spend it all! Or as close to $50 as you can get. Perversion, Blood Kiss, Blood Countess You mentioned liking knitted things. I have a co-conspirator who would like to help with this. She wanted me to ask you what kinds of textures you like. Do you like lacy scarves? Soft and fuzzy? Can you wear wool against your skin? All of it! Just not felted please. Name your 3 favorite types/flavors of tea Chai, Green, and Green tea w/honey Name your 3 favorite scents for candles Pumpkin, Linen, Lavender Do you like Legos? Especially mini-fig key chains, Lego block keychains, small Lego sets, etc? I love the mini-fig key chains! Are there any Arcana Weenies that you MUST HAVE? No. Sooo...Cthulhu: yay or nay? Yay! If your witch was the practical type and wanted to include one or more of your everyday essentials, what would those include? I'm talking about the bath products, lotions, face lotions, teas, food, etc that you really use every day. My face products are rather expensive and are DermaE, my mascara is Boots, in the gold tube (I don't remember the name DX). Toms of Maine toothpaste (any flavor) and cinnamon dental floss! =D Trader Joe's deodorant with Cotton. DevaCurl One Condition. Jane Austen .. Yay or Nay? Nay. Although, I do own Pride and Prejudice and Zombies, but I haven't read it yet. Would you like a photo collage based around your interests/favorite colors/favorite themes? No. If you're crafty, are you interested in spoonflower? And if so, what things there delight your eyes? No. Would you be interested in getting a gently used BPAL tshirt from your Witch? Sure, but no baby doll shirts. I HATE cap sleeves. What are the feelings on arm warmers? Color, style, texture, length? Arm warmers, no. Fingerless gloves/wrist warmers, yes. Question: Do you like tarts? tealights? jar candles? votives? Yes, all of them! Question: What's your favorite flavor? Sour, sweet, bitter, salty? Salty So, are there any online gaming witchees who covet purchasable in-game items or other gamer-y stuff? (yup, geek question) I already have the Pandaren Monk, Moonkin Hatchling, Lil K.T, and the Wing Rider Cub. My favorite horror movie is Halloween. I have never had just straight Starbucks coffee. I have a Kuerig, so I would have to get a reusable K-Cup. Colors! What are your favorite colors and what colors do you not like? Pictures and links, people! Greens, Black, Greys, Burgundy, Browns. I don't like pastels. I just noticed that Cocoa Pink has 5 ml Perfume Atomizers. Yay or nay? Scents you would like? Scents you would NOT like? (Cocoa Pink is my exception to the no alcohol rule. And I do really want to try Aquolina's Pink and Black Sugar) Scents I would like: American Cream Apple Cinnamon Funnel Cake Bendel Vanilla Bean Black Noel Black Velvet Candied Fruits Cauldron Bubbles Candyfloss Full Moon Midnight Hag Naughty Naughty Gingerbread She's a Peach Scents I do not want: Marshmallow Bourbon Vanilla Sigh Is there any kind of international candy you love or would like to try? Chocolates! Is there any cheesy/non-cheesy Canadian stuff you'd be interested in? Hmm. No. I love Moose though! Would you be interested in regional jams, jellies, or other preserves? Probably not. Do you have any bedtime rituals? Is there any particular product you have to apply or a certain shirt you wear or an act you perform to get you in the "bedtime" mood? My bedtime rituals are brushing and flossing. LOL Princess Bride? Yay or nay? Yay! What's your favorite classic fairytale? Little Red Riding Hood If you were to go here and create your very own chocolate bar, what might it have in it? Oh gosh, so many choices! I'd go with dark chocolate almonds and sea salt, but Ghirardelli already did that and it's seriously the best thing ever. All your Ghirardelli Intense Dark Sea Salt Soiree Bar's belong to me. Is there anything you're wanting from LPMP? I don't think I've ever tried anything from Love Potion Magickal Perfumerie, but I'd love to try Autumnal Equinox 2011, Gianduja and Spinnerett. Say you stumbled into Camp Half Blood (or whatever the Roman camp ends up being named <bounces in anticipation>), which god claims you? ...? How do you feel about ethical animal fiber, i.e. wool and the like? Sure. What about little wee creatures for your desk or mantel? Clutter, so no. Look down. What are you wearing, right now? Black cardigan, black t-shirt, khaki corduroys, black socks, and black fuzzy clogs. A necklace, watch, bracelet and wedding rings. Kerchiefs? No. It's the weekend, and you find yourself without a single chore or responsibility for a few hours. Right this very moment, what's the one thing you would do if you could do anything? Read! Is there anything you'd like from the Mütter Museum Store? No thanks. what's your favorite kind of pizza? Spinach, onions, fresh garlic The Night Circus? I own it, haven't read it yet though. Geeky soda? I don't drink soda. Hershey's Pumpkin Spice kisses? Maybe. I am interested in trying the Ghiradelli Carmel Pumpkin Spice squares though! Do you drink wine? I don't really drink. Umph! I have just been enlightened to THESE. Are these flavors relevant to your interests? No salted smoke, rose citrus or dead sexy, but yes please to all the others! *sigh* I have a not-so-secret love for The Broship of the Rings. Are there any prints from her store you'd like? No. I have a question- What kind of purse do you prefer? Leather, cloth? over the shoulder or crossbody, or something that can do either? Do you like bold bright prints with fun things, or monochrome, solid colours? I love purses! I prefer a medium to large size, usually leather (recycled or gently used! I can't remember the last time I purchased a new leather purse and probably won't in the near or even far future), or a really good quality pleather, and sometimes cloth! I definately prefer over the shoulder (the option of a crossbody is a bonus!). I usually go for solid colors. I've been completely obsessed with this etsy seller and own three bags by her. I don't really like bold prints with fun things, I end up changing them out quickly. I also really really love the look of these. The mexican blanket thing seems really big right now, and I love the whole idea. Usually, if it's bohemian, I'm all over it. I also have loved this purse forever. I could go on and on... I REALLY REALLY love purses. You get a package in the mail containing 3 things you have really wanted more than anything else you've mentioned so far in this thread. (they are all reasonably priced of course! ~$20 or less apiece). What are they? 1. Any of the Blooddrop or Nocturne Alchemy bottles on my wishlist (too hard to decide on one!) - Especially the ones at Scent Addict. 2. Dead Witch Walking by Kim Harrison 3. http://www.etsy.com/listing/78190211/sale-little-witchling-witch-hat - if you're a knitter, she sells the pattern too. I don't knit. How do you feel about hemp? jewelry, soap, etc? Sure! Witchee, would you like anything from this particular Haunt update? Kinda sad that I didn't get to snag any Winchester anything. The golden pumpkin glossing oil sounds wonderful though! Who's interested in Halloween: Montreal? Not really.

I've been following this thread for the last few days, because I LOVE vanilla. I'm still searching for the perfect vanilla but I do have quite a few that I like. I didn't like Detestable Putrescence, it really smells like melted vanilla ice cream. I don't like melted ice cream at all, nauseating! I don't smell vanilla in Liz, but it's a great scent. I LOVE the vanilla in SO. I get vanilla out of Mouse's Long and Sad tale. It's nice and light. TKO is delicious! Sharpe lavendar that wears away leaving with sweet, creamy, fluffy vanilla. Boo 2010. The vanilla is great and a bit buttery, but the cotton... I'm not sure about the cotton. _shell_bells Have you tried Anne Beany? That's really buttery, vanilla, brown sugar smelling to my nose.

Fae, Vasillisa, SO and Cheshire Cat. I'll probably retire Cheshire Cat during Autumn and Winter.

Unfortunately Samhain didn't work for me but I was really new into BPAL. I love wearing Snake Oil during Autumn and other warm, spicy bends as well as incense blends like All Souls and Midnight on the Midway. I'm excited for the new Weenies, maybe I'll find another delicious Autumn blend. I'd love to try Samhain now that I've been around for almost a year, maybe I'll feel differently about it.

Long shot, I know, but is there anything at all similiar to Lilith Victoria? I could probably mix Dorian and SO together, but there's that light floral to it. So, any single GC scents that give off the same light, powdery, comforting vibe?