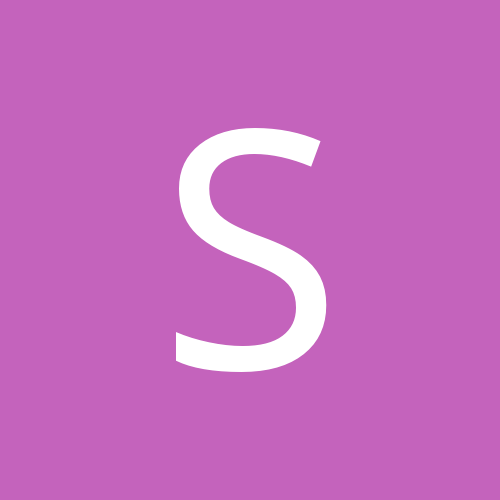 Content Count

61

Joined

Last visited
About SueTigger
Rank

implet


Birthday

04/13/1969
Contact Methods
eBay
Livejournal handle
ICQ
Twitter
Yahoo
Website URL
BPAL
BPAL of the Day
Favorite Scents

The Tree of Knowledge of Good & Evil Troll (whodda thunk it!) Diable en Boîte! Smut Panther Moon La Belle au Bois Dormant Lick It Softly How Doth the Little Crocodile Tree of Life Panther Moon Hymn to Proserpine Florence Silk Road (on the hunt for more) The High Priest Not to Be Described (on the hunt for more) Favorite notes: fig, pomegranate (who knew!), cinnamon, amber (but not with rose), vetiver Death notes: Violet, anything with the word "blood" in it
Astrology
Chinese Zodiac Sign
Western Zodiac Sign
Offerings of hell money, ginger candy, sugar cane, smoky vanilla and rice wine mingle with a ghost's perfume of white sandalwood, ho wood, ti, white grapefruit, crystalline musk and aloe. This scent is tapered by the presence of seven herbs, woods and resins used in the purification of the spirit and the purging of earthly concerns from the soul. Received my bottle this week. On me, it starts out with a heavy vanilla note with undertones of fruit. As it dries, the vanilla mellows out and the herbs and fruit come out with a hint of spice. Verra nice!

SueTigger replied to Voleuse's topic in Wanderlust

I received this as a frimp with my last Lab order. I had tested it once before, but couldn't remember if I liked it or not. I grabbed it this morning and tried it out. Wet, it reminds me very much of my husband's Bay Rum cologne and after shave. It's a pleasant fragrance and I like it, but on my skin it morphs into something my grandfather would wear and then kind of disappears. I'll have to test it on the hubby and see what his skin chemistry does to it.

SueTigger replied to Invidiana's topic in Lupercalia

Shuddering, thundering, passionate: red musk, East African red patchouli, tonka bean, white gardenia, black narcissus, champaca flower, Roman chamomile, and massoia bark. I had been stalking the Lupercalia page for a while and kept coming back to The Arbor. The description was so seductive and alluring... but I couldn't justify placing an order. I sadly lamented the fact on the last day of the Lupercalia offerings, but satisfied myself with possibly getting to sniff it at a swap or a meet and sniff sometime soon. So imagine my surprise when it was gifted to me this weekend! And oh, the notes did not let me down. On me, it's a seductive, heady scent with just enough of a floral note to not overwhelm the senses. Love, love, love!

I received two frimps of this in my last BPAL order and OMG... I'm so glad I did! When I sniffed it in the imp, I had some doubts because the Jasmine note is very strong and heady, but I put it on and the jasmine dried down to a softly floral scent and the honey note came out in warm golden tones. Oh, I adore this! The only thing that *might* make it better is a hint of wild rose... maybe... but then that's what layering is all about, isn't it? LOVE! I'm definitely adding this to my "to be purchased" list.

I'm so thrilled with this fragrance. It's definitely on my "buy a bottle list." What I like about it: cinnamon, ginger, orange peel, some sort of exotic floral that blends rather than overpowers, and a hint of vanilla. It also lasts a long time on my skin. This is a good thing.

I tried this at NYCC last weekend and bought a bottle then and there. Pomegranate is one of my favorite notes. The other notes in IV round it out and give it a smooth tartness that doesn't smell candy sweet. It's a lovely autumnal scent and one that I'm sure to wear a lot. Yay!

Ha! Okay... this is too funny... Bedbug is making me hungry for cookies. LOL I think this is why I don't usually wear foodie scents. In all seriousness, though, I love how this smells so warm and spicy and tasty. It's not what I thought it would smell like at all. Thank you!!!

I received a decant of this from a friend last weekend. I really liked it when I tested it. In the sun. And humidity. Out doors. Now? At work, in air conditioning? I don't know. I'm trying to figure out what it smells like and can't put my finger on it. I'm definitely pulling the vanilla orchid and get a hint of the amber... I think? But I'm not sure what else is going on here. There's another note coming out, but it's not easily identifiable on me (or maybe it's just my nose). For the record, I'm finding it amazing that scents that smelled gorgeous on me under one set of circumstances, smell completely different in different settings. Freaky!

SueTigger replied to Ina Garten Davita's topic in Wanderlust

Well, this definitely has the husband-ly growl of approval (Diable en Boîte is still his absolute favorite, though)! On me, the iris and berries take a back seat to the amber and spices, but they are there, mellowing everything out. It's a very luxurious fragrance and almost reminds me of Obsession but not quite as heavy. I think a bottle purchase is in my future for this one.

This is a very lovely scent. It's great for a hot day like today - light and floral and slightly watery. I like it.

Surprisingly lovely on my skin! It's florally, but not over-poweringly so. It smells lovely without making me smell like a little old lady (which is always a risk with floral scents on my skin). Win!

What an interesting and complex fragrance! It reminds me of visiting my Nana, evoking warm memories and feelings of being cherished. In no way does it smell grandmotherly, though. I'll be interested to hear my hubby's take on this one.

Ah gorgeous! I received this as a frimp with my (1st official *squeeeeeeeee!*) order and wore it on Saturday night out to dinner with a friend. What a warm, light hearted scent! I love it! I shared it with my sister-in-law on Sunday and she fell in love with it too. I know at least two bottles will be ordered from this neck of the woods!

*le sigh* I received this as a frimp in a swap and tried it for the first time today. After about 2 hours, I had to wash it off my skin. The violet and vetiver don't do lovely, sexy things on my skin. This is great ... for someone else.

Definitely cinnamon! I don't really get the myrrh or honeysuckle. No idea what copal is supposed to smell like either (a quick google search reveals that it's something between a resin and an amber... interesting). BUT... I do like it.