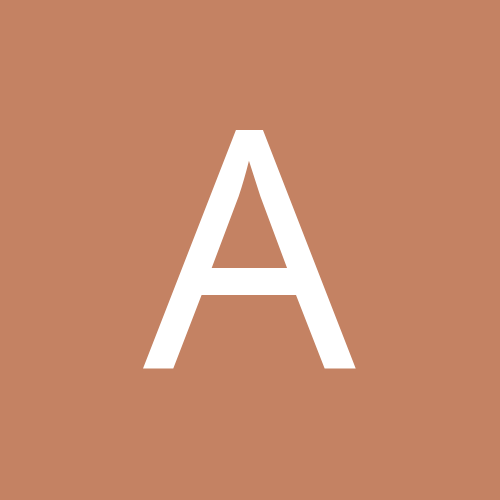 Content Count

110

Joined

Last visited
About Amaranthus
Rank

a little too imp-ulsive

BPAL
BPAL of the Day
Favorite Scents

Notes: amber, apricot, beeswax, carnation, chai, cherry blossom, cinnamon bark, coconut, cream, grapefruit, honey, incense, jasmine, lavender, lemon verbena, magnolia, mint, musks, myrrh, neroli, nicotiana, opium, orange blossom, orchid, osmanthus, peach, peach blossom, pear, plum, red musk, resins, rose, rosemary, saffron, sandalwood, spices, strawberry, sugar, tea, vanilla, violet, white tea, ylang ylang, etc.
Astrology
Chinese Zodiac Sign
Western Zodiac Sign
My two cents on The Spirit of the Komachi Cherry Tree- I've had my bottle for a about four years. When it was new it smelled exactly like Japanese Cherry Blossom eaux de toilette from The Body Shop, which I found underwhelming. The honey, pear, and sandalwood tended to take over and become sharp. If you can get to The Body Shop to sniff Japanese Cherry Blossom you'll get an idea of what to expect, although of course the BPAL scent lacks that delightful edge of rubbing alcohol, and is more complex. Over time The Spirit of the Komachi Cherry Tree has settled into a sweet cherry blossom scent, with the sandalwood forming a base that smells almost like a clean skin musk. It is light, but it has good staying power. I didn't expect a light fruity floral perfume to age well, but to me it smells better than ever.

This may be my favorite BPAL clove scent. The clove is dry and woodsy, and it works perfectly with the vanilla blossom. It fades after a couple of hours into a warm clove and myrrh scent. Very nice! You may like this one if you like Priala, the Human Phoenix or Playful Wooden Mallets. Although Mourning Lace does not contain cinnamon, it reminds me of those scents because of they share a warm, softly spicy, woodsy character.

I recently bought Cupid Complaining to Venus and I highly recommend it. It's a light fruity floral, very well blended so no one note stands out. It is a light, gauzy scent that reminds me of peach blossoms. You may like it if you like The Temptation or Les Bijoux. Three Brides is another gorgeous one I've been wearing lately. It smells like creamy florals, mostly pink carnations and orchid, with a whisper of incense. I'm thinking about trying out: The Penitent Magdalen Immortelle, lily of the valley, gaiac, amber, honey, white sandalwood, almond flower, blonde musk, and hyssop. I don't know why I haven't tried this yet, because from the combination of notes it sounds like it would be my favorite sort of perfume- warm, sweet, and softly glowing. Lucretia Iris, black amber, sage, Kashmir wood, vanilla musk, mandarin and violet. I am intrigued by the amber, Kashmir wood, and vanilla musk combination. With the violets this sounds like an old fashioned perfume. I am intrigued by the idea of smelling like an Albrecht Dürer painting. Schlafende Baigneuse Skin musk, white cream, honeycomb, yellow rose, King mandarin, chrysanthemum, golden amber, honeysuckle, and wide-throated yellow monkey-flower accord. This sounds so pretty and clean. I love skin musk. I'm least sure about this one just because it sounds like it could turn out smelling like fancy hand soaps, but there's time to decide.

This perfume smells like an antique wooden box that has been lined with cinnamon bark and then stored in Aphrodite's underwear drawer among her most scandalous and seductive undergarments. That is to say, it is gorgeous!

Amaranthus replied to Invidiana's topic in Lupercalia

I want to love this because I adore the scent of peonies, but it isn't working for me. It is an airy pink scent with a tiny bit of... vanilla mint? I'm not picking out a peony scent, and I don't think it is just my skin chemistry because it smells the same in the vial. I do like how light and clean it smells, and I think it might be perfect for a hot summer day.

Amaranthus replied to wishingwell's topic in Lupercalia

I love the straightforward rose oil scent of this, but the underlying resinous woods make it gorgeous. This is one of the better rose oils in my collection. It wears beautifully.

Blossoms in Springtime is lightly musky and warm, like clean skin. In the initial stages I smelled a golden note similar to Hygeia, it might be the shared notes of amber and helichrysum I am detecting. The scent settles into the skin as a warm vanilla amber with an plume of copal incense. So nice! The vanilla is light, not a gourmand vanilla. The honey and beeswax are also subtle, blending in to enhance the other notes without being especially sweet or foody. I smell a similarity to the Glowing Vulva bath oil from last year (I never tried the perfume oil), although this is a lighter scent. The two scents are certainly of the same family. This also reminds me of Womb Furie, except where Womb Furie is brazenly sexual (which I love), this is demure by comparison. Not demure in a boring way, demure in a subtly seductive way. This is a beautiful scent.

Amaranthus replied to bicyclette's topic in Yules

A comforting scent of beeswax and amber. There is a hint of pine, as others have mentioned. I do not pick out linden blossoms or orange zest distinctly, but occasionally I get wafts of fresh orange blossoms, which I imagine is my brain morphing those two scents in to one. I love this, it is cozy on the bitterly cold days of winter.

This starts off dry and sharp. The dryness smells like a woodsy patchouli and musk combination. The patchouli is similar to the one in Goblin from the Diabolus line, in fact the two are similar in their combination of patchouli and vanillic sweetness. The initial sharpness seems to come from white honey. The sharpness wears little by little. The white honey loses the edges and becomes a golden warmth as the beeswax and skin musk come out. I do not smell ylang ylang or magnolia distinctly, but I get the impression of the waxy magnolia rounding out the vanilla honey. This scent has good throw. I feel like I've been walking in a cloud of scent. The scent that wafts around me is more like a vanilla honey skin musk, while directly on the skin I can smell dirty (good dirty) patchouli. I have been wearing this perfume all day, and it gets more beautiful the longer it stays on. The dried down scent is like a wisp of smoke coming off a melted beeswax candle, and softly spiced skin musk. I would put this in the same family as Goblin and Banshee Beat, but it is higher pitched and less gourmand than either of those. This is a gorgeous scent.

Amaranthus replied to lookingglass's topic in Halloweenie

Sonnet D'Automne smells like a cold aquatic perfume in the bottle. On the skin that cold scent remains, mixed with the smell of dry white cocoa powder. It reminds of a chilly fall morning. As the scent develops the white cocoa gets sweeter and more vanilla comes out. The scent becomes increasingly warmer, and then I can smell the amber incense. This is my favorite stage of the perfume, it is so good! It smells like a cross between a powder for making cocoa drinks, and a vanilla/amber scented body powder. Although I say it smells powdery, it does not remind me of the scent of talcum or baby powder; rather, it evokes a powdery texture, dry and soft. The scent lingers on my a long time. After a full day of work, exercise, and a shower I can smell that beautiful white chocolate/vanilla/amber scent on my wrist. I like the white cocoa in this. Compared to white chocolate in other scents, it is not creamy. It is easier to wear, because although I like cream and milk notes they can turn on me sometimes. I don't smell fall leaves in this, other than an initial bright peppery burst of yellow. I did receive this in the mail recently though, so it may be that I need to let it sit for a while to get the full effect. One thing I especially enjoy about Sonnet D'Automne is how it changes from start to finish. The way it unfolds from an aquatic, chilly scent to the smell of warm, gourmand incense captures the comforting feeling of warming my freezing fingers on a delicious cup of hot chocolate on a fall morning.

SENTIMENTAL INITIATIONSentimental Initiation, Félicien Rops. Red and black musks with bamboo, myrrh, bitter clove, patchouli, vanilla orchid, and king mandarin. In the bottle, Sentimental Initiation smells like dark musk and myrrh. On the skin, the musk and myrrh combine with a woodsy patchouli note to smell like pipe tobacco. As the clove emerges, the scent reminds me of a clove cigarette, only there is a little bit of vanilla orchid to keep it from smelling like a goth's ashtray. The mandarin comes out gradually and mixes with the clove for a warm, softly spicy scent. A lovely autumnal perfume, I see this getting better and better with time.

I have had an imp of Blood Countess for several years now (approximately three). When it was new, it smelled like bright purple candy. The plums and berries were prominent, with lilac and a little bit of gardenia. A very pretty scent. I would not say this perfumed has aged so much as matured. Now it smells like spicy, resinous plums and dried roses. There is a breath of lilac in there. The perfume is still very pretty, but with more depth. I like the fresh version, love the aged version.

I'm having a hard time pinning this one down, it seemed at first to be a straightforward girly-gourmand perfume, but it has gotten more complex every time I've worn it. Initially The Last Unicorn smells like white chocolate and mint. It is similar to Snow-Flakes from the Yule line. After the perfume has some time to settle into the skin, the green notes of violet leaf and lettuce come out more. The scent is sweet and clean. I don't ever smell lilac, much to my surprise. Lilac is usually a strong note on me. I think that the lilac is adding sweetness to the greenness of the violet leaf and lettuce. The coconut and sandalwood come out after an hour or so. I can smell iris mixing with the coconut. I noticed that when my body heat goes up the coconut comes out more. I've found myself doing sweaty August yard work or working out in a nimbus of coconut! There is a fuzzy sparkle of oakmoss. The white chocolate stays throughout the perfume, but it is subdued. White chocolate sometimes smells off on me, but it works here, especially with the coconut, sandalwood, and oakmoss. I like this scent. It lasts a long time on my skin. Sometimes I think it smells like a sweet perfume for a little girl, but then there is a slight shift to the balance of notes and it smells more sophisticated. I ordered the perfume because I love the movie/book, but the perfume is lovely in it's own right.

In the bottle I smell creamy vanilla musk and red sandalwood. On my skin, it stays this way for about thirty seconds before it explodes with beautiful roses! I love rose scents. I don't smell the other floral notes, but I am wondering if they are working with the rose absolute to create a warm and glowing rose scent. It smells like a white rose, but suffused with golden/pink light. The roses calm down after a little while and I can smell vanilla musk again, and now coconut, and soft wood notes. These wood notes are gorgeous. When I sniff my wrist what I detect is creamy vanilla/rose and woods, but in the air around me I smell sandalwood and white roses. Beautiful! Love this perfume, and love the bottle art! Edited to add: This perfume is strong, by the way. A little goes a long way.

Luna Negra is SO GOOD. It goes on smelling like a plume of nag champa incense smoke and velvet-soft musk. The berries are subtle. The overall effect is like blackberry amber incense. There is a mossy patchouli note adding an earthy warmth. Beautiful!