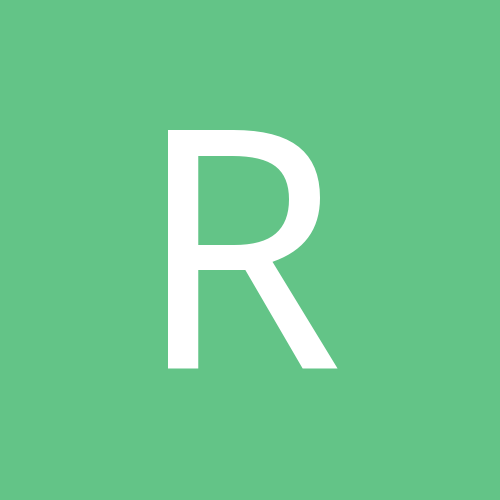 Content Count

100

Joined

Last visited
About riflmom
Rank

a little too imp-ulsive


Birthday

01/25/1956
Astrology
Chinese Zodiac Sign
Western Zodiac Sign
riflmom replied to Heavenlyrabbit's topic in Marchen

A surprise hit! I bought this partly for the name -- my son-in-law brews some good beers. I dont really get a beer scent other than the 'sense' of grain - mostly soft herbs and mellow florals. The scent disappears quickly on my skin, but lingers nicely in my clocket. Very little throw, but that's fine for me. I'm so glad this is a GC scent, I may have to upgrade to a bottle once my imp is gone.

When I first tried Priala three months ago I was a little overwhelmed by the cinnamon. It was dry and smoky and not great. So I put the bottle away to age. What a difference! Now it's cinnamon and smoke and sweet myrrh -- smooth and warm. This is a great scent for the cooler months. I wonder if it will be even better next fall?

riflmom replied to Aldercy's topic in Marchen

Yup, that's leather. Lots and lots of leather. Maybe it will layer well with something, but for now I don't think so...

riflmom replied to femmefatale's topic in Yules

Wow, dark dark oil! Darker than my beloved Boomslang. Dark... and lovely. The cacao is the main attraction when first applied, then that black musk comes draping herself all over everything - smooth, shiny and almost prickly at the same time. The tobacco is lending a touch of sweetness. I think this will age magnificently, too. Overall BTBT is dark and comforting and sexy; what more could one ask for in a scent!

I am so glad I ordered this one! Werepuppy is warm and fuzzy and comforting. The honey and milk are ever so lightly evident, as is the trampled flowerbed. My grandson is a couple of months younger than Lilith, and this scent is rocking him to sleep after a crazy day. His momma will be needing a bottle too, I believe!

All the notes in this (except the dark, dense metal) should mean win for me, but all I get is dark rust. And sour. I waited an hour before finally giving up and washing it off. Maybe it will age? I'll try again in a month or so...

Whoso List to Hunt doesn't get enough love! This is a great scent for fall weather. It's warm and smooth/furry brown musk. The oak bark and moss keep it from going too powdery on my skin. And this rose is more of an afterthought, just lending a lightness... note: I've had my imp for 4 months, it seems to have aged nicely

Another Lunacy success! Raven Moon is soft, dry and warm -- richly mysterious. Other reviewers' mention of dark velvet is spot-on. The vanilla doesn't overwhelm, as sometimes happens on my skin. I get more a sense of the nutmeg and chili than an actual smell. Simply beautiful...

Cacao mixed with ground maize, agave wine, and octli, mixed with herbs and spices native to central Mexico. I ordered a bottle untried, partly for the novelty, but also because I love the lab's chocolate/cocoa note, and had high hopes that the cacao would be similarly wonderful. I was not disappointed! The Feast was not nearly as foody as it seems it would be from the individual notes. It's just a happy scent for me! Memories, memories... growing up in Southern California (right near the Lab, actually!) Initially, the cacao and spices remind me of Ibarra Mexican Chocolate. And the delicious warm smell of tamales that Bobby Montes' mother made so many years ago. Things you just can't get in Pittsburgh, PA. The agave wine lends a sweetness, and the herbs a dryness and complexity, that make 'The Feast' truly a feast of the senses -- I can't stop sniffing my wrist. I'm considering a back-up bottle... note: The oil is very hard to mix - the cacao settled to the bottom and never really combined as much as broke up and floated dark bits throughout the bottle when shaken.

Smooooth..... The Dragon's Blood Resin is just barely sweet on me in this blend, and the amber is only the slightest bit powdery. It's warm and cozy and yet makes me feel powerful all at the same time. This goes right up there with Dragon's Heart and Blood Kiss (so far my two favorite blood scents) - another winner!

riflmom replied to helarctos's topic in BPAL FAQs

I'm flying cross-country next week (Pittsburgh, PA to Seattle, WA) to visit my sisters - one a fellow BPAL'er! I'll be bringing slightly more than a dozen imps and four or five bottles for a long distance meet-an'-sniff. Since I'll be checking a bag (how I hate to drag a suitcase around an airport on layovers ) the majority of my smellies can be packed snugly. I'm thinking of re-using one of the USPS boxes that BPAL ships in, and wrapping everything up with the same bubble wrap. Some teflon tape tightly around the lids, and the box taped shut and tucked in the middle of my bag should do the trick. And since I just can't be without smelly goodness for the long trip, I'm going to carry my imp-case (Garden of Earthly Delights ) with a few favorites. But at the security check, they will have to be in the 'toiletries' zip-loc bag instead. Once through, though, they can go back in their sturdy metal case to enjoy the trip in style!

I ordered an imp of Glasgow in my ongoing quest for a non-floral, non-sweet spring/summer scent. Wet on my skin, I got a nice green-heather smell very faintly, with no blackberries in sight. Maybe they'll pop up on drydown? Dry, I get nothing. Absolutely nothing. Ah well, on with my quest...

What a superb blend! O is warm and sexy and sweet - I love what Beth does with honey! The vanilla and amber stand up nicely against the strong wild honey. It does remind me of Dana O'Shee, but where Dana is light and airy and an outdoor-daytime scent, O is perfect for a night in front of the fire, with a glass of red wine and a certain someone

This smells just like my garden on a warm summer day -pole beans and squash, sweet healthy dirt and tomato. Planting Moon disappears almost instantly on my skin (as most light scents do), but that's why I have scent lockets! Perfect for those of us that don't do florals!

I got this as a fimp in my last order, and decided to wear it to bed last night -- how can you go wrong with Bordello in bed, right? It was nice and rich berry-sweet at first, but then after a few minutes the only thing I smelled was cherry-vanilla birthday cake - the one you would ask your mom to make when you're eight years old. Funny, but not really the sexy berry/wine-y scent I was expecting. I'll give it another try to see if my skin reacts better next time...