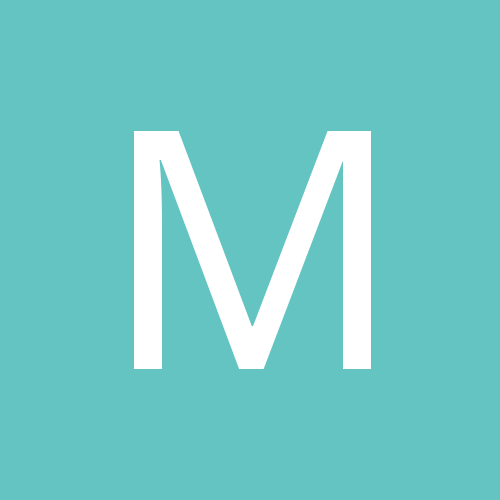 Content Count

444

Joined

Last visited
About mojomomma
Rank

evil enabler


Birthday

05/17/1968
BPAL
BPAL of the Day
Favorite Scents

Snake Oil or any thing with Snake Oil, Halloween Las Vegas, Antique Lace, Midway, Cake Smash, Storeyville.
Contact Methods
Website URL

http://www.bpal.org/topic/127-wishlist/page__st__2350
Astrology
Chinese Zodiac Sign
Western Zodiac Sign
Blu-ray or DVD? Neither do not have a player Game systems - console or computer? Mac/PC? Which console? I wish I had time Are you dressing up for Halloween and if so do you need any accessories for if? I am but am not sure as what and only cause work forces us to Talk to me about bags, what kinds do you like? Sizes and styles? I am a quirky type of girl so love quirky kinds of bags mostly crossbody. What are your favorite fandoms and do you want to receive anything related to such? I love Doctor Who, Walking Dead, Game of Thrones. I am not sure I need fandom stuff. I like desk things that are fandom. My house though I am doing it very quirky, just not fandom quirky. What are you planning to order from the Weenies update? I think I already answered this in an earlier question if not let me know and I will figure it out. Do you like comics or graphic novels? Any issues or collections you want to read? I would like to read beyond the first Walking Dead and whatever series the movie Pacific Rim was based on. Do you like fanfic? Would you like a story written for you as part of your gift? What characters/fandoms/pairings etc do you like? Never read fanfic. Where do you have wishlists at? If you could please link to them or to a post that links to them. (Amazon, Etsy, Think Geek, Pinterest, Sephora, Lush, BPAL/BPTP, Soap Box Company, everywhere and anywhere!) I have my Pinterest and etsy wish lists in my signature Let's say you have indicated interest in receiving a hand knitted item. What colors, exactly, do you like? If you could provide color swatches here or to pinterest (or something visual), that would help out a lot. I have things and colors in my etsy wish list. My etsy list is a guide to what I like. Would you rather receive a bunch of little packages through the round, a couple of medium packages, or one big package at the end? I am happy any way. Would Witchees like something from IKEA? (Or any other not always accessible by everyone store?) Love IKEA or at least their website. If/when you go to the mall, for which store(s) do you beeline? I like Sephora (I never wear makeup, but I buy it), Lush if nothing more than to huff the store, Earthbound where I could easily spend a ton of money. Do you receive any subscription boxes (julep, lootcrate, ipsy, birchbox, etc.)? Freshly Do you like tarts/candles/incense? If so, what type of scents? Tarts, I love incense, but alas no holder, I do not like fruity or florals. I prefer what would be traditionally fall scents spicy, woodsy types no perfume or men's cologne scents. The one scent I look for every year at this time is Bayberry, it reminds of childhood Christmases. Is there anything you wish you could have picked up from the Dragon*Con exclusives? No Is there a GC you've been dying to try but haven't got around to yet? I had a tester of thieves rosin and lovedddddddddd it. The questionnaire asked about gold & silver jewelry, but how do you feel about copper jewelry? Do you like colorful jewelry, or do you prefer to keep it neutral? Copper is beautiful and I love less bam in your face and more subtly beautiful. We asked about decorating style, but are you interested in receiving decorations for your home? Are you interested in things that go on the wall or things that go on shelves? Yes Office supplies hound? Pens, pencils, journals, any preference, or favorites? I have more then I need Talk to me about socks! Is there anything, dear, dear Witchee, that I can get for you from Sock Dreams? Anything from another place? I like anklets, would again love quirky. I live near a huuuuge candy store. What kind of candy do you like? Gummies? Caramel? Chocolate? Sour? Sugar-free? Chocolate, nuts, caramel, chocolate covered raisens. 9/26/15 How do you feel about animal products? Not so much animal toys or food, but more like furs, paws, bones, etc. I am OK Are you interested in receiving any restaurant.com gift certificates for your area? No restaurants in the backwoods here. 9/27/15 How do you feel about "toys" - stuffed animals and the like? I like them, but my Great Pyrenees feels it is her mission to destuff anything and everything with stuffing. 9/28/15 Did you see the eclipse last night? How do you feel about astrological events, like eclipses? Any interest in the Blood Moon Eclipse scent from BPAL? Blood moon no, love things like eclipses and meteor showers. Witchee's, how tall are you? And perhaps, what's your arm span (from wrist to wrist)? I am 5 ft tall about 45" How do you feel about the 4 elements? Or are you more of an Asian 5 elements person? Do you feel strongly about any of the elements, like a connection or a preference? I am Earth and can relate. I know nothing else. How do you feel about bento boxes? Is it something you would use if you were to get one? Like them, but may not use. Scarves, shawls or cowls? Mittens, gloves, fingerless mitts or wristlets? how do you feel about online classes? Like, say, craftsy or creativebug? Or even lynda.com? My graduate online courses are more than enough for me. 9/29/15 What do we want from Paintbox Soapworks? A lot I think I pinned a few If I were to make you some art, would you prefer a frame that hangs or one that sits? And what color/style would you prefer? Either and artists choice How do you feel about gourmet marshmallows? The same you feel about breathing LOVE IT Are you a slatherer or a dabber? Depends on the scent Talk to me, dear witchies, about tea. I know we've covered this a little, but I really need the nitty gritty here- not just companies you like and don't like (Teavana? Adagio? David's? Some tiny place?) but I also want to know the other stuff: top 3 flavors, loose or bagged, the kinds of tea accessories you use- or have always wanted. Be specific. Provide links if necessary. New Mexico Tea Company and Tea Trekker Horjicha and Roasted Kukicha tea's are my favorite. I also love their ginger. I like a good full bodied Oolong with a hearty flavor and a deep green tea is never amiss. I do not flavored teas unless they are well done and natural. Had a wonderful tangerine, black tea once. Prefer loose teas as well. Villainess is putting out brand new stuff for the first time in a while (as opposed to bringing back former lines). Sooo.... who wants it? How does everyone feel about duct tape crafts? Any favorite patterns? Not sure Are there any flowers you especially like? Sunflowers, wild flowers, cherry blossoms Would you be interested in any cozies or cases (yarn o fabric, not hard cases) for tech stuff (phone, laptop' etc) or for cups/mugs/bottles or anything else similar. No I lose stuff like that ALOT Would you like Halloween or Day of the Dead themed ornaments or a "bunting"? Halloween is just me at home so decorations are not usually out. Are there witchees who would like book related gifts like a booklight, bookmark, bookseat or something for your reading gadget,like a cover or a light for example. Would love a booklight or a book seat. I make handmade journals, mini albums and similar items. Would my witchee be interested in something like that? Yes Are you interested in leg warmers at all? Fat short legs just look fatter and shorter in leg warmers, kind of like knit sausages. I bought the Portal board game last week & it came with a Portal 2 steam free download code. I already have the game on another console & it's one of my favorite series of all time. Soooo, would you want it? I do not play video games. Have you read The Martian? Or do you plan on watching the movie? No and if I have time Pertaining to that, how does everyone feel about such things? Will anyone be participating? How about NaNo swag, is there any you want? Not sure what that is Honey or beeswax products? Discuss. Love anything honey that goes in or on my body. How do you feel about bumper stickers and car magnets? What do you like--cute, pretty, snarky, geeky/fandomy? This I will do if they come off. I would love any about womens rights or co-existing. Doctor Who is also cool.

I also can have trouble with musk going cologne on me. I would though do as someone suggested test various scents. I forever thought honey went catpee on me which sucked cause I love the smell of honey. I just discovered though it is not honey, but milk scents, Dana O Shea which I love in the bottle cat pee. So I suggest playing around a bit. I also have discovered while milk is cat pee cream is not.

Another thanks to allidavie, but now I hate you I am so in love with this scent. I knew, knew, knew I should not open that tester and try it. This is so wonderful its Cakesmash (which is a fave) x 10. I know I will never be able to get my hands on more, but am so thankful for having this rare oppurtunity.

Who likes Pumpkin Spice Hershey Kisses? I have never tried them. Not sure I would want a whole bag but to try. What does your kitchen look like? Colors/style? My kitchen looks like crap to be honest. I have old peeling linoleum and my appliances do not match. Hey I was struggling. I am slowing working on things and fingers crossed will find a job in Albuquerque next semester. I would love cute and quirky kitchen stuff. Target has adorable hand towels and mugs in their The Oddities Shop Boutique that I love. Witchee, what are your favorite quotes? This is a hard one and will have to come back to it. Put your iPod/MP3 player/what-have-you on random and list the first 10 songs it plays! I do not have an iPod : ( What's one random thing you really like and one random thing you really dislike? I love chocolate covered potato chips and I hate dried fruit and raisens Are there any herbs that you haven't been able to lay hands on that I could send you? There's an herbal shop I really like here in NYC called Flower Power that has quite a wide selection. I did not see any herbs i would know how to use, but they have something called Amikole's Hair Butter that looks interesting. If there are no "witchy" shops near you, is there anything I can pick up for you from Enchantments? I do not know much about witchy stuff, I would like one of those things you burn and wave the smoke around your house to cleanse it of sadness and bad emotions. Witchee, will you be gone from your normal mailing address at any point during the round? I wish, but no. Are you a Disney fan or does even thinking about Disney make your head hurt? If you're into Disney, would you like something from the Happiest Place on Earth ? I'm not a huge Disney fan. Stuffed things: yea or nay? Nay New Question: mix-in-a-jar? How to you feel about cookie or cake or soup mixes that come in jars and you just add, like, an egg or water or what have you? Would like that. Would you be interested in beer, wine, or other specialty beverages from your Witch's area? I do not drink. Are there any crafts/skills you've wanted to learn but haven't gotten around to? And if so, would you be interested in supplies and tutorials? I have tried, but am lacking the time at the moment Who here would be happy to get a lil' sumthin sumthin from Adagio Teas? I love loose leaf tea's. I like Green, Whites, and Oolongs. The only flavors I am into at the moment besides the many varieties teas come in are ginger and orange. Oh and my questionnaire talked about some other faves. Do you Ravelry? And if so, what's your handle over there? Would you be interested in gift patterns from your queue? No sorry I live near this very cool Retro store (retrodrygoods.com) (you can order online too) - are there things from it that would make you squee if your witch sent them? A lot of things in the store would make me squee. Ninjas or Pirates? ninjas I have an extra room spray and 2 extra bath oils (one Cephalopod, one Exhibit Hall Fatigue) from Dragon*Con - would anybody like a decant? Ohhhhhh yes please I especially would love Cephalopod. I live near a Mast General Store. It has lots of vintage-y toys, southern foods (jams, jellies, spices) and vintage candy. Is there anything I can get for you? Fig Jam. Do you have any Fall or Halloween traditions? None now that it is just me. I never get trick or treaters they go the rich part of town. Trust me I tried to lure them in with old Halloween music and lots of jack-o-lanterns, but to no avail. I usually sit by myself watching out the window. So this year since not even my daughter's friends will come by I think I will just watch T.V.

Do you like s'mores and s'mores-flavored things? I like s'mores themselves,especially with homemade marshmallows. S'mores flavored things not as much. What's the neatest freebie you've gotten? It can be cool or thoughtful or just totally unexpected, and not limited to BPALdom. Some rares imps people have gifted me with. I actually though love everything I get and am always impressed with the generosity of people. Would you enjoy receiving cute but useful items like colorful kitchen utensils/gadgets, or bento supplies? (boxes, chopsticks, accessories, etc?) What about things like spice mixes (homemade, or Penzey's for example)Wow, that's a jam packed question. Ok, one at a time: Cute but useful kitchen stuff: I love kitchen gadgets. I also am digging on the cool kitchen things Target has in their designer shop The Oddities Shop. I love the mugs and towels. Bento supplies: I wish, but it would just sit in a cabinet not getting the love it deserves. Spice Mixes: Yep and I love Penzy's spices. Do you like cute, seasonal or fluffy PJ bottoms? Like they sell at Target, Old Navy (they have had cute Halloween ones!) If so, what size do you wear? I loves sleep pants made out of tshirt like material, the fluffly ones are warm but I really sweat in them which I hate. I wear a sz 22, though am trying to go down. What kind of chocolate do you like? Nuts, no nuts, white,dark, etc? I like darker chocolates, but not super dark. I love weird stuff in my chocolates like chili, or seeds. I also love salted chocolate, caramel and nuts. No white chocolate I live near a Whole Foods, Trader Joe's, and Penzeys! What does your little heart desire from any or all of these places? I love Trader Joe's Chocolate covered potato chips. Penzy's is a fave so will have to put together a list of my faves. I also am looking interesting high fiber, multi grain snacks I just a bag of somersaults today they are the bomb I got the salty pepper flavor yummmm. Are home made foods acceptable or does the idea of eating strange mailed food disturb you?I love homemade goodies!!!! I just gave you $20 and sent you into a "has everything" store ala Walmart and told you that you have to come out having spent it all, and none of it on anything you need. What would you buy? Be as specific as possible! Why is this such a difficult question? I think I would buy a couple pair of sweat pants. I know odd, but I was just think I would love some sweatpants and warm ankle socks to keep my feet warm. Oh and also a large hair pick to comb my hair. What kind of cuisines do you like? (I mentioned this in my ?aire but curious what my witch may like)And, what are your favorite restaurants?I love Vietnamese, Korean, Chinese, Japanese, Argentinian, Greek, Turkish, Indian, and Spanish. I live in a tiny isolated town so restaurants are limited. The only chains here are fastfood and Chili's (yuck). The two places I enjoy here are both locally owned The Stock Exchange for dinner and The Blue House which is an amazing coffee house that has to die for fresh baked goodies. I'm from Canada - is there anything specifically a witchee might like that is only available here?Not sure What are your "fandoms" and would you like a t-shirt from TeeFury if an appropriate one came up? Doctor Who Do you have an eReader and if so which one?I have the Kindle app and ibook app. I use them from time to time though still find paper books more to my liking. Do you like candles, or tart burners, or something? If so, what's your favorite scent to burn? I use tarts love Alternative Breeding ( Think they are Voodoo something I still search them under Alternitive Breeding) because of their complex scents. I will burn any brand though if they have good throw. I love fall scents no sweet fruity or florals they give me a headache though. Marzipan? No I tried to like it, but just can't Would you be interested in washable/reusable muslin "paper" towels (basically muslin squares hemmed around the edge)? Maybe in some sort of box to put on your kitchen or bathroom counter? Sounds cool. Do you drink alcohol and if so, would you be OK with your witch sending you homemade infused vodka? Also, does your state allow alcohol to be shipped through the mail?No I am not a drinker. Is there anyone else in your house (kids, pets, partner) that would really appreciate a small gift being included for them in the switchwitchy haul so they don't feel left out? Not any more I am an empty nester now : ( . Thats why I am so excited about this years SW so I have something to look forward to at the end of the day. Since it's been mentioned several times, and I've also offered to nacho witch some, would you you like to receive wild rice and or maple syrup? I promise to include recipe ideas with the wild rice. Yes, yes, and yes. How cool fresh picked rice. I have 5 bushels of tomatoes sitting in the kitchen right now that are supposed to turn into red sauce tomorrow, so would anyone like a basic red sauce (spaghetti sauce) to make its way to them?Would love it If you get me (or a fellow Aussie, if there are any playing this round) as a witch or witch's minion, would you like to try some Australian specialties, such as TimTams (delicious chocolately cookies), Caramello Koalas (koala shaped chocolates filled with gloopy caramel), Australian native spices or anything like that?I have never had a TimTam but am dying to try, and please chocolate and caramel are always a yes. Also love, love spices If your witch is a knitter, crocheter or sewer, is there a particular type of garment you would love to receive (hat, scarf, wrap, cowl, socks, fingerless gloves, arm warmers etc)? Would love socks, a wrap, a scarf, or wrap. Some of your favorite artists? Classic and modern?Art deco and art noveau are two styles I love. I also am a huge Van Gogh fan. Modern I am just getting into but love rich, vibrant colors, as well as texture. If you could have an image or certain subject painted for you on any type of "canvas" (on a box, on paper, on a canvas, and so on) - could you point your witch to some of these images? I would love something art deco and art noveau, Doctor who, the weeping angel in the Metairie cemetery. http://www.asergeev.com/pictures/k/Weeping_Angel_New_Orleans.htm Is there a GC scent that's been on your list for ages but keeps falling off the bottom of your order because of the LEs? I would say, The Harlot's House, The Apothecary, Grand Guignol or Velvet. O Hey Witchee! I want to send you a delivery. It could be cupcakes from a local bakery, it could be a singing hugging bear-a-gram, it could be a bouquet of flowers. But it will be something that you need to be there to receive.a) Are you OK with "special deliveries"? *waggles eyebrows* Is the address in your questionnaire the best place to reach you for said deliveries?c) If the delivery requires a phone number (as say, some florists do) would you be OK with that information being tracked down by your Witch or asked of you anonymously? My daytime address would be work so not the one on my questionaire and sure my phone number is fine. Some delivery's would be cool, a singing one not so much. We are a university and my office is across from the tutoring center so they may not appreciate the interruption. What are some things you are OK with receiving gently used or homemade, and some things you absolutely do not want if they are gently used or homemade? I am cool with anything used or homemade (well underthings maybe not) everything else hell yeah. I'm about to be near a Lush store next week, is there anything you might like from there?Silky Underwear powder, T for Toes, and I loveeeeeeee R & B hair conditioner, Oh and Fairy Jasmine. Songs that you keep meaning to buy but never get round to it? I do not have an ipod : ( Movies that you love but forgot to put in your questionaire? I do not have a DVD player any more my daughter took it when she left, plus I rarely used it. Any favorite Bath & Body Works scents/products?I am not a big fan except maybe their pumpkin candles. Haus of Gloi is offering custom perfumes - would you like one? What would your ideal blend be? Yes I would love a creamy vanilla with a hint of spice and smokyness to it. Any Bath, Body or nutritional type items you would love to try from a Natural and Organic food store (similar to Whole Foods) that you don't buy because they are a bit too pricey?Chocolate Hemp Seed butter

I spent way to much on this, but for some reason had to have it. I am not sure it is a scent I will wear, but the nostalgia it brings back is well worth it. I do at first get that very strong ink from the bottle and while still wet. Then this turns into something that is a memory. The scent sort of reminds of a bookstore my mom owned. The newer books that still had that ink smell, mixed with the older books whose pages had begun to turn and had been handled by many along the way. I do not think of this as a perfume scent but a memory in a bottle. Some scents just bring us back to a place or time in our lives and this one does that for me. I am not sure I will keep the whole bottle as I think an imp just to take me back once in a while will be sufficient. The rest like a good book should be shared and loved by many.

OK I will dive in on this one. On me straight plum no other notes just plum. Not sure if this is me amping or just the way it smells wet and dry. I have it swapping because for me it is just to sweet and fruity. I so wanted to love this and maybe with some aging this might mellow on my skin.

Pink? I am not a huge fan of pink especially girly pinks and hot pinks Lemon? I am not a huge fan of any fruit flavored stuff, I do like lemon in candles sometimes. Fingerless mittens, here, please. Or gloves. I could really use a pair of leather gloves. Or a NyanCat or Fourth Doctor scarf. I could use anything from any Doctor love them all. The Nyancat scarf was adorable as well. I would love a pair of fingerless gloves. Do you like artisan oils and vinegars? Yes more oil then vinegar, but either is fantastic What are your opinions on traditional holiday cookie flavorings? I'm thinking anise and cardamom in particular. Cardamom is cool, anise is not my fave, but that being said I am up for anything different or new. Any crafty pursuits you've been dying to experiment with? Would you like a little kit of something you've never tried? Do you need any particular items for your new or existing stash? There are 100's of crafts I start, but never finish. I would love the stuff to decoupage (sp) a bpal box I have the pasty stuff mod podge I think just nothing else. See like I said I get great ideas and never complete. Bunny, could you use a 2012 calendar, and, if so, do you like big monthly ones or the page-a-day type? I really do not use calenders Milk or dark chocolate: I like both but prefer dark, just not super dark. Sooo. Yules. Those just happened. What are you interested in, Bunny? I did not order any decants this year to broke and xmas is coming, but many of the Frankenstein and Little Match Girl sound devine as long as they do not have an abundance of rose or strong floral. COLDER AND COLDER, Midnight Mass, and anything with oak, frankincense,or vanilla sounds good. Coin purses: I don't really use that much, except for the time I've been in Japan, because at least half of their currency is in coins, and cash is more prevalent than plastic. So, if I ever go back, I'd love to have one! If your fox were to knit something for you, would it be a lacy shawl or a pair of socks? A Shawl would be lovely, then again my feet are always cold surprise me Would anyone else be interested in a soap dish or something like that? I have no place to sit one my sink is blah and just sticks out of the wall and bathtub corners are to narrow. Are you a Harry Potter fan? If so, which house do you identify with, and why? Would you want knitted things/replicas/accessories in your house colours? Hufflepuff or Slytherin. Are there any Yules from *PAST* years that you're interested in trying? Including past winter inquisitions? I am not sure I love The Girl but no it is impossible, so any that are something you think I might like. Let's talk about fruit! Do you like dried fruit or h ate it? Like some but not others? Not into fruit How do you feel about cherries? Prefer the sweet or tart versions? Dried? Jam? Salsa? Hot sauce? BBQ sauce? I am not a cherry fan though the salsa, hot sauce and bbq sauce sound interesting. Bunnies! What is your general philosophy about patterns for accessories such as socks, scarves, and tights? Do you like solids? Stripes? Polka dots? Weird patterns like harlequin-type stuff? Any of the above? I love stripes and harlequin, polka dots not so much. Bunny, are you interested in anything from Geek Chic Cosmetics? I am not much of a makeup wearer Chile, yay or nay? I live in New Mexico so chili is something we already have a ton of. Would you rather have an early reveal, or would you prefer one close to the end of the round? That is up to you. Stuffed microbes from Think Geek I am sorry though they are adorable I am not sure what I would do with one and since I suffer from anxiety issues and OCD both leaning towards freaking out on medical issues I may not be the best candidate for one.

I do not know about anyone else but after answering so many of these I start to feel guilty. To me it seems I am greedy saying oh yeah I want stuff from here and stuff from there. Fox to be truthful the GC was enough. I feel absolutely spoiled already and am quite content. A question: reveal, yes or no? I will probably reveal and would like to know who to thank. Any favorite cuddly characters? I do not really have any place to put stuffed animals. Charity gifts? Either fair-trade type stuff, or virtual type gifts, like vaccinations or school supplies being bought on your behalf, or something along those lines? For something like this I would have maybe grant a wish on the wishuponahero.com site. Bunny, are you interested in tarts from Two Timing Tart? What scents, if any, are you interested in? Any of the Sunday Best or The Darkroom. As do Sex Kitten and Satin Sheets Do you need any holiday recipes? Is there something in particular that you'd like baked or made for you? And for those of you doing the no sugar/low sugar, etc. thing these days, how about savory things? I love savory things and sweet things. I am watching what I eat now, but take one day off a week and will get some carbs.recipes are always great as well. Does anyone have issues with gently used things like books, etc.? I buy almost everything used, even most of my daughters and my cloths come from the thrift store. Are you a big ol' nerd for any particular subject? Science, math, linguistics, etc? Or particular authors/fandoms? Doctor Who rocks my world. I am also a big Harry Potter fan.

Do you do a Christmas tree? If yes is it themed or specially colored or do you just have all different ornaments and such? Yes, we have a tree. Themed no not at all though I try to pick up are Victorian, that being said I have all kinds of other ornaments. Would you like a special ornament? I would really like that Now, a question of my own: I know some people are squicked out at the idea of eating things that other people make, or the thought of deep fried cookies sends them into cardiac arrest. If you were my fox, would you like to receive some homemade goodies, or would you prefer that your goodies came from the store? I am fine with homemade. Could you use a new mug? Yes I would love a big one. Would any Bunny like to receive Holiday serving bowls, trays, platters etc...? Winter/Christmas or Thanksgiving/Fall themed? No we will not be really doing any entertaining. much this year since we lost my sister this summer. Would you wear something like this if your Fox were to knit you one? If so, what color? I have all kinds of knit things in my ETSY faves under VintageTreasureChest if you would like to see ideas of what I like. Is there any sort of regional food/drink/treat you miss or have always wanted to try? I can't think of any off the top of my head, but if my Fox has a particular favorite, I'd love to try it! I love all trying new things both savory and sweet. Tim Tams. Yay or nay? Yay Socks! Slippers! Do you love them or not really wear them? If you love them, do you also love Sock Dreams? I love socks and slippers!! Sockdreams is so cool have never bought anything there, but my daughter and I lust over all the socks we usually wear shorter socks big calves but a couple of there knee highs are adorable I have several pair on my wish list btw love the Starry night, and toe socks. My lovely fluffy Snow Bunny, would you like a bodyscrub made by me? If so, what scent(s) would you like, if you had to think along the lines of essential oils? And would you prefer sugar or salt? A dryer scrub or one that's more oily/moist? I like scrubs and like them in between super oily and dry. I am not sure if you can do these with essential oils, but I like Frankincense, Vanilla and french oak, any spicy vanilla really. Dear snow bunny, do you like candles? if yes, then what kind? scented (what scents), unscented, what colors, do you like them plain/painted on the outside/with decorations attached to the surface/sculpted? I usually use tarts though my tart warmer is getting ragged. I prefer non-floral or non-fruity scents. I would love Bayberry anything I can never find it and it so reminds me of when I was little. New question: talk to me of coffee. Whole bean? Ground? Flavored, not flavored? Decaf, whole caff? Favorite roasters? Drip, french press, keurig? BRING ON THE TEA? I love tea prefer decaf, but do drink non-decaf. I would love to fins some orange-ginger white like Trader Joe kind I got in a swap. I need bags I do not have a little thing to brew the tea with. Who else here loves or would like to try Obsessive Compulsive Cosmetics? I think they are a little to young for me. Have you tried anything from Cocoa Pink and if so, what products and scents do you like or would like to try? I would love some of the creamy junkets in any gingerbread or spicey bakery scent. Anybody into nail polish? Any color or formula preferences? I do not wear nail polish If you found a $50 bill on the ground and were to place a Lab order, what would be in it? (And shipping is free through the magical BPAL unicorn!)Halloween Vegas love this scent and have not got a bottle, but would love one. Some O or hair oil waiting on a decant to see if it works for me. Also what do you think of little soaps? I know most people don't use soaps nowadays but I love the chocolate/vanilla/cocoa/butter/sugar combo scents that I see at beauty stores.... I do not use guest soaps Is there any particular holiday DVD that you don't have that you would like to own? My dvd player is broken How do you feel about superheros? Are you a Marvel or DC fan? Do you have a favorite hero? I am not really into comics Would my bunny like anything in particular from Lush? I do have access to an actual Lush store, and also wouldn't mind ordering retro items online. I love their R&B hair stuff and Fairy Jasmine bath bomb Would you like a Paintbox from Paintbox Soapworks? If so, which scents? Gold, Frankincense and Myrrh sounds fantastic as do the old masters paint set. Just had one from my wonderful Witch, so, no thanks! Do you have kids (or kid-like pets) who your fox may want to take into account, either in terms of a little extra goody or simple safety? 17 year old daughter How do you feel about honey/beeswax? Would you like any? I like honey but actually have a lot. Would always love something very unusual. Not sure I would use beeswax Are you a Trader Joe's fan, who either doesn't have a store nearby or just loves their stuff and has a wishlist? I love Trader Joes, but have not been in years so am unsure what they have now days. The Paintbox Soapworks Yules are up, or at least round one is (updates coming throughout the week). The ones I would love to try are up a few questions If I were to place ONE LAST Weenie order, (uh, which I will) what would you want me to include for you? I would LOVE Halloween Las Vegas Will you be away for any part of the round? Not going anywhere. Anyone else with an Etsy store and a member of Tradeaholics (or you could join) and interested in bartering for gifts for their bunny? Everything in my shop is up for trade. I have an etsy heartlist found here http://www.etsy.com/people/VintageTreasureChest/favorites?ref=pr_faveitems_more but no store If your fox/bunny were to gift you with a giftcard from anywhere, as in any store food wise, music wise etc. what giftcard would you like?Barnes and Noble,Sockdreams, maybe Lush. If I were to send you chocolate is there anything I should avoid as in nuts, cherries etc.? Also, what are some of your favorite holiday candies? I am not big on fruit in my chocolate, also no bacon. I also perfer darker chocolate. Does anything from FusionSweets interest you? Sea salt, lavender, green matcha caramels Interested in anything from the Elements and Artifacts Yule update?Yes, but their items are more then I would want to spend on jewelry, not because I do not love them just wouldn't want my swappee breaking their budget. I live in the city of the chicken wing. If I were to send you something savory, what's your heat tolerance (or sweet and heat for that matter)? Medium yet buffalo wings are not my thing sorry How about mulling spices? I do not like mulled cider much. Groupon for Moxie Nouveau! Dear Bunneh, is this something that would interest you? They have some nice sounding scents. I though have such a time getting a scent to last on me that I would rather try them first before committing, plus I always say oh that scent sounds like it smells so good only to find out to go crap what did I do when the bottle arrives. Are you Nano-ing this month, bunny? If so, how would you feel about merch/donations to the cause? I am to busy writing in my two litriture courses this semester to even think about it. Donations to any cause are always great though. Do you like/need boxes for perfume/knicknacks? That would be nice. I have imps in a little cheap ammo box which works great, but would love something for my bottles. Coffee or tea? With caffeine or without? Flavors (if so, what?) or no? Whole bean/ground/loose leaf/bags? Tea and hot cocoa ,I prefer decaffeinated or herbals in tea. Bags are great I can carry them to work to make tea in the mornings. Do you have a strong preference for any sort of bath and body product brands (i.e. etailer/etsy type cos, department store/specialty brands like Lush) or are you cool with anything that doesn't smell like Bunnybane? I am not picky as long as it smells good. I do like a nice body powder as long as in does not smell real floral or fruity. I know seems odd, but the one I have now is from Moona Lisa and smells like really expensive head shop.

mojomomma replied to Deceitfuldescender's topic in Halloweenie

Love, love, love this scent. I was worried I would get to much of a wine or cigarette scent from this I do not get any. I get a beautiful sweet and creamy, but sexy scent. I love snake oil, but for me it does occasionally get to strong. This little beauty takes my snake oil and makes it a softer, silkier work of art. I only ordered an imp in a decant circle, I am going to try and swap for several bottles of this it is amazing.

Thank you for the suggestions I like Morocco and just reading the description of Palles Athene I think I would like it. Sheol I am unfamiliar with, but am going to look through my imps and if I do not have it add it to my wishlist. Again thank this was fun.

Hi there witch I hope your ninja stalking is going well. I apologize for being a bit of a wet blanket at times. This past few months has been a rough period in my life and some days it just totally overwhelms me. Due to my anxiety issues I have no one in real life to talk to about stuff like this, the few people close to me are the ones I need to mentally support or protect. So I might dump it here as its easy and I can be the quivering bowl of insecure, sad, self-conscious jello that I really feel like sometimes. OK now back to the fun. I said this on the thread, but there are so many pages I just want to make sure you realize I expect nothing fancy or expensive. I am a window shopper everything I like goes on my wishlist as you never know I may meet someone who will have to buy me goodies or win the lottery. If you are crafty I would be thrilled what ever amazing things you might create. If you are not crafty garage sales and thrift stores are my normal place to shop. My entire wardrobe is almost completely second hand. OK my scent wishlist has quite a few very rare scents. I do not expect them from you, again it is just what I do with wishlists.I tried to put some easy to find LE's as well as general catalogue on there as well. I really have the most difficult time picking scents so would love some help with imps from whatever company you may have lying around. I also am trying some of the new weenies and somewhere posted some Arcana scents I would like to try. I think the most important thing to say though I may seem a flake and yes I am one, but one who is so very thrilled to have someone take the time to do something special for her; you cannot imagine how much I appreciate it. If you are crafty I am VintageTreasureChest on ETSY so you can see what crafty things I like. Oh I love foreign newspapers especially Asian or French I am learning decoupaging or am at least messing around with it and want to try somethings with newspaper. I also love really old magazines from the 1900 to around 1940's. especially if they are over-sized I live in a small town, but sometimes find them at garage sales. So if you happen to see any, maybe you can think of me. Anyway I just want to thank you for taking the time to think of me to my witch. .

interested in anything from Lush? Yes love R&B hair treatment and Fairy Jasmine bath bombs. As for my hair it is so long and thick but has a tendency to frizz so always looking for something toput in it, that is more natural but gives it shine and control. Would you like to get an overload of jewelry from your witch - I o not mind a couple of pieces I just do not wear it often. I never wear earrings, Necklaces with unique and different pendents I find some of the steam-punk interesting (and seem to be repeating another question here)especially the lockets. I have a larger wrist and prefer cuss style or looser bracelets. Can you sum yourself (whether it be personality, life's goals, ethics, whatever) in 10 words or less? Love all, trust a few. Do wrong to none. William Shakespeare How about little bottles of booze? Ya wanna? What kind? No What are your views on fudge and brownies? (Also, if you live in a warm place, where the fudge might melt, that'd be helpful to know. Or, if you're diabetic and fudge is death, that'd be useful to know, too.) OMG love them both, though fudge is better sent in November as we are rather warm here. Also, what about mochi? Love it, hate it, baffled by it? What is mochi? OK off to google. Oh OK I love to try different things, especially sweet ones. i also recently discovered red ben paste and now that I have looked mochi up would say yes yummm Anything from the update ya'll are liking? BPTP UPDATE Crypt King I know though tried to grab one, to me it is just to rare and would absolutlely not expect it. There are a few thing Samhein Soap as did not get the oil and it seems to be a me type of thing. Pumkin Stout Soap and a useable size decant of the bath oil just to see if I like bath oils.Both the new oils maybe decants. Does anyone like kimchi? Sorry no Would you be interested in a sample box(from somewhere like Birchbox or loosebutton)? Sure why not You have to place a Lab and Trading Post order. Right fuckin' now. No spending limits. What do you buy? One of everything literally, but if I narrowed down I guess it would be the following yet so much I have not tried WITCH-CURSED CASTLE PALLAS ATHENE HYGEIA LA MANO DEL DESTINO EL NUEVO PURITANO SAMHAIN 2011 PUMPKIN LATTE 2011 AUTUMN CIDER ARAW NG MGA PATAY THE CHANGELING SENTIMENTAL INITIATION Wilf MOUSE'S LONG AND SAD TALE GNOME for daughter ELF for daughter SNAKE OIL SOAP\ FAE FOREST spray Paintbox Soapworks - anything you're interested in, in general or from the latest update? The Old Masters set sounds fantastic I love almost every description in there. Do you guys have any sports that you follow obsessively? How about favorite teams and/or athletes I like Liverpool Football Club. How do you feel about notebooks/journals/stationery? Anything you need or particularly like? Does confetti/glitter make you angry or fill you with glee? It means I have to vacuum. Fabulous witches and witchees, perhaps you all could note of you've received MeiLin's goodies? Or if you want? I am not sure what they are? How do you feel about stuffed animals/plushies/general soft, cuddly things? If you like them, what kind of animals would you be interested in? Not my thing how interested would you be on somewhat personalized bottle cap labels? Like these that I did? Yes would love bottle lables When you're miserably sick (*sniffle, cough!*) what are the things that comfort you the most? Good hot chocolate with chili and a yummy homemade vanilla marshmallow or if I am really bleh 2, A good book, and a pair of warm fuzzy socks. What constitutes ultimate luxury to you? (go crazy!) A stress free evening which sadly I have not had in a very long time. What do you really NOT want? Fruity scented items or black jelly beans I am good on anything else my dear witch sends me whether it be a thrift store find, a home made treat, or diamonds and gold (not really) but you get the idea. September 13th How would you feel about kitchen towels and other similar household objects, if they are pretty or a souvenir? they do not even have to be pretty I just can always use towels and there are some cool ones that have robots and bicycles even mustaches. How did you dress up for your last party or compulsory-formal-dress occasion? I probable didnt go but chickened out at the last moment Do you enjoy puzzles/riddles? (Cryptograms, Sudoku, Crossword, Jigsaw, etc) No they make me tense Witchee, would you be interested in having a special tea cup/coffee mug/glass to drink out of? Would love it September 12th Would you like to receive e-books? And if so, in what format? Sorry I prefer to read the old fashion way If you have kids, would you be interested in getting things for them? And if so, what are they interested and what sizes are the wearing now? My daughter is 17 she likes things with old fashioned typewriters on them lol other then that even AI am afraid to buy her anything she hates to wear a trend everyone is wearing. She loves thrift store and 50's cardis but is plus size and we can never find ones that will fit her at the thrift shop Would you be interested in a felted handbag? Do any of these styles appeal to you? http://tinyurl.com/3o2epzl (there's at least one guy-friendly style, too!) OMG I love them all but usually carry a funky style messenger bag or shoulder bag so all of those are great so longer straps are my style and the ones the guy is carrying with the circles. heck I just want one of each. And my daughter would love these with the long strap to Are there are patterns, motifs, etc that you especially like?I like art nouveau. Designs from India Witchee, would you be interested in having a special tea cup/coffee mug/glass to drink out of? If you're a tea drinker, is there any specific tea you would like to receive, not just the kind/flavor but also the type/packing--i.e., tea bags, loose tea, compressed, etc? bags I am horrible with loose tea I tried an mandarin green tea and it was yummy, but I cannot find any here. I also like green matcha powder for tea. and any decaffeinated black tea. September 11th I am fond of the thrift. Do you mind lightly used goods? Please be specific! For instance, I'm a little squicked by used clothing, but I don't mind any other used goods (i.e. books, glassware, games, DVDs, whatever.) I buy most mine and my daughters cloths at thrift stores as well as I am as have mentioned a funky purse junkie. Do you have an Etsy shop? Do you know of any Etsy shops that are Switch Witch friendly? No Would a gift or a postcard from Disneyland make you squee with delight or puke into your mail box? It would make my daughter squee if it was little mermaid related she loves, loves little mermaid even at 17 what are your favorite types of Halloween candy? I do not have a favorite as I am a chocolate snob and am not into other types of candy except caramel, oh and the occasional laffy taffy Do you prefer soap or shower gel? Please give examples of your favorite scents or brands. I love etailer soaps and gels both in rich dark scents, chai tea is also a fave How do you like your chocolate? For example with nuts, mint, peanut butter, caramel? I love chocolate with sea salt or chili. Beads! Do you use them? Would you want some? What sorts of beads do you like? No I do not have the time Anyone here like caramels? Sea salted caramels?!?! OMG sea Salted caramels are my favorie Would you like a hand dyed or hand painted scarf or wrap or other item? If so, what colors/designs/fabrics do you like? I would and am open to colors just not to pastel or girly This was a question before, but does anyone here like stones? Just pretty polished stones for use in whatever purposes? I like stones And another question; anyone like anything in particular from Think Geek? OMG yes, yes, yes as a matter of fact I have some stuff on my amazon wish list (Dr. Who Stuff Pinterest, do you have boards you want to share or are you following anyone with great boards you want to share? no September 10th are you interested in anything from the Villainness Bad Apples update? No I like their Jah Mal (SP) scent in stuff though What are your top three "I want to try them but I think I'll never get to try them" (or, "I've tried them and I want moar moar moar, but I don't think I'll ever get any") scents/bath oils/sprays? Never tried Pumpkin King Storyville Crypt King More,more Black Temple Burlesque Gypsy Queen Pumpkin Queen Is there a particular artist and piece that you would like a print of? If so, what is your max size that you could spare on your walls? I like Louis Icartand and all art nouveau I can pretty large as I am just finding pieces at If you are in to beauty and makeup related stuff, what kind of stuff do you like? What is your skintone and hair color? Are there any beauty products you've wanted to try but just never purchase? Good Mascara that does not me look like a raccoon with out having to use dynamite to remove. Are there any CDs/Albums you've been wanting but haven't bought yet? What format do you prefer? (i.e. mp3, actual cd, record, etc) I do not have a cd or mp3 player Are you going away for any part of this round? Just a weekend in October Would you like to receive a mix-CD from your Witch? See Above If your witch were going somewhere on a vacation during the round, would you want a little souvenir? Sure why not Do you enjoy any outdoor activities? Do you have a favorite form of "exercise"? Yes checking the mail. Actually I do jazzercise. Any witchee's with a ravelry account have any favourited patterns that cost money that would be a welcome gift? No account Do you work/study at a desk and enjoy interesting or cute office supplies? Work and would like interesting things. Witchee, are you a fan of musicals? If so, which ones? Rent and Wicked Do you wear t-shirts? Are there particular things you like on them? Would you like one designed by your Witch? And, if you don't mind saying, what size t-shirt do you wear? I live in T-shirts and yes big girl and I wear an XL How do you feel about pumpkin scented things? Not perfume related, but soap, candles, etc.... It is one of my favorite scents Has anyone else heard of or does anyone else love Glamourkin? No, they are cool though. September 17th Are you looking for a certain kind of DVDs to spruce up your collection right now? I do not have a DVD player mine died a couple of weeks ago. Does anyone like postcards? Is anyone willing to be a Nacho witch for postcards? I like post cards and will be a Nacho Witch for postcards. ( I live near the Carlsbad caverns and I think we have several bat postcards available here. Anyone going to see any good concerts this fall? Do you like Star Trek? Original TV series, films, spinoff series, etc? Favorite characters? I watched but not a fave Witchee, would you like a framed photograph and of what? Something unique and different graffiti maybe or a beautiful piece of old architecture September 16th Are you more prone to order out or cook at home? Would you be interested in cookbooks, kitchen utensils, and the like? If so, anything specific? I cook at home rarely use cookbooks as I sort of invent and improvise. I would love a pestal and mortar thingy. Also a citrus zester is something I occasionally need , but do not have New question: How do you feel about maple syrup? Love How do people feel about little pocket shrines, maybe something inspirational/motivational to keep in their purses/backpacks/whatever? (Like these: http://www.art-shrin...cketshrines.htm) I think they are adorable but would be destroyed in my purse in about 10 seconds. Do you like Star Wars? Original Trilogy? Prequels? Spin-offs? Favorite characters? Its ok again not not a huge fan Do you like beef jerkey, I know some may be vegatarian, but where I live beef is a staple and beef jerkey abounds. If so do you it really thin, hard and crunchy or thicker and softer. (OK that borders on obscene)- I like my thicker and softer, Midwest bar B Q supply company makes the best no preservative jerky my faves are hickory, mesquite and their yummy pepper jerky Also do you like or racier ecards from time to time and do you need to be warned if something may be not safe to open at work. Yes like fine, but need warning Doctor Who? Yay or nay? (please don't make me cry by saying nay)YAY< YAY< YAY just look at my amazon wishlist. I have a couple spare Doctor Who stickers. If my witchee is a fan, would they like a couple Doctor Who stickers in their package? Please and thank you. Anyone love Buffy/Angel? Watched used to really enjoy, Spike though much hotter then Angel, now days though not as much into unless I need a hot sexy British vampire fix. How would you feel about gummies? Like, gummy bears? Gummy werewolves? Gummy vampires?I do not like gummys in candy I pretty much stick to chocolate, caramel, peanutbutter type of things. How would you feel about a totally original Gela-skin for your laptop/iPod/phone? Stickers? Decals? I only have a phone an HTC EVO, but they are cool and I like them Since this is a Halloween round, what's your Creepy threshold? Are you a cartoon bats and smily pumpkins person or a skulls-and-bones the-dead-are-rising kind of person? Are your fairytales dark or Disney? I am OK with dark fairy tales, not so much really, scary, slasher stuff. Though I do watch zombie stuff with daughter who like zombies I just cover my eyes during the gross stuff. Are your ears pierced, Witchee? Do you have any other piercings? Would you like to receive any items of jewelry for these piercings? No on the piercings. How do you all feel about Whoopie Pies? Please LOVE THEM Do you blog? Would you like a header for your blog, a layout, etc? Would you be interested in a handmade bookmark? Sure do you like chex puppy chow or muddie buddies (ingredients: semi-sweet chocolate chips, PB, vanilla extract, powdered sugar, chex cereal)? would you want to get some from your witch / nacho witch? Daughter and I both love this How would you feel about receiving a Groupon deal for something in your local area? If there is anything you WOULDN'T like, mention that also. I live in the middle of nowhere so I can only groupon occasionally if I can use it at an online store. do you like real sugar skulls? Things with sugar skull designs? Yes I do. Who here adores meringue? Me

OK I really cannot do any recomendations, but could sure use some. Though I appear out going and friendly at work I suffer from social anxiety though and so am a big fail in socializing with others,I am trying though. I am often the rock in my family and am described by others as caring and sweet. My favorite town so far is San Francisco. My daughter and I took the greyhound over springbreak and spent a week in a youth hostel. We did not have a ton of money, but we loved just walking ecerywhere. Haight Ashbury and China Town were huge hits, as well as the thrift stores both in the Mission district and the Haight Ashbury Good Will. I cannot stand to eat fruit, but love veggies and believe spices are mannah from the heavens. I am a Dominant in relationships, yes I know at odds with my anxiety issue, but also am a bit of a sadist. I enjoy causing pain, but only to those who consent.I am a boho type of girl with a love for the quirky and unusual.