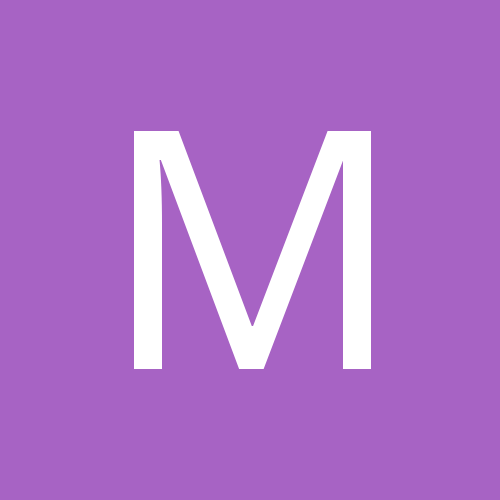 Content Count

1,334

Joined

Last visited
About melrose
Rank

obsessive precious hoarder


Birthday

02/23/1952
Contact Methods
ICQ
Website URL

http://Jennifer.Cherry@chron.com
Profile Information
Gender
Interests

Astrology, reading, being outside (especially at sunrise and sunset), the Web, especially Television Without Pity. Don't visit this web site unless you want to laugh so hard you pee your pants.<br /><br />AND . . .the lights of my life, my grandsons, James Quincy, called Quin, born 5/3/05, Samuel Chandler, called Sam, born 8/4/06, Mitchell Dean, born 2/9/2007, Andrew Tatum, born 2/8/2008, and John Aloysius, born 8/12/2009. Where the heck are my granddaughters? I wanna buy cute little girl clothes!

Mood
BPAL
Favorite Scents

Antique Lace, Aureus, Bathsheba, Black Opal, Cathedral, Dana O'Shee, DEE, Hunger, Kabuki, Les Infortunes de la Vertu, Lust, Omen, Ozymandius, Perversion, Ravenous, Sed Non Satiata, Umbra. Notes I love: Dirt, Tobacco, Leather, Patchouli, Sandalwood, Myrhh, Woods, Citrus, Parchment, Cinnamon, Linden, Rosewood, musk, Ashes, Cherry. Notes I dislike: Licorice/Anise, Pumpkin, Nutmeg. Notes that don't like me: Clove, Almond, Vetiver, Tuberose, Lily, Ylang-Ylang, and, sadly, cinnamon.
Astrology
Astrological Info

Pisces sun, Aquarius moon, Capricorn rising, Mercury in Pisces, Venus in Aquarius, Mars in Scorpio, Jupiter in Aries, Saturn in Libra, Uranus in Cancer, Neptune in Libra, Pluto in Leo, North Node in Pisces, Part of Fortune in Sagittarius. Water Dragon with Tiger Rising.

Chinese Zodiac Sign
Western Zodiac Sign
Herbs and peppers - now waiting hopefully for the fruit, but it disappears into my skin before that can happen. Damn.

In imp and on, wet: Lovely lilacs and a hint of lemon. If only it would stay like this. Drydown: All the other notes come out. All at once. There are so many of them that I get only a ''it's okay'' vibe. Pity.

So this is copal resin? I need much more of that note! This is so wonderful, a touch too manly on me, but I'll really enjoy the imp. I am now on the lookout for anything containing copal resin.

God-awful horrible on me, and I don't know why. I love all musks, love grapefruit, and can't imagine that strawberry leaf would be the reason for the super-sweet, nausea-inducing smell I'm experiencing.

I am so in love with Coyote. It's a soft, amber, musky, woodsy skin scent. The only thing keeping it from being perfect is that it is SUCH a skin scent that I have to slam my nose into my skin to get a whiff no matter how much I apply.

First on: strong coconut with a trace of spoiled milk. Near drydown: completely morphs! Cool water with a touch of muguet de bois - love this. Far drydown: have to put my nose against my arm to smell, but it's lovely, soft, sweet, and deep.

In imp, and on, wet: cedar and smoke (I agree with the previous poster who said it's the cedar wood, not the needles). Near drydown: dead ringer for my Daddy's aftershave worn when he was young and healthy. I love this part. Far drydown: very faint, fresh and slightly sweet if I bury my nose in my elbow; doesn't last.

First on, wet: such strong vetiver that I feel momentarily blinded and short of breath, thankfully reined in a bit by a strong, fresh pine, not the juniper kind that makes me nauseous - not washing off because of the pine. Near drydown: still only the 2 notes, but the pine has more firmly clamped down on the vetiver. Now wanting to see what happens later. Far drydown: Wow, what a change! The vetiver and pine are faintly in the background. There is a strong scent of smoke and cloves, with a touch of musk. This is lovely after a few hours, but I probably don't want to revisit the first 2 stages.

I third or fourth Dee. I love Cathedral for its resins, also. My spreadsheet lists Cathedral as ''a less complex, less sweet Dee''.

First on: clove -even though it's not listed, that's the strongest of the many scents I am experiencing. Clove, grounded by something earthy, maybe the amber. Drydown: a wamr, yummy skin scent. I love this, just with it didn't fade so quickly.

This is horrible with my skin chemistry - smells like some sort of decaying non-human something. I suspect my skin really dislikes melon.

Rancid corn chips - had to run to wash off - soap and water didn't do it, had to use alcohol. Horrific.

In imp, and on, wet: beautiful sweet cherries. Almost immediately thereafter: Hurt, burn, itch! Must wash off immediately! The thing is, almond doesn't always do this to me. I am very confused.

melrose replied to absinthetics's topic in Wanderlust

In the imp: Caramel corn. First on, wet: Caramel corn next to a river. Drydown: soft skin scent. Nope, not for me.

Add me to the list of ''it's only rose - where's the leather'' complainers.