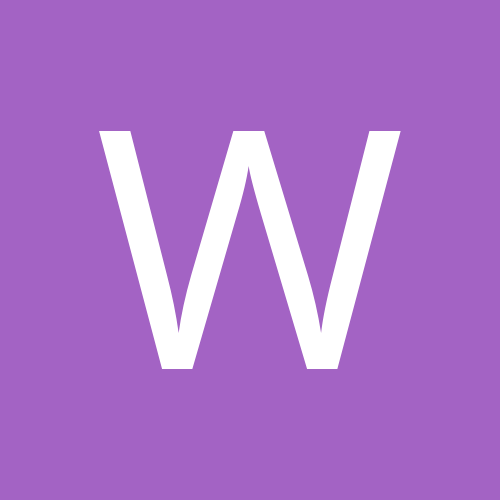 Content Count

710

Joined

Last visited
About wichapi
Rank

<b><font color='#0000ff'>BANNED</font></b>

BPAL
Favorite Scents

SERIOUS allergies in household to patchouli & geraniums ("Malice" = malice) Scents: Arabian Nights (unreleased- not TAL,) Bengal, Black Orchid, Cold Moon, Come To Me, Darkling Thrush, Ice Queen, Old Morocco, Queen of Diamonds, Raven, Snow Maiden, Storm Moon, Sugar Skull 2004 (epitome of Mexico,) Sybaris, Tempest, Thunder Moon, Wolf Moon 2004, Xiuhtecuhtli ... so far. Favorite notes: spice (cinnamon, etc,) Oud, sharp honeysuckle, crystaline musk, cucumber, tea, citrus, grass, sweetgrass, desert/high plateau sage blossom, high plateau cedar, aztec jasmine, teaberry, orris, buttercups, violets; Woods like pine, redwood, rosewood, teak, cinnamon bark...
Astrology
Astrological Info
Chinese Zodiac Sign
Western Zodiac Sign
This comes off initially as very ethereal, but hardly dark night with a sliver of light; more like the crescent moon vaguely seen during the day in a vivid blue sky. Maybe it's the white ginger or the lily, but there is a sharp sour razor-edge of decay that surrounds the deep, soft, and comforting aura of cucumber, orris, purple hyacinth, and night blooms. With wear, it becomes less bright – then disappears completely within an hour, which is more than disappointing since the dry-down had me obsessively sniffing my wrist. What a shame. It goes bye-bye.

I love all of Beth's ambers, foody or not. This is a "not foody." But it is so similar to so many, it's hardly remarkable except for the almond flower – which I could have done without. It tends to overpower the calamus sweet-flag which was probably the finer counterpoint to the heliotrope. The latter does tend to dominate on the dry-down, but it's not really worth the wait for a little time as the scent lasts.

Ohhhh rats. I suppose that back-splash of salt is necessary to the theme, but maaaaan does it ever spoil the overall silkiness of this otherwise fabulous blend. I get the sea-greens and melon-like aromas with a touch of the primrose underscored with sweet honey... but the salt is so heavy it completely overpowers everything else like a rip-tide, nearly to the point of making me gag. Off it goes.

Earth, pine, brackish water, moss, eucalyptus (?), and a splash of sugared green tea. Makes me eyes water a bit until the menthol dies down. Good to wear when my nose is stuffy... after Lydia.

Okay... I'll take everyone's word for it, but I don't get gardenias at all. Rose, sour-cream accord (as my skin turns it,) maybe some musk... But for some reason, I'm picking up... is that redwood? That would account for the mixture of spice and wood I'm detecting. I think Lydia totally messed with my sniffer. I need a nose crutch.

I'm getting the sharper edges of paper-whites, honeysuckle, and jasmine... maybe a touch of white lilac and/or white wisteria under these, and a tiny hint of vanilla'd violets waaaaaaay down at the bottom. Lydia comes in hissing, spitting, and clawing, and then goes all soft-paws in about 10 minutes. Within 20 minutes - She's G O N E! I mean not even the slightest trace of tracks after the initial assault on the senses. Not my scent to start with and glad it disappeared. Off to pamper my nostrils with The Raven.

Cancer is a very soft, moist green scent gently supported by mellow florals. Absolutely lovely! The scent is also strangely comforting. I don't know how else to put it. And, as with most lovely things, one would like it to stay for awhile. But so far my skin drinks it up, and it doesn't seem to have much throw or staying-power. This seems to happening a lot with me lately. Whether it's the oils or my skin chemistry, its becoming expensively irksome.

It takes a while on the dry-down but The Lantern Ghost of Oiwa (Salon) comes close to Tamamo-No-Mae.

Okay... I hope I am not the only one with the "Blues" about Blue Moon? I was truly hoping for a resurrected Blue Moon or at least semi-revisited. Yes, Blue Moon 2007 is fresh, lovely... and nowhere near what the original was. Plus, I had to apply it twice within an hour just so it would hold for an hour. A bit expensive when one must use twice as much for 1/4 the length. Perhaps it's a component availability issue? I seem to recall that the oud (wood aloe) was the rare and expensive ingredient last time, cited when so many of us were clamoring for a resurrection. This time it seems slim on that oh so delicate strawberry leaf/cucumber/buttercup balance as well. While it's very pretty, Blue Moon 2007 is not for me. Next time, I'll look for that magic word "resurrected" to avoid being disappointed by own expectations.

Good ol' HOD! Lace it into Thanatos, and you've got a nearly dead-on Gypsy Queen.

wichapi replied to edenssixthday's topic in The Salon

Absolutely what everyone else has said, glorious-beautiful-lovely-awesome-quiet... Yes, it is light and airy, but there is something deep along the edges and supporting it. It seems to fade away completely, then - when least expected - a puff of scent is released, lingers, then fades again. This phenomenon continues to cycle for quite sometime... Kind of like - well, gee - a ghost! I was happy to rediscover this in my BPAL chest. I agree that its perfect for spring, but Lantern Ghost of Oiwa is also early morning mist or the beginnings of evening fog. Another distinction is how the brighter notes are prominent in the day, and the deeper notes dominate in the evening. So the only word I can add to the aptly descriptive mix is elusive.

Fickle is RIGHT! First its rose, then its plum, then honey glazes over it all, and yep - there's that smoky, sedate spice quality drifting over a soft vanilla purr. But something here keeps a sharp edge I'm not sure I like... peony sweetness? Lady Luck Blues is very beautiful. I'm just not goily enough to wear it. As with Bad Luck Woman Blues, writer/composer/artist of "Lady Luck Blues," Bessie Smith, wasn't credited in the description... And I just can't let Bessie go overlooked, y'all. ETA: Found the credits for this at the end of the lyrics in "Shiny & New" section. Thanks sookster. Good to know, hard to find.

I was soooo disappointed by this one. I lovelovelove the Blues!!! Foody scents just don't work on me or appeal to my nose, and the caramel just all the other notes. Also, I noticed there was a little oversight in the description regarding mention of the writer/performer of "Bad Luck Woman Blues," Papa Charlie Jackson... one of the early greats from the deep, dark south. Just a thang I have about crediting artists. ETA: Found the credits for this at the end of the lyrics in "Shiny & New" section. Thanks sookster. Good to know, hard to find.

Mama Ji stands squarely between Arabian Nights and Gypsy Queen, imho. On my skin, AN is a bit sharper and GQ is a bit more floral. Mama Ji is equally exquisite as these rarer oils and far more available.

I accidentally discovered that when you layer Poisson D'Avril over Minotaur, it smells almost exactly like Gypsy Queen but w/o the carnation. I suppose if I added a touch of Hod, the three would create a dead ringer. Lovely!