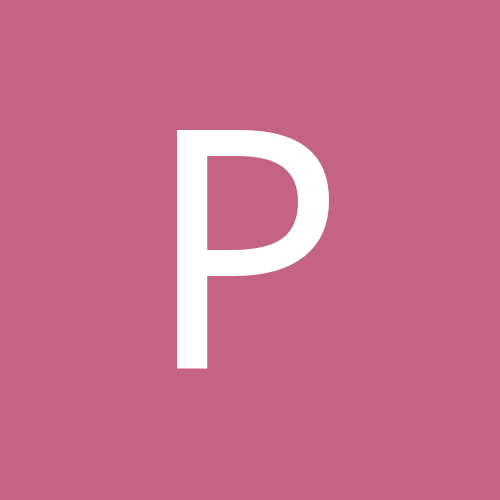 Content Count

710

Joined

Last visited
BPAL
BPAL of the Day
Favorite Scents

Bastet, Alice, Somnus, Dorian, Yew Trees LEs: QoC, Chaos #272, Carnivale, Snow Bunny General: amber, carnation, most musks, warm vanilla, the smell of fresh rain, coffee, berry scents Good notes so far: carnation, dragon's blood, musks, amber, mint, chocolate, myrrh, patchouli, orange No-no notes: predominant roses, veviert, civet, lemon Questionable: coconut, lime
pensive replied to inkmonkeys's topic in Suds

I used to not be so much of a soap bar gal - gels for me, thank you. But then by experimenting with various e-tailers, I fell nicely into the habit. BPAL soap? I'm on it. As many others have noted, the packaging is gorgeous. This is a bar you unwrap, not tear into, just so you can see the inside exemplifies the same quality devotion and attention as the product itself. Dorian immediately became one of my first BPAL loves and no matter what mood I'm in, always hits my top five favorite scents. There wasn't much doubt I was going to like the scent of the soap, but even good scent can't help a bad soap. I am pleased to report Dorian is definitely not just a "good" soap - no, it is an EXCELLENT soap. My main concern with this soap was wondering if the scent was strong enough. It is. It could be turned up a notch, but then it might start to interfere with after-shower scenting. Besides, if I want more Dorian I just have to go reach for that bottle. The soap is appropriately bubbly, makes the shower smell gorgeous, and is overall more smooth than other soaps I have tried. I love it and wouldn't hesitate to get more. I also wouldn't mind a Dorian shower gel or lotion (hint hint). If you're wavering about it, don't. Don't make the mistake of letting this run out and you potentially missing out until a new batch is done.

Have right here-now (italics are what I find are becomming 'signature scents' I want to always have on hand) Alice Baneberry Bastet Bengal Black Opal Block Buster Blood Amber Chimera Clio Dorian Dragon's Blood Frumious Bandersnatch Hecate Jazz Funeral Medea Neo-Tokyo Ozymandias Prague Somnus Tenochtitlan The Pool of Tears (on order) The Raven Yew Trees My pile of "rares" (LE/Lunar/TAL/etc). Not for trade or sale. 13 Bastet's Laughter (TAL) Beaver Moon Beltane (on order) Carnation SN Carnivale 05 (CN) Chaos Theory II CCLXXII Cthulhu * (SiA) Corazon (.5) Despair Devil's Night Dragon Moon (on order) Dreamland (DIMV) Enraged Bunny Musk (on order) Fruit Moon Graveyard Dirt Haunted Palace Hellion Hexennacht Holiday Moon Jacob's Ladder Kunstkammer (CN) Lion Heart (TAL) Mercury Miskatonic U (SiA) Monster Bait: Closet (on order) Monster Bait: Underpants - April Fool's Scent (on order) Monstressor Parlement of Foules Queen of Clubs Red Phoenix Salamander Samhain 05 Spanked Spooky Snow Bunny Snow Moon Three Witches White Light (TAL) I will most likely decant things with a * if you have something I like in return. No *, no decants, sorry. Please don't ask, I'm a nice person who hates saying no. Had, but swapped or sold (for various reasons) Storm Moon, Milk Moon, Eggnog 04, Kingsport, Pink Moon, Tulzscha, 21, Black Opal (5), Jack (10), Alone, Spirits of the Dead, Numb, Lick It!, Pink Phoenix, Night Pavilion, Red Lantern, Snow White 05, Smut, Blood Moon Gifted Midway, Salamander, QoC, Dragon's Milk Need to get The Lion (5) Should get a scent locket Eventually No season marked: Red Queen (5), Alagea (5), Katherina (5) No season listed: French Love (5) Has No Hanna (5) Temple of Dreams (5)

Yeah, yeah. Mundane. Interested in with somewhat of a priority Hamptons Panacea: Detox ** Panacea: Lustration ** Penny Dreadful Undine Hymn to Prosperine Drink Me Eat Me King of Hearts Mouse Tale Tweedledum ** Priority scents! Most likely accepting list Cat friendly scents: Alice, Medea, Dragon's Milk, Miskatonic U, Somnus, Bastet, Kunstkammer Catalog Scents I want to try at some point Utrennyaya Versailles Decants welcome: Panacea: Succor Tarot: World Tarot: The Fool Tarot: The Magician LEs (in order, but will take out of order as well): Corazon, Graveyard Dirt, Mabon, Snowblind Twilight Alchemy Lab: Temple: Egyptian, Firey Wall of Protection, Perpetuum Bonum, Hand of Hermes, Hymn to Pan, Peace, Clarity, Nine Muses, Concentration Discontinued/Otherwise Difficult to Get: Virgo Unreleased (have mercy on me): Schrodinger's Cat, Thou Art That, Mu, Daffodil SN Keeping my eyes on: Hungry Ghost Moon 06 (June 11)

On me: A bit too loud on the purple fruity side. The cats say: Meh, and "throw my glitterball" respectively. So not a huge crowd pleaser in this household. Verdict: Kinda meh.

In the imp: Not too bad. On me: pomegranate, peach, and an aquatic feel.... I get none. 100% rose, though. Pretty, not for me.

Late to the party, coming along all the same. Midway is truly, all that. It's evil cotton candy, and light at the same time. In the imp it is sweet and wicked, without being cloyingly so. It does fade off, then come back for one last call - so don't be quick to reslather. I mean, I took a nap with it 'fading away' then woke up to a delghtful sugary smell. Oh that's me. I say that a lot with BPAL. It fades very quickly, and while I am wavering towards the second bottle but still part of me wants to also just catch the moment, and let it go when it will. Like the carnival itself, something lovely and intriguing will always come to take its place when the ride is over, and I don't always need to cling to the balloon, but instead watch it gently float into the sky to enjoy it the most. Verdict: I await my bottle with happiness.

Arabian musk with two roses and a bevy of Middle Eastern and Indian spices. In the imp: Roses On me: Roses Drydown: Roses. Where's the spice? Verdict: Well I just don't know about this one. I may keep the imp for a while.

In the bottle: White chocolate. On me: Chocolate orange. Drydown over time: fades to pure yummy chocolate. Impression: A delicious scent with good associations and a nice bit of meaning Verdict: Can I preorder for January?

pensive replied to Goreygalx's topic in Illyria

Imp: Lovely berry On me: All grape, no sangria. Verdict: Swappage

in the imp: lushy blooms and tobaccoish impression: much cooler than I expected from the description On me: Exotic and heady and deep floral. Not obnoxious at all. Not bad! Verdict: Nah, don't need a bottle.

Hey, work it with the coconut! Wet: Mmmmmm, exotic lightly rummed coconut On me: All coconut, all the time Impresssion: It's Spooky minus the mint chocolate. Verdict: Well, I do like it, not thinking I need a bottle for it.

Imp: Yowza minty. On me: Minty, with a bit of ozone. Drydown: Minty and neat. Impressions: Hum, like Envy better for a mint fix. Verdict: Should pass it on.

In the imp: Interesting and rich. On me: Incensy floral. no syrup, darn. Verdict: Meh.

(I'm finding the less I like a scent the less inclined I am to review.) In the imp: floral, not bad, jasminey. On me: astringent floral. Verdict: Meh to ew. Swappable.

Black amber erupting with a dark volcanic surge of fiery dragon's blood and a burst of melati, rose geranium, mandarin and black currant. Imp: Sweet and warm. On me: Very flowery. Where's the rage? Impression: Too cheery for its name. Verdict: Geranium and jasmine with all the joy sticky power of dragon's blood and amber. But I don't wanna have it stick to me. Blerg.