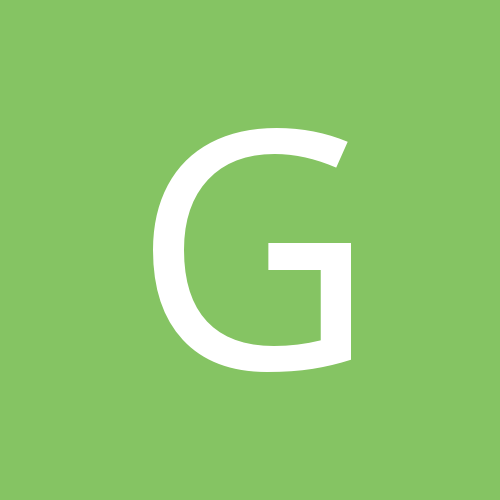 Content Count

184

Joined

Last visited
About glccafar
Rank

a little too imp-ulsive

Profile Information
Gender
Interests

Tried my first BPAL in August 2008. Of what I've tired:

I love--
TKO
The Girl (LE)
Dirty
Nothing Gold Can Stay (LE)
Gobo

I may love--
Lick It Again (LE)
Lyonesse
Dark Chocolate, Lime, and Chocolate Mint (LE)
The Vine (LE)

I like--
Kumiho
Phobos
Agape (LE)
Blue Fire (LE)
Sibyl (LE)
Against Idleness and Mischief (pollen)
Tiger Lily (as florals go)
No. 93 Engine
Knockout Drops (LE) (the vanilla ying to Tokyo Stomp's thin mint yang)
March Hare (smells good-although I won't wear it much)
CD: Blue Pumpkin Floss v.3 (nice cotton candy stage, won't wear much)
Tattered Lace (le)
Crib Girls
Blueberry Peppermint (LE)
Womb Furie (LE) (don't like all bottles--very variable)

I'm indifferent--
Opuhi (LE)
Milk Moon 2007 (LE)
White Rabbit
Regan
Enraged Bunny Musk (LE)
Pumpkin Patch #3 (2007) (LE)
Les Fleurs du Mal
Othello
The Lion
Faustus
Hollywood Babylon
Phantom Queen
F5 (LE)
Pumpkin Patch V (2007) (LE)
Polyhymnia
Somnus
Lilium Inter Spinas
Black Opal
Tiger Lily
Lampades
Tweedledee
Nanshe
Hellhound on My Trail (LE)
The Lady of Shalott
Fruit of Paradise (LE)
Chanukkiyah (LE)
Hunger
Vechernyaya
Blood
La Petit Mort
Chaos III, DXXXIX
51
Hi'iaka
Baobhan Sith
Maiden
Hetairae
Bewitched
Muse
Santa Eularia Des Riu
La Bella Donna Della Mia Mente
La Belle au Boois Dormant
Black Moon (LE)
High John the Conqueror
Nefertiti
Djinn
Death Cap
Block Buster
Peitho
Lolita
Vicomte de Valmont (would love this on a man)
Ides of March (LE)
Chaos III DLXXIX (LE)
Nuclear Winter 2008 (LE)
Sugar Cookie 2008 (LE)
Faiza (LE)
Boomslang (LE)
Winter of Our Discontent 2008 (LE)
Ostara
Kindly Moon (LE)
Horn of Amalthea (LE)
Vice
Smut (LE)
Penis Admiration (LE)
Chaste Moon (LE)
THE HARP OF CNOC I'CHOSGAIR (LE)
U (LE)
Clockwork Couture: FEMALE (LE)
Pink Mood (LE)
Tissue (LE)
Trick or Treat (LE)
Cake Smash (LE)
Man with Phallus Head (LE)
Tempest
The Phantom Wooer
Kitsune-Tsuki
Yggdrasil
Sudha Segara
Olokun
Hod 2009 (le)
Harikata (le)
L'Estate (le)
Ostara (le)
L'Heure Verte (le)
J-Horror (LE)
Irrelevant & Disturbing Surreal Crawdad Dream (le)
The Anti-Saloon League (LE)
MB: Underpants (le)
Pink Moon (le)
Moon of the Terrible (le)
Ice Queen (le)
Creepy (LE)
A Needle in a Haystack (le)
Kataniya, the Clockwork Woman (LE)
The East
Fairy Wine
Okayaki (LE)
Toad Hall (LE)
Pontia (le)
Penumbra (le)
Bat Woman (s)
Morpho (le)
The Stormhold
Lovers in a Ricefield (le)
Glukuprikos (le)
Bat of Longevity (LE)
Snow Flakes (LE)
Lamb's Wool (LE)
Comforting Plush Companion (LE)
Lovers with Rutting Cats (LE)
The Robotic Scarab (LE)
Beaver'versary (LE)
The Oblation (LE)
Poisson Davril (LE)
Dark Chocolate and Pepper-Smoked Carmel (LE)
Jacob's Ladder 2008 (LE)
Snow Angel (LE)
Budding Moon (LE)
The Candy Butcher
Octopus and Abalone Diver (LE)
Humbug (LE)
Snow White 2009 (LE)
Hurricane
Bakeneko (LE)
Gibbous Moon (LE)
Sachs
Frost Moon (LE)
Litha (LE)
Moon of Ice (LE)
Blue Moon 2007 (LE)
Mr. Qubit
Great Grey Witch (LE)
White Chocolate, Marshmallow & Coconut (LE)
Yew Berry Infused Honey (LE)
Doll's Eye Infused Honey (LE)
ANESTHESIA (G)
MONSTER BAIT: CLOSET (LE)
SPIRIT OF THE KOMACHI CHERRY TREE
Shadwell
CHRYSAMTHEMUM MOON (le)
Et Lux Fuit (LE)
To Helen (LE)
Horror from the Deep (LE)
Milk Chocolate and Machta Green Tea Ganache Truffle (LE)
The Brides of Dracula (LE)
The Atrocious Attic (LE)
Ebisu Making Love as Two Octopuses Look On (LE)
Plutonian
Alana Patel
Night's Bridge (G)
Mr. Ibis (G)
French Love
Bien Loin D'ici
Rosalind
Twilight
Twenty One
Rapture
Skytyping with Chemtrails (LE)
Egg'd Mailbox (LE)
Yvaine
Quietude
Kumiho
The Apothecary
A Farewell to False Love (LE)
The Miller's Daughter
Maiden
Shadow Witch Orchid
Zephyr
Eos
Violet Ray
Absinthe
Dana O'Shee
Dragon's Milk
Eat Me
Languor
Stimulating Sassafras Strengthener
Hilma
Poisoned Apple
Ephemera
Phobos
Black Hellebore
The Dormouse
The Light of Men's Lives
The Sea Foams Blood
Empyreal Mist
Moon Rose
Kill Devil
Moon Rose
Twinkle Twinkle Little Bat
Glasgow
Meliai
Strawberry Moon 2009 (LE)
Mag Mell
Prunella
Versailles
Haloes
Punkie Night 2010 (LE)
Blue Pumpkin Floss (LE)
Ichabod Crane (LE)
Black Dahlia
Incubus
Rose Cross
Shoggoth
Machu Picchu
Melpomene (discontinued)
Lead Phoenix (LE)
Chaos Theory III DCCXII (vanilla musk)
Dove's Heart
The Little Sparrow
The Mock Turtle's Lessons
The Great Sword of War
Cobra Lily
Prosperity of a Country (LE)
All in the Golden Afternoon
The First Soft Snow (LE)
Bauble
Caliban
Eros
Men Ringing Bells with Penises (LE)
Chaos Thoery V: The Dorian Series (LE)
Marie
Akuma
Belle Vinu
Juliet
Desdemona
Sugar Plum Fairy (LE)
Midwinter's Eve (LE)
The Kingdom of Sweets (LE)
Mother Ginger (LE)
Eggnog (LE)
The First of Three Spirits (LE)
Winter Time (LE)
Waltz of the Snow Flakes (LE)
The Waltz of the Flowers (LE)
Lick it Vigorously (LE)
The Spanish Dance (LE)
Whoop (LE)
Valse Finale et Apotheose (LE)
Fruit of Paradise (LE)
Blue Moon 2007 (LE)
Inez (LE)
A Blade of Grass (LE)
The Flower Song (LE)
The Snow Maiden 2009 (LE)
Pediophobia v1
The Two-Headed Goat (LE)
Elephantine Colossus (LE)
Copper Phoenix (LE)
Tea (LE)
Joyful Moon (LE)
White Chocolate Mango Buttercream (LE)
Gypsy Moth (LE)
Chewing Little Bits of String (LE)
The Pool of Tears
Bloody Mary (LE)
Chaos Theory Vanilla ??
Shadowy and Sublime (LE)
Tiki King (LE)
Dia de los Muertos 2007 (LE)
Mouse's Long and Sad Tale
The Goaler's Daughter (le)
Sea of Glass
Tzadikim Nistarim
Velvet
Mad Kate (S)
Serpents with Glittering Eyes and Forking Tongues
Snow Moon 2005 (LE)
Lotus Tree
Defututa
Lemon Scented Sticky Bat (LE)
Celeste (LE)
Kitty (LE)
Green Phoenix (LE)
June Gloom (LE)
Fee (LE)
Voodoo Lily
Peace
Arkham
Leanan Sidhe
Good
Ulalume
Coyote
Ahathoor
Ya-Te-Vo
Yew Trees
OBS
biggerCritter
Fascinum
Russian Dance (LE)
The Waltz of the Flowers (LE)
Gluttony
In Winter in My Room (LE)
Dorian
Snow White 2008 (LE)
Mother Shub's Pfancy Pfefferneusse (le)
Slobbering Pine
CD: Fire Dancer v.9
Flor de Muerto (LE)
Szepasszony
Sleipnir (LE)
Thalia
Hellion V2
Mad Hatter V1
Smokestack
The Changling (LE)
Pumpkin Princess (LE)
Las Vegas (LE)
Glittering Apples of the Stars (LE)
Concentration
Tushnamatay
Vampire Tears (LE)
Huesos de Santos (le)
Cloth of Gold (le)
A Wonderful Light (le)
Lick it Discretely (le)
Eisheth Zenumim (CD)
Manhattan
Shanghai
Windward Passage
Arcana
Moana
Lovers in a Carp Streamer (LE)
Aizen-Myoo
The Oval Portrait (LE)
Her Voice (LE)
Gennivre, Artiste Du Diable (CD/LE)
Perilous Parlor (LE)
Ashlultum (LE)
Chaos Theory 2008 MCCCLXXXVIII
Body, Remember (LE)
The First Encounter (LE)
Mischievous Spirit (LE)
Geisha in Orange Kimonno Admiring a Samurai (LE)
Street Festival (LE)
Liaison (LE)
Sangria Champagne (LE)
Beaver Moon 2011 (LE)
Half Elf v.5
L'examen de Minuit
Monster Bait: Tokyo Stomp (LE)
Fairy Bites (LE)
Pink Moon 2012 (LE)
Night-Gaunt
Fire for thy Stepmother's Daughters
Grand Guignol
Le Serpent Qui Danse
Alice
Mourning Lace (LE)
Pink Lace (LE)
Dragon's Claw
Wings of Azrael
Bread and Butterfly
Tankuki no Senkimochi (LE)
Mokey
Boober
Gorg's Garden
Orange Pumpkin Floss (LE)
Pumpkin V (LE)
Pumpkin Vines (LE)
Miss Jenny (LE)
Nymphes de Pave (LE)
Goldenrod Crab Spider (LE)
Oya
The Raven
Manners Among Men and Women in the Red Light District (LE)
Schrodinger's Cat
Dyan Moon (LE)
Mabon (LE)
La Befana (LE)
The Carpathian Mountains (LE)
Autumn Fancies (LE)
The Future Ball (LE)
Picture Books in Winter (LE)
Skadi 2013 (LE)
Yule Cookies (LE)
Go to Sleep Darlings (LE)
Lick it Now (LE)
Miss Ida (LE)
Meus Amor Aeternus (LE)

I don't like--
El Dia De Reyes (LE)
Helena
Miskatonic University
Undertow
The Dream of the Fisherman's Wife (LE)
Screeching Parrot (LE)
Antique Lace
Enraged Groundhog Musk (LE)
Terpsichore (discontinued)
Hairy Toad Lily
Pontarlier
Agrat-Bat-Mahlaht (LE)
Osun
Van Van
Queen
Phantasm
Athens
March Hare
Fearful Pleasure (LE)
Gunpowder (LE)
Blood Pearl
Grog
Tamora
Bengal
Silk Road
Love in Idleness
Envy
Moscow
Blood Kiss
Brisingamen
Desire
Czernobog
Water of Notre Dame
Juke Joint
Florence
Blood Rose
The Grindhouse (LE)
Blood Lotus
Manipura (Charkra)
Hay Moon (LE)
Skuld
Centzon Totochtin
Omen
Peitho
Al-Azif
Gelt 2008 (LE)
Black Tower
Devil's Claw
Signior Dildo (LE)
Autumn Moon of the Mirror Stand (LE)
Pink Mood (LE)
Werepuppy (LE)
Black Heart (LE)
Now Winter Nights Enlarge (LE)
Sugar Skull 2006 (LE)
Detestable Putrescence (LE)
Lydia (LE)
Dark Chocolate & Cherry (LE)
Snow Blind (LE)
Pumpkin V 2009 (LE)
Stinky (LE)
Giant Vulva (LE)
Veil
Bon Vivant
Seance
Boo (LE)
Sugar Skull 2008 (LE)
Water Phoenix (le)
Snake Charmer (le)
Love's Philosophy (le)
Spinning Multicolored Metallic Pinwheel (le)
Long Night Moon (le)
Marshmallow Poof (le)
Budding Moon (le)
Samhain 2009 (le)
Tabella (LE)
Lady Una
Khrysee (le)
Old Man Ackerman's Instructional Toys (LE)
Pancake Breakfast (LE)
On Darkness (LE)
Snow Glass Apples (LE)
Marguerite
Milk Moon 2007 (LE)
Eau de Ghoul (LE)
Quicksilver Phoenix (LE)
Singing Moon (LE)
Story Time at Dark Delicacies (LE)
Rosy Maple (LE)
Numb (LE)
Freak Show
Bachelor's Dog (le)
Bite Me (le)
Mr Vandemar
Volt
Josie
Knucklebones
White Phoenix (LE)
Utraviolet
Nanshe
Dragon's Blood
Drink Me
Belladonna
Embalming Fluid
Paris
Cordelia
White Moon (LE)
The Hanging Gardens.
Megaera
Moscow
Venice
Lightning
O
Peacocks
Golletes (LE)
Peitho
Lady Macbeth
Desiccated Frostberry Pie Filling (LE)
When the Winter Chrysanthemums Go (LE)
Inganok Jewlers (LE)
Jazz Funeral
Rapunzel
Shattered
Manila
Imperious Tiger Lily
Love Me
Harlequin & Columbine (LE)
Bob Cratchit's Hearth (LE)
A World of Fools (LE)
Changing the Shadows (LE)
Spicebush Swallowtail (LE)
Grobvater Tanz (LE)
Lick it til It's Sticky (LE)
Carlin (LE)
Fledgling Raptor Moon (LE)
Zarita The Doll Girl (LE)
Lick It One More Time (LE)
Ra
Clermont (LE)
Sleeping Nymph and Satyrs (LE)
Biwa (LE)
Bruised Violet Compound
Mitzvah Goreret Mitzvah (LE)
New Orleans
Scherezade
Tintagel
Ave Maria Gratia Plena
Lunar Eclipse (LE)
Tum
Under the Harvest Moon (LE)
Hay Moon (LE)
The Antikythera Mechanism
Sheol
Tombstone
Young Pine Saplings (LE)
Licorice Bats (LE)
Selkie (LE)
Hekaerge (LE)
All Night Long
Aelopile
The Golden Apples of the Sun (LE)
Eve v 5
Port-Au-Prince
The Tavern of Hell
Lady Lilith (LE)
Blossoms in Springtime (LE)
Wembley
Uncle Traveling Matt:
Red
Pumpkin Masala Rooibos (LE)
Badgers (LE)
A World Where there are Octobers (LE)
Haunted Houses (LE)

I hate--
Cockaigne
Siren
Shango
Loviatar (although I might like it on a man)
Teazcatlipoca
Delphi
Khajuraho (LE)
Needlework (LE)
Pet Magah Bird (LE)
Mother Shub's Spiced Lait de Chevre (LE)
Badger (LE)
Playing with a Loaded Gun (LE)
Olisbos (LE)
Bezoar (LE)
Shrunken Heads (CD)
Three Witches (LE)
Forbidden Fruit
Nephilim
Nyx
San Francisco (LE)
Second of the Spirits (LE)
Dungeon Crawl (LE)
Couple Engaged in Lovemaking (LE)
The Malignant Dreams of Cthulhu in Love (LE)
Purience
Sonnet d'Automne (LE)
Entangled (LE)
Wanda
Doozers
Mariposita (LE)
Braving the Ice (LE)
The Witches (LE)

I'm not sure yet--
Black Lace Res. (LE) (don't like all bottles--very variable)
Lilith Victoria (used to love)
BPAL
Favorite Scents

I've always liked vanilla and honey scents. Since trying BPAL scents, I've learned I like tea, mint, sugar, gin (?), and lavender too. I don't want to smell like a Yankee candle and I don't like head shop scents. Incense, smoke, leather, almond, vetiver, popcorn, iris, and patchouli are almost always deal-breaker notes for me. I'm wary of baby powder, booze, cedar, coconut, honey musk, licorice, lilac, sandalwood, rose, pineapple, and violet notes, but am willing to try a perfume with them every now and then. Civet, brown musk, animal musk, dark musk, black musk notes are almost certainly not going to work for me, but I haven't tried many of them. Purely floral scents are usually too perfume-y for me. My wish list is in my signature.
Astrology
Chinese Zodiac Sign
Western Zodiac Sign
glccafar replied to takeawhiff's topic in BPAL FAQs

As a non vegan, I'm really happy they are real. The less fake stuff, the better! (Glad your favorites aren't affected.)

I was blown away to get a FRIMP of this from a lovely forum member. Oddly enough, on me it is pure baby powder. Expensive baby powder, but baby powder nonetheless.

glccafar replied to foxroses's topic in Liliths

My first review. Because I love this scent oh so very much and had to share. Wet, it's mostly herbal lavender. With vanilla underneath. Good for a headache. (Ask me how I know. Sigh.) And it smells really good. Dry, I love it more and more. Sweet sugary vanilla lavender goodness. With a touch of tea. If you're debating whether to buy this, I suggest you go for it. I've got two more bottles coming.