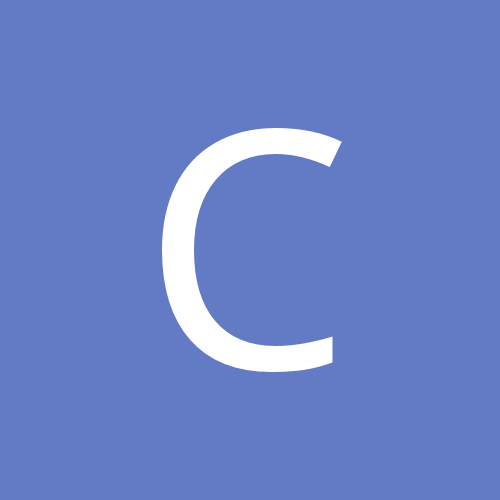 Content Count

2,582

Joined

Last visited
Everything posted by crebbsgirl
crebbsgirl replied to zankoku_zen's topic in Lupercalia

Oh jeeze, am I the first to review this? Wet, I get a lot of apple and floral incense. As this dries, however, the apple all but disappears on me and the orchid comes out in full force. The wisteria isn't screeching on me like it usually is, and the poppies and incense smoke add a dustiness to this. It's a dry floral incense blend. Medium throw.

Hi hi!! I'll post answers to questions and my wishlist here! Etsy Amazon Other Favourites: Paintbox Soapworks - Demeter, Forsaken; Red Right Hand, Pumpkin Daddy, GTFO, Perdita Sihaya and Co - Black Roses, Sisterhood of the Moon, Amber & Velvet, Samhain Dusk, Secret Society, Dark Crystal, Spell Weaving. Also Gilly's Tiger Eye Chandelier Earrings I love chime or taper candles of all colours. Incense is always good, particularly rose or lavender. I love crystals, candlesticks, incense holders, suncatchers, altar cloths. I'm extremely addicted to coffee and my favourite tea is Stash's Christmas in Paris. I don't like maple or butterscotch Online shops I love (that I forgot to include in my questionnaire): Nui Cobalt Designs, Lucky Mojo, sock dreams etc. SW Questions: Would you like anything from Future Primitive? (It's fine to mention OOS things, I've probably already bought it! 🤣 ) Rook & Raven and Bell Book and Candle sound amazing in all things. Does anyone have a favorite horror movie that they love? Need a copy/DVD of? I'm a wimp. Horror is not my thing. Do you like smallish knitted stuff (hats, fingerless mittens, scarves, toys, etc. -- be specific; I am here for fingerless mittens and slouchy hats. How do you feel about thrift store finds (assuming they're in good condition and have been thoroughly cleaned before shipping)? Totally great I may have bought several full size Rituel de Fille makeup items in a frenzy over their whole vibe. If I tested something once or twice (and it can be sanitized), would you be interested? Sure thing! I have misplaced my Written In Blood lipstick and I am devastated about it. Are you interested in trying different skincare products from higher end, clean brands? Yup! OH, and any interest in anything from Torrid, noting their "fangirl" and Halloween collections are updated? No thank you. What on the following list would you like to receive something related to (or have something donated to in your and Joni's honor?) animal rescue pie dogs bears turtles inappropriate candies (either in shape or in contents—ex., boozy candies, creatively shaped peanut brittle…) Anything really! I'll be going to Seattle, London and Paris during this round- anything you'd love to have from any of these locations? No, I can't think of anything specific.. Is there anything you would particularly like from Japan? Stationary, bento supplies, a particular snack, etc. The fall flavors for kitkats this year are Chestnut, Sweet Potato and Apple Pie. Again, nothing specific. I'm pretty easy to please! Thinking about really good natural food stores like Natural Grocers or Whole Foods, if you could have ANY bath and beauty or body care items, what would you love? I'm not familiar with their offerings but again, super easy to please! Also what kind of treats, snacks, foods, condiments, bulk items, teas, housewares from the same natural food stores would you love? Also, are there any particular sustainable kitchen or household items you would love to receive? Unsure! I like sweet and salty, I'm game for new things! Did anything catch your eye from the Liliths? I got a bunch of decants because everything looked good. Would you like anything from Lush? I love their Olive Branch scent, and their Ocean Salt. I'm particularly fond of bath bombs and bubble bars, too! Kickstarter (and similar): Any thoughts, witches? I've backed a few tarot or oracle decks. I'm not averse. So, there's a Euro coin of some denomination coming out with Asterix on it for the 60th anniversary and, while I'm not a coin collector, I've loved Asterix since before I could read and therefore really want one or two of the coin just to have. Is there anything kind of weird and niche about which you feel this way, fellow witchees? I'm not much of a collector, period. I tend towards minimalism. 9/28/19 Do you have an Etsy/Goodreads/Amazon or anything else wishlist you'd like to share? See above. And what's your preferred wrist/necklace size? I like chokers or super long necklaces. I could always use more silver chains in the 18-22 inch range. Does anything from Bird & Blend take your fancy? I really like tea! I like lavender the best. Knitting questions have been asked, but how about washcloths, anyone need any? What colors?? I'm set here. is there anything from World Market that tickles your fancy? Again, I'm pretty happy with everything. 9/29/19 There's a special thing happening over at Rituel de Fille this weekend, where some gorgeous makeup items are coming back for just a couple of days. I'll be placing an order Sunday or Monday- anything that might strike your fancy, either from the special sale or from the site in general? (https://ritueldefille.com) Again the Rituel de Fille answer above. How do you feel about tarot or oracle decks? Would you be interested in any (for artwork or for mystical purposes)? New or used? I love decks. I collect ones, but I'm pretty particular about aesthetics. I like Art Nouveau, or very minimalist decks. I've had my eye on the Maiden Oracle for AWHILE. Would pigment samples from companies like M.A.C. or Notoriously Morbid tickle your fancy? If so, what colors catch you eye? I don't wear much pigment kind of things. 9/30/19 do you have a favourite saying or quote? All in the fullness of time, "I'm restless. Things are calling me away. My hair is being pulled by the stars again." ― Anaïs Nin How do you feel about spicy foods, and where on the Scoville scale do you hit your limit? I'm a wimp for spice. How do you feel about coloring books, especially those pertaining to a personal interest or fandom? Sure. Flowers or pretty things. 10/1/19 A few questions have been asked about knitted items--are crocheted equivalents acceptable? (crocheted fingerless gloves, shawls, etc.) Any fiber issues? I'm easy either way. I just don't like itchy or scratchy yarn. I have incredibly sensitive skin. About the Weenies: please list what you've bought or are definitely purchasing for yourself *as well as* what you would like to possibly receive from someone else! I've actually not purchased any for myself. But Kisses for Us All That Ere Wolf The Blood is the Life The Country Gets Wilder as We Go Voluptuous Wantoness Dear Witchee, are you at all boozy? Anywhere between hard cider to straight whisk(e)y? And any interest in the "unusual" stuff? (unusual as in non-mainstream, local craft ciders or meads, regional fruit wines, experiments from local distilleries, etc) Yes but good luck shipping any of this to Canada! 10/2/19 Nail Polish: Do you need or want some? If so, what colors and brands are you interested in? Zoya is my favourite and I could always use more pinks and reds and everything really. Does anyone else do nail wraps? Nope What about postcards? Again, I'm not much of a collector. Is anyone interested in anything from the Nocturne Alchemy Halloween release (or, presumably, anything else from the site)? No thank you How do you feel about salt? I don't mean, like, salted nuts or potato chips. I mean straight-up salt, like alder-smoked finishing salt or Hana Flake sea salt. Sure! 10/3/19 I am infamous for baking (shortbreads savory and sweet, poundcake, various cookies and bars), butter caramels (flavored or plain), and catnip. Are any of these relevant to you or your household? Sure! Do you like to cook and do you need/want any spices for such pursuits? Not particularly. Would you wear any of these? Fern , Nuada, Manannan, Duleek Abbey or an infinity scarf or tube cowl tall enough for a hood (like this scarf or this cowl for shape example)? Hooded things generally appeal but I have narrow shoulders so regular scarves tend to fall easily. Do you have any utilitarian needs for everyday life? Things that would help or that you've been needing or wanting for work or whatever? I'm good!! What kind of vegan snacks do you like? And vegan chocolate...favorites? I'm not vegan so I don't tend to pay attention to whether something I am eating is or is not vegan, 10/4/19 How would you describe your crafting style? Whimsical & Cute? Elegantly modern? Totally Traditional? I don't craft. 10/6/19 So....we are about to process a metric f*ton of green tomato relish, which is basically bread and butter pickles but with sliced green cherry tomatoes. Is this relevant to any witchees? No thank you! How do you celebrate Halloween/Samhain? Do you dress up? Would you like something for your costume? And am I the only person left on the planet who wears socks? SOCKS ARE AMAZING. This halloween I'm dressing up as Jessica Jones Rabbit, and my costume is done! 10/7/19 Are you interested in anything from Art Of Tea or Adagio Teas? I enjoy anything with Lavender. I found one that was a Citrus Sage Lavender that was just delicious. I make light-weight hairfalls, doll-style, using a variety of fun stuff, like ribbons, lace and soft batting. Would you be interested in receiving a set in the colors of your choosing? No thank you! And a quick question here--I'm going to this amazing looking event on Saturday--does my witchee see anything they might be interested in? https://www.facebook.com/events/903999316607440/ (the Oddities Market) No thank you 10/8/19 How do you feel about enamel pins? Love them, hate them, slightly interested, totally indifferent? Love them! Anything with a feminist bent, I'm here for. 10/10/19 what is your T-shirt/shirt of choice Size? I'm actually pretty particular about t-shirts, and generally prefer tanks. I can't wear crew-necks. I usually stick with a deeper V or a U. 10/11/2019 OCTOBER LUNACY! I know turn around time is unlikely, but just saying (JUST SAYING), dear Witchee, did anything catch your eye? PALO SANTO AND SANDALWOOD!!! also I took some beading classes and have been making bracelets, necklaces, and earrings. Would you be interested in any? If so, how big is your wrist or how long would you like your bracelet? Any preferred styles of beads? I've got a ton of beaded jewelry, so thank you!! 10/13/19 If I was to donate to an animal rescue on your behalf as the "lucyboo" component of this swap, is there one in particular that you would choose? Local shelter? 10/15/19 What is your very favorite Halloween candy? If you don't have one/don't do candy, what's a seasonal treat you love? Sour gummies!! I just got an email from Lush that their Christmas stuff is now up online! anything you might like? I love anything Lush! 10/18/19 If you were my witchee, would you enjoy home made (canned) preserves? I'm going home to Can All The Things & I'm thinking some bananas foster butter/sauce might be a nifty thing for you. No thank you 10/19/19 I am in Las Vegas is there anything you would want from here? No thank you!

An unwholesome scent. A craving, an itch. This scent smoulders with a lust that singes the edge of your nerves and leaves your soul chilled: red amber and scorched musk with voluptuous carnation, charred vetiver, sensuous tonka, and orris. Whoa! Hellooooo vetiver! This is thick and SMOKY while wet. The vetiver is holding everything back. As it dries though, the red amber and musk start to come out more. I can catch hints of carnation and the tonka is adding a sweetness here. The orris note is pretty faint. The overall effect is very dark, smoky and smoldering, like coals really. That's exactly the vision I get when I sniff my wrists. Embers. But sexy embers. ETA: Okay, I swear I'm not crazy, but there are parts of this drydown that are VERY reminiscent to what aged Snake Oil and Snake Charmer smelled like on me.

crebbsgirl replied to boomtownrat's topic in Lupercalia

There is a blast of hemp in the opening stages. Very green and a bit disconcerting. As it dries the beeswax and honeysuckle come out. It gets a floral sweetness and a depth. The hemp smoothes out and blends a little better. I can see this aging gorgeously.

crebbsgirl replied to Aldercy's topic in Lupercalia

This was rich cocoa and vanilla, with a delicious oudh note. This surprisingly doesn't get foody on me! The rose is very well behaved, I only get a subtle hint if it. It wears very close to the skin for me. It's very soft and lovely.

crebbsgirl replied to livingdead71's topic in Lupercalia

I have to preface this by saying that tea notes and I rarely get along. So wet on skin, this opens with a blast of tea and sharp ginger/citrus notes. It really smacks you right in the face. As it dries, the tea continues to dominate the blend on my skin, and it's really sharp and aggressive. As it dries, the citrus notes come out smoother, and the tea finally calms the hell down. The ginger sort of disappears for awhile, but reappears a little later, although much more subdued. It's a little too sharp for me. I was hoping for more citrus and ginger.

crebbsgirl replied to Balame's topic in Lupercalia

This one was oddly sharp on my skin, and it didn't last very long! I got musks and galbanum which I think was the culprit regarding the sharpness.

crebbsgirl replied to Teaotter's topic in Lupercalia

This is mostly honey and fruity red currant on my skin, with just a touch of bite from the ginger. The sugar cane adds to the sweetness but it doesn't go syrupy on me like that note is wont to do. It's nice but not spectacular on my skin.

crebbsgirl replied to VioletChaos's topic in Lupercalia

Violety orris on my skin, with amber to sweeten and a bit of musk adding depth. Overall powdery and light. It smells clean without smelling soapy.

crebbsgirl replied to VioletChaos's topic in Lupercalia

Soft red musk, ambrette and cognac. The lavender is a little biting, but it quickly smoothes out. The red musk here isn't as dominant on my skin as it's been known to be. There is a disjointed feel to this though, but I can't figure out what's making it. I'm going to let this age a bit and try it again.

crebbsgirl replied to VioletChaos's topic in Lupercalia

Honey and fig. This smells a little green on my skin. The chocolate is not showing up on my skin very much, but in the bottle it was quite strong. The avocado adds a fresh, creamy dimension.

crebbsgirl replied to VioletChaos's topic in Lupercalia

I'm amping the wine-infused cherries bit here. Not much chocolate on my skin. In fact, I know this is going to sound a little odd, but something here is reminding me of fruit leather on my skin. The star anise adds a little bite. Overall, this really isn't for me.

crebbsgirl replied to VioletChaos's topic in Lupercalia

I was pleasantly surprised by this. Normally I have trouble with leather blends, but this stayed quite nice on my skin. It was soft and a little fuzzy from the moss. I think it reminded me a little bit of Mole from The Wind in the Willows series awhile back. It's leaning a little masculine on my skin, but not so much that it's unwearable. I quite like it, it's soft and cozy feeling.

crebbsgirl replied to Katlyntje's topic in Lupercalia

Ah rose, I see we're still not getting along. This is sharp rose/juniper on my skin to start with. Throughout the drydown the cedar, almond and honey come out a little more to round and soften this a little bit, but the rose stays pretty dominant on my skin. Stupid skin chemistry.

crebbsgirl replied to Alethia's topic in Lupercalia

This was predominantly sweet honey with a little kick from the cayenne. The apricot is very subtle on my skin, which seems to be a marked difference from other reviewers above. It almost reminds me a little of Bengal on my skin.

crebbsgirl replied to VioletChaos's topic in Lupercalia

I had the same experience as Herb Girl with the geranium. It was pretty much all geranium all the time in the wet stages. Much later into the dry down other notes began to assert themselves, mainly the red musk and woods. It stayed sharp on my skin though, and I'm not a fan of that feel in my scents.

crebbsgirl replied to joyfulgirl's topic in Lupercalia

Yup, on me this was screaming jasmine. I had been hoping the other notes might tame the jasmine for me, but no such luck. My skin just does not want to play when it comes to that note.

crebbsgirl replied to Dedee's topic in Yules

Ok, my skin is doing incredibly funky things to this. I'm not getting much in the way of ginger, but I am getting something that seems to be reading like caramel? WTH? It's very cloying on me, and I just don't get it because ginger, honey and resins are normally all notes of win for me. Harrumph. Stupid skin chemistry.

Patchouli, moss and flowers on me. Thus comes off as a little perfume-y, but I dig it. Something is a little reminiscent of The Caterpillar on my skin, but I may be making that up in my head. I like this, and would wear it often if I had more!

White musk is a standout here. I was a little concerned about the leather, but it's very understated on my skin, and doesn't amp to screeching chemically grossness like most leather notes can. It does smell remarkably like Dorian on me, with just a hint of something else. Leather, maybe, but I think on my skin it's a little more floral than Dorian. This leans a little cooler on me than Dorian does. I quite like this. In fact, I think it suits me better than Dorian.

Ok this one went weirdly medicinal on me and I can't even begin to explain why. I'm tempted to blame the bay or the "polished" oak note. This wasn't smooth like I was hoping, but instead rather harsh. The tobacco came out during wear and tried it's hardest to temper whatever sharp medicinal note was amping all to hell, but it was completely overpowered. Boo.

This does start out pretty heavy on the balsam and black pepper. It was pretty green and masculine feeling on my skin. As it warmed and settled, the skin musk and honey came out a little more. It sweetened and softened during wear, but it took about an hour to get to a stage I liked. I may age this a bit and retest.

Predominantly orchids and musk on my skin. As it wears, the frankincense and fig leaf come out more to deepen and sweeten this a touch. It does wear close to the skin, and it's extremely seductive. I love it.

crebbsgirl replied to joyfulgirl's topic in Lupercalia

Holy crap how is this not getting more love? This is amazing on my skin, and it's full of death notes. I usually turn anything with frankincense to play-doh but here it stays sweet and resiny. The jonquil adds a sunny floral tone while the honeycomb prevents the sandalwood from getting too smoky and dusty. The musk is quite light on me and the clove is incredibly subtle. On my skin this ends up being warm and golden with a hint of musk.

crebbsgirl replied to angelicruin's topic in Neverwhere

On my skin this is really green and herby. There's a bit of citrus bite, and the overall effect is a fresh cologne-like smell. As it wears, the woods come out and deepen this a bit, smoothing the scent out. It's a little too fresh for me.