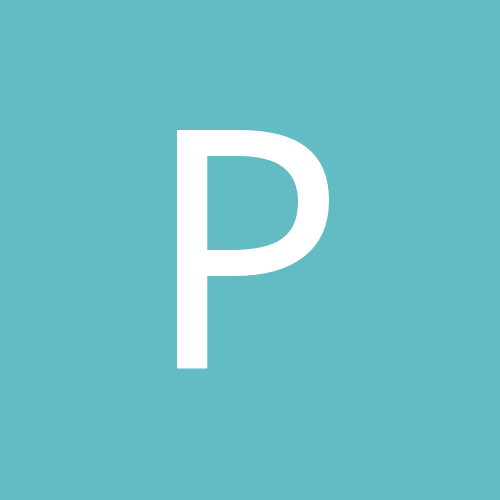 Content Count

469

Joined

Last visited
About PennyPretty
Rank

evil enabler


Birthday

06/02/1969
Location
Location

Denver, Colorado but my heart lives in Jackson Hole

Country
Contact Methods
ICQ
Website URL

http://meknitprettyoneday.blogspot.com/
BPAL
Favorite Scents

Anything foody: O, Dorian, Hunger, Vice, Centzon Totochtin, Chaste Moon, Spooky, Grog, Alice, Queen of Clubs, Freak Show, Gypsy Queen, 13, The Star, Moxie, Pink Moon, Bliss, Regan, Florence
Profile Information
Interests

Snowboarding, Flyfishing, Mountain Biking, Hiking, Rock-climbing - pretty much anything you can do in the mountains, Traveling - I've been to every state except Alaska and North Dakota, and traveled to Canada, Mexico, the Bahamas, Italy, Tunisia, Austria, Hungary, Poland, Portugal, London & Spain (Italy is my favorite country, Wyoming my favorite state), Cooking - I collect cookbooks and read them like they are porn, Reading - all types of books, being crafty - being a gemini I have many crafty hobbies and can't stick to just one, including beading, bookmaking, sewing, knitting, scrapbooking, Movies - I love the movies - almost all types but love dry witty humor, pop culture references, big popcorn flicks and little indie movies, as long as it is good (or so bad its good) I want to see it, music - british pop, indie rock, if they don't play it on the radio I'm probably listening to it and I have a soft spot for southern rock and Jimmy Buffett, the beach - oysters on the half shell with a cold beer, sand in my toes, the north shore of Kauai, the Florida Keys, snorkling, trying to surf, riding beach cruisers with a cold beverage. My dog, Kaya, an akita mix who sweet as pie and my karmic reward for being the guardian of my previous dog (he was a terror, but I loved him - may he rest in peace).

Mood
Astrology
Astrological Info

Gemini - with two personalities and everything

Chinese Zodiac Sign
Western Zodiac Sign
The Organ Grinder is delicious. On me the almond milk is very strong, with a hint of the sarsaparilla and tobacco smoke, creamy and lush. I would love to put this on a guy and see if the other notes come out.

Disclaimer: I hate clowns, they freak me out. But I ordered Xanthe anyway, although the label gives me the creeps. In the bottle Xanthe is very fruity, I can detect the orange, apple and guava with a hint of the pepper. It smells wonderful like a tropical fruit cocktail. I do get a whiff of the bubblegum flavor too. It is very similar wet, but the pepper is more pronounced. It dries down to a warm fruity scent, I think the spun sugar really starts to come into play on the dry down as does the apple blossom. Xanthe is delicious! But does fade out about half way though the day. A great summer scent or for when you wish it was summer!

In the bottle Gennivre smells strongly of mint and lemongrass. Once on the skin the lemongrass comes out to play and over powers everything else, but fades rather quickly, leaving behind a sweet, slightly floral tea scent. It doesn't have much throw on me but that might be because I applied lightly to test. Really lovely.

In the bottle pure lemon candies. Wet the lemon is very strong and overpowers the other notes, there is a hint of coconut and sweetness. The strong lemon faded pretty quickly, around 15-20 minutes. It dries down to a musky, sweet and smokey light floral, but not too strong with the flowers. It becomes a lovely subtle perfume. I like this one a lot.

This starts out as spicy fig on me and then dries down to the spicier cousin of "O" as the honey note comes out. It's one of Beth's honey skin scents that I love so much. I am debating a big bottle of this one.

Wet I get a hint of the florals but they fade fast on my skin. It drys down to a lovely earthy incensy scent and reminds me of something spicy and oriental, which is appropriate I think for a scent based on this character, the caterpillar sitting on a mushroom smoking a hooka pipe. It is a touch masculine and I would love to try this one out on a man.

Yum mint! Sweet minty mint, wait - mint where are you going? It's gone. So minty and so fleeting.

Sweet soft florals with a hint of plumaria, I feel like I am wearing a lei. I don't get any ginger from Pele. It does fade fast, I'm not a huge fan of florals, but if Pele had more plumaria and stuck around longer I would love it. As it is I will enjoy the imp and break it out whenever I need an instant scent trip back to Hawaii.

Wet this smells like cherry cough drops, the scent of which almost immediatly fades to a very woody smell. It's almost a cedar smell on me with a very faint fruit scent in the background. Nice but not exactly my thing.

Shill - this will be my new going to the movies scent. Fresh it does smell exactly like hot buttered popcorn, as it dries the popcorn scent fades somewhat and it becomes sweet and buttery. Occasionally I catch a hint of something floral. After several hours it has faded a lot and just smells buttery. Shill is a bit of a morpher and I like it!

PennyPretty replied to Caitfish's topic in Wanderlust

Wow - spicy prickly pear goodness! This is light and perfect for summer. It makes me want to have a prickly pear margarita!

Loviatar is dark and mysterious and not for the faint of heart. Wet I smell the leather undercut with something sweet. As it drys down the myrrh becomes stronger, the sweetness fades. If you like leather then definitely give Loviatar a try. Overall I find Loviatar to be too masculine for me.

Wet the lemongrass is almost overpowering. As it drys down the lemongrass fades and the sandalwood and cedarwood take over. After awhile it becomes pure sandalwood on me.

Miskatonic University is Bailey's Irish cream with a slash of coffee. Sweet and delicious!

I hate to be the lone dissenter here but to me Kingsport smells nothing like the ocean. I grew up two blocks from the beach in Florida so I have a very strong association with the smell of the ocean. To me Kingsport smells like many of the other scents out there that claim to be the scent of an ocean breeze but in actuality smell nothing like the ocean. In fact I'm not sure it's a scent you could actually bottle, there is something in that salty damp air that is too ethereal to be caught in a bottle. That said Kingsport is beautiful fragrance, I pick up ozone and florals, but its not for me, it's actually giving me a bit of a headache.