My answers to Gnome Swap Q&A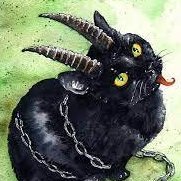 Would you like to receive Girl Scout cookies and if so, what kind is your favorite?
Samoa or thin mint!  (But they'd be for my son.)
Would you like a Gnome amigurumi? 
No thank you, I have tons!
How about Gnome tea towel(s)?
Nah, I'm good on tea towels.  I got mom tons of them for the holidays.
Would you like a cross stitched gnome picture / ornament?
Yes!   Cross stitch that can be framed on wall preferred.  Mom likes traditional red / blue gnome colors.
What's your favorite way to experience Nature?  A hike in the woods, a day lounging on the beach, only as screen savers on your computer?
Yes.  Woods / forest / mountain forest with rivers or creeks or lakes.  Beach backed by forest.  Bonfires on the beach.  Meadow surrounded by forest.  Knot gardens and rose gardens.  Herb gardens.  The rainforest on the Washington coast peninsula.  Would love to visit the Black Forest someday.  Lush greenery.  
what kinds of safety and environmental concerns need to be considered for your gnome so they can safely reside at your home? will they live outdoors so they need to be weatherproof (for what kind of weather)? will they be indoors and need to be pet or child-safe? do they need to be very tiny or capable of hanging on a wall? 
I would prefer an outdoor gnome of some type as my mom is the Gnome lover in this house.
How do you feel about zombie or other horror gnomes?
Mom is pretty much about the Gnormal Gnomes which is sad because I bought her Game of Gnomes, Say Hello to my Little Friend, and some other more modern gnomes and she doesn't love them.  
Do you need any seeds? If so what varieties might you be interested in? Flowers, veg, herbs.. ?
I feel like I have a black thumb when growing from seed (or keeping house plants alive, sigh.)  I do love scented geraniums (I don't know if you can find seeds for them?  I feel like most people sell rooted cuttings), patchouli, white sage (I have actually grown these from seed), or I have a plants amazon list.  There are TONS of things I'd love from strictly medicinal )
Would you like feathers from my Peacock, Gary (short for Gyrados)?
You already know I would!  (Looks at huge cup full of Gary's feathers, lol!)
if BPAL is one of your treasures, which BPAL would you like the mostest?  (Maybe one that is available right now from BPAL and one Limited Edition/Discontinued?)
Constellation (but of course it's only on the Haute Macabre site)    Anything on my bottle list from wishlist is fine.  (Although I do love NAVA as well, their vanillas and ambers!  swoooooon!)
Limited Edition/Discontinued:  Black & Red Candy Canes or Moon when the Cherries turn Black, hahaha!  But again, anything on my wishlist works.
If you are a tea drinker, which (if any) of these teas tickle your fancy?
I was very confused by this website because they are NOT in London (but in St. Louis, haha!) and why doesn't their 5th of November have bonfire toffee flavors, I don't associate fruit with bonfire nights, but whatever, lol!!   I do love smokey teas, so this would be good to try.   
Alpine Black doesn't attribute the quote they use (rude!) which is one of my favorite quotes from Better Off Dead.  I don't have a ton of berry teas, so would try this too. 
And I always love me some Lapsang Souchong.   
(general ramble about tea)
I like flavored (or not) strong black tea to drink with cream and sugar but a lot of flavored tea is good enough to have just plain too.  Depends on if I'm in the mood for more bitter, I guess?
One of my favorites is the Butterscotch tea from Mariage Freres (it totally smells just like Butterbear bath bombs from LUSH!) so things similar to this are also welcome.  A NEW favorite that I would love to have more of is from August tea - the apple and fennel (Dots & Loops.)  And I love some of the Bird & Blend teas like Vicky's Sponge Cake and the Bonfire Toffee.  I'd love to try Terry's Blend (chocolate orange) but it was out last time I looked.  
would you like a tiny hand drawn gnome picture?
How tiny is tiny? 

   If you hand draw me a picture that is for me and not a gnomie for my mom, I'd be ok with a more goth gnome.  (Gnoth Gnome?)
Is homemade vanilla something you might like?  I have a "Mother Jar" that I can decant from.  These beans have been steeping for 2 years in a very nice bourbon.
oooh yes!
Are there any colors you would prefer your gnome not to have?
Did we do favorite colors?  I can't remember!   I loathe orange, yellow, beige, tan, brown, etc.   I'm good with other colors but especially love purple, black, gray, blurple.  (I don't love navy, pastels, or brights.  Or pink.  Or anything leaning warm.)  Please try for jewel tones, darkened / blackened colors, or primaries.   Mom likes the normal red/blue or blue/green.  Red/green is too christmas-y.
If the creativity bites, would you possibly like a small embroidered gnome? Could be an ornament? Any gender preference or details you might like added (small mushroom, bee, heart or egg...)?
sure!  Unisex (girl gnomes have beards like girl dwarves?), prefer in a little frame for wall, a little fox and mushrooms are awesome.
Do you have a need for cheese knife?  https://ototodesign.com/products/bert-cheese-knife?
I do, I do!  I love ototo designs,  I have the mushroom funnel.
I'll be in Seattle next week- any treat you might enjoy from the PNW? Spoopy/ Gothy things? Nice coffee beans? A Nirvana t-shirt...?   
A condo in pike place market with a roof top dog garden!    Most of the stuff I'd like besides coffee would be perishable like Pagliacci pizza, piroshki, stuff from the British store.  Plus I'll be there for a week next month!  I would love some Cafe Vivace dark or espresso roast beans, I probably won't have time to go there.

I'll be back in Disney World next month- anything you might like from Epcot or Hollywood Studios?   
everything nightmare before Christmas of course!!

Would you be interested in a small copper nature totem that could nestle in your garden or amongst your plants? I can do some chasing to create a mushroom or a leaf or a special bug fren...
A mushroom or leaf would be fun!
Would you be interested in a decorative pillow or zippered pouch featuring a gnomely figure?  like this?  or a little coin purse? or please tell me to make this because oh my gods...
Gno indoor gnitted or gcrocheted gnomes please.  Unless it's like a small suncatcher or something?
I have an angora rabbit and she's currently molting. Would you like rabbit fur for spinning, felting, or other crafty uses?
No thank you!
Do you need any spices?
Need?  No.  Do I have a bunch on my amazon kitchen wishlist?  Yes.