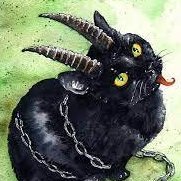 Haus of Gloi yule update:  Would love Snow Wolf in the exfoliant*, scrub, whipped soap*, and/or room spray.  Any of the butterbombs sound amazing (except for white chocolate/peppermint) but especially the Holly & Oak.   Plum lip balm!  
PBSW's Yule Update:  Comfort & Joy, Snowbird,  In Dulci Jubilo - A sacred blaze of beeswax & bayberry candles casting smoking shadows in chapel corners on Christmas Eve   this one also sounds amazing.   

Sugar Spider:  Body Scrub   --  Suikerspin, Chantilly Creme, Blond Sugar, Blue Marshmello.  Or Buttercream in there too.  (ALL THE VANILLA)   if SLS / paraben / phthalate free.  (I couldn't find anything on the site about this and I haven't asked Brooke because I haven't been able to afford any since she opened Sugar Spider.  lol.)
Solstice Scents:  I would love Estate Vanilla or Estate Amber EDP samples.  Whipped soap or bath salts would be welcome if SLS / paraben / phthalate free.  
Any interest in any of the following in a krampus theme?
+ Tee (sizing?)
I do already have two Krampus t-shirts (both are red, one from BPAL) but ALL THE KRAMPUS SHIRTS are welcome.  A black one would be nice.  I prefer women's cut, 2X or larger.  Would really love a super light weight zip up hoodie with Krampus on the back, black or dark grey.  I couldn't find any to add to my wishlist.   I'm too hot 99.9999% of the time (thyroid + weight gain) but I'm on a weight loss regimen right now (have lost over 15lbs since taking out my IUD, TMI sorry - that thing made me gain so much weight!) so I'm hoping when I get down to a reasonable size again that my temperature will even back out.  Then I'll love oversized sweat shirts / sweaters again!  
+ mask
I would LOVE a Krampus mask but I really need ties (the ear loops don't work for me) and I like really big masks.  I was thinking I might attempt to make one with my leftover Spoonflower krampus fabric.  Would definitely welcome awesome Krampus fabric.  I should go see if there is any new stuff at Spoonflower since I haven't looked in a couple of years.
+ jewelry (necklace?  Earrings? )
My ears (and other multiple body parts) are no longer pierced (sniff) and I haven't been wearing any jewelry so it would just look pretty in my jewelry box.
+socks
I wouldn't say no but I honestly only wear socks like 2-3 times a year these days like if I absolutely have to go walk in the snow for some reason.  Open toed slip on wedge sandals forever!!!  (usually I can make it to the car without having to walk in the snow.)  also I have size 11/12 feets and need men's socks.
What is something you can't get where you live that you wish some nice person who lives somewhere else would send you?
Usually I make a friend in Arizona go buy Canon's Sweet Hots and ship them to me by the HUGE box but I still have a few jars left right now.   I can't find any Toom locally and I'm too cheap to order it; I've tried to find other brands of garlic dip / garlic sauce, like Teta, but nothing available around here.  (Like grocery stores here even carry Yellow Bird.  But garlic sauce?  no.)  Next time I go to Seattle I can probably find some if I remember to look.   Ummmm I can't really think of anything else right now.    edit:  oh!  If you're on the East Coast, I'd love to try chocolate from L.A. Burdick, especially the chocolate mice and truffles.   
Most things I can get ... unless we're talking stuff from outside of the USA or restaurants or from the past.  (dang, I super have The Morbs right now.)     Please send a really good Indian restaurant with a little grocery store that has paneer.  And an Ethiopian food grocery store.  And minions to make me food.  And Japanese kit kats.  kthx. 
However, I do love to try your favorite things that are local to you --- coffee (whole bean or k cup), tea, chocolate, truffles, bath stuff, things from farmer's markets or little indie shops, local raw HONEY (ALL THE HONEY), whatever.
Do you have a particular Krampus favorite? Does one type seem most Krampus to you?
I love Cat Krampus too, so cute!!!  (That humanoid Krampus has the right feet though; I guess Krampus has one cloven hoof and one human foot according to some lore that I read.  shrug.)   But yeah, I love the "cuter" Krampus' and less the vintage humanoid.  Silhouette is good too.  
Abigail Larson and Iren Horrors both have Krampus things on their society6 page (stickers, mugs, prints, phone skins, everything) and Abigail also illustrated a Krampus book in case people are fans of their art.  (you can snoop my ALL THINGS KRAMPUS amazon list if you want to look)  Abigail has done some BPAL bottle artwork.
This one is super cute too, although very whimsical for a Krampus (and too expensive for the swap, lol.)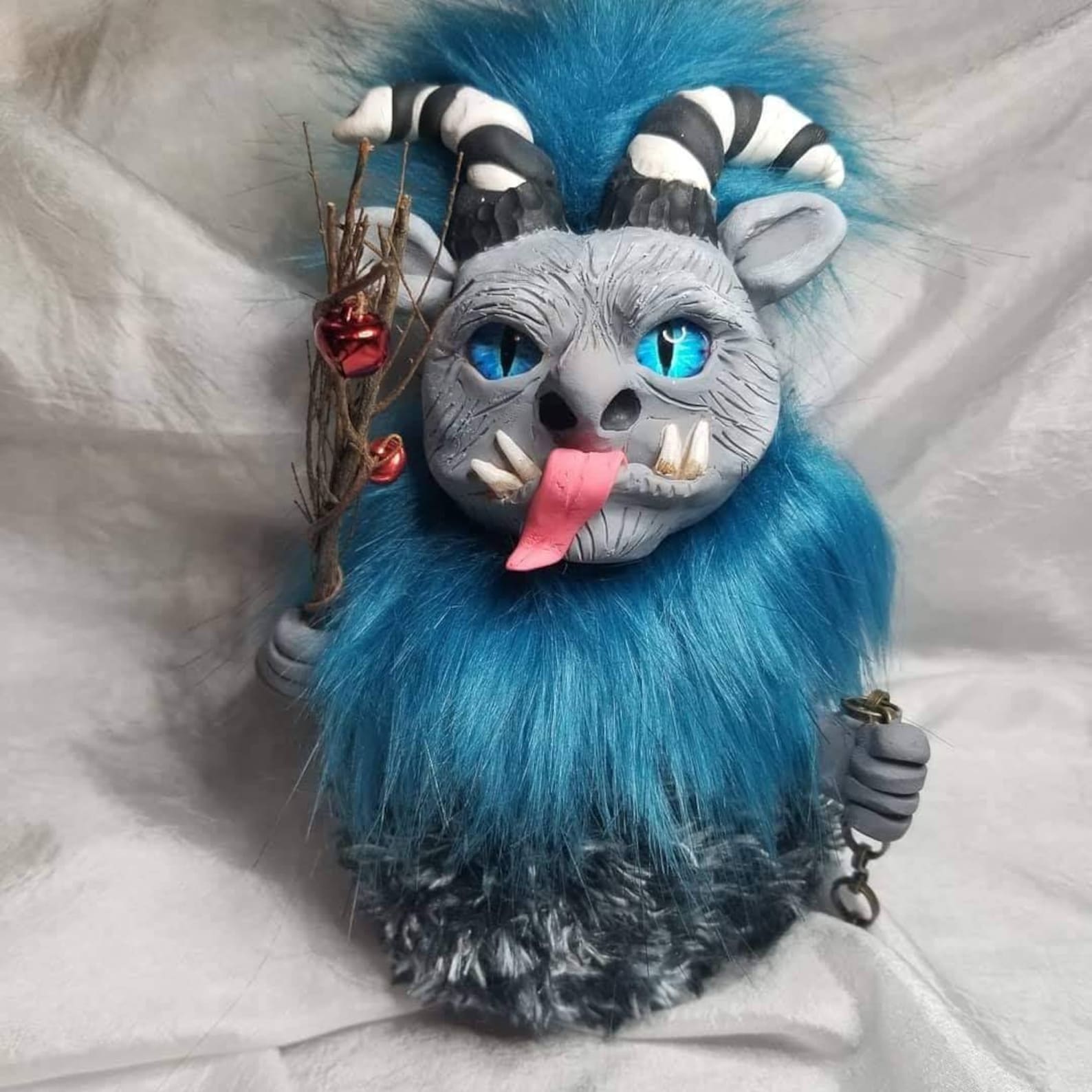 Also I'm totally in love with this Cat Krampus cookie cutter:
https://www.etsy.com/listing/838606658/cute-krampus-cookie-cutter-half-goat?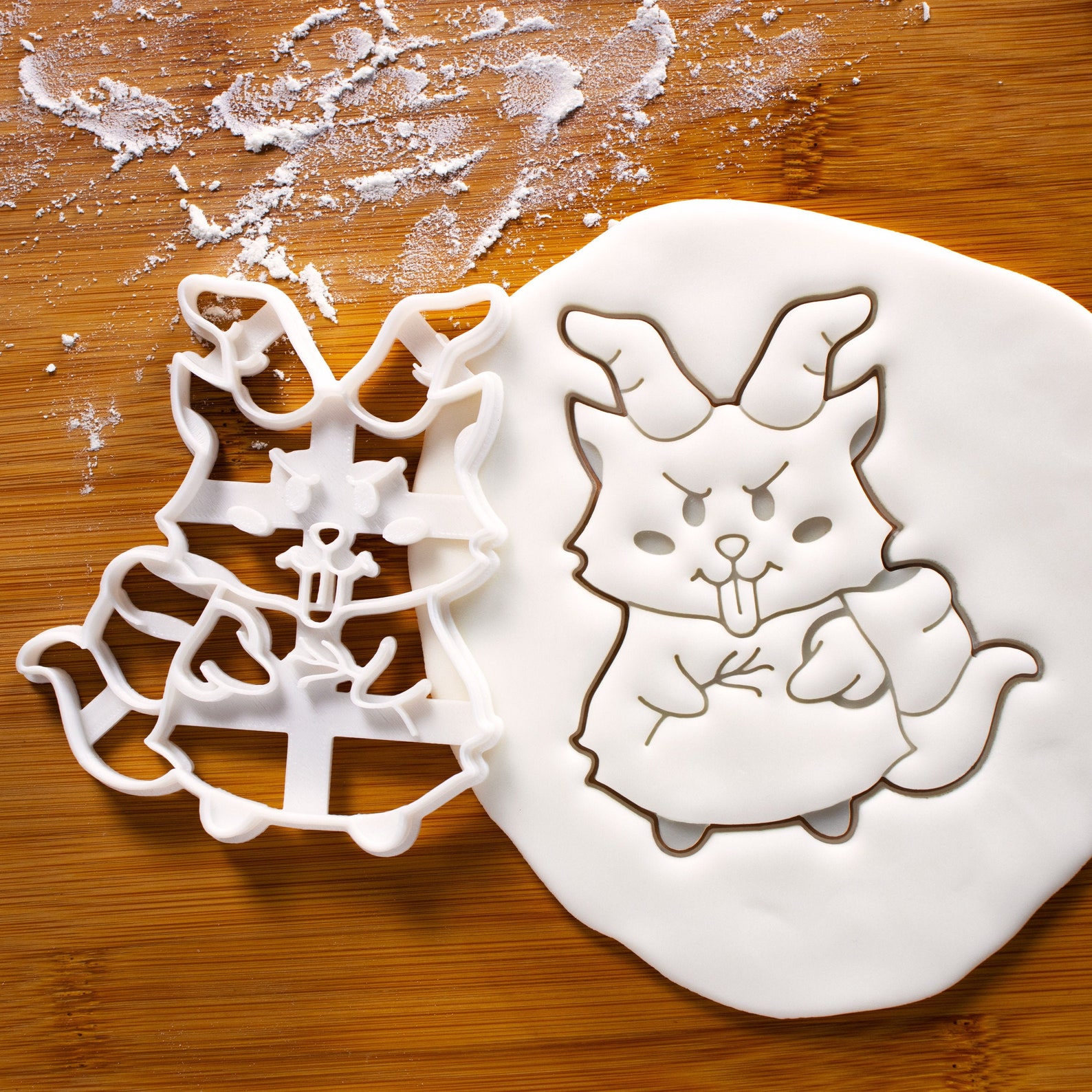 WHAT WOULD BE YOUR PERFECT KRAMPUS SCENT, SWAP VICTIMS?
I'm thinking evergreens, vanilla, and tiny bit of alpine snow.
If you got earrings, could you live with them having little jingle bells? Or would that drive you MAD. They are the ball type, not actual bells. Just one bell each.
No earrings for me.  (I do have a pair of Yule Converse High Tops that are red and green plaid and have bells on the little tag that comes out of the back so I jingle constantly as I walk.)  (just like these ones!   So bells in general aren't out.)
Homemade fruitcake with fruit soaked in booze for weeks- naughty or nice? 
Homemade could be ok depending on fruit and booze?  😈  I super love this recipe I have for cherry almond fruitcake (soaked in amaretto) that is nom.   I totally soak the fruit in the amaretto and then use WAY MORE amaretto than it calls for to soak the cake.  

  I'm going to go with NICE.  Store bought is naughty.  

Cellar Door released a Krampus soap and candle today, in case someone is looking for a leathery Krampus scent for their person.
ooooh I would love to try the cellar door soap and candle.  Bad Santa sounds amazing too.  (I hope they start doing other bath products in the future, their scents sound so awesome!)  I'd be down for soap ends too, like Black #1, Holiday Hearth, White Pine Wonderland, Tobacco & Oakmoss, Patchouli Haze, SEX MACHINE (sounds amazing.)   I KNOW ... I DON'T WANT BAR SOAP... UNTIL I DO
If I were to send fudge from my ETSY shop, what would you like, my pretties?
ALL OF IT.  THERE IS NEVER ENOUGH PENUCHE.  (and maybe Forest Fruit this time?  Chocolate peanut butter?)   And Christmas Pudding.  And your special homemade brandy to put on Christmas Pudding.