SW Fall 2016 - ThinkGeek things I love!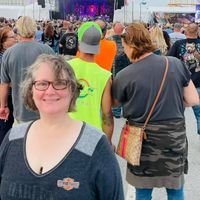 Entry posted by deazinn ·
669 views
Think Geek? Oh bloody hell......I'm off to make a list! And here goes.....

Path to Polaris bracelet
R2D2 car charger
Star Wars planet glassware
Millenium Falcon hot/cold mug
R2D2 Power Station
Maurader's Map scarf
Firefly playing cards
Alice in Wonderland Pocket Watch scarf (I really heart this!!)
Dragonfly Gear Necklace
Walking Dead cuff me bracelet

Okay, that's all the sale stuff. As an aside, I need a 2017 calendar. I wanted to buy myself the Pinups and Pitbulls one, but with my overdraft situation, I have no monies......
Other fandoms for a cool calendar would be Firefly, Orphan Black, pitbulls in general, Monet, and anything by Michael Whedon.