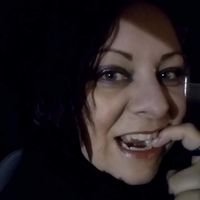 Do I like craft kits? Yes, if more personal and mom n pop, rather than Michael's. Don't get me wrong....sometimes stores offer neat things, but I find more inspiration from other people, art and craft shows, one on one instruction, than vague paper instructions and cheap plastic construction, if that makes sense
DO I like to cook? All the time! I have to be careful of fat content, due to the oldest spawn's dietary restrictions (Pancreatitis), so I like to cook from scratch, fresh, local if possible, yummy. I run the gamut on cultural foods. I can cook a variety of ethnic foods, but somehow I always seem to feel like we repeat dishes weekly.. the kids are picky, the man is picky, about what they eat. I am picky about quality, am not fond of GMO's, pre-made boxed or frozen. I like a lot of gourmet foods. New recipes are always accepted gratefully!
Are there any GC scents I would like to own? OH most assuredly! I'm a year into this addiction, and own approx.. 65 bottles, many of which are LE's, and not so many GC's. I don't have a lot of money to divest into collecting, adulting ain't easy!!
Name 3 BPAL scents I've tried and would like more of? Startled Toad, Padawan Killer Swarm, Al-Azif LE
Paintbox Soapworks? Never had pleasure to try.
Do I mind early or late reveals in the swap? I have no preference.
What quirky genres, or items do I like? We're into faery festivals! I like Horror conventions, Ren fairs, steampunk, and death! lol....'Goth' was not a phase..it stuck.
Makeup? Sometimes, for special events, I so don't have time for morning beauty rituals, but every now and then I get lucky.... Easiest is a gift card to Sephora, if possible. I like eyeshadows in crazy darker or stunning colors, glitter is awesome! Kat Von D, Makeup Forever, Urban Decay, Benefit, Ben Nye, Nars, Aveda, MAC, I.D., I have been coveting a new eye shadow palette, and replacing my beloved Tony & Tina Cosmic Lights powders, my T & T black herbal eyeliner pencil with silver glitter and miss my Dior Plastic Shine black gloss. I'm a nail biter, but I can always pass nail polish on to my lovely girls!
Fashion? Being me, goth if we must label, people think I'm just into black. I used to train in corsets, still own some, but am having weight issues *hate my body* My back isn't very fashion friendly these days. I love Victorian clothing, vintage, velvets, brocades, hoops and bustles, long and flowy like Stevie Nicks. I like colors, just darker ones

I'm going to start trying to up cycle clothes, I like that creativity. I am not opposed to dressing up. I own wings, dread falls, fangs, and would love head accessories, feathers, wings, anything beautiful and unique. I admire and follow a few designers too, but again, adulting stops me from spending. I did just get my first piece of Eileen Fischer. Her stuff for plus-sized women is exquisite!!! Wouldn't mind replacing and modifying band t's- my dad long ago gave away my Dead Can Dance, Thrill Kill Kult, Siouxsie, and Christian Death beloveds
* jewelry addition*, I have 4 holes per ear, and usually have my plugs in the lower, hoops to jingle and a stud in each top hole.
*Adagio teas-tried Dorian blend once, there was something about it I didn't like. Don't know why
Not a video game person
I like to garden, but for now am currently limited to pots on 2 decks, and a small patch of flower bed. I'm not fond of annuals, more into perennials. I grow veg, herbs, and plants that are native and/or hard to find.
Gift card vouchers? FOR!

I listed some in the questionnaire. ADD ON**- catalog called Country Door, I like their Halloween stuff, their gothic or antiqued wall mirrors, candle holders, and industrial storage items. I like IKEA too.
Have I seen anything lately that makes me say HOLY F*#K? Inside wall 'living gardens', The gorgeous new Fluevogs, Halloween décor from Pottery Barn and Williams-Sonoma. I've been getting my eye caught looking at all the really beautiful adult coloring books in stores. I always see cute things when we go to festivals....and usually just let it go.
Name 5 small things I could use but never get myself? Decent make-up brushes, Tocca Cleopatra fume, Pandora silver crown ring, handheld fresh herb grinder for cooking, nightmare before xmas socks
Do I like stuff from farmers markets? Soaps, candles, spice blends, beeswax items