Switch Witch Questions part 4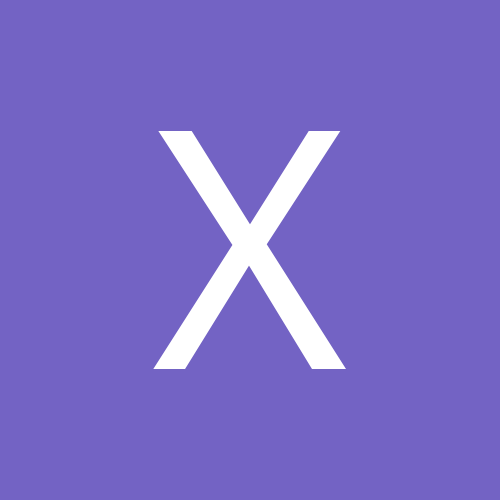 Entry posted by xscpx ·
303 views
Are you more prone to order out or cook at home? Would you be interested in cookbooks, kitchen utensils, and the like? If so, anything specific?Cook at home!!! I'm always interested in exotic cookbooks. I am especially into Japanese and Indian cuisine right now. I'm looking for a good French book as well. I'm pretty much set on utensils. I have way more than is necessary! The only thing I really want at this point is a cooling rack for my baked goods.
New question: How do you feel about maple syrup? I hate the store stuff. I would be willing to try real maple syrup.
How do people feel about little pocket shrines, maybe something inspirational/motivational to keep in their purses/backpacks/whatever? (Like these: http://www.art-shrin...cketshrines.htm)
The link wouldn't work for me, but I think the idea is wonderful!
Do you like Star Wars? Original Trilogy? Prequels? Spin-offs? Favorite characters?
Only with all of my being!!!! Darth Reven, Mara Jade, Naga Sadow, and Darth Vader.
Do you like beef jerkey, I know some may be vegatarian, but where I live beef is a staple and beef jerkey abounds. If so do you it really thin, hard and crunchy or thicker and softer. (OK that borders on obscene)-
I find it very icky.
Also do you like or racier ecards from time to time and do you need to be warned if something may be not safe to open at work.
I don't have restrictions at work so I'm game for anything!
Doctor Who? Yay or nay? (please don't make me cry by saying nay)
YAY!!!
I have a couple spare Doctor Who stickers. If my witchee is a fan, would they like a couple Doctor Who stickers in their package?
YAY!!!
Anyone love Buffy/Angel?
Not Angel, but I loved the Buffy series. Spike was my favorite!
How would you feel about gummies? Like, gummy bears? Gummy werewolves? Gummy vampires?
Gummies = WIN especially sour ones! (just need to be gluten free)
How would you feel about a totally original Gela-skin for your laptop/iPod/phone? Stickers? Decals?
Epic! If I start PA school in January, I will need a new laptop and I will need to make it awesome!
Since this is a Halloween round, what's your Creepy threshold? Are you a cartoon bats and smily pumpkins person or a skulls-and-bones the-dead-are-rising kind of person? Are your fairytales dark or Disney?
I LOVE it all!!!
Are your ears pierced, Witchee? Do you have any other piercings? Would you like to receive any items of jewelry for these piercings?
My ears are pierced, but I don't change my earrings ever. The ones I wear are sentimental.
How do you all feel about Whoopie Pies?
What in the world is a Woopie pie?
Are you looking for a certain kind of DVDs to spruce up your collection right now?
The only one I am looking for is HP and Deathly Hallows Part 1.
Does anyone like postcards? Is anyone willing to be a Nacho witch for postcards?
Yes and yes!
Anyone going to see any good concerts this fall?
Kamelot with Simone Simmons next week!
Do you like Star Trek? Original TV series, films, spinoff series, etc? Favorite characters?
I like it, but not nearly as much as I love Star Wars.
Do you wear t-shirts? Are there particular things you like on them? Would you like one designed by your Witch? And, if you don't mind saying, what size t-shirt do you wear?I live in tshirts! I wear a large in babydoll sizes and a medium in standard. (I'm heavy in the boob area so I need some material there!)I tend to wear band shirts, anime characters, and general kid stuff (harry potter, etc). I also LOVE Jinx tees and I have many "geek" tees. I would LOVE one designed by me witch! That would rock!
How do you feel about pumpkin scented things? Not perfume related, but soap, candles, etc....LOVE!
Has anyone else heard of or does anyone else love Glamourkin?
Never heard of it. Googling now!
If you had an international witch, is there anything you would like from the UK? (Or Australia, Belgium, France any other country we have witches from.Yes!!! postcards!!!!! Also pictures of the area would be wonderful and I would love to frame! Also, any cheesy touristy things (like I <3 Paris plastic Eiffel Towers) are awesome!
SOCK PREFERENCES?I like below ankle socks since I have thick calves (14 years of dancing + gymnastics) and the higher socks tend to look funny on me or cut off my circulation.

I like rainbows and silly characters but most of all I like Asian theme things like dragons and cheery blossoms.
Would you like/wear a pair of these? http://www.ravelry.c...rary/yoga-socks If so, what color?I like jewel tones, like an emerald green would be awesome!
Is there anyone here who likes toe socks? You know, those socks with a place for each toe? YES!!!!