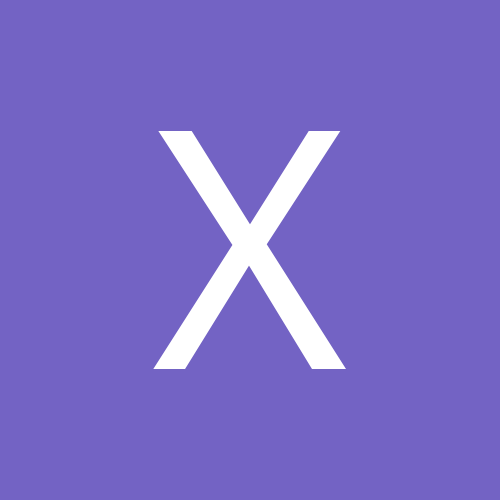 Entry posted by xscpx ·
346 views
This was a question before, but does anyone here like stones? Just pretty polished stones for use in whatever purposes? I like the smooth ones. I find it comforting to hold and rub with my finger.
Would you like to receive e-books? And if so, in what format? YES!!!!!!!!! Format doesn't matter since I have a program that can convert them for my Nook.
If you have kids, would you be interested in getting things for them? And if so, what are they interested and what sizes are the wearing now?
My kids are of the canine variety.
Would you be interested in a felted handbag? Do any of these styles appeal to you? http://tinyurl.com/3o2epzl (there's at least one guy-friendly style, too!) Not really. I'm not very fashionable and I cannot see myself actually moving my wallet to multiple purses. I fail at girldom.
Are there are patterns, motifs, etc that you especially like? n/a
Witchee, would you be interested in having a special tea cup/coffee mug/glass to drink out of?
OMG YES! Tea is just about my favorite thing EVER so a special cup/mug/glass would make me feel all happy every time I used it!
If you're a tea drinker, is there any specific tea you would like to receive, not just the kind/flavor but also the type/packing--i.e., tea bags, loose tea, compressed, etc?
I'm a purest and prefer loose tea. I'm interested in tasting anything that you think is yummy, but loose is my favorite. I've never tried compressed and find it very intriguing.
How would you feel about kitchen towels and other similar household objects, if they are pretty or a souvenir?
I love household items! I especially love things with chubby chefs or wine motifs.
How did you dress up for your last party or compulsory-formal-dress occasion?
I wore a wedding dress

Can you sum yourself (whether it be personality, life's goals, ethics, whatever) in 10 words or less?
A neurotic, geeky, obsessive, eclectic, soon to be PA
How about little bottles of booze? Ya wanna? What kind?
I don't actually really drink. I do about 10 hard apple ciders a year!
What are your views on fudge and brownies? (Also, if you live in a warm place, where the fudge might melt, that'd be helpful to know. Or, if you're diabetic and fudge is death, that'd be useful to know, too.)
YES AND YES, but sadly no since I live in a sauna.
Also, what about mochi? Love it, hate it, baffled by it?
I loved mochi when I was in Japan. They actually cut the jelly in front of you and toss it in the powder flavor stuff. Yum. Also MOCHI CREAM!!!! I don't really know about manufactured mochi. Some kinds in Japan were yummy, but I slightly fear Americanized versions. If you think it's good, I would like to try!
Anything from the update ya'll are liking? BPTP UPDATE
Not really. I don't take baths and I doubt I would use hair oil. I do want to try the Snow, Glass, Apples soap and maybe the STREUOBSTWIESE soap.
Does anyone like kimchi?
I like it well enough. I haven't found a prepared variety that I like as much and the made at home kind.
Would you be interested in a sample box(from somewhere like Birchbox or loosebutton)?
I had to google both.

Makeup scares me a little. I would be willing to try as long as it's nothing too complicated or scary. Eyelash curlers are probably some of the freakiest things ever...
You have to place a Lab and Trading Post order. Right fuckin' now. No spending limits. What do you buy?
Halloween 2011: Sonnet Dautomne - 5ml
The Black Apple of Saturn - 5ml
The Golden Apple of the Sun - 5ml
The Salon: Hygeia - 5ml
Perversion - 5ml
Dee - 5ml
Phoenix Steamworks: the Antikythera Mechanism 5ml
The Neil Gaiman Collection: Mr Ibis
The Neil Gaiman Collection: Mr Nancy
Good Omens: Crowley 5ml
Good Omens: Famine - 5ml
51 - 5ml
Baghdad - 5ml
Florence - 5ml
Glasgow - 5ml
Kathmandu - 5ml
Morocco - 5ml
Prague - 5ml
Shanghai - 5ml
Tombstone - 5ml
Halloween 2011: A Nocturnal Reverie - 5ml
Halloween 2011: Autumn Cider - 5ml
Halloween 2011: Devils Night 2011 - 5ml
Halloween 2011: La Calavera Catarina - 5ml
Neil Gaiman Scent Locket: the Goldfish Pool
Halloween Tee - Babydoll V Neck
A Little Lunacy: Blood Moon Tee - Babydoll Crew Neck
Sockfeetz: Purple, Red and Black Stripes
Paintbox Soapworks - anything you're interested in, in general or from the latest update?
I've never tried them, but the Indian Summer soap and sorbetto emulsion, Avast soap, Silken Peony lotion and sorbetto, Gingermilk soap and lotion, and Gold, Frankincense and Myrrh soap all sound AMAZING!
Do you guys have any sports that you follow obsessively? How about favorite teams and/or athletes
Nope
How do you feel about notebooks/journals/stationery? Anything you need or particularly like?
I don't think I would really use it for anything purposeful.
Does confetti/glitter make you angry or fill you with glee?
It freaks me out. I am totally afraid of glitter. I think it's evil!

Fabulous witches and witchees, perhaps you all could note of you've received MeiLin's goodies? Or if you want?
I don't really understand the question! I tried to google and found nothing.
How do you feel about stuffed animals/plushies/general soft, cuddly things? If you like them, what kind of animals would you be interested in?
LOVE! I especially want the Microbes from ThinkGeek!
how interested would you be on somewhat personalized bottle cap labels? Like these that I did?
When you're miserably sick (*sniffle, cough!*) what are the things that comfort you the most?
Peanut butter and jelly, my bed, and my Dante.
What constitutes ultimate luxury to you? (go crazy!)
All stainless steel appliances in my kitchen. A double oven. Butcher block countertops.

A wine fridge, gas range with 5 burners and the grill portion, wood cabinets, the Samsung refridgerator with the set temperature drawer. *drools* I can't wait to buy a house and make my dream kitchen!
What do you really NOT want?
Glitter. Anything with gluten.
interested in anything from Lush?
Not really. All the products I loved either changed or were discontinued. I'm over Lush at this point.
Do you blog? Would you like a header for your blog, a layout, etc?
I don't have a blog.
Would you be interested in a handmade bookmark?
YES!
do you like chex puppy chow or muddie buddies (ingredients: semi-sweet chocolate chips, PB, vanilla extract, powdered sugar, chex cereal)? would you want to get some from your witch / nacho witch?
If it was gluten free, absolutely!
How would you feel about receiving a Groupon deal for something in your local area? If there is anything you WOULDN'T like, mention that also.
I think one for like a wine tasting or something would be awesome. I don't really do anything sport related and it's hoenstly too hot out for most outdoor activities.