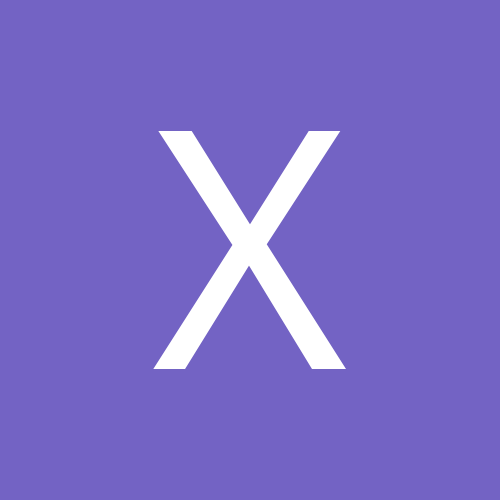 Entry posted by xscpx ·
284 views
That other blog got a bit long...
Is anyone fond of programs like Adopt a Tree/Highway/Library/Manatee/Acre of Rainforest/etc?
I would love a tree or animal. That would make me feel all warm and fuzzy inside and I would totally frame a picture of it and look fondly at it often!
What #1 actor, director, author and/or musician are you obsessed with?
are you interested in anything from the Villainness Bad Apples update? Yes!!!! Discord soap!
If you have a pet, would he/she/they like to receive a treat or a toy as a gift? Does your pet have any dietary restrictions or other preferences w.r.t. said treat? They would love it! My kitties tend to not be too crazy about treats since they get chased away from the dogs! My puppy boys LOVE treats, but only stipulation is they must either be very small (one bite) or large enough so my Moose doesn't choke. (He tends to inhale food, rather than chew) Anything "big dog" friendly is fine.
What are your top three "I want to try them but I think I'll never get to try them" (or, "I've tried them and I want moar moar moar, but I don't think I'll ever get any") scents/bath oils/sprays?
Tried and will never get: Black Temple Burlesque Troop, Snake Charmer,
Want to try and probably never will: WILF, Spanked Revisited, Storytime at Dark Delicacies
Is there a particular artist and piece that you would like a print of? If so, what is your max size that you could spare on your walls? I already own many prints of most of my favorite artists, I am interested in anything with an Asian or Egyptian feel to it. I've been looking for a good cherry blossom print for a while.
If you are in to beauty and makeup related stuff, what kind of stuff do you like? What is your skintone and hair color? Are there any beauty products you've wanted to try but just never purchase?
I really don't do makeup. I have some mascara which I break out on special occasions and that's about it. I'm pale with light freckles and dark brown hair and eyes.
Do you like coffee or tea? Would you be interested in trying some different types?
I love coffee and tea, but especially tea! I'm a bit of a tea snob, and prefer whole leaf, but am more than willing to try bags if you think they are yummy!
Are there any CDs/Albums you've been wanting but haven't bought yet? What format do you prefer? (i.e. mp3, actual cd, record, etc)
Night of Hunters by Tori Amos
Are you going away for any part of this round?
Yup! I'll be in Orlando for a work convention and trip to Animal Kingdom and Harry Potter World from September 23-25. I will be in Chicago for a weekend getaway October 21-23.
If your witch were going somewhere on a vacation during the round, would you want a little souvenir? A postcard or cool little commemorative trinket would be awesome! I also collect picture frames from everywhere we go and a small frame would be awesome in my collection!
Do you enjoy any outdoor activities? Do you have a favorite form of "exercise"? (keep it clean, all!)

I love going hiking with my dogs in the wintertime. Summers in Florida don't really allow for much outside time since heatstroke happens so quickly and is so dangerous. When the weather is nice we do a lot walking and jogging with the boys. I also rollerblade with Dante (not with Moose...he tries to attack the rollerblades

) I exercise inside. I do some things with my ball at home. I have a gym membership but rarely go. I do want to start getting into yoga, but I just haven't yet. I did buy a mat though!
Would you like to receive a mix-CD from your Witch?
Yes!!!!
Any witchee's with a ravelry account have any favourited patterns that cost money that would be a welcome gift? Heh, probably! I have tons of favorited patterns I there. I really need to learn to crochet faster and start getting though them!
Do you work/study at a desk and enjoy interesting or cute office supplies? Between my candles, medical books, medical models, and random junk, I really don't need anymore clutter on my desk. What I need is some sort of organizer to arrange my shit!
Witchee, are you a fan of musicals? If so, which ones?
Les Mis, Wicked, Chicago, Cabaret, are just a few of my favorites. I also love opera.
I am fond of the thrift. Do you mind lightly used goods? Please be specific!I don't mind used goods at all! The used bookstore near me is one of my favorite places!
Would a gift or a postcard from Disneyland make you squee with delight or puke into your mail box?
ZOMG YES!

I would do ANYTHING for something with Figment on it. I also love anything Lion King, Beauty and the Beast, or Sleeping Beauty (my absolute favs). Really anything Disney = WIN for me! Anything from Finding Nemo would make me *squee* too!
what are your favorite types of Halloween candy?
My favorites are Milk Duds, Snickers, and lollipops. I can't have anything with cookies like Twix or anything with malt like Milky Way. Anything else is good really!
Do you prefer soap or shower gel? Please give examples of your favorite scents or brands.
I prefer soap. I also love the bubbling scrubs from HoG, so anything similar would be great. The scents I like in bath products are very different than my perfume tastes. I really like Cocoa Pink's Boo Boo Lemon Noel, HoG Milkmaid, Hex, Zazz, Honeysuckle Lemon Curd. I really want to try HoG Haus Amber. I don't like overly sweet, more like hint of sweetness with something countering it. I like dark fruits a lot.
How do you like your chocolate? For example with nuts, mint, peanut butter, caramel?
Chocolate is my favorite food group! I especially love it with caramel, peanut butter, or nuts. Mint is not my favorite. My favorite is dark chocolate salted caramels!
Beads! Do you use them? Would you want some? What sorts of beads do you like? I don't actually use them for anything.
And another question; anyone like anything in particular from Think Geek? Other than everything? Since I'm an infectious disease person, the plush microbes are adorable! I especially love Chagas Disease (American Trypanosomiasis) and Sleeping Sickness (African Tryanosomiasis) since tryp. are my specialty! (Sleeping sickness is so cute with it's undulating membrane!!!)I'm also totally in love with the Weighted Companion Cube plush! The stuffed Sushi pals are adorable too! I want the Plush Microbe Holiday Ornament Set more than anything though! Sooooo freakin cute! I also am dying for Holiday Vader!!! I also wants the Metal Star Wars Movie Posters. Wow..this question makes me look like an obnoxious little kid! Sorry =(