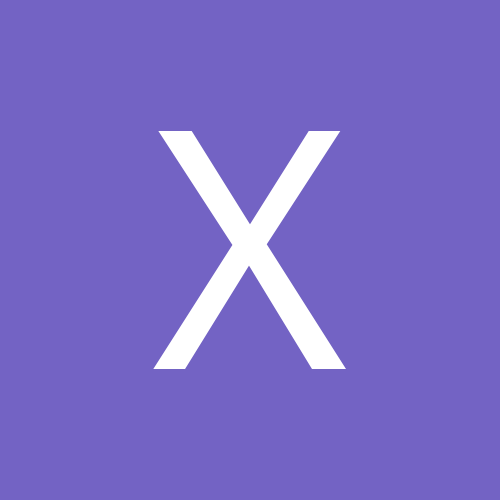 Entry posted by xscpx ·
362 views
Who's into nail polish? What colors/brands?
This is going to sound terrible, but I suck at being a girl. I don't even know how to do nail polish. I guess I would be interested in trying out some. I could probably get it on my toes without making too big a mess!! I would probably want some crazyass color like sparkly purple or something!
Candles?
I am hopelessly addicted. Candles, tarts, room sprays, anything to make my area smell yummy. I especially like Autumn and Christmas scents, especially cookie/baked good ones. Current favorites are YC Mistletoe and Figs, Christmas Cookie, Autumn Wreath, Spiced Pumpkin, etc. I also like freshish scents and I am currently obsession over a tart of YC Pink Sands which smells exactly like Skytyping With Chemtrails!!!

Do you like knitted goodies? If so, what would you like and what colors?
LOVE! The idea of someone making me something makes my heart happy!! It doesn't matter what it is, although I always wanted one of those cute little crocheted animals and I have been too afraid to attempt them myself!
Would you be interested in homemade edibles that are NOT sweets? Any specifics
YES!!! Anything gluten free would be well loved! I freakin love food! I would be especially interested in homemade preserves and jams and cool things like pickles. I love pickles!
What GC do you live in mortal terror of the lab discontinuing, but never get around to buying?
Dee. I love it so. Have used up countless imps. It's my go-to slather, yet I just have never gotten around to buying a bottle. Weird actually...I would be heartbroken if it were discontinued.
Is there a quote (or lyric or part of a poem) that really resonates with you or is your favorite?
There are quite a few. I will answer this in a separate, non-at-work blog so I can really put some thought into it.
Dream candle? Scent, color, type (tealight, votive, pillar, jar, etc.), throw...
I like strong scents since I have a house full of animals and takes good throw to be noticed!! I like all candles, but I do not use pillars or anything not contained. It's not safe with all my fuzzies.
Social Media
I'm on facebook. You can find me from my name. I have cool Japan and fuzzy babies pictures on there!
Yo, yarnies! Do you Ravelry? If so, who are you over thar?
Hells to the yeah!!! I believe I am also xscpx on there! I get all my patterns from Ravelry! There is also a very cute pic of my pup Dante in the sweater I made him on there!

Favorite animal?
Leopards, tigers, hippos, moose, panthers. I cannot pick just one!
What am I going to be for Halloween?
Sleeping!!
How do you feel about nick-knacks?
What traditions (family, holiday, or otherwise) are important to you?
Christmas decorating is very important to me. I had many of my mother's decorations from when I was growing up. It was always something I looked forward to as a kid. I take it even more seriously now since my husband tends to get very down around Christmas. (It's very close to the anniversary of his best friend's death) I also follow many family traditions when it comes to method of cooking, but also specific dishes for certain days.
Do you like going to the movies?
I love going to the movies. Even if the movie sucks, I love the experience of it. We often go to the 21+ theatre with private couches and they serve cocktails and food. It's my favorite thing to do for "date night".
What are your favorite restaurants?
With my Celiac's disease, eating out is a bit difficult. I do really like this little Thai place near where I live. I also enjoy Bonefish Grill (they have a gluten free brownie sundae!!!) and Olive Garden (gluten free pasta!!). We are taking a trip to Chicago in October for the weekend to eat at some awesome restaurants! I'm sure they will be favorites! My all time favorite restaurant ever is this TonKatsu place in the Kyoto Station in Kyoto, Japan. I think I ate there 3 times in the 5 days I was there! I will probably measure all food up against that place for the rest of my life. Until I go to Europe at least!

Do you play any video games?
I was addicted to World of Warcraft for a long time, but I have been clean for 4 years now! I'm playing Dragon Age intermittently now just for something to do (I've already beaten it) and impatiently waiting for the new Star Wars Old Republic MMO to come out! I was also waiting for Diablo III but I have since given up.

Do you like any anime?
Blood+, Twelve Kingdoms, Scrapped Princess, and Full Metal Alchemist are my favorites. I also love Neon Genesis Evangelion, Hand Maid May, Tenjou Tenge, Mnemosyne, and a whole bunch of others!
Do you have an E-reader/iPad/something similar that you need a cover/case for?
I have one, but I already have a nice cover for it.
how much do you like jewelry? like, if you were to get a shit ton of it during the round, how excited would you be? With the job I have I cannot really wear much jewelery. I'm pretty low maintenance too. I've had the same earrings in for years!
How would you like to receive some of your Witch's favorite recipes, tailored to your likes/dietary restrictions? And specific wants?
That would be awesome! Especially if she knows any gluten free baked goods!
Do you need any boxes to store your smellies in? What would you store in said hypothetical box--imps, bottles, supplies, all of the above?
I have a craft box, but have been meaning to get a pretty, wooden box or something like that.
Muppets: yea or nay?I love the Labyrinth, but would not like to have muppets in my house!
Do you have an affinity for Calvin and Hobbes, Peanuts, The Far Side, and other comic strips? If so, which is your favorite?
I don't think I've read most of those. I'm not really into comic strips.
Favorite Mythological Creature?:
Do you like hair things barrettes, headbands, flowersI don't have any, but I might be interested in trying some! I don't know about flowers though. I'm not really a "flower" sort of girl!
Expanding on the hair question - does anyone like those flower clips for the hair that are big right now??I have no idea what this is referring to...I suck at girlness.
Do you like to burn incense? If so, what are your favorite kinds...sticks? cones? resins? What are your favorite scents?
I do. I really like nag champa, but am open to everything. I like sticks and cones but have never tried resins!
- Harry Potter - a fan? If so, what house are you?
Slytherin bitches!

Sirius and I are...involved. It's been a bit difficult lately, with him being dead and all, but we make it work.

- If you were to receive a gift card, what places would you like to get one from?
Target is probably where I shop the most. Petsmart and PetSupermarket are close seconds. TJ Maxx would be cool too!
Is there a particular myth/folktale/legend/fairytale/godstory that you're drawn to?
This answer also needs more time than I can do at work! Will answer later!
If you RP, tabletop, forum, or otherwise... Do you have any original characters you'd like to see art of? If so, please give information! Even if it's a link to a web page or a profile or picture!
I sadly have not participated in RP in years. I miss it and that actually sounds like a great idea to get back into it on a forum.
If you could see anything, what would it be? Can be a person, an event, a landmark or monument, an object, etc. And it doesn't have to be on this planet, or in this time period, or in this reality!This is too much! So many ideas! I will keep to ancient things since I covered where I want to go in the questionnaire.
I would totally want to hang out with Caligula, have drinks with Perikles, have a three-some with Marc Antony and Cleopatra

. I want to see the pyramids now but also when they were built. I want to study in the Library of Alexandria when it was created. I want to see the Parthenon when it was finished, the Hanging Gardens of Babylon, the Collassus at Rhodes, Colosseum when it was being used, the Agora in 5th century Athens, the Elusinian Mysteries, and thousand more things! (Classical History major much?!

)
I also want to see a dragon, fairy, nymph, and satyr.
When you are having a really rough day, what do you like to do/have to make it a little brighter?
Coming home to my boys, Moose and Dante, makes any day better! Puppy kisses are the key to happiness!

What are your thoughts on comics? Any you like? Any you have been wanting to try? Favorite characters?I liked Chastity and a few others. I've always wanted to read the Dawn ones. I'd be interested in anything with a strong female lead, especially if something like vampires are involved!
Are you musical? Do you play an instrument, and if so, what? If not, what do you wish you could play or do?
I wish! I always wanted to play the cello and take classical singing lessons. My parents wouldn't let me as a kid, and I haven't found the time or money yet as an adult. I love opera so much and want to learn to sing one day! I will learn to play Bach's Cello Suite 5 Prelude and his Arioso on cello at some point in my life.
If you want to listen.

Does anyone garden? And if you do, what do you grow? If not, would a starter garden kit be something you'd be interested in?
I want to. Everything I've tried to grow has wound up getting cooked in this sauna of a state that I live in. The basil I grew did smell fabulous when it got sauteed by the sun though!

I would be interested if you know of something that could withstand extreme heat, extreme dryness, followed by monsoon rains.

Do you decorate for Halloween? Is your decorating taste elegant, kitschy and fun, or scary? I don't decorate for Halloween. I've always wanted to decorate for Autumn, but since we don't have Autumn in Florida, it seems silly to do so! (It's 90 degrees until like the end of November) I start decorating for Christmas at Thanksgiving though!