Spring 2011 SW Questions 3/10 - 3/22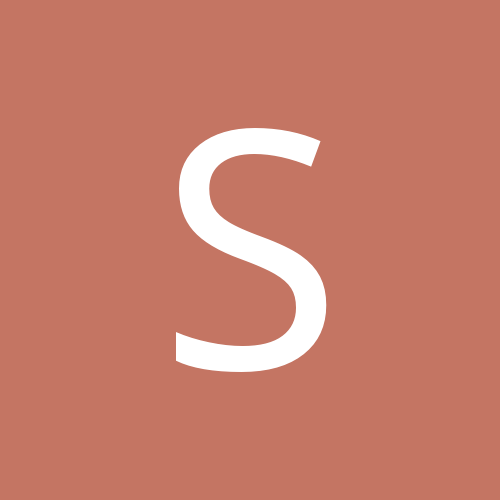 Entry posted by stariel ·
106 views
March 22
Violette Market Update is up. Do you covet anything from it?
I'm not really sure what that is, and I try to stick with BPAL for perfume since I can't even keep up with that!
What is your favorite type of wine? Would you be interested in trying something new? In that case, is there anything you really DONT like? Ooooo how about dessert wines?
I don't drink.
March 21
What three things are you craving right now?
nachos, more wearable pants, sleeping in my own bed on my stomach again! (post surgery I have to sleep at a 30-45 degree angle on my back, so I'm on the couch propped up with pillows)
paper goods, anyone need? including resume paper, and formal stationery as well as casual cards.
I have a lot, but if you find some absolutely perfect stationery I wouldn't say no.
What is a scent that you've been trying to find even a sample of for a very long time to no avail? (What bottle would you die to get your hands on - even a partial?)
I want to try WKAP Blackberry Jam and Scones - I probably could find it if I tried hard enough, but I haven't.
Is there anything in your life that you'd like advice or a "selfhelp" book for?: (ie finances, eating healthier, meal planning)
No thanks.
March 19
If your Witch lived near you, would you be happy or creeped out to get a "coupon" for a service like cleaning help or babysitting or dogwalking or coffee out with your Witch or something like that? Would you be creeped out if a local minion personally delivered a package to your house from a far-away Witch?
Meeting my witch for coffee or something would be fun! A personally delivered package is probably fine, especially if I know the minion (I know my witch has already sent some stuff to me through Twilight). Cleaning coupons etc... I'm not sure. As much as I'd like *anyone* else to clean my house, it does seem slightly creepy.
Let's say I have a pair of something you collect, would you like one of them and we have matching things?
That would be cute!
March 18
Do you like poetry?
A bit. It's not something I read all the time, though.
What types of scents do you like to scent your home? Which do you totally avoid?
I like fruity / foody or spicy scents usually, I avoid anything boozy or outdoorsy, woods and most florals.
What are your thoughts on comics? Any you like? Any you have been wanting to try? Favorite characters?
I don't really read comics.
How do you feel about nail polish? What colors do you like? Sparkles?
I don't usually paint my nails, since it's not really compatible with work. (Wearing gloves all day does a number on nail polish!)
Household/kitchen goods/gadgets?
If there's something you think I could use... I wouldn't mind some nice measuring spoons, I just have some plastic ones from a friend.
Ok geek check - what sort of geeky things do you do? Do you read comics/graphic novels? Are you obsessed with something (a TV show maybe?) Do you work in a geeky field? Do you play rpgs like Dungeons and Dragons? Would you like gifts related to any of these?
I'm not a very good geek. I work in science (genetics research) but am otherwise pretty much not geeky.
Do you have a favorite fabric? If someone were to make you a fabric item, would you prefer it be out of any fabric? e.g. velvet, satin, silk, cotton, bamboo??? Would this change if it were an article of clothing vs. a bag/pillow/blanket/somethingelse
A friend got a blanket at her baby shower out of something which I think is called Minky - it's so super soft! I think a pillow or little throw blanket out of that would be awesome, especially if it comes in non-baby colors.
Anything with the Worm Moon update that you're already lusting after?
I haven't even looked!
March 17
Would you want an invite to a site that is invite-only ex. Diaspora, Demonoid, etc. If so, what?
I can't think of any.
Pillows? What size/designs/colors would most interest you?
I could use a couple extra pillows for my couch... it's kind of a dark slate blue color.
purses? bags? What style/colors?
No thanks, I have plenty.
Decorative scarves for hair and/or creative accessorizing? What colors?
Not really my style.
Would you like anything from Starring Fragrances. They make awesome hair stuff, natural deoderant, and home fragrance (and a ton of other stuff, those are just my favs)?
In general, I have far too many bath products, but if you want to get me anything like that hair stuff is probably the one I need most.
March 16
For those who like lipgloss, lipstick, tinted balms, etc, what colors do you wear (and warm? cool?) and do you prefer something sheer or more opaque? How do you feel about shimmer?
I like clear gloss or slightly tinted to a pinkish / reddish color, but nothing too noticeable.
Are there any fancy/gourmet/special herbs or spices that you'd love to receive? ie: good quality vanilla or other extracts, vanilla beans, saffron, lavender, etc.
If my witch wants to send me a recipe and it needs anything strange, then sure! Otherwise I have most of the things I use most often.
What's your favorite animal? Or is there one that's particularly significant to you?
Probably a cat, I like their independence - I'm much more a cat person than a dog person. I also love tropical fish just for their awesomeness and looks.

If you were able to get a vintage or prototype bottle from the upcoming West Coast Will Call, which one would you want?
It already happened, and I'm not sure what was there anyway.
DVDs, Blu-Ray, both, neither?
I have a DVD player, but I also have Netflix and rarely buy DVDs.
Sock Dreams? What kind? (anklets, footies, etc.?)
I love socks, though I wear handknit ones most of the year. Stripey knee highs that work for very large calves (I have tiny feet and my calves are about 16" around) or cute normal height socks with stars are always appreciated.
Since this is a price capped round, would you rather get one "big" thing or lots of "little" things or don't care?
Whatever my witch wants to do is fine, though I will say that I'd rather have useful things than knick knacks. If you want to blow most of the budget on something nice you'll think I love then that's fine, quantity doesn't matter to me.
Do you like pirate-related things?
Not especially, they're ok.
Soaps? Be specific: if there are BPAL soaps you want to try or are dying for more of, tell all here! Also, any other companies people like or love? Villainess, maybe? Or Lush? What flavors???
I hardly use bar soaps, and I have quite a little stash to get through so this probably isn't necessary.
What periods of art do you love most? Like, if someone was going to get you a tapestry or a box or some other item, what period would you want it to most resonate with? the pinks and golds of Rococo? the clean geometry of Art Deco? The romanticism of Art Nouveux? The strange lines of Cubism?
I like Impressionist art, and I like photography, and Dali.
Would you like caffeinated lollipops?: http://www.lollyphil...cks-caffeinated
No thanks.
I'm going to Disneyland in a couple of weeks, is there anything I can get you?
Statistically this probably doesn't apply, but something neat with Maleficent might be cool...
March 15
Booze? Yay or Nay? what kinds?
Nay
Steampunk inspired items? Yay or nay?
If you think I'd like it then go for it, but I don't have any special affection for Steampunk
Do you like amurigami dolls?
Sometimes... this is my favorite ever (totally worth a look) Norwegian Black Metal Guy
Pirates vs Ninjas vs Zombies - who wins? Which do you love most?
Of the three I'd have to pick pirates, though really I choose vampires. I don't like zombies and am ambivalent about ninjas.
Do you like wearing things in your hair? If so, what kind (snap clips, scrunchie, headband, etc), how big & crazy (lowkey, bigger the better), and colors.
Nope, other than plain ol' hair bands.
Piercings? - ears?? - elsewhere?
I have 4 piercings in each ear, the bottom ones are gauged to a 12
Chocolate. With stuff in it? Are you more a plain chocolate lover, a chocolate and normal items lover (normal items being nuts, fruit, caramel) or do you like weird stuff in your chocolate? (weird stuff being curry, chilis, balsamic vinegar, floraly things)
I like chocolate mint, or with stuff (orange, most fruit, nuts, caramel but I'm not supposed to eat caramel because of my braces). I'd try weird stuff as long as it's vegetarian.
March 14
surprise! the world has given you the day off. You hear that, no chores, responsibilities, or budget you have to follow. What would you do in those 24 hours?
I'd quick fly to Australia, go scuba diving at the Great Barrier Reef (in my dreams I don't need certification) and eat some Tim Tams.

Do you have any blogs you regularly read?
A bunch of knitting blogs.
Do you need another bpal box? If so what would your fantasy one look like?
I'm actually doing quite well on boxes now!
Do you enjoy gardening? If so, what kind of stuff do you grow? Vegetables, flowers?
I don't have any place to garden, but I have a lot of indoor plants at work - we have huge windows.
Social Networking sites:
I'm not really into them. I'm stariel on Ravelry and last.fm, and I have a Facebook but I rarely use it and it's only for friends / family.
favourite artists or specific paintings?
I love Starry Night, of course, and I'm a fan of Dali.
March 13
how about mix CDs?
I'm pretty picky about music, but I'd give it a listen.
Hey, how do folks feel about little e-goodies, like links to stuff your witchee likes? (articles online, pix, fic, etc)
If my witch fines one s/he thinks I'll really like, then great. Otherwise I'm not a big fan of them in general.
Tim Tams? Yes or no? Chocolate Creme, Caramel, or Dark Chocolate?
Sure! Any is fine.
Is there any "classic" literature (Hemingway, Dickens, Elliot, Bronte, Hugo, Wilde, etc.) that you would like to add to your collection?
I think I'm doing OK there, I usually get it for free as an ebook on my iPhone or from Librivox.
candles and/or aroma melts: yay or nay?
Candles are good, I don't have a tart melter.
Get your music player, what are the first 13 songs on Random?
I'll just cheat a bit and look at what's been playing while I write all these - I have my iTunes on random:
1. #1 Crush ~ Garbage
2. Say When ~ Fair to Midland
3. 6 Underground ~ Sneaker Pimps
4. Ice Monster ~ Minus the Bear
5. Kill Caustic ~ AFI
6. Waking Up Beside You ~ Stabbing Westward
7. A Smart Kid ~ Porcupine Tree
8. Parabol ~ Tool
9. Hardwire ~ Metric
10. Black Balloon ~ Goo Goo Dolls
11. Change (In the House of Flies) ~ Deftones
12. Hush ~ Tool
13. Dope Hat ~ Marilyn Manson
I must say that's uncharacteristically calm for me.
Astrological charts and interpretation/ reports?
No thanks.
So how does everyone feel about receiving ebooks?
I don't have an ebook reader, but if it's PDF I can use it on my iPhone. I know MeiLin mentioned cookbooks and I'd definitely be interested in those.
March 11
Would you rather have HUGE list of things your witchee wants to try or just a highlight list?
A big list! (And I'm a hypocrite, because mine is small because I don't keep up with updates. I want to try pretty much anything sweet and fruity, with tea notes, or spicy.
March 10
Baked Goods? Yea Nay?
Sure, though keep in mind I'm only one person and I'd like to maintain my waistline.

If not Baked goods and you are changing eating habits..a book of recipes perhaps that will help the new eating lifestyle?
If you have a favorite cookbook I'd be open to it. I'm vegetarian and rather uninspired (I make my 12 or so favorite things all the time).
If you were to make an order RIGHT NOW (Not that any of you will make any bpal orders until SW is over, because you do NOT want to mess up any plans your witch might have!) What would you order (from lab, forum, DD, TradingPost, etc)
I haven't a clue. I don't order much because I feel like I have lots of BPAL and I should pay attention to what I already have.

What level of nudity are you fine with on items? Ex: none, tasteful, erotica
None to very tasteful, like classic art kinds of things. I'm a bit of a prude.
I know the ?airre asked about gently used books and if you like garage sales, but would you like other kinds of gently used items that may have come from a garage sale?
As long as it's something non-gross (i.e. not underwear, stuff that's hard to clean).
Do you like cooking seasonings, like the kind you can get in ounce sizes? If so, things you'd love to try out?
Not unless there's a specific something to make with it.
Do you like any particular kinds of green or black teas or coffees that could also be gotten in bulk?
I'm a fan of English Breakfast and I like some fruit flavored black teas. I don't really like green tea, and I don't make coffee at home.
Favorite snack foods (and can they be from bulk section as well?)
I don't do a lot of snacking, and most of the candy stuff I probably am not supposed to eat with my braces anyway.