Valentine Swap Questions 1-13 to 1-25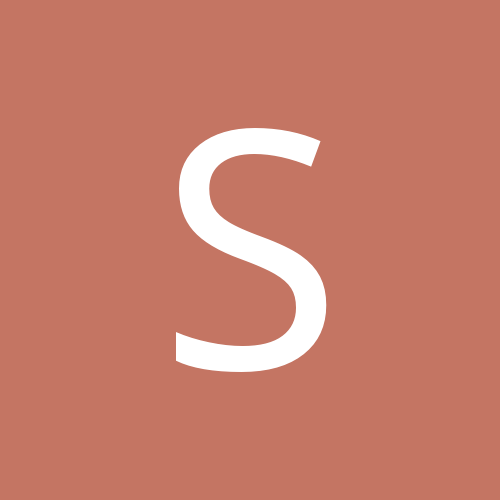 Entry posted by stariel ·
137 views
1-13
Would you prefer a poem or romance novel & what type of romance novel?
I don't read much in the way of romance novels, though I have read some very trashy vampire ones just for fun. Any good paranormal one that isn't too romancey would be good - I just read Soulless and really enjoyed that. Poetry is good too!
How do you feel about burned mix cds (good time for mood music *giggle*)?
I already have an anti-Valentine playlist that I listen to, since I pretend to be bitter and single. (I am single, just not actually bitter.) But I'd take a listen if my cupid wants to make me a mix CD!
Do you have metal/ jewelry allergies?
I generally try to stick with silver or surgical steel for earrings, since I have had reactions in the past, I'm just not sure what metals they were.
1-14
Do you bake/would you be interested in baked goods or related mixes?
I do bake and would love baked goods, though keep in mind that I live alone when choosing the quantity. (I'm still eating cookies sent by a minion of my winter SW - luckily they freeze well and she packaged them in three smaller airtight containers!) I usually bake for work meetings since then I can foist most of it off on my coworkers.

1-15
Do you like cute stationery, stickers, note cards, stuff like that?
Love it! I have quite a bit of stationery, but I do use it up. I'm a big fan of stickers too.
Do you like tea? If so, do you prefer your tea loose or in tea bags?
I do like tea, mostly herbal tea and flavored black teas, and especially chai! Loose or bagged is fine, I use both kinds regularly.
Would you enjoy some loose beads for your own crafts, or any other crafty bits?
I don't really do any beading, though I did long ago... I occasionally use beads in knitting, but those are sort of specific to the project. I'm pretty set on yarn crafty supplies, but I am just learning to machine sew, so if there are any small useful things I'd be happy to get them! So far I have a sewing machine, a large pin cushion, cheap straight pins, and a cheap seam ripper.
Would you rather get things all together or in a couple of doses?
Whatever is best for my Cupid is fine with me, it's such a short time frame and shipping is expensive.
Kid/Parent/church lady safe or not?
I don't have any children and live alone, and I'm not a church lady. But I am a bit of a prude, so mildly risque is fine, totally out there is probably not!
Length of necklace, size of bracelet, post or dangle earrings preferred?
I am lazy, so I rarely change jewelry. I've been wearing the same necklace most days for months, and I generally sleep in it / shower in it etc. I do like the length (it's a little pendant on a 19" chain)
My wrist is just under 6.25" circumference, and the base of my hand isn't much bigger, so 7" or less is probably best.
I mainly just wear small post earrings - I have larger ones in my bottom ear piercing - but those are gauged to 12, so as far as "regular" earrings go they're confined to my top two holes in each ear, and there isn't a ton of room.

Stuffed critters or other things of the cuddly variety?
Love them! Though I already have many, so I'll invoke the "if it's special" rule. If it's handmade or seems just perfect for me, then I'll gladly have it, but there's no need to go buy me yet another stuffie.
Would you mind receiving an in person delivery from your Cupid?
I think it would be fun, but you'd have to find a secret way to make sure I'm at home... that rarely happens.

For those who don't do jewelry/have a prohibitive amount of metal sensitivities, etc., would you prefer something like a keychain charm or other little ornamental thing?
My keychain is a bit full at the moment, but I do switch things out now and again (especially since things knocking around with my keys tend to break after a while).
For you chocolate lovers - do you like yours plain or with nuts? If nuts are good, which kind?
Either, though I do love chocolate with nuts. Almonds and hazelnuts are some of my faves, but coconut is also good (and not exactly a nut...)
Do you like hot cocoa?
Yes! I do like it! Oh, I forgot to mention in my questionnaire, but if you send something like hot cocoa, I'd like the full sugar variety without artificial sweeteners... they don't like me much. I really like mint and caramel flavored ones too.

Does anyone have any strong objection to gently used items?
Nope used is fine, aside from the obvious gross exceptions (like undies).