More Adventures in my Crafy (sort of) World...

Well, I've made a few more scarves (can't have enough of them in humid 86 degree weather, right? hehe). And I've also been making a bunch of felt critters out of THIS BOOK (a lovely gift from my most recent Switch Witch!). Here is a picture of those: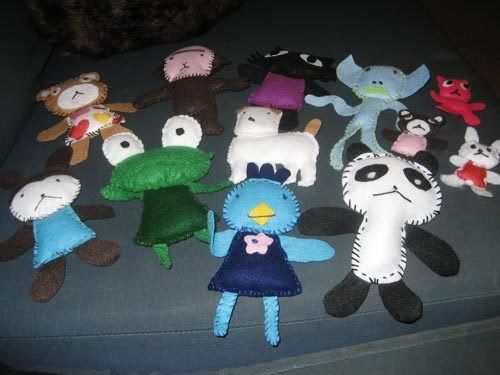 I forgot to take pictures of the rest of the scarves. Oopsy! But the animals were a big hit with the children of one of the guys at my new job. So, yay!