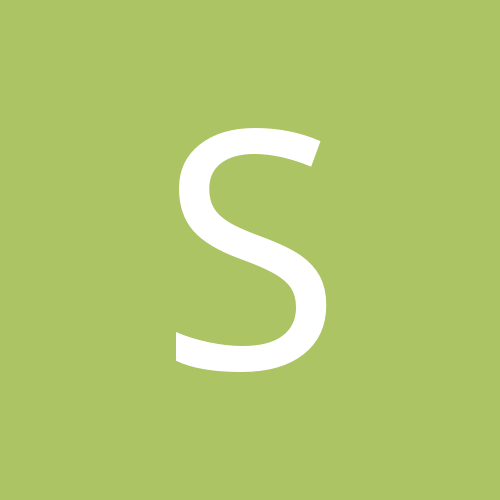 Content Count

15

Joined

Last visited
Let me just add another "gorgeous!" to the chorus. At first sniff, it reminded me of Storm Moon--cool & citrusy. Dabbed on, it softened & deepened; it's a wonderful light, soft scent that's perfect to wear at the close of summer. And it lasts! I dabbed it on my wrist 9 hours ago & have washed dishes since, & I can still smell it. This one's going into the "order again if it's offered" pile!

This is a heavy scent, spicy & fruity. Very, very sweet. & not to my taste (there's sweet, & then there's icky-sweet; & on me this comes out the latter).

This is a beautiful, complex fragrance. Wet, it's botanical, like crushed plants with a hint of balsam: a little cool & green. As it dries down, the balsam lingers. Dry, it changes to something warm & subtle & sophisticated. & it lasts for hours. This one I'm ordering in the big vial!

Wet: It's rose with a hint of sweetness that makes it smell lush & decadent. Certainly not your granny's tea rose! Drying: It mellows. The scent fades fairly quickly on me; but I can tell it's still there, like the ghost of some old sin. It's a lovely rose with an intriguing hint of darkness. I'll be using up the imp & probably ordering more.

A 5ml bottle of this was in my first order with BPAL, because I couldn't resist the description. First wearing took me straight back to childhood: wet, it smelled like the mentholated rub that was slathered on me when I had a cold. A few minutes later, it smelled like a fragrance I wore in high school. Then it settled into my skin & sweeted, & smelled lovely. What a walk through my past! Luckily, that was the only time I had those reactions to this marvelous scent. I love opening the bottle & sniffing: it does smell cold & mysterious & piney. Sometimes, as it dries, I can smell other botanicals; then it dries warm & sweet, though I still get a hint of pine. The experience is like drifting down through branches of evergreen, to flowers blooming on the forest floor. This is one of my favorites.

I've worn this one several times since I got it, & I love it more & more. First time wearing, it seemed like a confusion of scents--& way more sweet & floral than I tend to like. As it dried, though, I could smell the warm spice of dry leaves comig through; & then the berries and wine. An hour later, it all had melded into the smell of a warm October day in the woods--lovely. That first wearing was the only time I've smelled the grapes & wine. It still smells wonderful & spicy on me, though. I, too, have trouble with the scent fading quickly; but yesterday I mixed a couple drops into Neutragena body lotion & smoothed it onto my arms & legs, & the scent lasted & lasted & lasted. I walked around in a fragrant haze all day & could still smell it when I went to bed last night. Definitely a keeper!