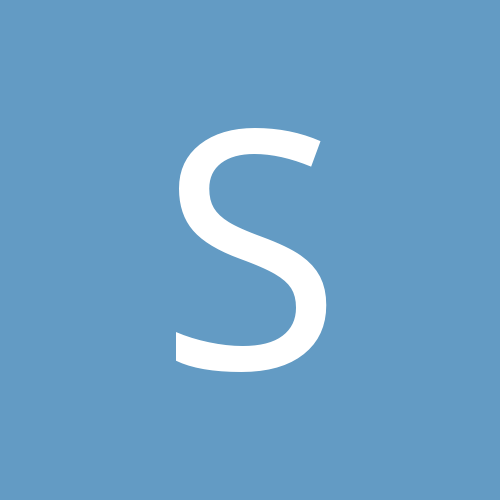 Content Count

1,131

Joined

Last visited
About SoapyRN
Rank

obsessive precious hoarder


Birthday

09/15/1976
BPAL
Favorite Scents

Clean, green, some ambers, white musks, tea based, citrus is always good, and florals if not too heady. Lately I have found Beth's spice blends to be wonderful, Silk Road and All Night Long are awesome. Favs include Antique Lace, my precious bottle, Brisingamen, Alice, Pink Moon when the feeling is right and Beltane + Graveyard Dirt.
Profile Information
Interests

Aromatherapy, knitting, sewing, working out, biking, swimming, smooching on my hubby, tea, swaps involving tea, BPAL, my kids

Mood
Astrology
Astrological Info

Virgo, I like to create thinks. Not that I am creative, but give me a pattern or instructions and watch me make it. Very motherly with those I love and care for.

Chinese Zodiac Sign
Western Zodiac Sign
Thanks to my lovely SW, I was gift imped this to sample as I has listed it on my wishlist. In the imp, very wine boozey. I actually put in back and put something else on. Just seemed not the right time. Today, though, I did feel like a Queen, so I gave it a whirl. Wet on the wrist, I was very cautious, and did not use the same amount that I would normally put on, in fact I kept it on one wrist. Having read the reviews I knew the comparison to Harvest Moon, which I love and own all of them. Rushed out the door for errands, and about three hours later, I caught a smell. Lady in Heaven, this is so classy. I think in the imp I expected a brash heavy perfume, but this is so fantastic, not at all like Alice but the ballsy woman Alice can be. bottle please.

Zephyr, a wonderful blend. Also a huge fan of Whitechapel.

Yum yum yum. I am a Fall baby, I love this time of the year. This to me, along with Harvest Moon 06 or 05 are the perfect Fall Duo. Wet in the bottle I got apples, tart and sweet, like Minnesota's own Honeycrisp. Just perfect. Wet on my skin, a tart berry and still those apples. As it dries, that mulling spice from the cider hit big, and there is no better scent. This is a great blend and would rock as a room scent. I normally never would do both, but this is perfumed enough to wear on the skin and still make your living room an autumn escape.

By the third page, I am pretty much in agreement with nearly all of the reviews! It is WONDERFUL! I am a spice musk freak and ordered it as soon as it came out. The fact that it was my birth moon helped. I over looked that it is IN an opium den, but I get no smoke or anything like those notes which is fine by me. Somewhere, someone said this was Harvest Moon, sans the apple notes and I will agree. There is a richness about it that I loved in that blend and it is only applified in this one. More more more bottles. Seriously. Oddly, the dh was not too kean on it out of the bottle. I have not noticed a morph of any sort, just pure heaven.

SoapyRN replied to eviltemptressdq's topic in Wanderlust

Super fantastic scent, no? I adore it and my skin simply eats it up! The wonderful amber carries the notes from the wet stage, when the green notes are the greenest, and the lemon is just as sweet as it can be. The ginger is short lived as are the droplets of summer rain, which is fine by me. A bottle of this lovely blend is needed. I get a little version of Brisingamen here, my signature sexy scent. Not as LOUD as Brisingamen is, less mature somehow. Great job Beth. ETA something that I really enjoyed. The last note I smell before it exits my skin is that grass. I get a grass that is just watered, rich and thick with loam. I am curious to see how this ages.

gift imp to me I have over looked this for some reason. I like ginger and love tea so I was excited to try it. I put it on before work from the imp and I might have been light handed with it. Not really supposed to wear scents. Wet, it is very nice. The ginger is sharp enough and I had hoped that it would be sweeter. You can smell the tea also, the same blend nearly that is in Dormouse. Thankfully, it does sweeten up and has a sucker like sweetness, not honey. I want to reapply next time with more and I will decide then, but I think I need a bottle of this great GC.

When I read the reviews and saw that it was similar to Dorian, I was suprised, at least while it is wet. Wet, I got so much of the musk that the other notes are not to strong. Then, rather quickly, the creamy vanilla and tea come to the surface....holy hotness. I love it. Like Dorian it is so creamy and spicy but this is more spicy. Mmmmm. I have to edit this later when I am not drinking muscato and during a different week. I really want my dh to try some of the CD oils I got. This might be the one.

Cute bottle. In the bottle, wet, I smell a citrus, the orange blossom and lemongrass. On the skin wet, I got a lot of mint, not a huge huge fan of mint unless it is a sweet mink, like in Lick It. It stayed very bright for a very long time, 'green' if you will. I went grocery shopping, cleaned my kitchen and resmelled my arm. What is left after the dry down is the honey and tea, through and through. I like it. I think I would love more sugar and will be experimenting with some layering. Great work though.

This was the lone imp I requested with my last order at Harvest Moon. I thought it was cute...an imp that said Eat Me. I have tried smost of the past sweet blends, with the expection of the Monster series. I was suprised to see the color of the imp sodark. Most of my favs are very light, nearly clear. It waited to be tried. Today I applied this like MAD! Only after the dry down did I understand why. The initial sweet cake note dries very fast and vanilla, the labs best sweetest vanilla is all that is on my arm. I love Beth's vanilla. A bottle of Eat Me must come and soon. I adore the idea and the blend. I am not, by any means a 'foody' but this is a great bridge between my all time favorite note and something fun.

Grrrlennyl and Sophia both said how i feel. Very nice, apples with enough tart to balance out something that could be very fruity and sweet. If you make beer, that bright grain smell is there. With perfume notes. Quite comforting. I thought this was September's moon which is my birthmonth, but it is August. I have last years Harvest Moon. Later I will play with both bottles and see what I get. I love it though.

What an odd imp on me. I opened the imp, frimped to me by a kind swapper, revomed the tape and smelled...tobacco leaf. This newly discovered imp came to me around 11:30pm so I was not going to get on the forum and find out the notes. I just figured that we were looking at a sweetish blend with some tobacco, perhaps leaves. In the morning, I find that this is fig and mandarin orange. How odd. I liked the spicy and warm throw the oil has. I even put some on and dh loved it. I was a bit dissapointed that it did not contain tobacco, as that is a note I try to avoid, hoped that this one changed that. Oh well. Nice blend though

Not a huge ozone fan which is why I avoided getting it. That said, I get no ozone from this. Going through a cast aside box of frimps, I came across two imps of this. Temps outside 101, HOT for Minnesota. I thought perhaps this would cool me off. Placed a scant amount on my arm and smelled....Fee! Kinda soapy, but thats my name! LOL I really like this. Very bright and nearly lemon. I remember when this was released, I totally dug every note except that mention of ozone. That was enough not to order. Over two years on this forum and three of sampling Beth's magic and this is a perfect example of why, you really out to try EVERYTHING. Love it. A possible pre CD order.

maewitch said what I was thinking. I am glad that the sweet pea is not too strong on this. It seems to be a balance of O and Antique Lace. I had not developed my BPAL nose when I ordered O three years ago. This is a great vanilla and amber blend. So very happy a 5ml is coming.

Not much more I can add other than kicking myself in the ass for not getting a second bottle! Perfectly blended green tea with bright notes of citrus and fruit. Only think green fruits, cucumbers and cool melon? Faded a bit fast but I might not have put enough on. Great bottle Macha! Beautiful festive scent. Off to the swaps to hopefully get a bottle for my sister now.

Wow, Holy Melon in the bottle. It is ripe and juicy Honeydew, did I mention the juice? On, I got a blast of sweet fruits, like the ones that run down your wrist as you try to suck the juices from the meat of the peach during the sticky hot days of summer. As it dries, that melon fades a bit which I did appreciate and slowly some of the other notes make it known they too are in the bottle. I smell the same carnation in Alice, as well as some of the tea from that blend. I do hope some more of the fruit notes fade still, but this is a very NICE blend. Happy even. The halo on the imp is too funny also!