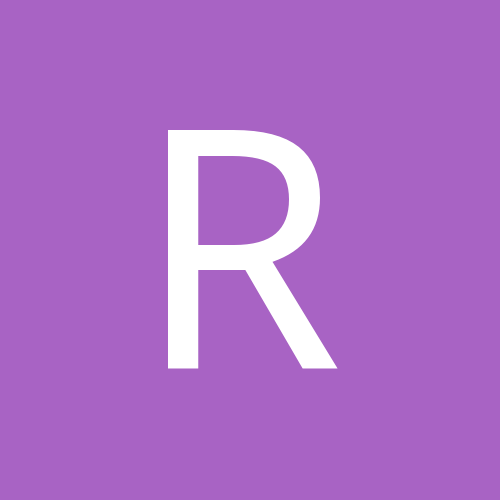 Rocky_Mountain_Home
not-yet-approved
Content Count

6

Joined

Last visited
About Rocky_Mountain_Home
Rocky_Mountain_Home replied to Rocky_Mountain_Home's topic in Recommendations

Ok...I finally made my decisions & placed my order this morning! I'm so excited, I can't wait to try these! Here's the list: Dragon's Heart Old Glasgow Spellbound Dragon's Blood Scorpio Old New Orleans Tiger Lily The Caterpillar De Sade (had my hottie cowboy hubbie in mind on this one!) Loviatar Queen Mab Ouija I'll definitely let you guys know what I think when the order arrives...now it's all over but the waitin'.....

Rocky_Mountain_Home replied to Rocky_Mountain_Home's topic in Recommendations

Thanks so much to everybody who's responded to my post. You guys are all so kind to share your thoughts with me! Heartbeast...we do sound so similar in our fragrance choices! Thanks for the link to check out the fragrance notes, no wonder I love that old Tabu so much...every single note in it is something I love! (Rich rose, orange blossom, jasmine, vetiver, oakmoss, amber and musk). Though I didn't realize it until just this moment that it must be the vetiver that comes across to me so strong in the Chanel 19...after smelling it again in the Lavender/Vetiver blend I mentioned in my original post it jumps right out at me, I just hadn't even thought of it in those terms til I saw that Vetiver is in the Chanel 19. You learn something new every single day! Allamanda, I find it very encouraging to see that several of my choices made your list of BPAL staples! Especially since you were a big fan of Chanel 19 & Coco both. Interestingly enough, I can wear Chanel 5 only if it is the pure parfum, or eau de parfum. If I try to wear the eau de toillette it goes completely SKUNKY on me! ICK! I love the eau de parfum & pure parfum in the bottle & on, but the eau de toillette just gags me. So much so that it actually turned me off to No. 5 for a very long time. Only recently have I ordered a tiny little mini bottle of it once again to try it. I'm just so excited that I found BPAL! I'm doing the little happy dance right now! Though I have to say that I am slightly dizzy at the size that my 'to order' list has grown to in such a short time!! Thanks again to all of you for responding & I appreciate the warm welcome! I can't wait to get started, though I've got so many I want to try that I don't know where to start! It does look like I'm gonna have to try the Snake Oil, from what I've seen on the site it seems to be the overwhelming favorite of many! Thanks again guys, looks like I'm gonna have a ton of fun here!

Hi all! I am new to BPAL, having recently stumbled onto an auction on eBay that piqued my curiosity about this site. So, now here I sit, having lurked on the boards for the past couple of weeks, and am desperately try to decide which Imps to order! I am a total perfume/fragrance/smell-good-stuff junkie! I absolutely ADORE Chanel No. 19. It comes across as a very clean scent to me, without being soapy, and has a very leathery base, coming across as 'green' in my mind. I always think 'green & leathery' (somehow, when you say that out loud it just doesn't sound right, huh? HEHE!) when I smell it. At least that's what my nose picks up, though I wouldn't say I have a highly trained nose when it comes to singling out notes, or even aptly describing fragrances. Anyhoo...does anybody out there know if BPAL has a scent that is similiar to Chanel No. 19? I'd love recommendations! I also tend to really enjoy woody, spicy, almost masculine scents. One of my favorites (I'm probably about to totally embarrass myself here ) is Tabu by Dana Perfumes, it's been around forever. There, now I've said it & I'm out of the closet. HEHE! I just love that warm, spicy, musky kind of feel & my husband absolutely loves it on me. It's the only one (aside from 'Coco' by Chanel) that he ever comments on when I wear it! I'm not sure what notes Tabu contains, if anybody out there can single them out for me & tell me whether BPAL has a similar blend that would be greatly appreciated as well. I do enjoy florals, but not sickly sweet, cloying, old-lady florals. I like musky, earthy, rich, spicy florals. I want to love Rose florals so badly that it hurts, though I have a tough time finding ones that just aren't too 'grandma' florally on me. I don't tend to like food smells for the most part, somehow putting something on myself that smells like food just doesn't seem right in my mind. Go figure. Also, I've always thought that I hated lavender, maybe because I've never had the opportunity to experience a 'good' lavender frangrance, until I recently recieved a set of 3 different fragrance oil blends & one of them happened to be a lavender & vetiver (I'd never experienced vetiver before) blend that I've ended up adoring...surprise surprise. I use to think that Lavender gave me a headache, now I think perhaps it was something else that was mixed in with a lavender based fragrance that was the problem. So far, my 'Imps to order' list includes: Dragon's Heart Old New Orleans Old Glasgow Spellbound Scorpio Dragon's Blood Egyptian Amber (single note) De Sade Tiger Lily The Caterpillar Queen Mab Imps to POSSIBLY order: Ouija Rapture Dragon's Eye Bayou Love Me Twilight Old Amsterdam Now that I've rattled on entirely too long here & made myself look like a wee bit of a fruit, thanks for reading my post. Can't wait for suggestions!