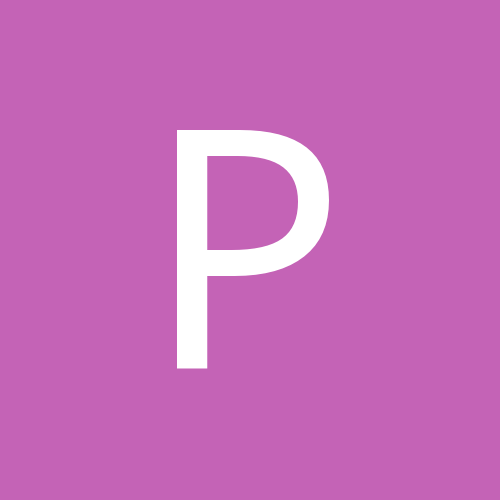 Content Count

155

Joined

Last visited
About poisons_sanity
Rank

a little too imp-ulsive


Birthday

01/12/1986
Contact Methods
AIM
Livejournal handle
ICQ
Website URL
BPAL
Favorite Scents

Dorian, Snake Oil, Blood Kiss, Lady of Shallott, and most of the Snake Pits.
Astrology
Chinese Zodiac Sign
Western Zodiac Sign
poisons_sanity replied to karmageddon's topic in Halloweenie

This smells exactly what the description says it is. I can pick out every single note. It's leathery, but very sweet at the same time. I think I will force give this to my boyfriend. It's a good manly scent, but still sweet enough to be feminine, too.

poisons_sanity replied to abejita's topic in Lupercalia

I too, get a bit of the mint. It's a very creamy mint, though. I was just hoping my skin didn't amp it up. Fortunately it didn't. After it dried, it turned into a really nice creamy-smokey scent. This would be what Antique Lace mixed with Black Opal would smell like.

Oh wow, what an unbelievably sexy scent. It's sweet and spicy, but also pretty light and refreshing at the same time. It also smells Egyptian, I don't know how to explain it. I'm definitely getting a 5 ML of this one.

I would love this scent if it wasn't for the lavender. I like all of the other notes, the cocoa and vanillia. But, I think the Lavender just makes it really smell "off" to me.

King Cobra smells exactly like it's description. Snake Oil with incense. It also smells kind of like aged Snake Oil.

poisons_sanity replied to themerrybaker's topic in Lupercalia

She is tearful and dejected: her lover has broken a promise, and did not arrive for their tryst. She feels that she has been deceived, and her heart is volleyed from misery, to anger, to resentment: benzoin, Greek sage, hay, melaleuca ericifolia, oakmoss, and blue chamomile. I don't get any of the sweetness people are talking about. I get a powdery herbal scent. Almost aquatic. It mostly smells like damp sage to me, with a llliiiiiiiiiiiiittle tiny bit of oakmoss lurking in the background. I probably wouldn't be able to detect the oakmoss without already knowing it as a note.

Cathode smells a little like Absinthe to me. A more soft, feminine Absinthe. I don't like mint scents so much, but the moss rounds it out very nicely so that it is a smooth, soft scent.

Oh man. Totally awesome. Does anyone ever use any Goth Rosary? Because this smells just like her Fairy Wings scent. I smell the Plum and berry scent, but I don't get too much of the amaretto when I first put it on. After it dries for a few hours, I can smell the amaretto now, and it overtakes the fruits, making it a very warm fruity scent.

I was afraid to get this because I'm not sure if I wanted to smell like raw leather. But I had to get it, because I LOVE the Marquis. I am so glad I did. I love it. It doesn't smell like pure leather, it smells like warm, worn, slighty sweet leather. It reminds me a lot of the pirate scents, like Jolly Roger.

Am I the only one getting a watery scent here? This smells very much like Lady of Shallott to me. Lots of florals, but also lots of aquatic notes. I like it a lot. A lot more than I thought I would. I wore it for an interview today for the good luck factor... but I don't think I got the job.

I got this as a frimp, so I didn't know what the description was before I tried it. I knew that it smelled like some sort of candy that I've had before and I couldn't figure it out for about a half hour. Then I realized.... this smells exactly like Big Red gum.

poisons_sanity replied to jj_j's topic in Excolo

I smell mostly passion fruit in this, first off. After wearing it for a bit it smells more like grapefruit. I like how it is so sharp and crisp. Unfortunately, this turns to soap on me very fast.

I wanted to like this scent. I realllly wanted to. But.... all I can smell is Lowe's or Home Depot.

poisons_sanity replied to Neko's topic in BPAL FAQs

I would say it is safe to store in a fridge. I know a lot of girls that do that with their BPALs to keep them fresh for swapping.

This is kind of a warm cool scent. It's cool because of the aquatics, but the leather warms it up. It reminds me a bit of Jolly Roger, but it also kind of reminds me of an aquatic man's cologne. Sort of a mix between the two.