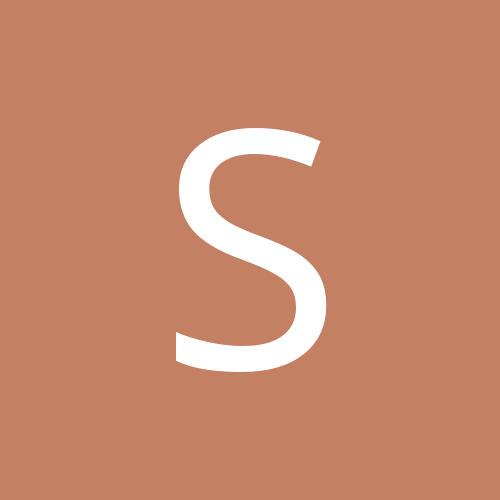 Content Count

33

Joined

Last visited
About spectrum-in
Rank

wrist-sniffing wench

Astrology
Chinese Zodiac Sign
Western Zodiac Sign
spectrum-in replied to OctoberGwen's topic in Lupercalia

Lotsssss of lemongrass. This smells a little bit like the citronella candles we used to use in my house to ward off mosquitoes, albeit sweeter. I think the amber is adding depth to/warming the scent up so the candle-y vibe is still there. Don't really smell coconut/vanilla/anything else at first. Gets sweeter (vanilla?) and more wearable with time, but never quite loses that citronella quality. I think I like it, lol

spectrum-in replied to cherrycherry's topic in Yules

Wow okay so I think this one is actually REALLY syrup-y in the bottle (think jelly donut syrup, which you probably already are ) which isn't BAD per se but also, as a friend pointed out...is that really what you want to smell like??? The answer was: YES, because after a while the fried dough-y bit starts to come out and you smell like a delicious bakery. A donut bakery. Anyways, I'm obsessed with it!

Current top 5 (no particular order except Mermaid which is my number 1) Mermaid Lamia Destructive Vagina of the Fox Spirit Eat Me Ava Not really sure exactly what that says about my tastes, but I'm OBSESSED with Mermaid right now! Any thing similar to that especially would be amazing.

Just got a sample of this with my sephora order (I know, I really should stop buying into the commercial perfume life but alas!!) and I am obsesseddd with Maison Martin Margela 'REPLICA' Beach Walk. Notes are: Bergamot, Pink Pepper, Lemon, Ylang Ylang, Coconut Milk, Heliotrope, Musk, Cedar Wood, Benzoin. umm...this is the "style": Pure. Deep. Blissful. If any of y'all have any recommendations I would be SO grateful!

spectrum-in replied to Anaire's topic in Liliths

Old-lady perfume! Not exactly sure what I was expecting w/the notes, but I really do think my grandmother at some point wore this sort of scent all the time...

I get the soap-smell too...hopefully it ages well?

Wearing Samhain today, and two of my supervisors at work just came in and said: What smells so good? Like...fall? Something pine-y? Wow! So yeah, second everything you've heard. Cider, woods, leaves, fall. Beautiful.

On my elbow: it's really sweet, I think mostly honey on me, maybe a little bit of amber. I like it here but... On the wrist: this smells like when you lick your skin and it dries. I like the smell on my elbow but I really don't think it's worth it to wear for that yucky smell on my wrists!!

Grassy and green but sweet too. Not usually my kind of scent, but really feeling the freshness after a shower and a long workout!

Sandalwood p strong in this on the drydown, but it's still sweet from the vanilla on the inside of my elbow (on my wrist it's all sandalwood). Not sure why this happens, but I really like the smell on my elbow. No real floral, although might be mixed up in the vanilla to add sweetness. Not a foodie smell to me at all. I like this one!

Wearing this today, and it has to be my first BPAL review. Ava smells like everything I've ever wanted from an expensive perfume without the harsh cloying nature of alcohol-based perfumes. I can smell the vanilla and the floral quality but my nose isn't trained enough yet to pick out specific notes, and I'm obsessed with it!