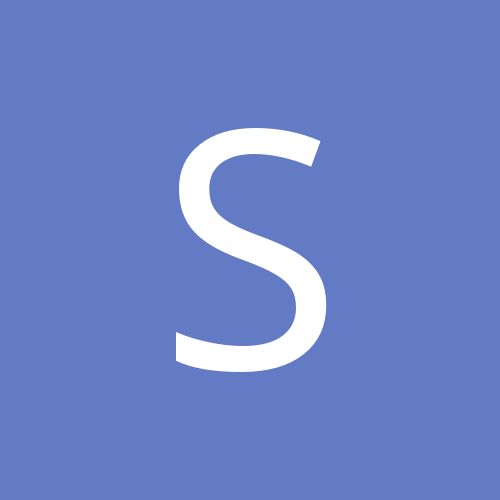 Content Count

1,999

Joined

Last visited
About Sara
Rank

Cheeky Pirate Monkey

Astrology
Chinese Zodiac Sign
Western Zodiac Sign
Ok, allow me to preface this with the fact I've had this sample of Czernobog for like eight or nine months now. I remember trying Czernobog years ago and swapping it away because it had a) red musk & b] possibly civet. So here this lonely little imp (last of the bpal stash) just kinda killing time with the rest of my perfume oils, but mostly being forgotten. With the seasons changing I'm feeling the urge to change as well and none of my current fragrance stash has anything new to offer me. So with much hesitation, I lightly dabbed Czernobog on a forearm. Now, I hate red musk, most especially bpal's red musk, with the kind of crazy endless passion I save for child molesters. Yes, it's that kind of deep hate. And to add to an already overflowing pile of loathing, is civet - aka animal shit - aka public latrine - aka..well, you get the point. Civet isn't actually listed in the ingredients, but I'd be incredibly shocked if Beth were to butt in and say "umm...yeah, you were way off", because there is definitely an overwhelming "howdy, I'm civet, ya'll" aspect. It could very well be a few notes that when mixed together achieve the same effect.... Sniffing: Yep, there be musk up in here. It's definitely not a punch in the nose like I remember Czernobog being the first time around. It's like time has smoothed everything out so that I really can't get much beyond a smooth (god I hate re-using words, but there is no more apt description) muskiness backed by something animal. Arm swipe: Hmm...here's the test, has my body chemisty and nose moved beyond wanting to vomit at the mere hint of red musk? Can the civet keep from becoming a gooey wet turd on my arm? Well, it certainly doesn't seem so bad. I'd honestly forgotten how strong many bpal oils are. There's nary a drop (droplette?) on my arm, a foot and a half from my nose and I'm getting scent loud and clear. Alas, I haven't been wearing much fragrance (does lightly scented buttcream frosting lotion count?) and this is almost too strong for my sinuses (and stomach) to deal with. Drydown: Ok, I didn't let this dry down completely, as in hours; but it definitely had a good twenty minutes or more to make its point. The musk stayed under control and a lovely, almost smokey, incense wafted around my nose. I can definitely get the "head shop" references with this one, but I really feel time has smoothed it out so that, yes, it's still borderline "too goth/headshop", but I think the right person can pull it off. This should appeal to those who like deep scents and can pull of civet without smelling like a public toilet. Overall: I think the key to appreciationg bpal oils is to apply them someplace just out of direct reach of your nose. I've always had such shit luck when it comes to smelling bpal with my nose directly to my skin. The base oil/components are highly icky to me -- very "common/old lady/borderline playdoh" and just really gross. However, if I can keep it out of my nose reach (i.e. - the back of my neck), then I can't smell the baseline ingredients and can appreciate all the stages of the oil unfolding through sniffs here and there. The oil isn't blasting at my sinuses, threatening to turn my stomach, and I don't smell the grosstacular "after drydown has come and gone" stage that is inevitably left behind. Today I wore Czernobog on the back of my neck for...well, I suppose it's been about seven hours now, and I can't remember the last time a scent made me feel so, for lack of a better word, sexy. It's so depthy and deep with a splash of smoky incense that I can't help but feel like men should be falling at my feet with desire. If the rest of the imp goes as well as today did, this could possibly be a bottle worth investing in; you know, for those days when a gal just wants something heavy and noticeable. So having made this "eureka!!" discovery, I'm ready to bring on other oils I've glossed over because they could contain something icky like civet or red musk.

Sniff: Hmmm....this isn't promising. I smell a note/blend of notes that really turns me off and keeps me from noticing the others. Skin: Oh crap! I completely glossed over the "red musk" part of the description. So now my tiny little dab is turning my stomach and threatening to empty its contents...grrr.. I freaking hate red musk most of all the musks. Which really sucks ass because I can catch whiffs of the mandarin and stuff....*pouts a little* Drydown: Unfortunately, this smells waaaaayyyy too much like Sin for me to even consider keeping around. I can't believe I looked only at the notes that sounded fantastic and blanked out on the red musk. It's turned this into an icky drydown of stomach churning proportions. Overall: I just learned my lesson about #1 - not paying attention to descriptions, #2 - not testing scents before buying a whole bottle.

Sniff: Hmm..can't really identify any notes, but it's a refreshing scent. Kind of spunky and clean. Swipe: More notes are coming out and this blend is taking a "calming" turn...very mellow, relaxed, and lovely. Drydown: Crap!!! In my last review I mentioned how many BPAL blends have this icky-poo drydown for me...and this fucker is one of them. I can't really explain it beyond..."eeeeaaaaccccckkkkkk!!!" It really does just turn my stomach. Damnit I wish I knew what note/combination of/base freaking did this! Overall: Not for me.

Sniff: Orange Blossom and Patchouli! Thankfully it's not a horrendous "oh jesus, here come the stinky hippies" patchouli. Swipe: Mmm...the orange blossom is a juicy orange blossom. Usually orange blossom is a kind of dry, semi-sharp fruity/floral to me (like in Masquerade); and while it's ok, this is much more preferable! It's just so "fresh" and wet and citrusy. The patchouli, much surprise to me, is balancing well with the orange blossom, and almost shrinking into the background to mingle with my skin. This has been very pleasant and so far I can totally see myself wearing this more. *crosses fingers for the drydown* Drydown: Yippie Skippie! There's this drydown that sometimes happens with BPAL that I just freaking loathe..like insanely "stomach knotting/churning nausea/goddamn wtf is this??" loathe. Good news? This biznatch ain't one of them! it's all spice on the drydown (hours later), a lovely skin spice that is something I can definitely live with. Overall: Ravenous was one of those blends that didn't stand out on my list. It didn't have the "warning orange" on my spreadsheet or the "wishlist green", it just had regular ol' black making it a "blend to try" but nothing dire. It was a freebie in my order this time around and man am I glad for it! Turns out that I really, really enjoy this blend and a bottle could be in my future.

Sniff - Umm.... Tootsie Rolls? Blech, I hate tootsie rolls! The cheapest of all chocolate! And there's a whiff of orange in there..like cheapie orange chocolates. Swipe - Very *pow* in just the teeny amount applied... the cheapie chocolate smell and orange smells are coming out better now, and orange is making out like a king. The citrus smells a lot nicer and "richer" than the chocolate, which is still conjuring up images of tootsie rolls, not the savory, creamy white chocolate as originally hoped for. Other notes are surfacing as well, but I kinda suck at picking them out. I think I can detect multiple citrus bits, but the rest is leaving me blank. Drydown - Hmm... about an hour after applied this reminds me a bit of AC's Boo, a kind of creamy vanilla with the suggestion (but not actual) of powder. A couple of hours later it's a little sweeter with the pinch of (imagined?) spice... Overall - I'm kinda stumped. 13 was a blend that I'd regretted not getting before (forgot), and it was a freak chance that I happened across the BPAL site this time.... Anywho, I'd hoped for creamy white chocolate swirled with juicy citrus; but got cheapie tootsie rolls married to an orange that it doesn't deserve (although it's equally cheap in the bottle). And the drydown doesn't have much to do with either initial notes, instead becoming a soft, sweet drydown of a mish-mash of notes...which I already have in the form of other perfumes. They can't all be winners. I'll give this one a month to settle, mix more thoroughly, and age a little...then it could be on its way. At least one of my freebies is totally giving me the love.

Sara replied to ShadowAngel's topic in BPAL FAQs

Nope. The majority of my orders have taken right around two months (eight regular weeks, give or take, which puts them between 40-45 business days) to arrive from time of ordering. Alas, I've not made a new order in quite some time (Honey Moon being the last), so I can't tell you if they've sped things up since then. Honestly I don't know how in the heck they're going to get Nov. 15th orders out by Christmas, maybe Santa Claus is helping out?

Sniff - Citrusy fresh with strong hints of aftershavey-ness. Swipe - Stronger bits of aftershaveyness come out to subdue the citrus into "freshness." This is a very masculine blend for yummy guys, or the right kind of gal. Personally, I like it and would love to smell it on my guy, but am contnent wearing it on myself too. Drydown - Aw, damnit! Things went horribly wrong yet again. This funky weird mix of gross "leftover stuff" is sitting on my skin. Much like subdued sickening florals, or playdoh-like, or something..it's just indescribeable (is that even a word?). Everything yummy about this scent has burned off my skin to leave behind an aroma of icky proportions. Yet again the base of the blend is turning my stomach. I actually tried this one on my bf to see if he could possibly wear it, and nearly the same thing happened. On his skin it was a slightly more masculine "gross super-drydown", but still that same nauseating quality that happens to me. *sigh* what exactly causes this?? Overall - Wish it worked, loved it up until it turned on me.

Sniffle - Hmm...definitely sweet peach, and something else just behind it. Something soft, fuzzy, and with the potential to be powder. Swipe - Perky peach, sweet as can be and just lovely. I can't seem to pick out the other notes quite as easily, though the rest of them sound just lovely. Drydown - Ultra Mega Powder. It's a sickening powder/playdoh/burn off mish-mash of stuff that turns my stomach. Why is it the scents I really hope will work on me, don't usually? And why does no one else seem to have this issue? It's not singular to me, I've had scents take on a similar super-drydown on my bf. It's gotta be the base/carrier oils, as I've had it happen with perfumes other than BPAL, and nothing with similar notes. *sigh*

Sniffles - Lavender of course. Since I know what lavender smells like, it tends to drown out the other notes with its recognition. Behind it is a note that's at once dry and sweet. Smear - mmm... sweet and soothing. Out of the three dream blends I've tried so far, I like Nanshe the best (oddly enough it's the one I wanted to try most). After a few minutes it's reminiscent of Pez, yummy. Drydown - Was already asleep, or working my way there, so memories of it are fuzzy. Overall - This is a lovely, sweet blend to sleep to and I enjoy it very much. Generally I don't have sleeping problems, but sometimes it's nice to inhale a sweet, soothing blend while trying to fall asleep. I find it relaxes me a little more (even if I don't fall asleep any faster or have tinged dreams because of it) and blocks out other smells.

Sniffles - Lavender of course. Maybe some other sleepy-time notes that don't shine out as much, or that I can't identify. Swipe - The lavender comes out more, along with other notes, but after about two minutes the whole thing explodes in *licorice*..ewww! I loathe licorice with a passion, but the bf said it was nice and asked me not to swap it away. *shrug* I wasn't awake for the drydown, but this was a nice scent to fall asleep to. The lavender and (mostly) licorice was a nice change from the stinky poop smell coming from the snake section of the bedroom. Hopefully they'll be calm enough today to clean cages and there won't be a stinky poop smell for the BPAL to overpower. As for doing what the oil description says..*shrug* I don't actually believe in any of the hocus pocus parts of BPAL, and I think belief is what's really important in making it work. Belief clouds your interpretations and/or wills the results to come out in your favor (of what you believe the oil, ritual, etc.. to do). So maybe that's why Baku didn't keep me from having a small nightmare portion of my dream last night. Or maybe the thought of wearing Baku to keep nightmares away is what brought it on, dunno. I don't have nightmares very often at all, so I find the latter to be more likely. Overall - it's a lovely scent to sleep to, but I wouldn't confuse it for more than what it is.

First sniff: Hmm... I don't smell the ylang ylang or myrrh, but instead this soft almost powdery sort of scent. Can't really identify more than that. Swipe: Ye gads! Powder bombs a way. Damnit, I was hoping for more myrrh and even ylang ylang, instead this is a jumbled blob of difficult to identify notes. Drydown: "Hmm, I don't think the orgasm-inspired smelly is working with me. Here, sniff." bf - "Eww, it smells like baby powder - what is it, a pedophile orgasm??" 'Nuff said. This was just too powdery, too icky, and even after covering it up with Phantasm, some playdoh snuck through an hour later. Overall: Damnnation!! I wanted an orgasm perfume!! Why do all the "sexy" ones never freaking work on me?!?!?!

How I got it: The wonderful Finny tossed me a couple of freebies and this was one of them. First sniff: Oooh, lemony! Second sniff: Hey...what's that behind the lemon? Hmm..it's kind of "animal" feeling. After reading the description again, five minutes ago, it falls into place. That be the jasmine. Swipe: *BAM* That's lemon power for you baby. I'm one of the few peeps (I guess) who never associates lemon with cleaner. Lemon to me is "lemon candy" and rather nice in a "pick me up" sort of way. At first it's just all lemon candy with that animal (jasmine) smell in the background. I had my bf sniff it and he coughed a little. Drydown: I kinda stopped paying attention and don't really know when the lemon disappears. It's been less than an hour since I reapplied and it's gone now..such is the way of lemon. So what's left behind is this sweet perfume of flowers...normally "flowers" is kinda well.. old or cheap feeling to me. But like, nah, I think the jasmine really helps to ground it and make more... um... just more. I like it. It feels good on me and I can't stop sniffing myself. Overall:

Ditto. It was very bright yellow feeling fragrance and lemony with a hint of powder at first to my skin. Then gradually becomes more powdered...which was kind of sucky, but it's still pretty good. To be honest, it really is more of a "uni-sex" scent on me. It's not too masculine, but it's not girlie either, I just it just depends on body chemistry (doesn't it always? ). Sadly, I never got any lilac from it either. I've tried these: and must not have gotten much lilac (if at all), since I'm currently not wearing them. Lilac is such a beautiful scent, it's a shame finding a good blend (although a single would be nice) is so difficult. Dragon's Eye was overpowering on the dragon's blood (duh), but I just doin't like how perfumey BPAL's dragon's blood is. Ouija was too much rosewood drowning everything else out on my skin. Veil was just waaay too much floral, so chaotic I couldn't identify the lilac. I simply adore lilac and will have to try some of the recommendations given!

Sara replied to Northernminx's topic in Somnium

Imma tell ya straight up, this is going to be a sucky review. I have the worst freaking time telling notes it ain't funny, so I can't give anything more than a general "feel" for this one. Plus, I've only applied it twice before sleeping. Oddly enough, it's completely gone by the morning, completely without a trace. Usually there will be some "stinky base oil residue" left over from scents (unless they're one of the miracle 15 that doesn't do that on my skin), but not this one, not in the morning. It's almost as if it gets "used up" during sleep...it's also not on the covers or blankets either. Just...gone. So inititally it's kind of a sharpish wood, I honestly didn't think I could wear it to sleep. Thought maybe it would be too distracting. However it sort of "settles" in my nose after a few minutes and I crave its scent more and more. Definitely has a "sleepytime" feel to it and I couldn't bring myself to wear it oot n' aboot even if I wanted to. Although, I would like to get a bottle of this and turn some of it into a sheet spray or burn it or something. As for dreams, I originally thought there was something different going on while wearing this blend..but it turns out there really wasn't anything different going on. My dreams are just as beautiful, complicated, and "real" as when I don't wear temple of dreams to bed - and certainly not more meaningful with as opposed to without.

Kali definitely had a purple feel to it for me. I can't really think of any others off the top of my head..sorry.