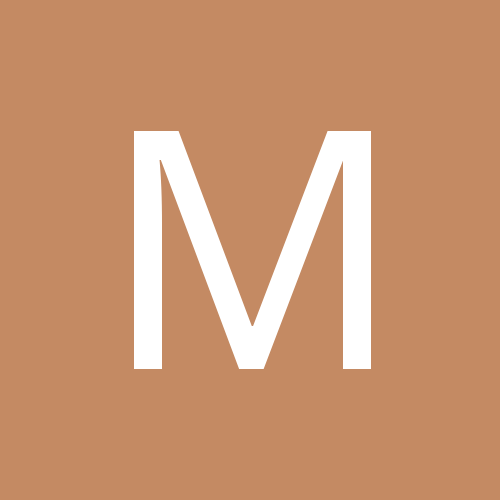 Content Count

212

Joined

Last visited
About MrsSoup67
Rank

a little too imp-ulsive


Birthday

12/04/1967
Contact Methods
eBay
AIM
Livejournal handle
ICQ
Astrology
Chinese Zodiac Sign
Western Zodiac Sign
Kicking myself for not buying a bottle. Yummy, creamy, gingery, smooth a great summer scent!

In the Imp: Apples and some berry Wet: Sunshine in an apple orchard Dry: Apple tea with mulling spices Very nice and I wish I had purchased a bottle.

In the imp: Spearmint I am not happy spearmint give me a headache I decide to give it a whirl anyway. wet: citrusy mint with a bite but no spearmint dry down: licorice or anise dry: good and plenty with a kicker I like it as a unique scent for special occasions but to minty for me everyday.

It sounds corny but Antique Lace is lovely. I gave my brother's fiancee a roller bottle full on the morning of their wedding (last Friday) she smelled wonderful. Just my .02 KC

I love this scent and it loves me back. It is another dreary, gloomy, muggy day at the Jersey shore and I needed a little pick me up. This scent does it for me. Wet: Warm and juicy Dry: Happy and sensuous I am definetly getting 5ml when I place my next order

In the vial: Sweet yet with a sharp edge Wet: The salty aquatic nature comes thru. Like when you get to the beach after a long drive and you take in that first deep breath of salt air. Dry: The aquatic notes definetly linger and mix with a soft tropical floral. Very nice for a hot sticky July day. A keeper but I tend to be partial to Dragons Blood.

Actully there are 10 in the Ars Draconis collection so two imp packs and 2 left over. My absolute favorite is Dragon Musk and second is Dragons Milk. I hope Beth adds more to this series soon.

MrsSoup67 replied to blackrayne's topic in Excolo

In the vial: All clove not sure if I can handle something so clovey. On wet: Dentyne gum or red hots Dry down: Powdered sugar and red hots so of nice Overall: All I really get is clove and cinnamon. No incense or patchouli comes thru for me. In addition all that cinnamon and clove has given me a fiery rash wherever it touch me. Not for me but nice all in all.

In the bottle: fresh cut lawn in the spring time Wet: Sweet and spring like I usually do not like florals becasue they make me sneeze. Dry down: smells a bit like juicy fruit gum and reminds me of being a child Two hours after: Still juicy fruity with a bit of dried flowers added It is nice. Not a scent I would wear all the time but a good soft scent.

In the bottle all frankincense Wet: Sharp and biting Drydown: Patchouli, Patchouli, Patchouli. I love all the hippy scents but this brought about more of an island feel for me. So I guess I did get the pirate feel from this scent. I received compliments all day even from strangers. I guess this works well with my body chemistry even in the muggy weather we are having. A Keeper for me.

This smelled very sharp in the bottle to me and I was reluctant but I am on a mission to try all of the scents I have acquired by the end of the summer. Wet: I immediately smelled the wine and clove Dry down: The wine and clove have mellowed to allow the vanilla and honey to warm up and come to the surface in musky harmony. Two hours later: Still wonderful a perfect combination to cheer up a rainy day. All in all it reminds me of the market at the Placa in Greece and invokes good memories of my visit there. A keeper. Definetly something I would purchase 5ml of. PS This is my first review sorry if I rambled.

Is Urd a GC scent? Cannot find it in the search because it is a three lette word. I go all hippy, dippy, trippy in the summer (notice my icon) and I need to smell like a head shop. I just ordered Woodstock on DVD and if I get the right scent I will be ready School lets out next week I am get a bit nervous....What to do? What to do? Thanks for the info.

I love patchouli, sandalwood and musk. Current favorites are Snake Oil, Dragon Musk. Any other suggestions would be great. Thanks!

I have already turned my 15yo into and addict. She has all of the imps I have doubles of but her favorite for right now is Black Pearl and second is Antique Lace. The 9yo is a total tomboy and like a little goodness when she is dressed to go out somewhere special but not any other time. The 3yo is a total girly girl and does a little dance chanting can I smell can I smell.! Oh what have I done??

Need some advice. What scent do you wear when you need a little extra good luck? Do you wear your favorite or something special? I am going to a charity auction on Friday that has some really awesome prizes (last year there was a car, vacations, jewelery, furniture, hot tub etc.) I don't need to win something big (although it would be nice) but I would love to win something since I put out a bunch of money to go and will spend alot that night. Thanks for any recommendations. Sorry if this is a duplicate post because I could not find a similar topic.