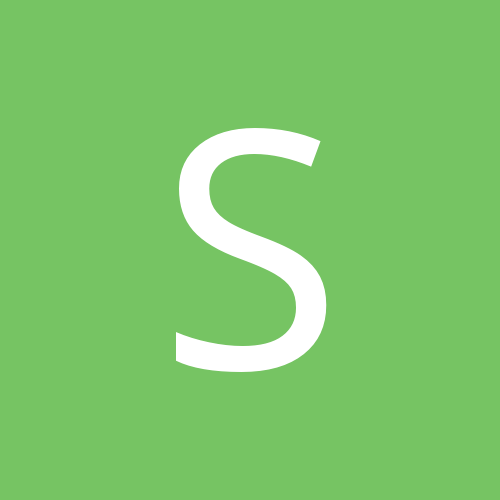 Content Count

39

Joined

Last visited
About sestina
Rank

wrist-sniffing wench


Birthday

06/03/1969
BPAL
Favorite Scents

Lurid & Gaueko so far... PotL-Luctor et Emergo, Guerlain-Shalimar & Jicky, Boucheron-Trouble, Caron-Poivre, En Avion, & Bellodgia, ambery notes, vanilla, spices, warm/soft scents.
Profile Information
Interests

sugarcraft, perfumery, antique perfume bottles, quilting, jewelry-making, independent film, alternative/indie music & bluegrass, poetry that thrills with creativity, religions & mythologies, reference materials, my awesome boyfriend.

Mood
Astrology
Astrological Info

Gemini, to the hilt. Capricorn ascendant. Year of the Cock.
Contact Methods
Website URL

http://www.sugarartistry.com/wardrobe.html
oof. well, i'm generally a fan of everything incens-y but this one is just not for me. my first impression was of highly fragranced baby powder. that gave way after about an hour to the more specific odor of baby powder scented deodorant, and lots of it. after several hours I'm getting some of the incens-y undercurrent of older vintage perfumes and the longer I wear it, the older I feel like I smell. Perhaps this particular combination of jasmine and mosses just isn't friendly with my chemistry. but this is the only mad tea party scent I've found so far that I didn't love, so that's not a bad record.

I was certain, positive, had no doubt at all, that I would love this one. I love vanilla. I love all the scents that everyone seems to find this reminiscent of. But on me, Antique Lace is a combination of hair spray and cake icing. I want to like it, but it just won't work. I'm thinking of combining it with Sudha Segara to see if that tones it down and brings up the soapy freshness in Sudha. Maybe that will work.

I am absolutely split about Sudha Segara. When I open the imp and apply, it is a wonderful clean, fresh, slightly soapy scent. But literally minutes after it hits my skin it starts to disappear. I used the entire imp in one application and still, after 30 minutes, I could smell nothing at all. If the scent would last, this might be one of my favorite BPALs. I get nothing milky, nothing lemony, nothing gingery, just fresh loveliness. But I don't think I could make this stick even with some sort of layering concoction.

heavy dose of cinnamon - so much so that my initial impression was "whoa, yankee candle factory explosion!" but as soon as I thought that, I got a whiff of something soft and sweet underneath. over the next two hours Chimera developed progressively into cinnamon ice cream. and it smells even better on my husband. a yummy spicy cinnamony confection, probably best for the autumn/winter months.

since this scent is so incredibly popular, i thought there was a good chance it would be one of the few florals that would agree with me - alas, no luck. i agree with the "clean laundry" verdict except in my case, it smells like dryer sheets - a little too clean, a little to strong, a little too fragrant. i love dryer sheets but the scent gets diffused through laundry and Dirty just gets more and more intense on me as it flowers. I would say - if this were a laundry spray or room scent, I'd love it, but I can't wear it.

This was a frimp from the lab. I have to say, the oil itself is a gorgeous color. So much so that my husband picked it out of the pile for me to try on. Unfortunately, on my skin, it is all grape bubblegum. Grape bubblegum for miles and years and it had to come off. Not for me.

A play of geological darkness and jagged brilliance. Soft and luminescent with flashes of black fire. I received my latest order of impage last night and the very first thing I dug through the box to find was Black Opal. I've been wanting to try this for months, mostly because I remembered someone here mentioning that it favored Shalimar. I really don't agree on the Shalimar comparison - Shalimar is, on me, spicier and slightly more erotic. Black Opal is, though, unlike anything else I have. Maybe the closest thing I smell in there is Pink Sugar, but even that is not a good comparison. To me, Black Opal is luminescent and soft and a creamy cloud of contentment. My husband smelled it and immediately decided that there are "exploding" scents and "imploding" scents and that this one is definitely "imploding" - he went on to describe this as dark and close. Completely different from the way I experienced it. But he was delighted (and vindicated) when I told him the name. In general, I'll try this several more times before really deciding if it's a keeper, but my inclination is to say it's one of the prettiest (and I do mean pretty) scents I've gotten from BPAL.

Sadly, this is the imp that decided to explode all over my recent order en route. So I got no Aureus to try on skin, but my whole house smells of it at the moment. For me, this is not golden at all. It's more of a sharp dark green and brown. Perhaps Aureus suffers from having no skin to settle onto, but as it is, I don't think I'd reorder.

First Try: a soft and beautiful scent - warm and enticing but not overwhelming or powdery. i had a few moments this morning when i thought this was going to venture into hairspray territory but luckily, it stayed calm and an hour after application it's a supersoft amber. it is a very "light pink" scent for me, and i'll certainly use the imp with love, but i tend to like headier ambers for regular wear. Second Try: for the first two hours, very soft and somewhat bland - reminiscent of several other BPAL oils that I also love for their round sweetness, but nothing really stands out. However... after about two and a half hours, I put my nose to my wrist and I adore what has developed. the sandalwood, i guess, has come forth a little more and the ambers have become slightly more intriguing. I'm glad, very glad, I gave this a second try, because I think this might actually end up being a 5 ml purchase. Beautiful drydown. I can also imagine wearing this scent to bed often. Not too strong, but just strong enough to be calming.

I'm crazy about POTL too and I am wearing a mixture today that smells, on me, very similar: 1 drop The Lion 1 drop Snake Oil dab of Maenad

Beautiful in the bottle and beautiful wet - but maddeningly faint as the drydown begins. Alice was pretty much gone after two or three hours, the only BPAL I've tried so far that just doesn't seem to stick to me. I do love the scent while it lasts though, and a gorgeous carnation note to spice up the sweetness of the milk and honey. A perfect blend for a scent locket, I think. I will almost certainly swap for more imps or a bottle.

A brilliant, ethereal scent: white musk, bergamot, heliotrope, peach and oakmoss. I tested this by wearing it to bed last night and it is just beautiful. I buried my face in my forearms and fell asleep with the soft, etherial scent of fee. Slightly tangy and fruity, but very quick to settle down into a very skin-close scent. I will definitely find myself wearing this often in the spring. Just lovely.

This is a straight-out-of-the-bottle, 100% love at first sniff, OMG gotta have it big bottle experience for me. Dorian is one of the few BPAL fragrances I've tried that does not seem to morph or change much through the drydown. It starts off soft and sweet and comfortable, and it stays that way. I glued my sniffer to my wrist and occasionally could catch an olfactory glimse of the lemon and perhaps some lavendar. Ah, this is so wonderful... If I could think up anything I wish were different, I would say I just wish it were stronger. But maybe when I have more than an imp I'll be able to slather it and that problem will be solved. Beautiful. Just beautiful.

I'm so glad you asked this question because the very first search I ever did on BPAL was for carnation notes and it's great to hear some feedback from those who love it. So far in my testing, I'm going to echo the Brisingamen recommendation. It is definitely, definitely worth a try. Morroco is also wonderful although I get much less carnation from it than I thought I might. I'm in the process of trying the Maiden and Alice imps as well, and I'm finding carnation extremely enticing right now. Bathsheba is on my "to get" list as well.

This fragrance is pure brilliance. Initially on my skin, it was almost aggressively floral. For the first ten minutes or so, flowers flowers flowers. I am a recently minted fan of carnation so I was very intrigued at the way this blooms - it has none of the spiciness that I usually associate with well-crafted carnation blends. The thing is... the spiciness is what I like about carnation. In this blend, it brings out the softer, somewhat creamier side. And just about forty-five minutes into drydown, this turns into pure heaven. It is a very close-to-the-skin, subtle ambery floral - it has that very warm tone that amber powder seems to have. I found myself reapplying two hours into the drydown, not because it was fading but because I could not wait to experience the transition again. I will definitely purchase this, and it's one that I would recommend that almost everyone try - and give it some time. The drydown is worth the wait.