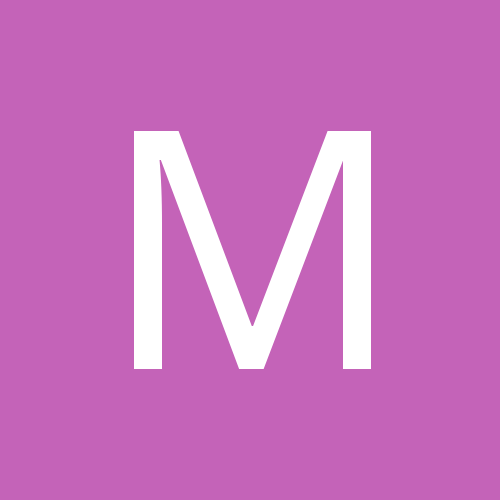 Content Count

2,701

Joined

Last visited
Everything posted by Mrs.Black
It was not surprising that she had recognized him, for his dark grey eyes stared out from his photo on the foil-embossed cover. Foodless Dieting: Slim Yourself Beautiful, the book was called; The Diet Book of the Century! Sleek black tea, tobacco leaf, frankincense, lilac, and white musk. I ordered a bottle of Famine with several of the new Good Omens scents. It is a wonderfully elegant black tea scent with a smoky quality from the tobacco and the frankincense. I smell a heavy dose of honey, too, although it's not listed on the notes. My one disappointment is that I can't smell lilac at all. It's not overly masculine, which is what I most feared. The second thing I most feared is that it would smell like cigarettes or cigarette smoke: it doesn't at all. It's reminding me of a very expensive and almost unobtainable perfume by Serge Lutens called Chergui. Edited to add that if you have been pining for a BPAL black tea scent, and White Rabbit didn't work for you, you need to get Famine.

Does anyone know which BPAL oils are good for repelling flies and mosquitoes? (I think I saw a thread like this months ago but I can't find it now).

Newt had been amazed to find that Madame Tracy was a middle-aged, motherly soul, whose gentleman callers called as much for a cup of tea and a nice chat as for what little discipline she was still able to exact. A coquettish blend of tea rose, ume blossom, geranium, lily of the valley, violet, and heliotrope. I only smell the tea rose and the lily of the valley. There is a little of the drier sheet effect that many people abhor but I don't really mind. This is a pretty and wearable rose blend but, of course, with BPAL we are spoilt for choice when it comes to rose. Because of the blinding glory of the likes of Rose Red, Moon Rose, London and Whip, Madame Tracy is only average in my rose repertoire. I don't know if I'll keep my bottle. Edited to add: I WILL keep my bottle. Madame Tracy is a beautiful clean musky rose, somewhat reminiscent of Moon Rose but different enough to hold its own. PersephonesChild below is right, this is similar to China Rain as well. A winner.

I have a very impressive perfume collection (BPAL and non-BPAL) but, when it comes to florals, [cue U2] I still haven't found what I'm looking for. That dewy, cold, beautiful scent that you get when you walk into a florist's shop... that's my elusive holy grail. I've tried dozens of BPAL florals (LE and GC) and none of them recreate that florist's smell for me so far. However, I am still hopeful because I know how Beth rocks the rose soliflore: Rose Red and London are two of my favorite perfumes in the whole world. I know Beth *could* recreate the florist's smell in a scent. The question is: has she done it yet? Right now my hopes tend to drift in the direction of two oils I haven't tried yet: The Reaper and the Flowers and Lillium Inter Spinas. So have *you* found the BPAL florist's scent yet?

I've been an avid BPAL fan since late 2003 or early 2004 but I don't post reviews very often. (I can always feel glares from all directions when I admit to this). I don't drink but I use alcohol in perfume form, for very much the same reasons that people drink. To escape, to celebrate life, to buffer myself from daily life shit, to numb myself sometimes. I have a huge perfume collection, BPAL and non BPAL. My overall holy grail is Tabac Blond extrait, by Caron, which is a leatherish perfume with some carnation, but not a carnation soliflore. I think my perfume insanity has a lot to do with my quest for three holy grail subcategories: the perfect aquatic perfume, the perfect citrus and the perfect carnation soliflore. I haven't found the perfect aquatic yet. The perfect citrus, to me, is O de Lancome. I have gone to great lengths and expense looking for the perfect carnation perfume. Lorenzo Villoresi Garofano and Santa Maria Novella Garofano (both blind purchases) are both terrible. Prada No 2 (Oeillet) is not too bad but it doesn't really smell like carnation to me. I have one by Coty that is OK, and three by Dawn Spencer Hurtwitz that are OK too. Oeillet Sauvage, by L'Artisan, is way too harsh. The Commes de Garcons one is way too spicy. One that supposedly Oscar Wilde used to wear, whose name escapes me, is too astringent. I have several non-BPAL oils that are quite realistic. Nothing comes close to the perfection that is Spanish Red Carnation SN. Being a Spaniard living in Australia, it is an amazingly nostalgic scent for me. Beth nailed it. This is Spain, passion, and the mystical path of Christianity - encapsulated in scent form. There's no doubt about it: it is the perfect carnation soliflore. The end of the quest is bittersweet, as if often happens. I am hoping for its return, some day, so I can get vats of it. I did get a few bottles, but not enough to go all out signature scent with it, which is what I would like. In the meantime, I got two candles and I'll get some soap. Yay, soap! I'm also hoping for other carnation SNs too. Pink carnation would be great.

Calico Jack would probably be a good place to start: Sea air, driftwood, waterlogged kelp, and the memory of plundered spices sprayed over worn leathers, rough musk, and the salty wooden floorboards of the Revenge. Mary Read: Salt air, ocean mist, aged patchouli, sarsaparilla, watered-down rum, leather-tinged musk, and a spray of gunpowder. Port Royal: The Sodom of the New World! -- touted as the richest and wickedest city in all creation! Port Royal was the center of 17th century Caribbean commerce, a notorious safe harbor for pirates, and the site of our third flagship store, which was, sadly, destroyed in the earthquake of 1692. Spiced rum and ship's wood mixed with the body-warmed trace of a prostitute's perfume and a hint of salty sea air on the dry-down. Those are good, and also The Phoenix, if you can find it (it was a 2007 LE): This naval galleon was boarded and commandeered in 1713 on the order of Mad Bess Moriarty, along with a fat fleet of ships bearing precious oils, rare resins, and exotic spices. Once the vessels were secured, Mad Bess selected the finest, fittest galleon from the ships that they had acquired, and chose it to be her flagship. Her crew set to work knocking down the cabins, making the ship flush fore and aft, and painting her low sides were painted black, with one thin riband of orange. They prepared black colors, and set bloodshot, glaring occuli along the entirety of the hull. A new figurehead was carved in the shape of a flame-wreathed, screaming bird, and the ship was sanctified with wine, rum, and the blood of their enemies. Mounted with 52 guns, and manned with the fiercest pirates to sail the Seven Seas, she was rechristened "the Phoenix". Sea air, gunpowder, lime, salt-crusted wood, a splash of blood, and a dribble of Snake Oil.

Out of your list my first preference would be Snow White. This is one of the scents that, when I wear it, my boyfriend tells me "you smell good" but has no idea I'm wearing perfume. I don't have Snow White on heavy rotation at all, I wear it maybe once a month and yet... once, when I gave my boyfriend the bottle to have a sniff, he said: "this smells like your natural scent". I think Snow White manages the no mean feat of being both clean and mysterious, and it encapsulates the feminine archetype in scent form. With this on, you are Woman and your scent has universal appeal for all straight men. My second choice would be Black Pearl, which is a huge favorite of mine and it looks like of yours too, however I know this comes across to some men (boyfriend included) as sun tanning lotion, so I don't know if that's the vibe you want to put out. Definitely wear something you are very comfortable with so you don't want to have to divert your full presence from the date to question whether you are sending ditsy/slutty/haughty/distant/naive/whatever signals with your perfume. More importantly, enjoy yourself and I hope you achieve any outcome you hope for and have fun in the process.

Here's a not-too-good shot via my iPhone: Image clipped to save space Thanks Stellans! So did you like the scent? I haven't decided if I'm going to get it yet. It's on my list to wear this week. I sniffed the bottle, and it seemed nice but we'll see... I'd love to hear about this one too!

The Lights of Men's Lives is definitely in this category.

Are you still in the Seattle area or are you guys moved?? We missed you! Aww, it's nice to be missed! Of course, I'd rather have been there but we have in fact moved. I wanted to cry when I found out I'd 'just' missed having access to a retailer and Will-Call. (ok, we left the week after Sakuracon, but it still feels like we just left.) On the subject of bottle art...Boo is adorable, it's true...but in general I like the Day of the Dead type art better than the vintage cute stuff. Does anyone know if there are more bottles that look similar to the Golletes and Sugar Skull art? Yes, lots! Huesos de Santo, Dia de los Natitas, Calaveras and Flor de Muerto are all in that style. Sorry, no digital camera, otherwise I would post photos. Could someone post a photo of this year's Lambswool? My favorite label so far this year (or possibly ever) is Blue Pumpkin Floss.

Here you go: Thank you, Fefferbella!

Can someone tell us what is to the right side of the Boo label? Is is a witch?

Sweet Moses, I love the Blue Pumpkin Floss label! Can we get a BPTP t-shirt with that image? I've been asking for this sort of design for years! *Runs off to get on Puddin's back about this*

It sounds like it; here's the description of 05: Thoroughly revisited. This year's Hearth is warmer, sweeter, and more traditionally comforting. This is the scent of candied chestnuts, buttered, covered in brown sugar and honey, alongside the scent of cedar smoke and soft pine. 04' s description: Sweet pipe tobacco, cherry wood, the warm, worn leather of an easy chair and a pleasant, subtle waft of fireplace smoke I was looking for pics of the labels, but i can't find any, only Hearth V2 proto. And now I can't turn off the italics! I'm not entirely sure what the '04 label looked like, but as for as I know all of the other '04 yules had a plain (GCish) label. The '05 version does have a fireplace, however it should say 2005 on the top left corner Hearth 04 had a plain label, no color picture, just very similar to the old GC labels but with a little black and white heart motif. So I'm sorry to confirm, Dormouse, that your bottle is Hearth 2005.

Seconding Stardust. It was an LE, but it wasn't hugely popular and it may be easy to find.

The Light of Men's Lives is very similar to Templum Victoriae.

They certainly do I wasn't aware of this. I thought the Trading Post offered free shipping on orders over $300 but only for US domestic orders.

I, too, am on a huge lime kick. I'm thinking of ordering Serpents with Glittering Eyes and Forky Tongues. Can anyone who has tried it tell me how strong is the lime?

Popping in on the bergamot thread to bemoan the disappearance of my beloved Severin, the perfect Earl Grey tea scent. I suspect the discontinuation had to do with unavailability of whatever component made the leather note, as De Sade disappeared around the same time. I hope Beth creates a similar scent.

I don't know if I have posted this already but Diabolical Offspring smells a lot like Chanel N 5.

Thank you so much, Mimosa! ) And the same for TP, does anyone know? (I just want to make sure I get it right - nothing worse than a dope like myself who gets the shipping wrong because I am always behind on the latest/half asleep)! With BPTP it goes more by the weight and size of the order, which of course is more variable than with the Lab. I think that it would be $14 for something like a t-shirt and two 5 ml bottles (stuff that would fit in the small international priority box) but for orders with large and/or multiple items the best thing is to email Puddin and ask for a quote. His email is tradingpost@papow.net.

I know Castelbajac and the closest BPAL I can think of (although it's not a dead ringer) is Dana O'Shee. ETA that, as a happy coincidence, reina, Dana O'Shee is also the closest to Snow White among the BPAL GC scents.

To me, that dress is screaming Spirit of the Komachi Cherry Tree.

Mrs.Black replied to bloodlotus's topic in BPAL FAQs

However there is a Vampire Tarot (based on Neil Gaiman's story "15 Cards from a Vampire Tarot) that is coming out one scent at a time, with a matching card. Also the BPTP offers accompanying t-shirts. So far we've had The Fool and The Magician, and those will be available until the whole collection ends. We are waiting for The Priestess now. Here they are: http://www.blackphoenixalchemylab.com/vampiretarot.html

Mrs.Black replied to Impish One's topic in BPAL FAQs

Ok, I've looked and I can't find this thread anywhere? Does anyone know where to find it? Now I'm dying of curiosity!! This was posted by someone in another perfume forum: " Her name is Beth, and here's her bio: A bit about the perfumer, Beth: Beth has been interested in perfumery and aromatherapy since she was about 12 years old, and western alchemy, Hermetic science and paganism since she was about 14. When she was 12, she met George Hiram Derby, a Master Perfumer, Master Freemason and world-renowned occultist. He learned his trade from several sources in the 40's, including Mme. Marie Guischard of New Orleans, LA, who was a perfumer and a voodooeinne – a brilliant and very, very interesting woman. On Mr. Derby's advice, Beth undertook a series of rigorous courses in aromatherapy. A year later, she began a six year apprenticeship with Mr. Derby, after which she had the pleasure of a year's work with Mme. Guischard herself, learning everything she could about Afro-Carribean rootwork on top of perfumery, natural magick, and herbalism. When Mme. Guischard passed away, Beth resumed her training with Mr. Derby and two wonderful people that Mr. Derby introduced her to – Maxwell Chan, a specialist in Eastern herbal medicine, and Jose Ramon Diaz, a specialist in initiatic tinctures, spagyric formulas, the use of colloidal metals and monatomic elements, and Ayurvedic herbalism. Through all this she continued extensive study on her own. In 1991, she opened up Animi, a perfumery and occult shop. She eventually reorganized the shop and turned it into a by-appointment-only aromatherapy and perfume consultation service. Basically, her clients would make an appointment, she'd serve coffee, tea, and cookies, and they'd chat, work on scents together, and she would provide a full-service consultation. And in 2000, Black Phoenix Alchemy Lab was born, from whence comes the perfume oil you hold in your hand."