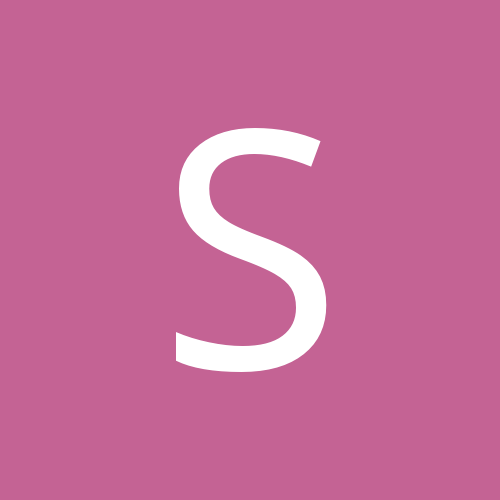 Content Count

45

Joined

Last visited
In the imp- white scent, definitely, and the pear note is very prominent, which I love. On skin, wet- there's an almost chemical sharpness that warns my nose away. On skin, dry- pear, where are you? This is light and perfumey and nothing like I expected. And, after all the LOVE for Titania and Rapulzel, I expected this was my next hit oil. Still... very pretty, feminine. Rating -3/5

I have wanted to try this one from the first time i read the notes and i am not disapponited. Gorgeous, happy cheer wrapped in a scent... it's sweetly clean giddiness when compared to the more vivacious party-cheer of Twenty One... but alas, I favor Twenty One as it has more of a kick. Thalia is maybe a bit too sweet for me yet... it remains deliciously appealing. This is an oil to wear with pride during happy days. Final verdict: 3/5

In the imp: rich floral bouquet, I can't pick any notes but it smells like one of those expesive 'commercial' perfumes on the skin, wet: rich florals with a fruity sweetness that comes soon out to balance it, very feminine and commanding. on the drydown: This is womanly and bold, still holding something airy and refreshing. I can imagine it quite suitable for every season but summer. YUMMY, but I am eternally sorry that the merlot and leather notes on me make no appeareance. Final verdict: I'll still enjoy my imp happily.

This is truly very nice. Both wet and dry, it smells like a combo of martini and champagne - very fresh and pleaseant and definitely perfect in every season. It's a cheerful and vivacious oil, one that leaves you feeling ready and eager to join to a party. Actually, i would say this smells like party slinky cheerfulness. I don't know if I'll be needing a bottle, but I'll be wearing it. Rated: 3,5-4

I wore it again and for some reason I got... clove as dominant note and dragon's blood-type of resinous sweetness. I was gorgeous and I got compliments at an ethinc shop I pass by sometimes. The shopkeeper was so impressed she wanted the oil's name. Plus the amazing resilience of the scent was confirmed - it lasted from the morning to the late night. I think I shall order a bottle on this grounds alone.

Both in the imp and wet on skin: beautiful balance of roses and leather. On skin, the rose quickly prevails. On the drydown: this one has excellent lasting - while the leather soon fades away, the juicy, saucy, wet roses in bloom feel alive and very lovely on their own. I expected this to be more commanding or blatantly sensual, but it's very sensuously elegant. The one complaint I got is that my skins eats most of it, and so I have to slather myself with it in order to have anyone but me smelling it properly. Still ... it can to not be on my bottle list right away, but I'll be wearing it as often I can. Rated: 4/5

Blood kiss is... peculiar- as I wear it, wet on my skin is all sweetened musk. I can't smell the vanilla or the cherries . Just honeyed musk. I am crushed. On the drydown, the scent blossoms into something far more layered, velvety, almost flowerly. I cant pick out any single notes but it's dark red soft veils and flushed flesh and my nose is quite pleased. Not in love but pleased. I like that this scent warms me - I will keep wearing it. Probably this would make for a good winter oil. Notice: I put this on at 10.00 AM ... in the evening, it morphed into honeyed wine rounded with something rich and velvety to stay like that... until midnight. WOW, THIS IS SOME AMAZING LASTING EFFECTS. Also, this honeyed wine effect is truly lovely. Rating: 3.5/5

Deep, luscious green and berry scents that evoke images of woodland witchcraft and the raw power of nature: blackberry, sage, green tea, wild berries and dark musk. In the imp- this is gorgeous, a beautiful and perfectly balanced blend of wild forest herbs and ripe berries. Very yummy. On skin- it doesn't change very much. On the drydown the berries prevail and after one hour or so it becomes warmer, juicier. I find it a pretty perfume for the spring and early summer. My aunt was the first person to compliment it, saying I smell as 'sweet stawberries or something similiar'. Verdict - I am going to keep wearing it, definitely but I don't know if I am going to need a bottle. I agree it's a very dark green-brilliant purple kind of scent. Rated: 4 of 5

I just want to sidenote that kept wering it and I grew it to love it so deeply I ordered enthusiastically a bottle. It just makes me to feel beautiful and nnocent and young and fresh - full of promise and vitality with sliver of pagan purity.

in the imp - more herbal than fruity, more green than glitter. It got me hoping for someting similiar to Titania, but with sharer, more balanced notes. on skin, wet - nothing to do with the creamy orange gorgeousness of Titania. The peach is here on the background, but it's an occasional guest appeareance that comes and goes at random moments. The mischievous notes from the official description are there tough. This oil is playful, its scent both soft and sharp. on skin, dry: good balance between frtuit and everything else - neither stands out and the result is quite pleaseant. Too bad life is too short to wear perfume I don't adore. Titania feels more fairylike than Fae does for me, and I adore Titania so... the comparison doesn't hold. Still this quite good and I find it to be very gender-neutral.

SkySamuelle replied to Fae_Rae's topic in BPAL FAQs

The Caterpillar - it smelled on me in a way I might just describe as incensey men's cologne. Danse Macabre I found to be strangely masculine as well Goblin and Scarecrow I would define as more male than female oils. Black Phoenix is also gender neutral but ideally, I get the impression it is something a refined gentleman out of a Wilde' play should wear. Gender neutral scents with no male or female shades for me to perceive: Chimera, Lurid, Haunted, Brimstone

It comes a bit late but ... Brimstone! It's the scent I wear when I need to feel powered-up and for college exams it definitely backs me up, filling me with the fire I need to beat the holy terror.

SkySamuelle replied to shriekingviolet's topic in Diabolus

In the imp: am I imagining the hint of cocoa? this is quite strong. On Skin: I feel like an heretic or something saying this but, even if this is luscious and somewhat heady, it's not for me. I can see how it might be considered a luxurious, hedonistic blend and it's very intense but as it dries to something piney it loses most of its appeal for my nose. It also smells to me like something a fine gentleman out of an Oscar Wilde' play should wear but it's less gender neutral and more male to me. If this oil was a color, it would be the dark green of poisonous dried herbs in a moonless night. Final verdict: Swap pile, welcome a new member, but hey, it was quite nice knowing you, PB.

In the imp - I can quite get because this would be a scent of vitality and strenght. It comes out as strong and firey and humming with vivacity. Wet on skin- musks! fruity notes are nowhere to be smelled. Dry - florals comes out and then resins slowly take over. I was told I smell incensey from across the room. This is quite strong and a little drop goes a long way. Verdict - this goes on my swap pile, right away.

This was quite beautiful in the vial. I can't describe it as anything else than a 'ghostly white' scent - too bad on my skin it's a far too subtle of a presence. It 's like the oil is truly pulling a ghostly act - the scent is here but not here at the same time, soft and light, evanescent and pale. Peculiar, but not something I'll be wearing again, for the simple reason it dosn't strike a chord with me, even if it stays pretty and airy.