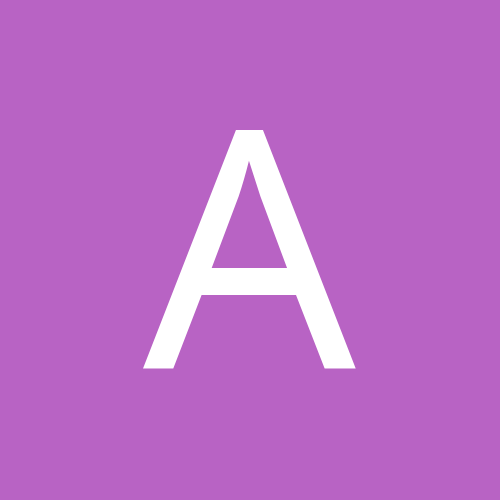 Content Count

181

Joined

Last visited
About Amalthea
Rank

a little too imp-ulsive

Astrology
Chinese Zodiac Sign
Western Zodiac Sign
Recent Profile Visitors
The recent visitors block is disabled and is not being shown to other users.
When I first apply this, I get a huge rush of warmth from the blood orange. It's bright and glowy and it reminds me of the red hot desert. But then I also really get the soothing notes of tonka and amber at the end, which is incredibly soothing. Almost reminds me of Dorian, almost. This one is a morpher but I kinda dig it!

This scent starts a lot stronger than I expected but it quickly mellows into something really comfortable and lovely. I see the similarities with Poison but this is much softer and lovelier. Very calming, loving it and glad I got a bottle.

When I tested this I got an overwhelming amount of pine-y floral grass. As it dried, I finally got cotton candy. All in all, it was pretty compelling in a really surprising way and I almost wish I got a bottle when I had the chance. Almost. *hugs decant*

Amalthea replied to foxroses's topic in Liliths

Oh my goodness, I love this to bits. I wish I had more than an imps worth so I could bathe in it. I get Snake Oil, Dorian and a really soothing dose of lavender. Gorgeous!!

This is really pretty, effervescent and full of hope. A lot like dawn, actually! I get the sweet citrus notes at the beginning but totally get a sweet, slightly creamy vanilla at the end. I really love this one.

I got this little baby in the mail today and oh me oh my... this is love love love. I bought this impulsively and since my purchase, was becoming increasingly nervous that I had made the wrong decision. None of the notes really appealed to me and leather is usually something I avoid. But from the moment I sniffed this from the bottle, I could smell the leather but it was muted and the rest was almost a lovely sweet floral and a bright phoenix-y hope started to blaze within me. Wet on the skin, I get sweet green tea with a background of leather. An hour later, the leather is still there but fading quick. It is truly lovely and to me, quite feminine. I never thought I'd wear leather until today.

I regret not getting The Gorobble! I think if I keep seeing all these raves about it, I'll want to make another order.

Amalthea replied to Belladonnastrap's topic in BPAL FAQs

Woo thanks for this! These are super helpful!

Amalthea replied to Fae_Rae's topic in BPAL FAQs

Awesome thanks for that. Am also trying to wean my household from artificial scents. Ick! Oh and just on topic, I tried Devil's Claw on my friend and it was amazing on him. I may have freaked him out because I kept sniffing his wrist every couple hours.

Well, that does it then... I'm going to have to get this in my next order.

Imp: burnt sugar and incense Wet on skin: Vanilla, incense and sugar Drydown: The vanilla gets creamier and the incense goes into the background but it is still a gorgeous combination Dry: Even creamier vanilla and a little incense Verdict: Mine is really fresh and I will always feel the need to love it. It really reminds me of Indonesia which is a country close to my heart and so I will always smell comfort in this more than the sexy.

Imp: Hmm Nivea Visage cream?? Wet on skin: Can barely smell anything! Clean florals... Drydown: Nivea visage cream with some citrus twist Dry: This is light and refreshing. In a skin cream way... Verdict: Still on the fence... it reminds me of Skinfood's Balck Sugar scrub. It's nice. I hope I can find an opportunity to wear it.

Imp: Mm... Rose and lily, something sour Wet on skin: The ocean and roses... Hmm... something sad Drydown: Rose... just rose Dry: Rose... again Verdict: Smells like rose. I can't do rose by itself.

Imp: Green fresh, air freshener tbh Wet: Same Drydown: Same Dry: Same but lighter Verdict: If I were a room, I'd get a bottle. Unfortunately, I am a human therefore will stick to this imp.

Imp: Cherry, nuts Wet: Cherry and almond, sharp and almost woodsy. Drydown: Woodsy and nutty, cherry is gone Dry: Woodsy and weird fruit... plasticky Verdict: This one just isn't for me.