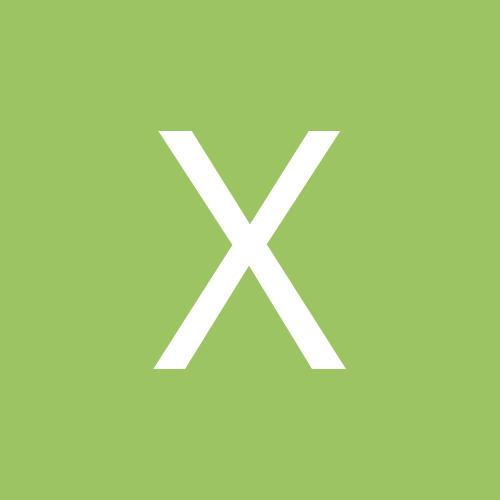 Content Count

358

Joined

Last visited
About xith
Rank

evil enabler


Birthday

01/03/1983
Location
Location

Big country with dumb president.

Country
BPAL
Favorite Scents

So far: Alice, Bengal, Black Pearl, Bliss, Bordello, Dorian, Dublin, Gingerbread Poppet, Haunted Palace, Jack, Miskatonic U, Monster Bait: Closet, O, Persephone, Pumpkin Patch 2, Spooky, Vice, White Rabit. I often love foody, fruity, and spices. Apple and I don't get along. I usually don't like anything heavily resinous (though amber tends to be fine), woody, patchouli-y, or really dry. Cathedral is my anti-scent, but I loooove Dublin. Florals are completely hit or miss. I like Chuparosa and Regan and some others; don't like more typically perfumey ones. But I'm willing to try most anything, as there are always surprises out there.
Profile Information
Interests

Art, comic books, books, cats, tomatoes, wasting time online... need I say BPAL?

Mood
Contact Methods
Website URL

http://stripygreentomato.net
Astrology
Chinese Zodiac Sign
Western Zodiac Sign
Bengal! It's delicious and warm!

I'm so in love with this. I don't get soapy like some others have mentioned at all. I'm having trouble describing this. It's very soft and peaceful. By soft, I don't mean that it's a light scent that you have to apply a lot of or really sniff at, 'cause it's not that. I mean soft like a huge cozy pillow that you just want to stretch out and roll around in for a while, 'cause it just feels so damn good. I definitely pick up the amber and honeycomb, and what I think is the vanilla musk. There's a bit of spice to it, probably the carnation, but I very well could be wrong. The florals and lemon peel just round out amber/honey/vanilla goodness, really, and gah, I'm horrible at describing this, but it's amazing.

xith replied to Belladonnastrap's topic in BPAL FAQs

You're too organized, HennaFairy. Too damn organized!

Story time! When I first found BPAL (with no experience in perfume at all beforehand), I figured I would like earthy/forresty/naturey type scents, because I love the smell of the real thing. But I tried a few and never found a good match. I figured that the trees-y scents just weren't for me, wrote them off as such, and never bothered ordering any more. Then, on one magical misty morning (well, I don't remember if it was misty or not and it definitely wasn't a morning, but shhh, it sounds better that way), I got an order in from the lab, and lo and behold, in it was a frimp of Dublin. It was love at first sniff. This is the forrest scent I was looking for all along. The misty forrest description is spot on. Dublin is perfect.

Well, I've learned my lesson. Apple and I just don't get along. I had to try Shango anyway--I was really hoping that the apple wouldn't show itself and I'd get the rest of the notes. For some reason, chili and banana sounds like a great combo, and I like all the other notes. Alas, I put on Shango and got apple. Let it sit for a while and got a slightly calmed down apple, with maybe a hint of some other fruitiness behind it. But it stays mostly apple, and unfortunately apple is just one of those notes that doesn't agree with me, so that's that.

I must have a weird nose. I'm just getting flowers here. Sweet flowers, and if I had to give a color it would be more pink, yellow, and green than red. More fresh picked garden bouqet than devil.

My first reaction was "hellllllo almond!" even though almond isn't listed. A minute later I sniffed and it was suddenly floral (thar be the cherry blossom). The next moment it became anise and cherry blossom together, and still is. I'm not catching the sandlewood here. It's a pretty scent. I'm not sure if I want to smell this licoricy. Going to have to sit on this one a bit (not literally, though, we don't like squished imps).

I'm getting all sweet flowers here. Either the moss and earth is hiding or I'm just not recognizing it. It hasn't changed much, so far. Started sweet flowers, still sweet flowers.

Nope, those are the only sizes.

The berry in this really comes out on me! The cake is certainly there, but it's hiding behind the berry, and I can't find the booze at all. It's lucky that I like berries, because this is more of cake flavored berry than berry flavored cake. It's definitely yummy.

Do you like amber? 'Cause The Lion is very, er, lion colored. Gold/brown.

This is woodsy and smokey on me. None of the creaminess or citrus that others have mentioned. It smells a bit like a lighter Brimstone.

Black Opal is very soft and pretty. Soft in two ways--it has a soft feel to it, which I hope makes sense because I don't know how else to explain--but if something like pepper is sharp, this is the opposite feel, and soft in that it's definitely no screamer. In the bottle I could barely smell anything. When I first put it on I could barely smell anything. I added some more, and it was still pretty faint, but somehow got stronger over time. After a few hours the vanilla that others have mentioned is now apparent (at least I think it's vanilla, but could be something else). It smells creamy and mild but with something mysterious in the background. No idea what, but this is a very nice scent.

When this was wet I was sure there was anise in it (weird, huh?), but as it dried down it became a definite amber. This is a really nice sweet amber. I can't pick out the musk, but maybe that's what's giving the whole thing a deep, well rounded feeling.

xith replied to jj_j's topic in Yules

'05 version: I looove the poppet! Easily one of my favorites. To be honest, I haven't had gingerbread recently enough to remember what it smells like. This is warm and spicy, with a soft kind of spice--much more calm/cozy than the sharp kind of spicy. And it makes me want to gnaw on my arm. For those who like layering, a dab of Bliss over this somehow makes it even more delicious than it already is.