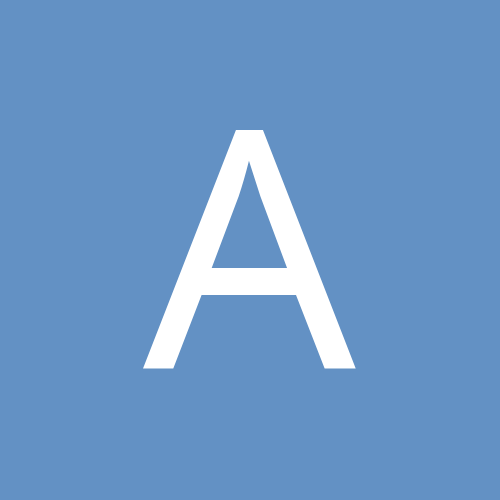 Content Count

24

Joined

Last visited
About Autumnsky
Rank

casual sniffer


Birthday

October 19
BPAL
BPAL of the Day
Favorite Scents

Snake Charmer O TweedleDee Defututa
Contact Methods
Website URL

http://www.etsy.com/shop/AutumnSkyAdornments
Astrology
Chinese Zodiac Sign
Western Zodiac Sign
In the bottle, I was sure this was one for the man of the house...I love me some patchouli, but the bottle sniff of this is SOOOO deep brown and "dirt-wet" patchouli I was certain it would be too much on me. Wet on my wrist, the patchouli was loud, but I could still hear a wisp of vanilla in the background, and that tangy tobacco...cocoa, not so much, but.... This has dried down into a soft, warm, sexy, inviting kind of patchouli...reminiscent of the Molinard Les Senteurs Patchouli that I wore for years....there's a float of powdery cocoa, and the vanilla lends a sweetness, but it's far from foody. I'm in love.

Hmm. In the bottle, this is all tangy fruit and a wisp of green-herbal-grassiness. So far so good! On my skin, the grapefruit pops forward a little, but it's so well blended that it's hard to pull single notes out...I end up with kind of a fruity-musky-floral, but it's more sophisticated than anything Victoria's Secret ever dreamed up. Sadly, my skin eats the fruit all too soon, and what I'm left with is a patchouli-musk, with a grapefruit-peel bittnerness underneath. I'm reserving final judgement on this until I've tried it at a different time of the month....but I'm not hopeful.

In the imp: Floral, smoky...fascinating. On the wrist: This smells exactly like my grandmother's house when I was growing up...she wore Avon's Charisma almost exclusively, and she loved talc, so there was always a fine haze of Charisma dust in the bathroom, and this is exactly that scent. Wow. Not bad, just has a vivid association for me. Drying down: It looses the powdery edge, the smoky floral steps up, but it remains just a bit soapy. Reminds me a twitch of Chanel 5 in that deep tawny aldehyde ladylike way. It seems to wear pretty close to my skin. If I wore more vintage and could pull off a bob, I'd snag a 5ml. Come to think of it, maybe I'll snage the 5ml, and wear more vintage.

Oh god.... YUM! In the bottle & wet it's pumpkin, carmelized OJ, spices, yeast(in a good way), and somthing woody that reminds me a little bit of Krampus & some of the 13's. Dry, it's pumpkin spice for a while, then the woods warm up, but it always stays spicy & sweet. Sweet like molassess, rich and deep, not sugary & cloying sweet.... Overall, a keeper, with similarities to some of my favorites....a very typically "me" scent. Eta: Definitely a "dabber"... killer sillage!

Wet, this was overwhelmingly weird. The fruits are right up front with that creamy pipe-tobacco and a splash of red wine. Definitely not the kind of thing that usually works for me. Once it dried, it was all round soft fruity floral...still not my usual, but the musk and balsam made it work. At the end of the day, the honey and chocolate have popped forward with the florals and musk, it's a very "me" scent. Sexy. Sophisticated and clever, and just a little dark around the edges....candlelight and a wine buzz. (At the end, now, it seems like it must be a distant cousin to Mugler's Angel....foody, floral, musky, but not really any of those things...)

Imp/Wet: VERY fruity/boozy. Brandy soaked rasins, eggy custard and a slight green bite from the holly. Dry: this is all custard and spice with a little of that fruity raisin note....the booze is gone, and it's foody in a comfortable non-specific way. I was really unsure of this in the bottle, but I see it being a good one for winter.

In the Imp: Maraschino cherries. Distinctly almond, but very sweet and fruity. Wet: Well-done toast(but not burnt)and buttered rum. Boozy, nutty... very apres ski. Dry: The toast has softened out to coffee, with a slug of frangelico and cream. Overall, it smells like something I want to drink in front of a fireplace, wearing a chunky wool sweater and handknit socks. Would be a great room scent...it's a little heavy, and unmistakably foody, but I'll wear it sparingly when the leaves start turning.

This is not a proper, thorough review, as this isn't something I'll try on myself...but I ordered an imp for my husband, and...um.... yeah. He dabbed a bit on his chest in the morning...when I curled up with him last night I couldn't stop sniffing him. It lingered all day, and by the time I got to it, it had dried down to a sweet body musk/vanilla tea scent with a ghost of lavendar. Prrrrrrrr..... 5ml, stat.

Wow... this one is really hard to pick apart! It's so smoothly blended that nothing jumps out, but the overall effect is dead sexy. Wet: Fruity/Musky....must be the olive blossom/honey/sandalwood connection? Dry: Floral/Musky/Spicy. What I'm reading as "musky" has to be sandalwood, the jasmine is present, but not overwhelming like it so often is, and it all just lingers on my skin in a warm fug of "wow". there are no screaming-forward-bold notes here...just an overall "skin" scent. Love.

In the Imp: Warm cherries and the same creamy amber that floats on top of O. Wet: Amber and cardamom Dry: Heartbreakingly...soap. Floral soap...this must be the "golden lotus". Not good. An hour later, something is emerging....saffron? There's a fragile golden spiciness under the soap...but this is not a "brief soapy phase". This is going to take a couple more hours to really bloom like I'm hoping it will.... End of the Day: Powdery incense, lightly musky, faint hints of spice.... Overall, Nice, but there are other scents that like my skin more...and that's just too much soap to wade through.

The lust incense of a corrupted Astarte. A blend of ritual herbs and dark resins, shot through with three gingers and aphrodisiacal spices. In the Imp: Gingersnaps with ginger buttercream topped with candied ginger. Wet: Gingery goodness, and a waft of something dry and sawdusty underneath... like gingersnaps in a woodshop. Dry: I have no words. Sexy ginger incense, with that warm woody smell, and something resionus that I can't quite put a finger on. Lasts all day, and I can smell it on my skin, but it doesn't a)make me feel "off", or b)strangle my coworkers. Love. Going on the Big Bottle list.

Oh dear. Ever open an imp, have it gush on your finger and immediately wish you'd been more careful? Civet, and not a nice, toned down one either. This is "How can we make civet smell even MORE like civet?", civet. Dank leaf-litter, animal musk, wet dirt, mossy granite, and a faint twist of locker room.... Not for me, not even for ritual use.

In the Imp: Rose-heavy spicy floral with a fruity twist Wet: Juicy peach and an old-fashioned rose note that goes soapy on me for a few minutes, then get over itself. Dry: The fruit fades to the background(typical for me), and I'm left with a sophisticated incensy floral, with something faintly apple-y underneath. Might need another imp before I commit to a 5ml, but I'm really enjoying this.

In the bottle: This is all smoke, and fruity sweet wine (more riesling than chardonnay), with a sharp twist of leather. Wet: The fruit pops, but so does the leather. Dry: Warm, rummy tonka with a little leather around the edges. The leather note in this is nothing if not tenacious. Not bad, per se, but a little too masculine for me for most days. I'll have to try it on the Mr. again and see if it will work for him...otherwise, this is going to be a swapper. ETA: My office-mate can smell me three cubes away (I barely dabbed!), and says it smells "like old lady". Incredible throw, but definitely not a keeper for me.

Autumnsky replied to lucymoonstar's topic in BPAL FAQs

sooo...I tried to place an order late last week through CCNow, but the connection went funny, and the last confirmation page never loaded, and now, a week later, I have NOT received an email notification from CCN. Just placed my order via PP....is there any way to verify that I didn't actually order my goodies twice?