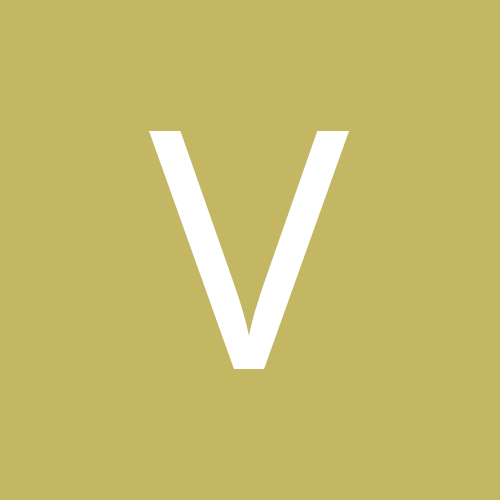 Content Count

110

Joined

Last visited
Everything posted by vowsatsea
White chocolate mango buttercream. In the bottle, this is a nice mix of white chocolate and mango, and I don't get much buttercream. On, and wet it was ALL mango. It was actually more tart than I was expecting it to be. The white chocolate and the buttercream made it slightly less sharp, but not enough that I actually would call it a 'creamy' scent. On, and dry - total plastic. My skin tends to do this to creamy scents. I'm not too upset, as I wasn't a total fan of what I smelled before the plastic took over.

Obatala and Tiki Princess are the ultimate coconut blends for me! I'm going to have to try mixing Obatala with Pele as mentioned above because that sounds like it would be amazing!

As soon as I sniffed this in the bottle, it was love. I put it on and prayed that it didn't turn plastic on me, as any scent with vanilla has a tendency to do. Thank goodness, this is just as beautiful wet and dry as it was in the bottle. I mostly get soft, feminine vanilla musk, and I LOVE it. I was really trying to see where people were picking up cotton candy, but I didn't get it at all. This is definitely a favorite and backup worthy for me.

I have to say that this is probably the first bpal scent that I can say I *hated*. I couldn't even bring myself to skin test it because in the decant, it was all cat pee and old lady. I don't know if it's the tagetes, but I'm so glad I didn't get a bottle unsniffed, because this is definitely not for me.

This was my problem too. I was looking for recommendations, but have not sniffed nearly enough BPAL to give out recommendations. Even the ones I have sniffed are pretty much in one scent family, so I didn't think I could be of much help.

vowsatsea replied to thereshewent's topic in Halloweenie

In the bottle, this smells absolutely amazing. It is a buttery vanilla smell with a int of clean cotton. It's so warm and cozy feeling. Unfortunately, my skin turns this to instant plastic, and I had to wash it off. What a disappointment

Can anyone recommend anything similar to The First of the Three Spirits? I am absolutely in love with this scent, and would love to find more scents in the same family.

How did I miss this scent? It sounds amazing! I have to get an imp of this in my next order, for sure.

Oh, this looks like fun! I'm 25. I've been married to my husband for a little over 3 years now. We live in Brooklyn, and met almost 7 years ago via Match.com. I have a BA in Psychology, and a Masters in School Counseling, though due to a hiring freeze I cannot get hired in that field, and I currently work with 5-7 year olds as an After School Counselor. I'm very very shy around people I don't know, but I am very spontaneous and fun once I get to know someone. With my friends and family, I can be sort of defensive and argumentative sometimes, but overall I am pretty quiet and mellow. I have one tattoo on my right ankle of a palm tree. My husband and I LOVE cruising because it is relaxing, and there is no better place on earth than on the deck of a cruise ship with endless ocean all around me. We also got married on a cruise ship, so my palm tree signifies that, as well as my husband proposing to me on the beach. I LOVE the summer and all things fresh, clean, and anything that evokes a summer-y feel. But, I also love Christmas, snow, and the "chilly" feeling (if that makes any sense). I'm a HUGE family person and very very close to my mother. I think that's it...I already wrote too much

I have no words to describe this scent. It's *gorgeous*. I'm not a HUGE fan of florals, but this is a soft, tropical floral that just takes you away to a lush tropical island with just once sniff. This definitely skyrocketed to my top 5. My only complaint is that it's very light and I feel like I have to keep huffing my wrists in order to smell it. But given the delicate nature of the scent, it adds to the 'softness' of it. I pay have to get a backup bottle, because if this gets discontinued I will cry.

vowsatsea replied to Heavenlyrabbit's topic in Yules

This is gorgeous. On my skin, it's a creamy vanilla with a fruity floral backdrop. This is going to be my comfort scent. It just makes me think of a warm blanket on a cold winter's day.

I haven't tried many (new to bpal), but Sea of Glass is very very aquatic, and my husband likes it very much!