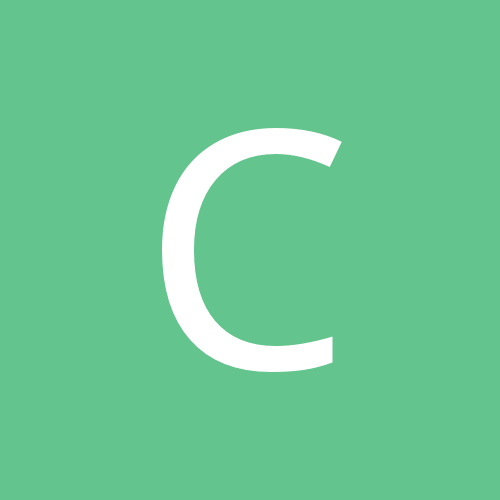 Content Count

597

Joined

Last visited
About CitizenBree
Rank

sexy swapper


Birthday

07/22/1979
Contact Methods
eBay
AIM
Livejournal handle
ICQ
Twitter
Website URL
BPAL
BPAL of the Day
Favorite Scents

Snow White, Nocturne, Faith, Black Lace, Mme Moriarty Notes: Sugar, violet, rose, vanilla
Profile Information
Gender
Interests

Cats, soccer, movies, music and TV.<br />More specifically: <br />-MY cats (and your cats too...really any cats)<br />-DC United and AS Roma<br />-Fight Club, I Heart Huckabees, Punch Drunk Love, The American Dream, Planet Terror/Death Proof, Reservior Dogs, There Will Be Blood, No Country for Old Men<br />-Music by Mike Patton, Maynard James Keenan, Jenny Lewis, Roger Clyne, Tori Amos and others (Gogol Bordello, Metric, Raconteurs, Clem Snide, Sarah Slean and Amanda Palmer)<br />-Shows like Twin Peaks, anything Joss Whedon, Frisky Dingo and Archer, It's Always Sunny, BSG, Arrested Development, The Twilight Zone
Astrology
Chinese Zodiac Sign
Western Zodiac Sign
CitizenBree replied to joyfulgirl's topic in Lupercalia

Yes, just like everyone said, so nice and juicy and so sweet. The honey reminds me of Autumn Moon on the Mirror Stand (or whatever that old luper was called). But like many others, it fades too fast. It fades WAY too fast. I'm talking less than an hour on me. (so funny because the luper i tested yesterday lasted 10 hours!) So while I really enjoy those first 20 minutes, I just can't get a bottle -- not worth it.

CitizenBree replied to iiinterstate's topic in Lupercalia

First impression: coconut is the first you get but the champaca flower is not far behind. So it's not a pure coconut like Tiki Princess -- it's got a perfumey, flowery vibe to it. After wearing for a day: So great. I was still smelling it at 5pm. Nice beachy, coconut with a little extra sweetness. It's not super foodie, but I think foodies will like this. Pretty sure it's a bottle purchase.

CitizenBree replied to violetblue's topic in Hair

It takes a bit of pump action to get this started. Once it's ready, it comes out as a stream so not really something I would spray directly on my hair as it would only get on one spot. I spray it into my fingers and then run it through my hair. Today it made my hair a little greasy but the previous few times it hadn't done that. It's definitely nice and shiny -- and the product itself is not sticky like some of the store hair glosses. The smell is fantastic. Smells like snake oil! I've gotten a lot of compliments on it -- more than when i'm wearing the perfume oil itself. it has lasting power but maybe not more than 6 hours. I'm at 8 hours now and I can smell it if I put my nose to my hair, but otherwise it's pretty faint.

CitizenBree replied to LiberAmoris's topic in The Salon

This started as straight up soap but started morphing after a few minutes. First it was honey, then to the lily. then sandalwood. this is probably the first scent i've tried that went through the notes as like a process. it ends up being a a delicate floral -- if still a little soapy.

A really beautiful masculine blend. The vanilla is in the background but i think it's the teakwood that comes out most. the vanilla mellows it out a bit. i don't get too much tobacco, which is kinda good for me. tobacco usually doesn't work for me. I think this would be really nice on my husband.

CitizenBree replied to jj_j's topic in Excolo

This is citrus or aquatic or cleaner. it's pretty sharp. and it would be great if my bathroom smelled like this. but not right for me as a perfume.

CitizenBree replied to edenssixthday's topic in The Salon

Yup, nutty. Not as creamy as other people are getting. I do get a bit of the mandarin. I don't get anything sweet from it. I almost get something pine like. it's more of an outdoor, woodsy scent to me. It sounds pretty but i'm not digging it.

Clean and fresh. Very much a fresh cup of tea with lemon. A lot of lemon.

Definitely lemon. That is the strongest. It's not like Pledge to me. It is in that family but not as bad. I might get a hint of coconut but it is very slight.

Sweet floral. Not passionate or sexual to me at all. I think it's just the honey and geranium that comes out on me. Myrrh, patchouli and musk sound super sexy but i'm not getting any of those.

CitizenBree replied to AmandaArcana's topic in Yules

This scent is amazing. I would have NEVER tried it...not even a decant. I was frimped it from some sale somewhere. I like leather but have found most leather scents to be really heavy. I really don't like licorice. Coal dust? Sounds sneezy. but OMG this is magical. I LOVE it. and it is so familiar. took me a while but I figured out it is a stronger version of CC Female. Very, VERY similar.

CitizenBree replied to edenssixthday's topic in The Salon

This is tea and mint, with mint being the stronger scent. I guess there's a touch of cherry blossom making it slightly floral, but very subtle. the mint isn't overpowering, but it is the most prominent note. This is a really light scent.

A very sharp floral. Mostly rose but kind of a generic floral.

The reviews are pretty spot on to me. very lime-y, tempered/sweetened by the hibiscus.

CitizenBree replied to Firewaver's topic in Yules

something sweet and aquatic. i definitely get that winter feel to it. it sort of cools my nose as i sniff it. it's not unpleasant but it's not my style of perfumes. if you like aquatic, though, you might need to try this one.