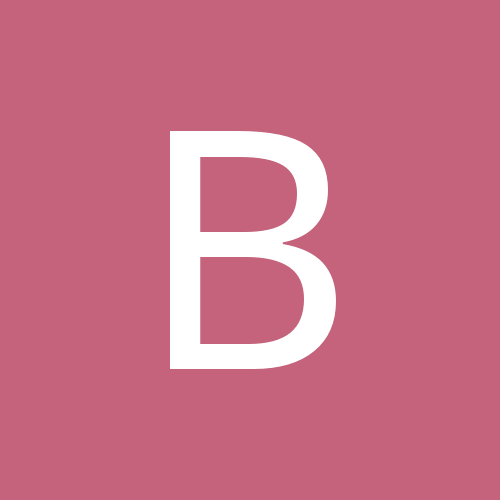 Content Count

44

Joined

Last visited
About bajohnson8205
Rank

wrist-sniffing wench

Location
Location

somewhere over the rainbow

Country
Astrology
Chinese Zodiac Sign
Western Zodiac Sign
Sob I love Yvaine. I don't know any recs, but I'm going to try some of these out, too.

In the imp and wet on skin - grapefruit? I guess that's the citrus of the lemon plus the bitter aloe. Dry on skin - the lemon dissipates entirely (as do all citrus on me, sigh) and I get green tea, aloe and a hint of white musk to ground them. After a bit, the white musk sweetens the whole deal, and I am reminded of newly mowed grass. It doesn't actually smell like fresh cut grass, it just reminds me of it. A perfect summer scent, one that I will wear often.

I have a friend looking for citrus + vanilla scents, and I thought I'd try putting together an imp pack for a x-mas present. Any suggestions? I'm already thinking Hunger Zephyr Dorian

I was reading this thread, and it reminded me of this article I had found. http://www.enotalone.com/article/19528.html Just thought it might help anyone looking.

In the imp - roses and church incense. I like it already. Wet on skin - I can smell roses and lily of the valley with a background note of incense. The incense notes are well blended, and I have to concentrate to pick out any one of the resins. Dry - roses with just a hint of lily, and a strong incense. This, I think, would be a good oil to wear to church, especially for the important holidays. Of course, I'll just wear it when ever I want, as well.

imp - sweet floral rose, like the rose oil my dad sent me from Iraq Wet on skin - sugared roses - smells like what rose Turkish delight tastes like. Dry - same as wet, all I get is lovely sweet rose. No grass here. Overall, it is a wonderful straight up rose scent. I really love it, but I'm still going through BPAL's rose scents to find the perfect me rose. This may be it, but I haven't tried enough to be sure.

Dirty smells a lot like clean laundry, but for me it has a strong plumeria note. Like the laundry dried in the sun in the backyard next to a plumeria bush.

in bottle - lovely, sweet, crisp. Plumeria? wet on skin - same Dry - It smells like cotton sheets or towels dried in the sun on a spring afternoon! That hint of sweet flowers with clean cotton. I just love it. Perfect for a sweltering Florida summer.

You're welcome! If you want to round out an imp pack, I just tried Croquet today, and it may fit the bill. Croquet - pink citrus, soft wild rose and a hint of musk and patchouli to ground them. It smells a bit like pink lemonade, and then drys to a soft rose with a citrus edge.

bajohnson8205 replied to Ina Garten Davita's topic in Mad Tea Party

In Imp - Pink Citrus and a hint of patchouli (I'm very sensitive to the smell of patchouli, but I like it) Wet on skin - a creamy citrus with musk and patchouli to ground it Dry down - pink wild roses with a tart hint of citrus and an earthy hint of musk and patchouli. I love it! Must have more!

Perhaps Yggdrasil - it starts out strong and almost medicinal, but when it's dry, its all sweet white sandalwood and sweet, green herbs. And on my oil devouring skin, it lasted about four hours. Les Bijoux is apples and honey and skin musk with a little sharp green in the background - I find it very sexy. Muse is lime and white florals - if you can wear jasmine it is very nice. Katharina is apricots and white musk - sweet and fruity, but still a perfume - not food. Or for something slightly more traditional there's always Maiden. Sweet rose with a hint of spicy carnation. But it really doesn't have much staying power.

In the bottle - Almost pure patchouli, enough to make me sneeze. I like patchouli, but only in small doses. We'll see how this goes. Wet on skin - still strong patchouli, but now the amber, and musk are coming through, and I can smell the slightest whiff of peach. Dry on skin - okay, the amber, musk and peach are much stronger, and blend well with the patchouli. I can more than live with this scent. In fact, it is definitely going on my autumn rotation! Imp is March Hare's perfumed cousin, spicy and fruity without smelling "foody." ETA: It's got a very good throw and lasts for a few hours. My skin eats oil, and I only needed to reapply once, after lunch.

For a dark, cold, wet, dangerous scent, you could certainly try Cthulu - A creeping, wet, slithering scent, dripping with seaweed, oceanic plants and dark, unfathomable waters. or R'lyeh - The sunken city of the Great God Cthulhu. A hellishly dark aquatic scent, evocative of fathomless oceanic deeps, the mysteries of madness buried under crushing black waters, and the brooding eternal evil that lies beneath the waves. And check out the rest of a Picnic in Arkham

Alright, I'll get some Lady Una, and let her and Les Bijoux age for a few months.

Are there any good honey + white musk blends? Les Bijoux was almost, but not quite, what I wanted. The skin musk is too faint.